Here are some of the top events happening in Hamilton in May 2017. For a list of all events happening in Hamilton in May visit our event calendar.
---
1. Florida Georgia Line
May 03, 2017
FirstOntario Centre
Cruising through cities from Orlando, Florida, to Sioux Falls, South Dakota, and everywhere in between, the hit making genre busters and reigning three-time CMA Vocal Duo of the Year will be joined by guests DUSTIN LYNCH and CHRIS LANE on the winter leg of their DIG YOUR ROOTS TOUR.
Location: 101 York Blvd., Hamilton, ON, CA, L8R 3L4
Phone: 905-546-3100
Email: none@none.available
Website: www.coreentertainment.ca/floridageorgialine
---
2. Sew Hungry 2017
May 05, 2017
Ottawa Street Shopping District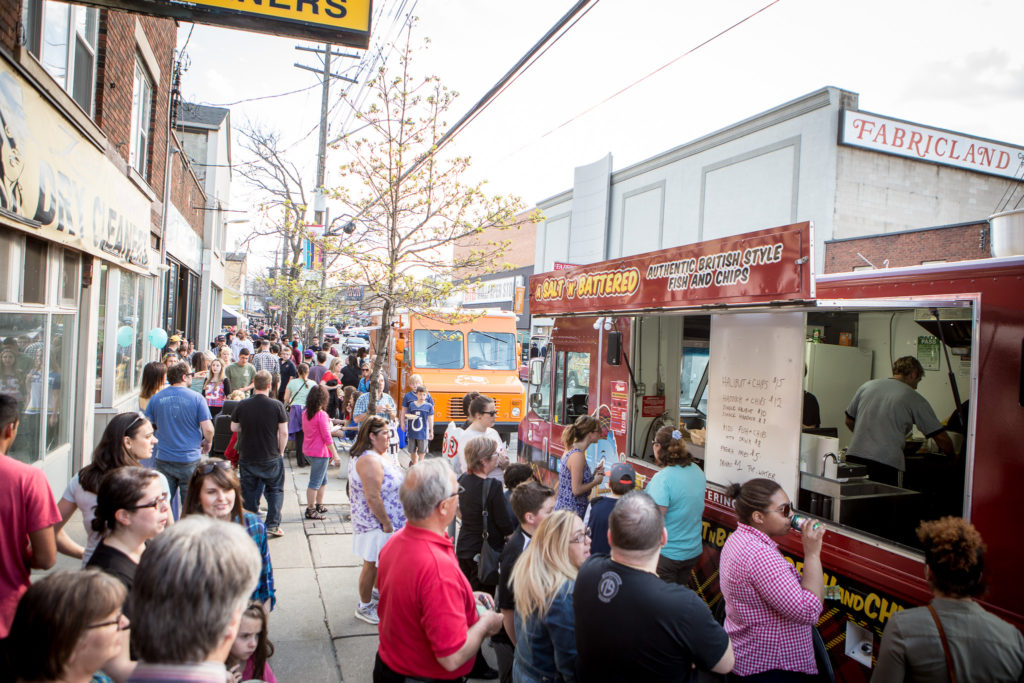 Ottawa Street's National Award Winning Restaurant & Food Truck Rally is back & better than ever this year with the addition of an outdoor beer tent & live music stage! Don't miss it!
Location: Various along Ottawa St., Hamilton, ON , CA, L8H 3Z5
Phone: 905-544-5822
Email: info@ShopOttawaStreet.com
Website: sewhungry.com
---
3. HPO – Stravinsky
May 06, 2017
FirstOntario Concert Hall (formerly Hamilton Place)
The worlds of film and fantasy collide as internationally renowned Lara St. John performs Korngold's Hollywood-inspired Violin Concerto. The rich sounds of Stravinsky's ballet music come alive in Petrushka, weaving the tale of the playful Russian puppet, while Strauss's Don Juan offers the lush colours of the orchestra in this season closing concert.
7:30 pm
Location: 1 Summers Lane, Hamilton, ON, CA
Phone: 905-546-3100
Website: www.coreentertainment.ca/events/detail/hop-16-08
---
4. Canada 150 Open House
May 06, 2017 to May 07, 2017
Hamilton Civic Museums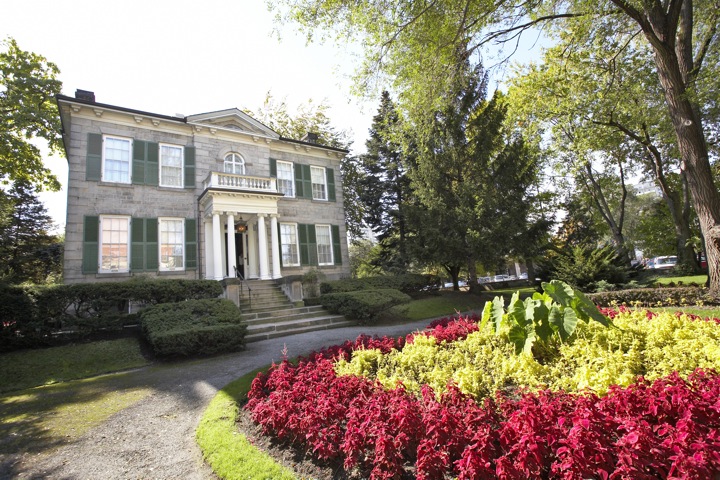 Hamilton Civic Museums' – Dundurn Castle, The Hamilton Military Museum, Whitehern Historic House & Garden, Battlefield House Museum & Park, Hamilton Museum of Steam & Technology, Fieldcote Memorial Park & Museum, and Griffin House – are unveiling exhibits and hidden treasures. Admission: FREE for two days only!
Phone: 905-546-2872
Location: Various Locations
Website: www.hamilton.ca/museums
---
5. Doors Open Hamilton
May 06, 2017 to May 07, 2017
Doors Open Committee Hamilton
Ontario's heritage treasures are open to the public with free events. May 6-7 visit 37 of Hamilton's oldest and newest spaces! Discover new uses in old and not-so-old buildings, see unique spaces that are rarely open to the public, and learn how some Hamilton spaces and
landscapes have evolved since Confederation.
Location: Various Locations
Website: www.doorsopenontario.on.ca/Events/Hamilton.aspx
---
6. West Hamilton Artists Tour
May 13, 2017 to May 14, 2017
West Hamilton Artists Tour
WHAT is the only self-guided, free walking tour of its kind in Hamilton. Nestled under the Niagara Escarpment in picturesque West Hamilton, this year's tour features a remarkable collection of over 38 juried, professional, local and regional artists working in a variety of media, including paint, pastels, photography, wood, glass, jewelry, pottery, mixed media and more.
Many of the locations are in the artists' homes and studios, tucked away in beautiful, scenic locations throughout the Lock Street South / Kirkendall and Strathcona neighborhoods where local artists and guests present their new work. The tour provides an exciting opportunity for art lovers to go behind the scenes to meet and connect with the artists themselves. With the abundance of talent in our community, you might be surprised to discover some of that creativity happening right next door.
Time: 10:00 am to 5:00 pm
Ages: All Ages
Cost: Free Admission
Location: Various locations in West Hamilton
Website: www.westhamiltonartiststour.com
---
7. Wild Kratts Live
May 17, 2017
FirstOntario Concert Hall (formerly Hamilton Place)
Animated Kratt Brothers, Martin and Chris, "come to real life" in a classically Wild Kratts story. Off "To the Creature Rescue!" the Emmy nominated Kratt Brothers activate some fan favorite Creature Power Suits to confront a comic villain. Through hilarious pratfalls and amazing animal 'wow facts' the Wild Kratts team rescues their favorite invention from Zach's clutches so the animals of the creature world are safe once again.
Time: 6:30 PM
Location: 1 Summers Lane, Hamilton, ON, CA, L8P 4Y3
Phone: 905-546-3100
Website: www.coreentertainment.ca
---
8. Sidewalk Sounds 2017
May 19, 2017
Concession Street Shopping District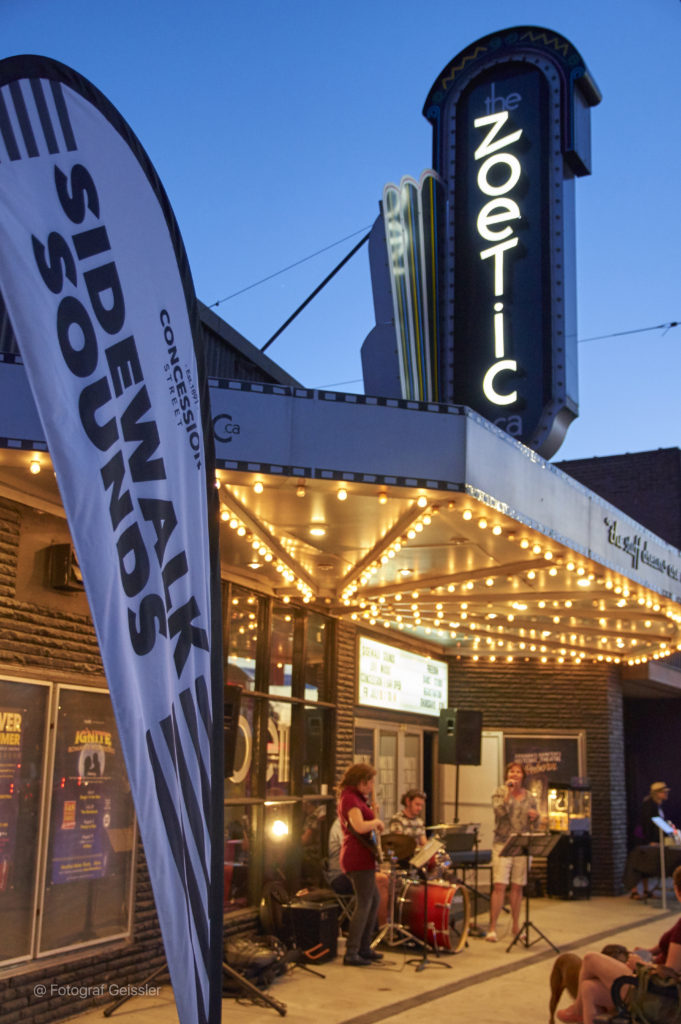 The 2nd Annual Sidewalk Sounds kicks off May 19 and continues on the 3rd Friday of every month from May to September. Experience a sampling of Hamilton's Local Music Community along Concession Street as six musical artists will showcase their material and talents outside various locations along Concession Street. In addition there will be activities, sales, and fun for the whole family all day long. Hamilton musicians will start playing along Concession Street at scheduled locations between 6pm and 9 pm. Keep your eyes pealed for historic art installation out on display as well as historic pictures displayed where the photos were taken spanning from the 1800's to the 1990's.
Time: 6 pm to 9 pm
Location: Concession Street, Hamilton, ON, CA
Phone: 289-933-8899
Email: concessionbia@gmail.com
Website: www.concessionstreet.ca/sidewalk-sounds.html
---
9. Dundas Rotary Lobster and Ribfest
May 27, 2017
Rotary Club of Dundas Valley Sunrise
The Dundas Rotary Clubs will be hosting their annual dinner on May 27th at the Harry Howell Arena near Clappison's Corners. Don't miss this fun evening of dinner and dancing.
Tickets can be purchased for $55 at Eccles Auto or by calling 905-627-3355.
Time: 8:30PM – 11:00PM
Ages: All ages
Location: 27 Hwy 5 W (near Clappison Corner)
Website: www.dundasrotarylobsterandribfest.wordpress.com
---
10. Hamilton Spring Bump, Baby and Toddler Expo
May 27, 2017 to May 28, 2017
Baby World of Stoney Creek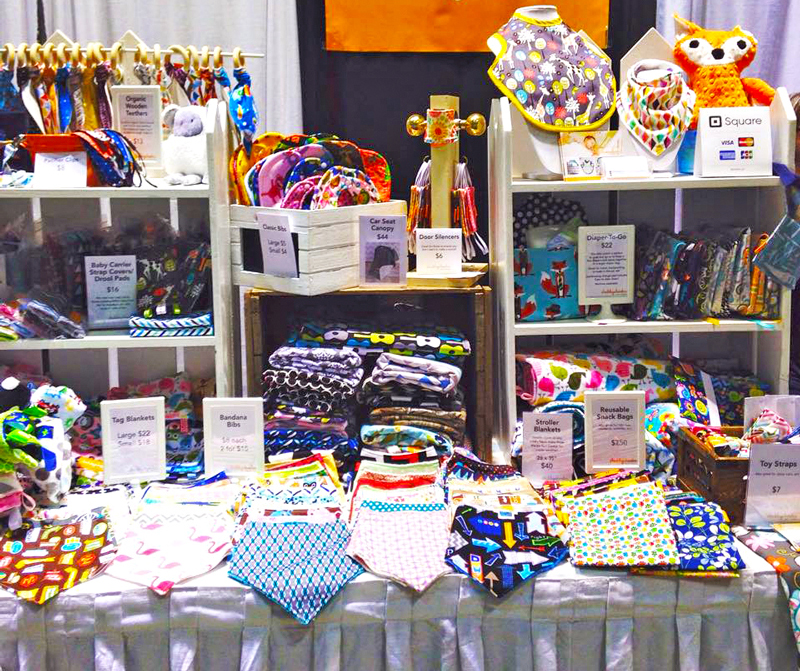 From pregnancy to toddlers, the Bump, Baby and Toddler Expo is the place for new families, growing families, grandparents, and caregivers of young children. Highlighting the finest baby businesses, check out the latest parenting products, enter to win contests, learning from the experts, and shop, shop, shop!
Times: 10am-4pm Daily
Tickets: $7 in advance and $10 at the door
Location: 1 Summers Lane, Hamilton, ON , CA
Website: www.bumpbabyandtoddler.com
---
For a full list of all events happening in Hamilton in May visit our event calendar.