Here are some of the top events happening in Hamilton in April 2017. For a list of all events happening in Hamilton in April visit our event calendar.
---
1. Pop Up Dining: Popera
April 01, 2017
Pop Up Hamilton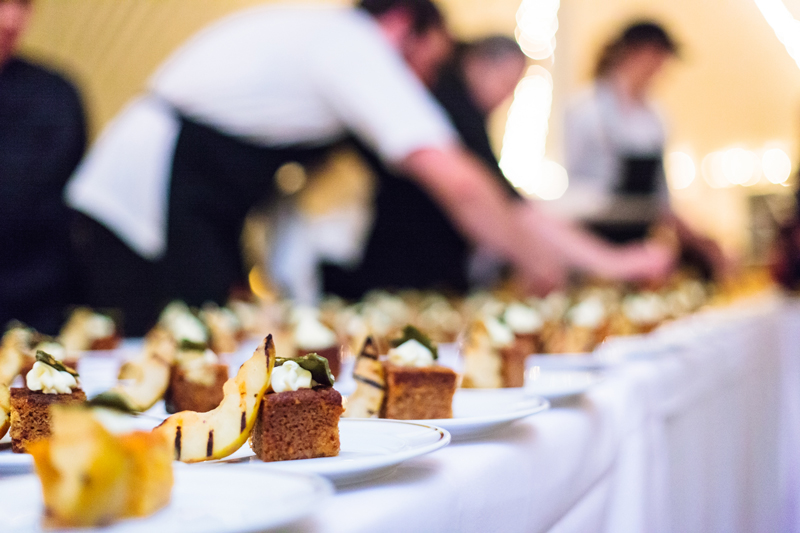 Save the date for the next great Pop Up dining experience from Pop Up Hamilton! Featuring opera comedienne Kyra Millan and Nique Restaurant!
"An exquisite multi-course celebration of Hamilton's finest cuisine, award-winning Ontario wineries and craft brewers with an unforgettable performance by acclaimed opera comediennes "Millan & Faye" (all in a top secret location disclosed only 48 hours before the event)."
Location: Hamilton, ON, CA
Website: www.popuphamilton.com/
---
2. Hamilton Textile Industry and Exhibition Walking Tour
April 01, 2017
Art Gallery of Hamilton
Tour of Fabric of Resistance with Kandis Friesen:
11:00 am: Workers Arts and Heritage Centre, 51 Stuart St.
11:45 am: Walking Tour from WAHC to the AGH
1:00 pm: Tour of Piece Work with Sara Angelucci
Location: Workers Arts and Heritage Centre , Hamilton, ON , CA
Phone: 905-527-6610
Email: info@artgalleryofhamilton.com
Website: www.artgalleryofhamilton.com
---
3. Food & Drink Fest… the Festival with Taste!
April 07, 2017 to April 09, 2017
Beau Monde Productions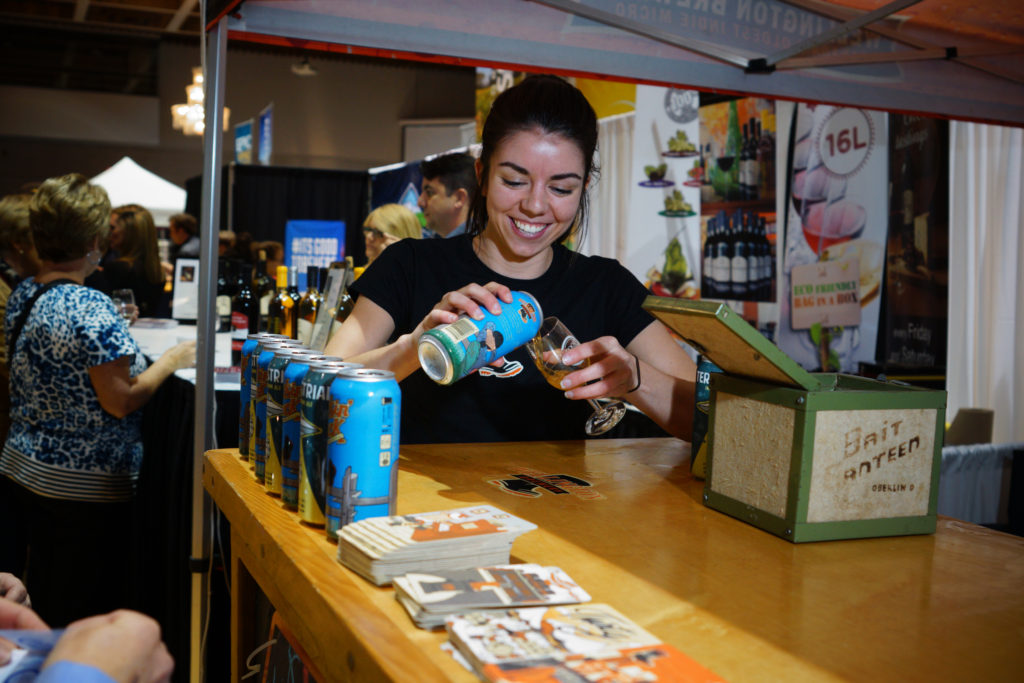 Come and experience an exciting variety of Ontario VQA and International wines, spirits, craft beers, gourmet local food, specialty coffees, teas, decadent desserts as well as unique spices, sauces and marinades. Also enjoy entertaining live musical acts and fun informative cooking demonstrations all in one convenient and central location!
Friday 4 pm – 10 pm
Saturday 12 noon – 10 pm
Sunday 12 noon – 5 pm
Entrance Tickets $15 – Sold at Door and Online
Location: 101 York Blvd., Hamilton, ON , CA
Website: www.foodanddrinkfest.com
---
4. Craftadian Hamilton Spring Market
April 08, 2017
Craftadian
Featuring nearly 80 jury selected Southern Ontario makers from the Greater Toronto Hamilton Area, artisans will be selling quality handmade goods including children's teepees, clothing, leather goods, wood carved decoratives, personalized jewellery, soy wax candles, plus scrumptious edibles. Visitors also have a chance to get a free swag bag (while supplies last), win Etsy Canada gift cards, and enjoy children's crafts sessions with Little Makers Hamilton.
Time: 10:00 am – 5:00 pm
Ages: All ages
Cost: $5.00 ages 16 & over. Children free.
Location: 175 Longwood Rd S #105, Hamilton, ON , CA
Website: www.craftadian.ca
---
5. Yuk Yuk Comedy Dinner and Show at African Lion Safari
April 08, 2017
African Lion Safari
Join us for an evening of entertainment and laughter, including an all you can eat buffet in Mombasa Market Restaurant!
Doors open at 5:30 PM. Dinner starts at 7:00 PM.
Licensed event. Must be 19 years or older.
Time: 5:30-10:30
Ages: 19+
Cost: $49.99 + tax and gratuity
Location: 1386 Cooper Road, Hamilton, ON , CA
Phone: 519-623-2620
Email: admin@lionsafari.com
Website: www.classiccatering.ca
---
6. Makeology Spring Craft Fair
April 15, 2017
Makeology
Join us for our second annual Spring fair! Makeology is a curated market featuring some of the best artisans in Ontario. Join us for some handmade shopping and yummy food! All 3 buildings are wheelchair and stroller accessible.
Time: 11 am – 5 pm
Admission: $5, children under 12 free (cash only at the door).
Parking: On-site is $3, proceeds go towards the museum maintenance. Free parking on surrounding streets.
Location: 900 Woodward Ave., Hamilton, ON , CA
Website: www.makeology.ca
---
7. Dixie Chicks
April 17, 2017
FirstOntario Centre
Since their first album, the music of the Dixie Chicks have stirred emotions in fans across the world making them one of the most biggest and most influential bands of our time. Not just "big for a country band" or "big for a big female band," the Dixie Chicks are a multi-platinum selling act in North America, Europe and Australia.
Tickets on sale: November 11, 2016 at 10:00 am.
Location: 101 York Blvd., Hamilton, ON , CA, L8R 3L4
Phone: 905-546-3100
Website: www.coreentertainment.ca
---
8. Mamma Mia!
April 19, 2017 to May 14, 2017
Theatre Aquarius, Dofasco Centre for the Arts
The Ultimate Feel-Good Musical! On the eve of her wedding, a daughter's quest to discover the identity of her father brings three men from her mother's past back to the island they last visited 20 years ago. The story-telling magic of ABBA's timeless songs propels this enchanting tale of love, laughter and friendship, and every night everyone's having the time of their lives! An unforgettable experience to be shared by mothers, daughters and everyone who loves them.
Location: 190 King William St., Hamilton, ON , CA, L8R 1A8
Phone: 905-522-7529
Email: aquarius@theatreaquarius.org
Website: www.theatreaquarius.org
---
9. The Vintage Marketplace 2017
April 22, 2017 to April 23, 2017
The Vintage Marketplace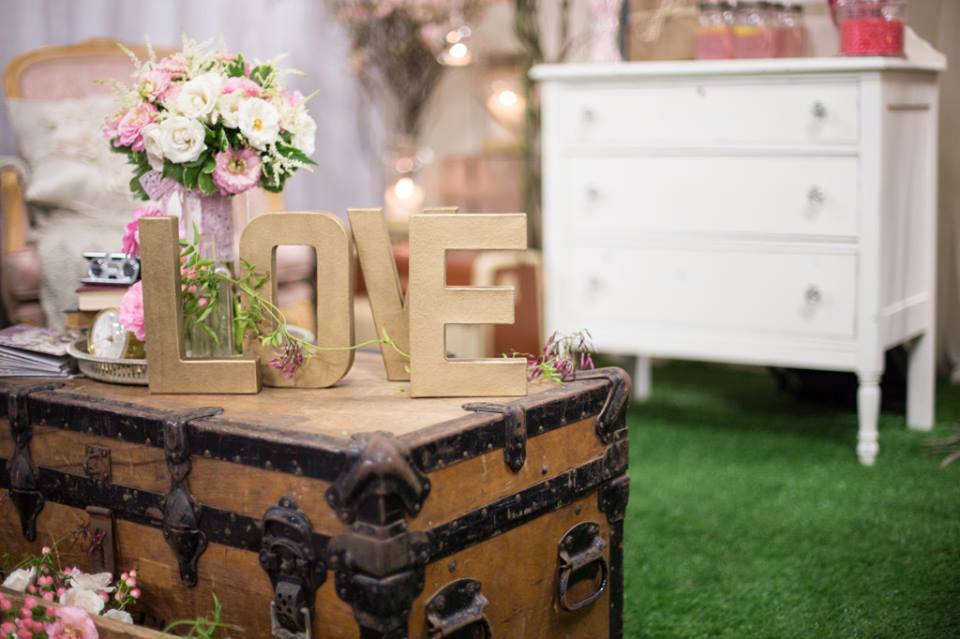 We're back for the 5th annual Vintage Marketplace in Hamilton! Join us for 2-days of vintage lifestyle shopping, music and sights. Featuring the best vintage vendors with everything from clothing and furniture, to home decor and wedding inspiration – and much more in between.
All tickets can be purchased online or at the door.
Location: Hamilton Convention Centre, Hamilton, ON , CA
Website: www.thevintagemarketplace.ca
---
10. Historic Cooking Workshop: To a Tea!
April 30, 2017
Dundurn National Historic Site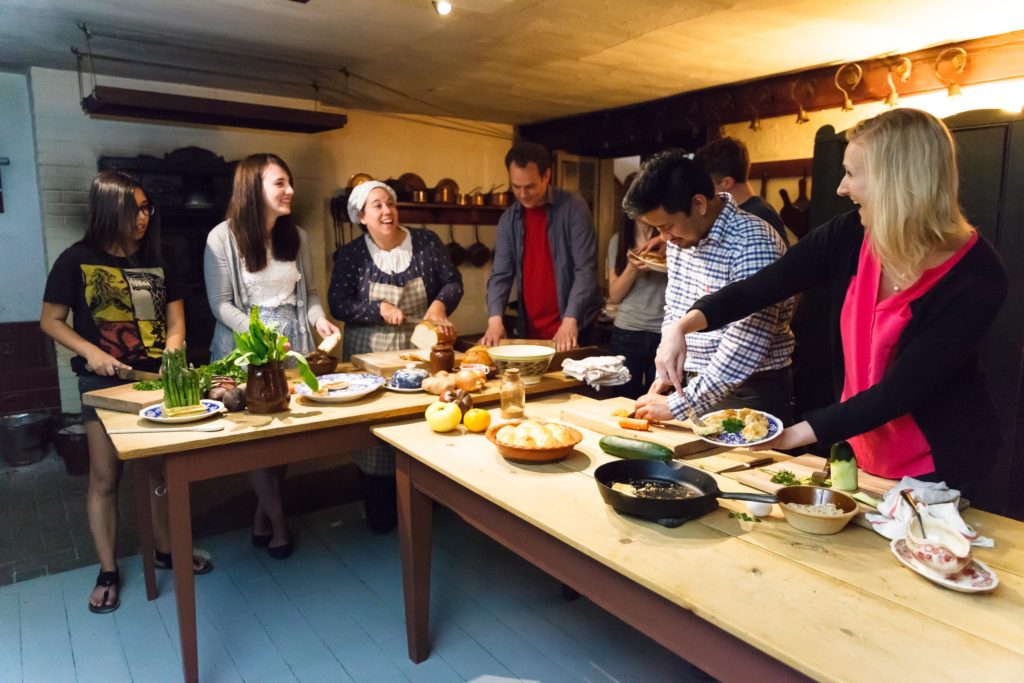 No other meal conjures up images of the Victorian era more than Afternoon Tea. Prepare a nineteenth-century recipe with Dundurn's cook demonstrator in Sir Allan MacNab's kitchen followed by a guided tour of Dundurn Castle that will highlight Victorian tea traditions, and the role of the servants in preparing, and serving tea to the MacNab family and guests. After your tour enjoy your baking and tea by gaslight in the historic kitchen. Event is for 12 years and older.
Time: 10 am to 12 noon
Cost: $45 per person. Pre-registration is required.
Location: 610 York Blvd., Hamilton, ON , CA, L8R 3H1
Phone: 905-546-2872
Email: dundurn@hamilton.ca
Website: www.hamilton.ca/dundurn
---
For a full list of all events happening in Hamilton in April visit our event calendar.