Here are some of the top events happening in Hamilton in August 2017. For a list of all events happening in Hamilton in August visit our event calendar.
---
1. Peace by Piece: Stitching Together Canadian Stories
July 10, 2017 to August 16, 2017
The Cotton Factory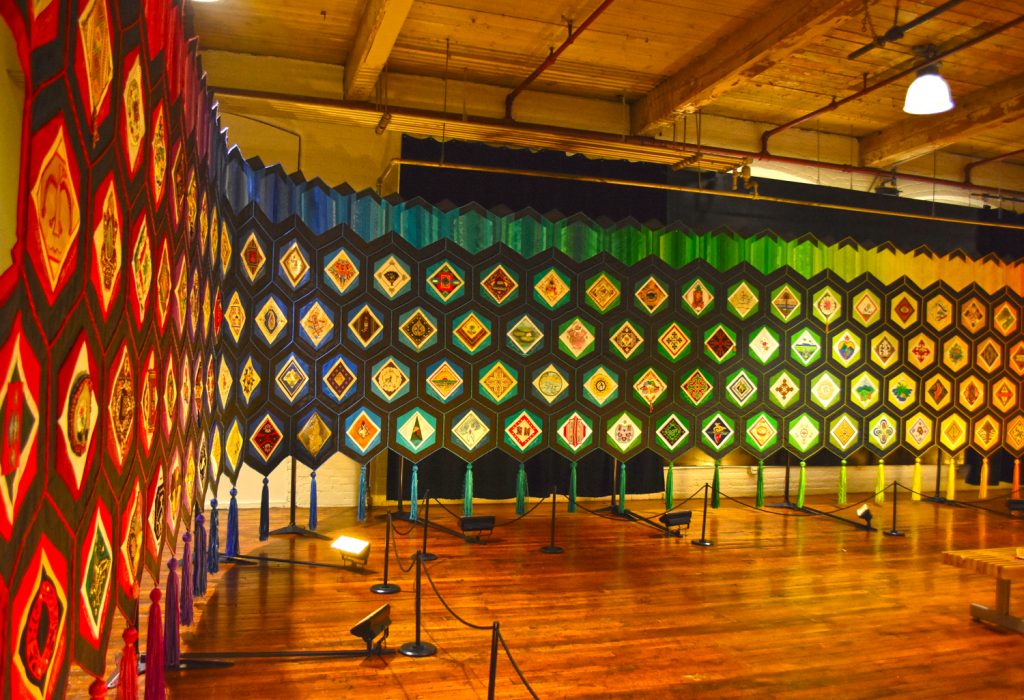 The Quilt of Belonging is a textile art project, spanning 120 feet. It is comprised of 263 blocks, each created to recognize Canada's diversity. It celebrates our common humanity and promotes compassion among people. This exhibition includes a variety of programming that is family-friendly and will excite all interests as we celebrate Canada's 150 in 2017.
Time: 10 am – 6 pm (plus some evening events)
Location: 270 Sherman Avenue North, Hamilton, ON , CA, L8L 6N4
Website: www.theheartofontario.com/
---
2. 2017 Festival of Friends
August 04, 2017 to August 06, 2017
Creative Arts Inc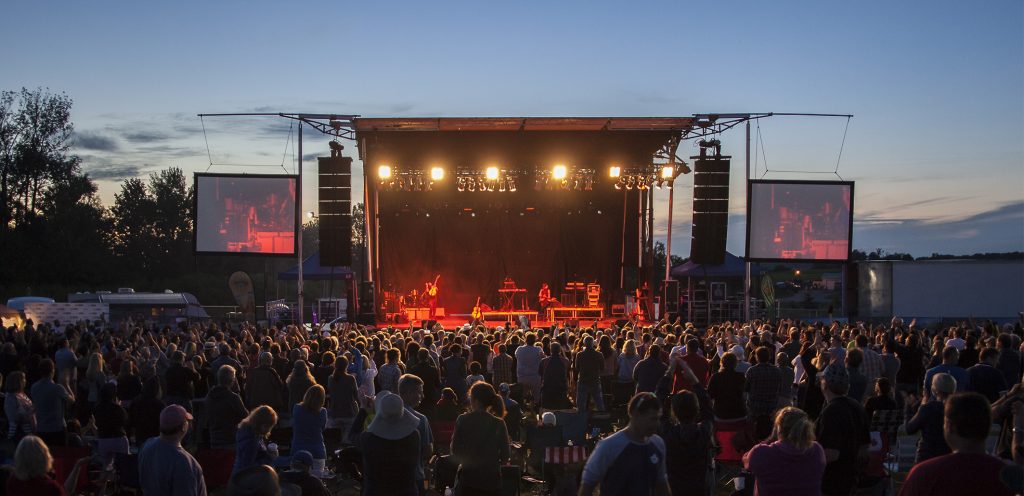 The Festival of Friends is Canada's largest free annual music festival of its kind. Since 1976 we have showcased a wide variety of music, arts and crafts, foods of the world, many activities as well as local businesses and vendors. Also check out our Music Museum, Art Gallery and Kids Area!
Time: August 4: 2pm-11pm, August 5&6 12pm-11pm
Ages: all ages
Cost: FREE!
Location: Gage Park, Hamilton
Website: www.festivaloffriends.ca
---
3. Films In The Forest
August 06, 2017
August (various dates)
Hamilton Conservation Authority
Bring your family, friends, chairs and blankets to sit out under the stars and enjoy some great family classics this summer at the Hamilton Conservation Authority!
Time: Films start begin at dusk.
Cost: Admission is just $15 per car while HCA members get in free.
Location: Fifty Point, Winona, ON , CA
Phone: 905-525-2181
Email: nature@conservationhamilton.ca
Website: http://tourismhamilton.com/?s=films+in+the+forest
---
4. Brott Music Festival
August (various dates)
Dedicated to classical and orchestral music, the Brott Music Festival spreads its love throughout the entire summer, at a variety of different venues. The Brott Festival is the biggest non-profit orchestral music festival in the country, presented by celebrated conductor Boris Brott and featuring the National Academy Orchestra.
Website: http://tourismhamilton.com/events/viewEvent.php?partnerID=94142
---
5. Sara Calder Day
August 18, 2017
Battlefield House Museum & Park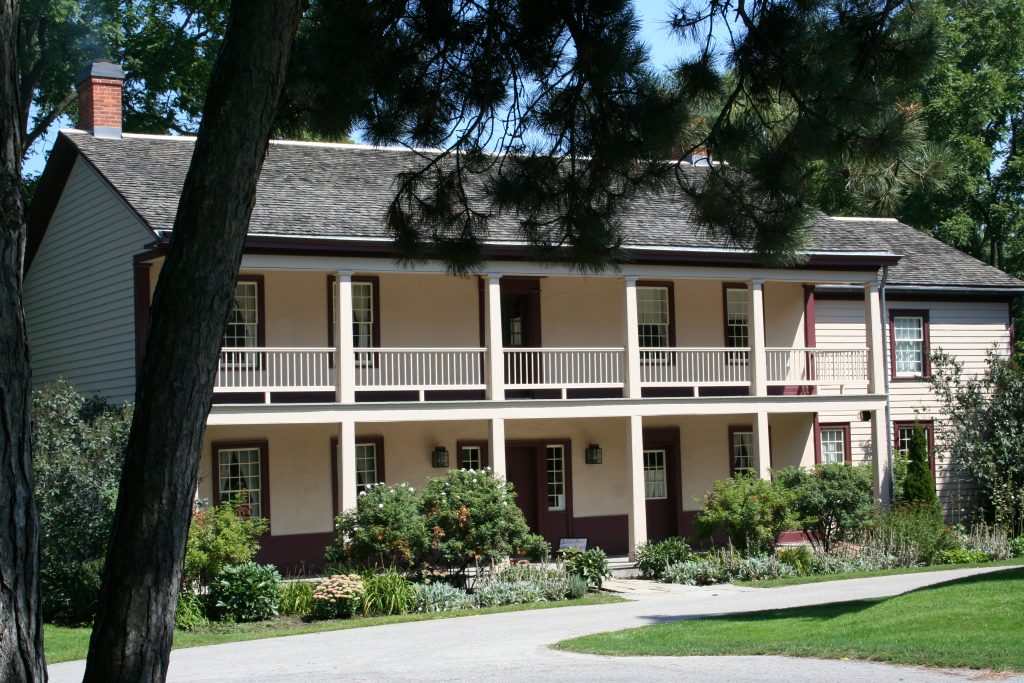 Celebrate the birthday of the woman who ensured the preservation of the Gage family home and the site of the Battle of Stoney Creek. Enjoy free admission to the Museum. Light refreshments will be served in the rear garden of Nash Jackson House at 2:00 pm.
12 – 4 pm.
FREE event and museum admission
Location: 77 King St. W., Stoney Creek, ON , CA, L8G 5E5
Phone: 905-662-8458
Email: battlefield@hamilton.ca
Website: www.hamilton.ca/battlefield
---
6. Hamilton Greek Fest
August 18, 2017 to August 20, 2017
Greek-Canadian Community of Hamilton
Join us for the 40th annual Greek Fest celebrating the sights, sounds and tastes of the Greek culture. We welcome the Hamilton community to enjoy traditional food, music, dance groups and culture at this fun-filled family event that engages participants with a variety of activities for all ages.
Free entrance.
Time: 12 noon to 11 pm
Location: Greek-Canadian Community of Hamilton and District, Hamilton, ON , CA, L9A 4G1
Website: www.hamiltongreekfest.com
---
7. Dundas Cactus Festival
August 18, 2017 to August 20, 2017
Dundas Cactus Festival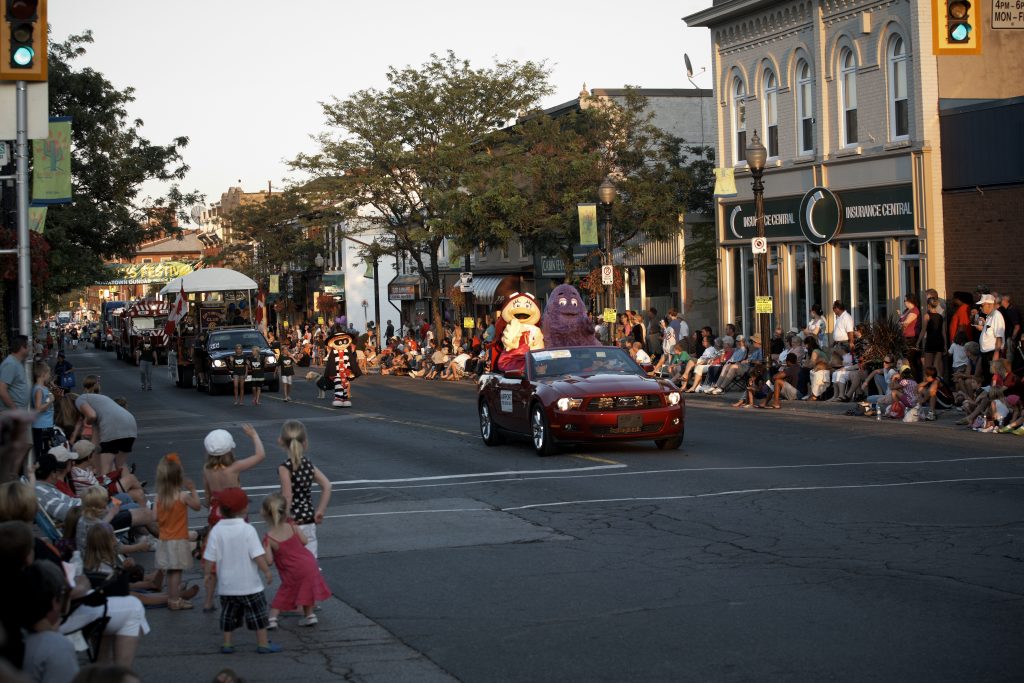 The FREE family fun Festival runs for 3 days and includes 4 entertainment stages, event zones and over 100 street vendors. Musical Entertainment, Cactus Kids Fun Zone, baby contest, arts, and parade!
Visit the website for full schedule information.
Awarded "Top 100 Festival" by Festivals & Events Ontario again for 2017!
This August, the Festival celebrates 42 years and will once again be the signature event.
Location: 71 Cross Street, Dundas, ON , CA, L9H 2R5
Website: www.dundascactusfest.ca/
---
8. A Midsummer Night's Dream 2017
August 19, 2017
Pure Creation Institute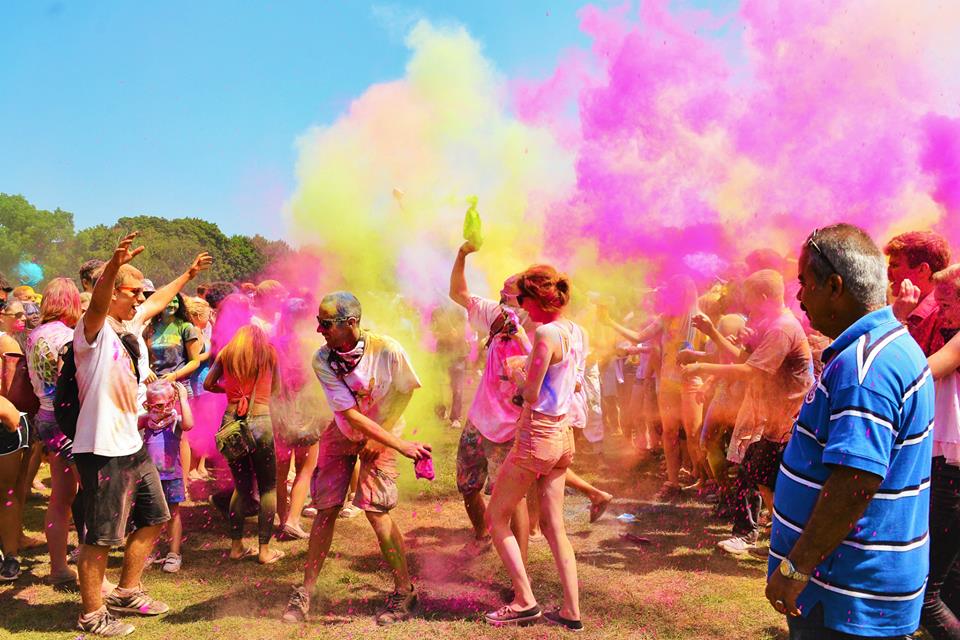 A Midsummer's Dream is Canada's Largest Colour Festival, that takes place in Gage Park. The Jewel of Hamilton. This free entrance festival ask patrons to bring food donations as their entrance fee, and hosts Free Yoga, Arts and Crafts Tent, and Fake weddings for friends.
Please wear the clothes you don't mind getting dirty. You will be covered in powdered paint. Bring a backpack with a towel and some extra clothes just in case. Leave all your expensive clothing behind, including watches, sunglasses and expensive jewelry. They do not have their place here.
Location: Hamilton, ON , CA, L8M 1N6
Website: www.midsummersdream.ca
---
9. Artsfest 2017
August 19, 2017 to August 20, 2017
Hamilton All Star Jazz Bands
Historic Waterdown Arts & Events is a registered non-profit organization, operating for the purpose of community building and the economic development of downtown historic Waterdown – in the municipality of Hamilton and district of Flamborough, Ontario, by establishing it as a destination for arts, music and culture. Waterdown is a growing community, new housing construction projects are springing up surrounding a historic downtown core. ArtsFest.ca will be a focal point for residents of the community, engaging them with visitors from GTA and beyond, as they discover the cultural diversity of Canadian visual and musical artists, and the area's local businesses.
Location: Griffin St, Waterdown, ON , CA
Website: artsfest.ca
---
10. Winona Peach Festival 2017
August 24, 2017 to August 27, 2017
Winona Peach Festival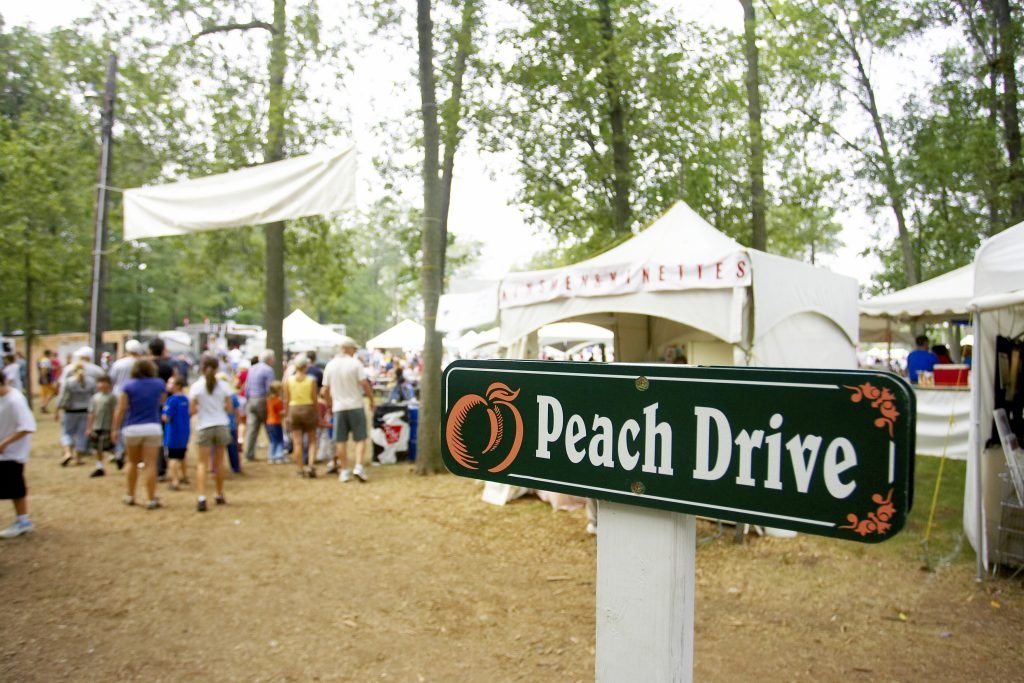 There is something for every age group! Midway plus games, Arts & Crafts, Commercial Exhibits, "Peach of a Car Show", free entertainment and a demonstration area and many different kinds of foods!!
Location: Winona Park, Stoney Creek, ON , CA, L8H 2W3
Phone: 905-643-2084
Email: info@winonapeach.com
Website: www.winonapeach.com
---
For a full list of all events happening in Hamilton in August visit our event calendar.