March break is quickly approaching. If you're anything like me and wondering what to do over the break with the kids, rest assured, there's plenty of things going on in Hamilton to keep you and the kids busy and exploring.
---
Outdoor March Break Activities in Hamilton
Regardless of the weather, it's always nice to get out for a bit, even for just an hour or so. The fresh air and being active is a must for me to break the winter monotony of being cooped up inside.
Family-Friendly Hiking in Hamilton: One of my favourite things about the city is its access to trails and nature. Some walks that I love taking with my family include Sassafras Point, Ginger Valley Trail, and Caleb's Walk. They are all accessible from the main trail entrance between Churchill Park and Churchill Gardens and are relatively short walks, doable with younger kids too. On the trails you'll pass by trickling ravines, wildlife, forest, and great views of the marshes and shallow waters of Cootes Paradise. If you go on a Saturday, park near the Aviary at Churchill Gardens and check out the peacocks and other fowl.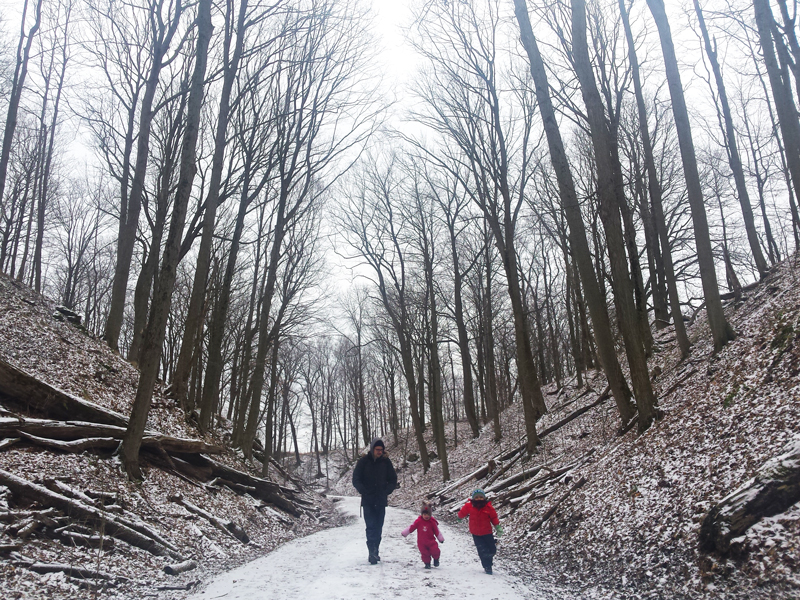 ---
Family Skating in Hamilton: Take the kids out for a skate at an outdoor ice rink at Pier 8, Valen's Conservation Area's tree lined outdoor skating trail, or Waterdown's new skating loop. Pier 8 has on-site skate rentals, safety equipment, and even skate trainer support to get beginner skaters moving safely out on the ice. (Given balmy winter temperatures recently, just check ahead to make sure outdoor rinks are open). There's also a ton of public (and some free) indoor public skates scheduled for the break in various arenas throughout the city.
---
Westfield Heritage Village's Maple Syrup Festival: With March and the precursor to spring comes Maple Syrup season! Head out to Westfield Heritage Village during March Break to learn about the history of maple syrup and to sample some of the delicious sweet stuff with demonstrations of syrup making in both traditional and modern methods. Tour the historic Ontario village in a horse drawn carriage and enjoy pancakes and maple syrup indoors at Ironwood Hall. The Syrup Festival runs during the break on March 15th, 16th and 19th from 10am-4pm. Children under 6 years of age are free!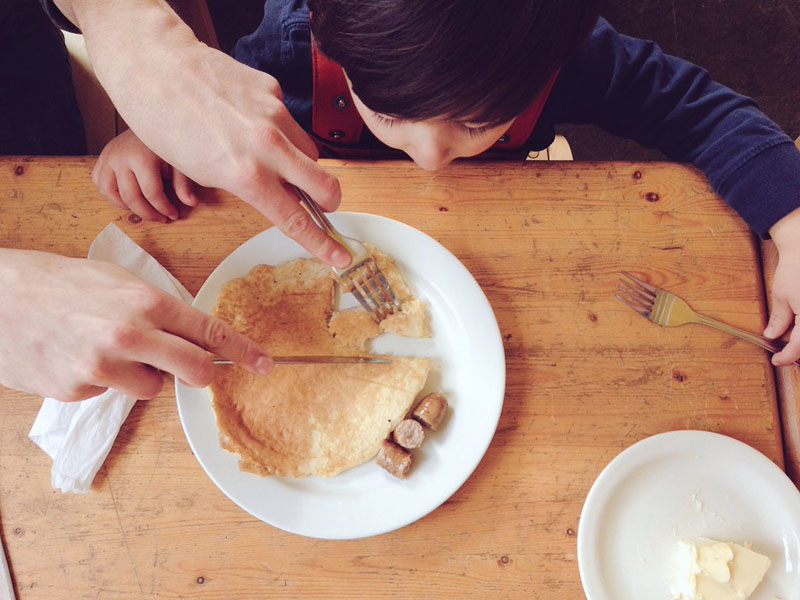 ---
Indoor March Break Activities in Hamilton
If you are looking for something to do indoors, the city has lots of options. From art to history to food, Hamilton has a good range of things to do.
Family Fun at the Art Gallery of Hamilton: On a recent PA Day I took the kids to the Art Gallery of Hamilton (AGH). It's a great destination for exploration and to get the creative gears turning. Of course the crowd (and kid) pleaser is Kim Adams' ever expanding and evolving Bruegel-Bosch Bus but other exhibits like The Living Room: SUBJECT, OBJECT, VERB, which is an interactive installation, had the kids click clacking away on vintage typewriters; typing up letters and reflections that we left to then become part of the exhibit. There's also March Break Mania from the 13th to the 17th from 9am-4pm with a variety of fun, interactive art activities for kids 5-10+. It's $40 a day or $200 for the week (drop off starts at 8:30am free of charge!). For the younger kids (ages 3-5) try Masterpiece Me! From 9am-12pm $25 per day and $100 for the week.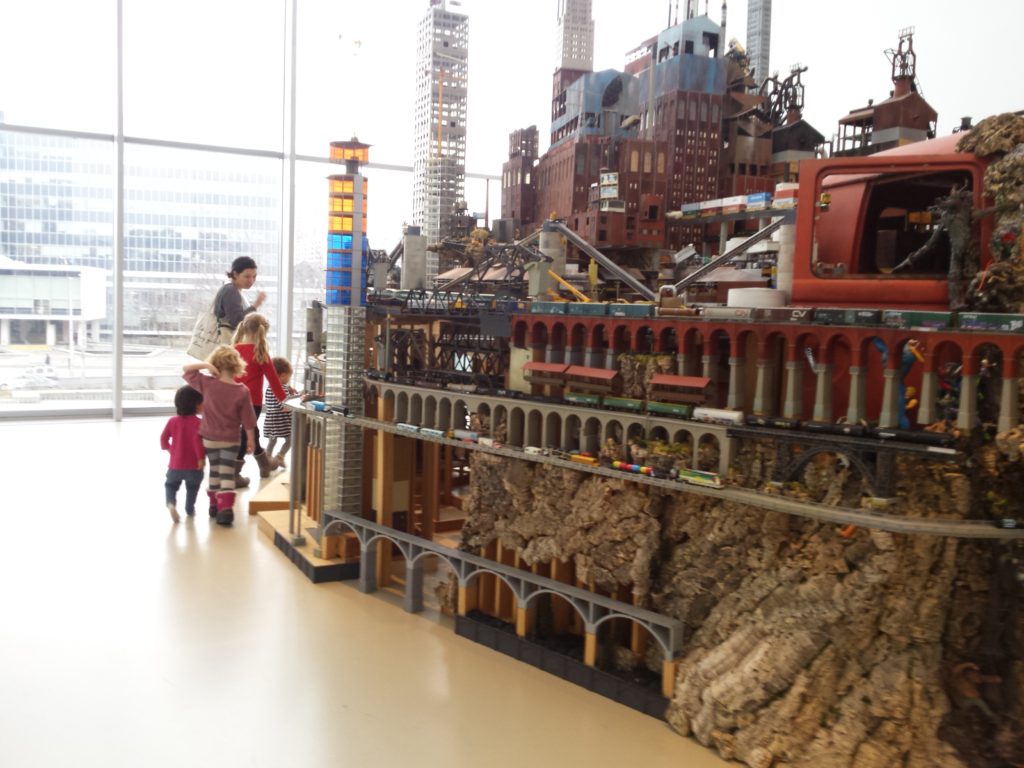 ---
Things to do at RBG over March Break: Although we may not have had much cold weather this year, there's still time to see The Big Freeze at Royal Botanical Gardens. This March Break, check out their Ice Age and After The Thaw exhibits which feature mega-sized mammals like mammoths, mastodons and giant bear-sized beavers, plus lots of interactive and fun activities. Over March Break there's a packed schedule full of shows, presentations, outdoor walks, storytime and a daily line-up of special guests that will share their expert knowledge about the Ice Age. Check it out while you can! The exhibit will be on until April 17th.
---
March Break at the Museum: When it comes to Hamilton's Civic Museums, Hamilton has an abundance. From Dundurn Castle, Whitehern and The Museum of Steam and Technology to Battlefield House and the Children's Museum, there are enough places to visit for every day of the break. Nearly all of the civic museums have site specific hands-on programming for the whole family from March 13-17th. Try your hand at egg and spoon races at Whitehern, making period costumes to wear for a photo shoot at Dundurn Castle, being an 1812 soldier at The Military Museum, or explore the world of flight at The Museum of Steam and Technology. There's definitely something for everyone. The Children's Museum will be open for March Break Madness from Saturday, March 11th until Sunday, March 19th from 9:30am-3:30pm daily (Sundays 11am-4pm).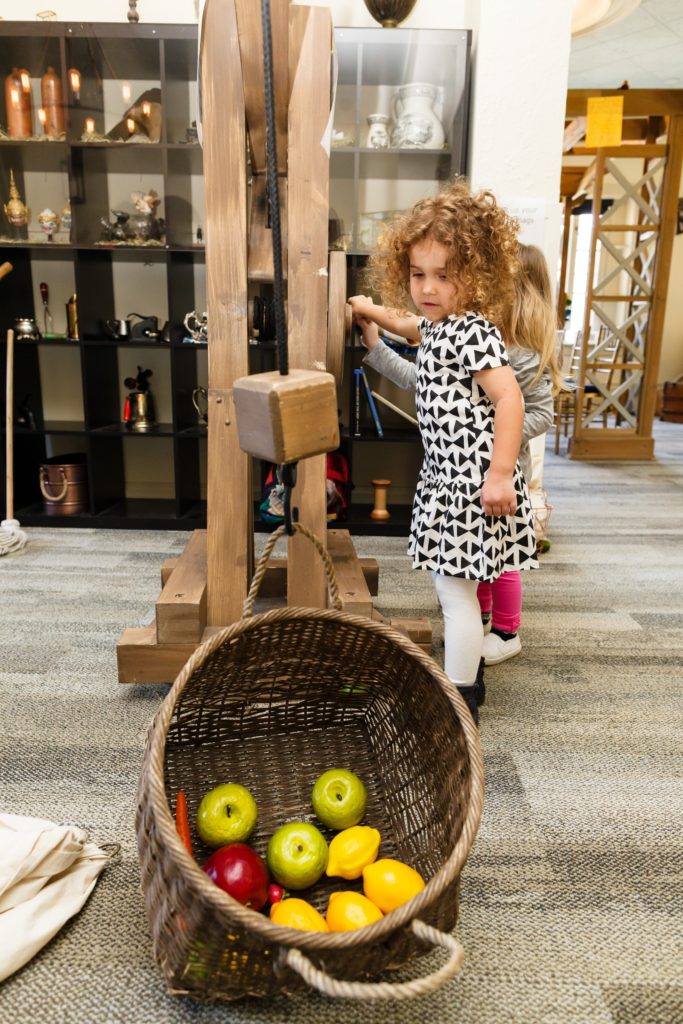 ---
Must-see March Break Shows: From March 16-19th Disney on Ice hits the First Ontario Centre. Join all your favourite Disney characters from Mickey to Elsa as they skate through classic Disney tales like The Little Mermaid, The Lion King, Peter Pan, and Frozen. There are two to three shows per day that will definitely mesmerize and capture the hearts of young Disney fans. Don't be surprised to see hundreds of little kids dressed up in their princess gear as they head to the show.
---
March Break at the Library and Farmer's Market: The Central Library downtown is always a go-to place for me to pass a few fun hours with the kids. We like to check out the wall of aquariums, watch a free film and sign out as many books as our arms can carry. On a day when it's open we usually stop by the Hamilton Farmers' Market to pick up a few groceries, grab lunch at Poké or a bowl of ramen before heading to the library. The library has some amazing free programming that is accessible all over the city at various community library locations. During the break, kids 8-12 years of age can join staff from The Canadian Warplane Heritage Museum for a one hour aviation science craft on different days, times, and locations throughout the city. Check out the library's special March Break program offerings like Puppet shows, BINGO, Ballet 101 with Ballet Jorgen, cartooning, knitting, Lego Mania, story time, and free family and teen movie screenings. For older teens 12 to 18 try out Fun With Green Screens or Temporary Tattoo Parlour workshops.
---
Family-friendly restaurants in Hamilton: If you're looking to round out the day with a stop for a bite to eat check out some of my favourite family friendly restaurants: 541 Eatery & Exchange (affordable, healthy and delicious), Earth to Table Bread Bar (the pizza!), The Works (directly across from the AGH), and Democracy Café (vegan and gluten free options).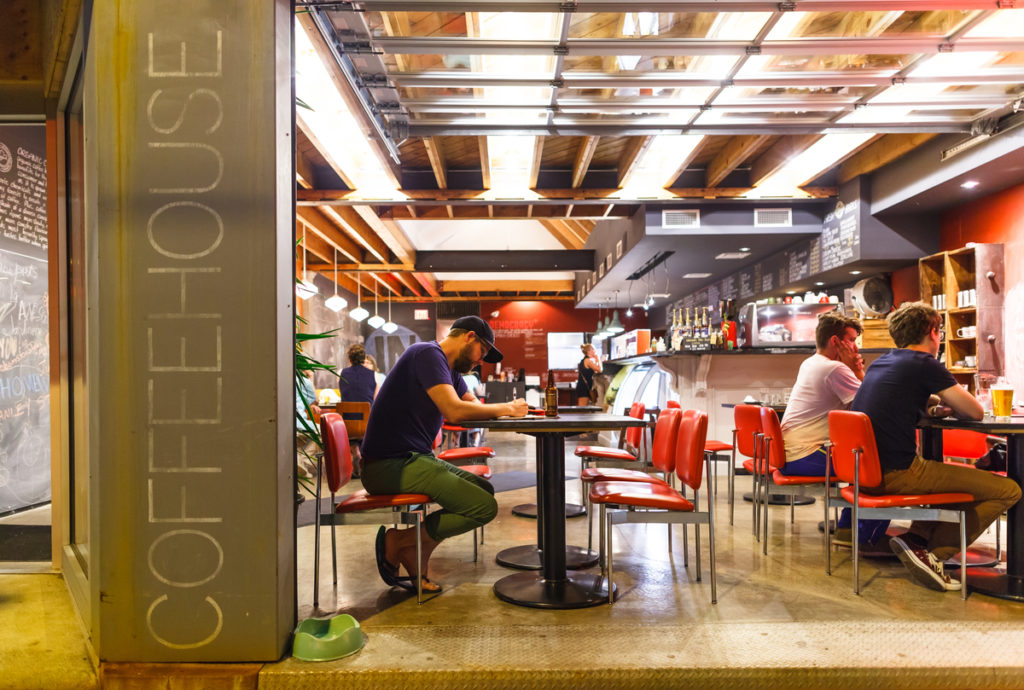 ---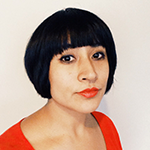 Seema Narula moved to Hamilton five years ago and found herself enamoured with her  constant rediscovery the city. She started a lifestyle blog called This Must Be The Place, where she documents a series of reflective stories about art, music, urbanity, and her growing family, all against the backdrop of Hamilton. Follow her on Twitter @ThisMustBeSeema for updates on her happenings in and around the city. Seema's blog explores Hamilton's kid-friendly side from popular attractions to lesser known gems through the eyes of this local mom and her own family's adventures.