Overnight Packages
Family Fun Package
Pamper the entire family with a studio suite which includes a fully equipped kitchen. Includes a large pizza delivered to your door. Kids will love the opportunity to play in the indoor heated pool and parents will love the break from cooking.
Book online or call 1-877-660-8550. Restrictions may apply.
Celebrate Canada's 150th with great weekend rates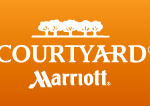 Marriott Rewards members always receive the best rates – even on weekends:
Book online or call 1-888-236-2427 and use Promo code M96
Hockey Night in Hamilton

Sheraton Hamilton is the official sponsor hotel of the OHL Hamilton Bulldogs. Enjoy a hockey night out and experience the thrill of a Hamilton Bulldogs game this season:
Two tickets to the OHL Bulldogs
Self-parking for one vehicle
Book online, or call 866-716-8101 and ask for rate plan OHLPKG.
Weekend Getaway Package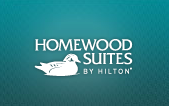 Get up and go for a weekend adventure and make the most of your time away when you book the Weekend Getaway Package at Homewood Suites.
This package includes:
Earn double points
Complimentary Hot Buffet Breakfast
Free internet access
Late checkout
---
Experiences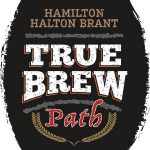 True Brew Path
Combine your passion for fresh beer with your taste for adventure and check out the True Brew Path in the Heart of Ontario. You'll see how craft beer is becoming a big part of our red-hot, culinary scene and be amazed at the loads of fun things to do as you move along the Path to taste the coolest artisanal beers of six independent breweries.
For a full Hamilton/Dundas tour itinerary – check out Taste Your Way Around Canada's Brooklyn with this Two Day Trip.
African Lion Safari – Wake Up the Wild Signature Experience
Find out more about this once in a lifetime experience from our guest blogger Michele Sponagle's post Animal Attraction: Behind the Scenes at African Lion Safari.
For videos and details along with booking information, go to the Wake Up the Wild website.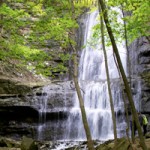 Bruce Trail Waterfall Walks
Led by an experienced guide, you'll see a total of 19 stunning waterfalls on the two-day hike and 28 waterfalls on the five-day hike.
Off the trails, you'll enjoy outstanding local cuisine and overnight accommodations in the area's best hotels.
For details and booking information, go to the Waterfall Walks website.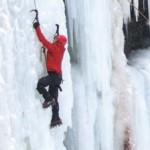 Ice climbing at Tiffany Falls
Join One Axe Pursuits this year at Tiffany Falls in Ancaster. Hack frozen waterfalls. You don't have to go to the Khumba Icefall on Everest for some excellent ice climbing.  Swing your ice axes and create your own route.  It is an especially empowering feeling to reach the top of a frozen waterfall.  No one said ice climbing is easy.  But who wanted easy anyway?  This program is suitable for the complete beginner and indoor gym climbers.  All equipment is included.
For details and booking information, go to the One Axe Pursuits website.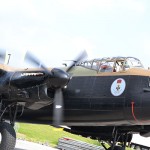 Avro Lancaster Flight – Signature Experience
Whether reminiscing about days gone by or looking for that unique adventure, a member flight in a Canadian Warplane Heritage Museum aircraft is certainly a thrill of a lifetime! We are the only place in the world where you can fly in a rare Fairey Firefly, Westland Lysander or the famous Avro Lancaster.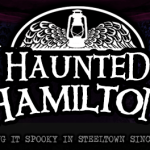 Haunted Hamilton Tours
HAUNTED HAMILTON offers Ghost Tours, Haunted Bus Trips, the famous Annual Halloween Costume Ball, Paranormal Investigations, Victorian Seances, Ghost School 101 Classes, Birthday Parties, Historical Tours & More!