It may not be everyone's favourite season, but winter in Hamilton can be so beautiful. And Winterfest helps make it easy to experience the best the city has to offer this winter.
The annual city-wide Winterfest (February 4-20) is back for its 39th year with a lineup full of outdoor activities and arts and culture. There's something for all ages to enjoy. Here are just a few highlights to note.
---
Winterfest Kick-Off Event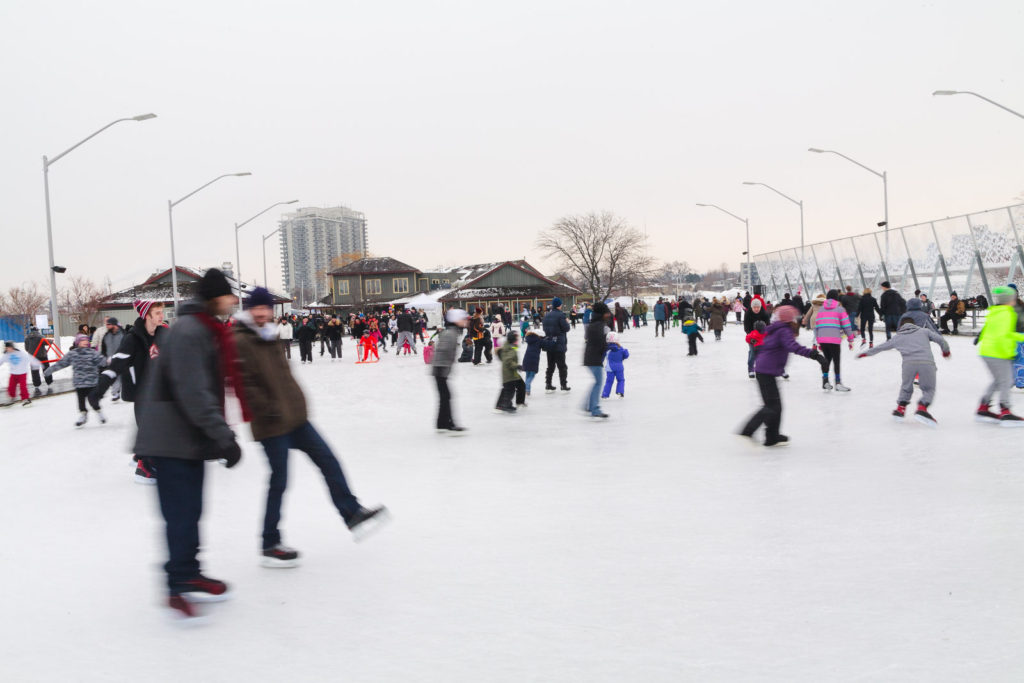 The festival launches February 4th with a kick off event from 1-4pm at the Hamilton Waterfront (Pier 8). The family-friendly event celebrates winter with outdoor skating, warm food and drinks, diverse music, performances and hands-on activities. All activities are free, except skate rental fees and refreshments.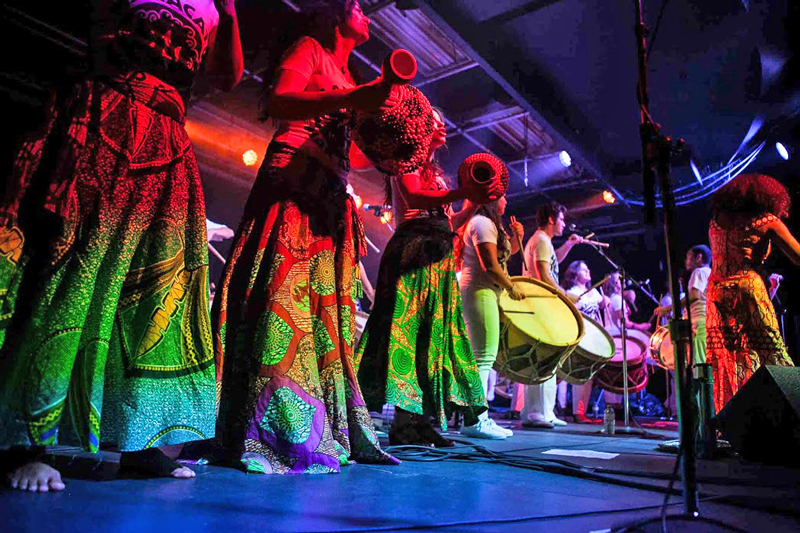 Local promoter, Ken Inouye, is the brains once again behind the awesome music programming all afternoon including live music and DJs including Syrian performance group Yasmeen Al Sham ('Jasmine of Syria'), Afro-Brazilian percussion & performance troupe Maracatu Mar Aberto, surf rock band Astromen (members of Cuff the Duke, Harlan Pepper, with Dan Empringham and Cam Malcom), and vintage funk & soul on the turntables.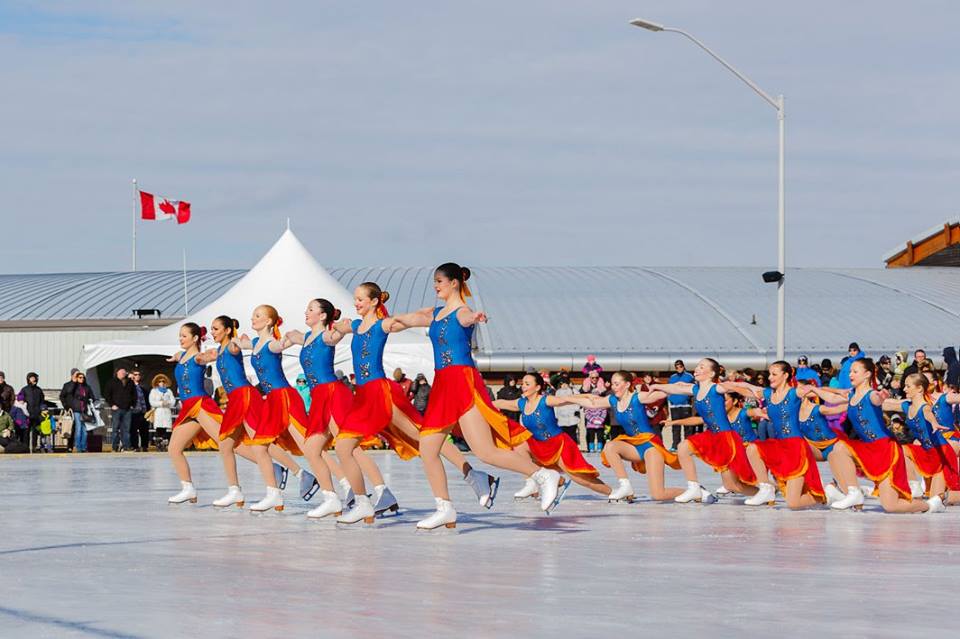 Local comic (5-time Canadian Comedy winner, to be exact) David Brennan will become a traveling troubadour for the afternoon, hosting "The Big Book of Forgotten and Fragile Canadian History". From 1-4pm, David will tell tales of lesser known Canadian gems, from the strange to the sweet.
Please bring a non-perishable food or cash donation for the Welcome Inn Community Centre food bank.
---
Getting Active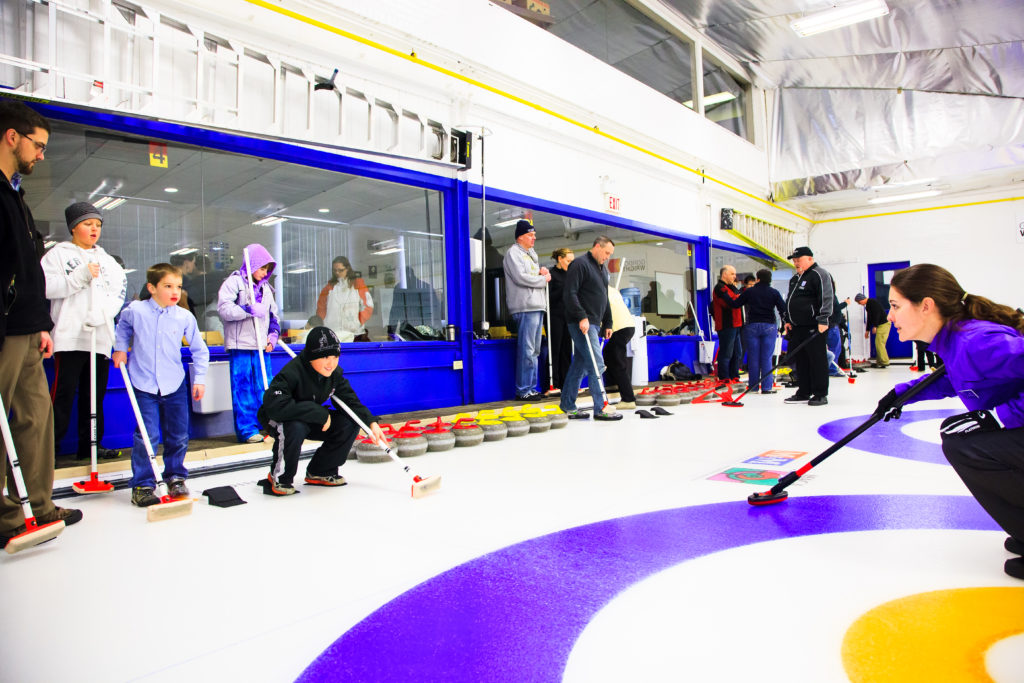 Get your traditional winter sporting on with some good old fashioned curling at the Hamilton Victoria Curling Club on February 5 or at the Dundas Granite Curling Club on February 11.
Or lace up and hit the ice with the whole family at one of the many public skates scheduled throughout Winterfest.
---
Art Exhibitions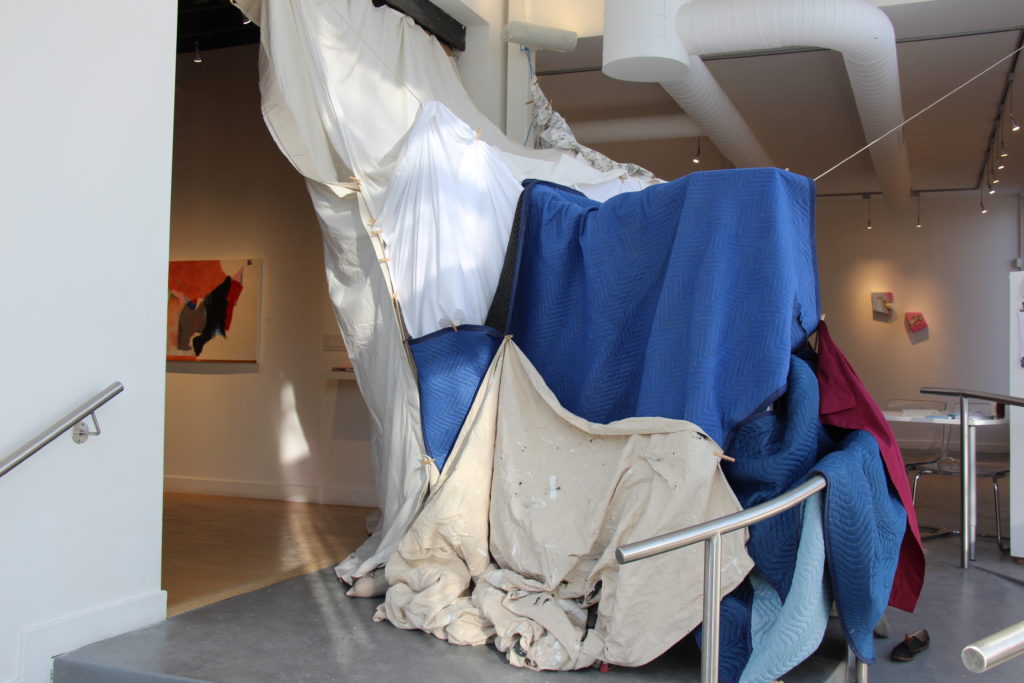 James Street North gallery Hamilton Artists Inc.,  hosts an epic blanket fort building party on February 11. The hands on event, will be accompanied by hot chocolate and a movie; that's my kind of winter fun.
Over at Delta Park on Feb. 18, 19, 20, experience the 1,000 Bottles Waterfall made up of water bottles and LED lamps, created by deLIGHT, Hamilton's Light Festival, the team behind last year's spectacular red lantern piece.
---
Live Performances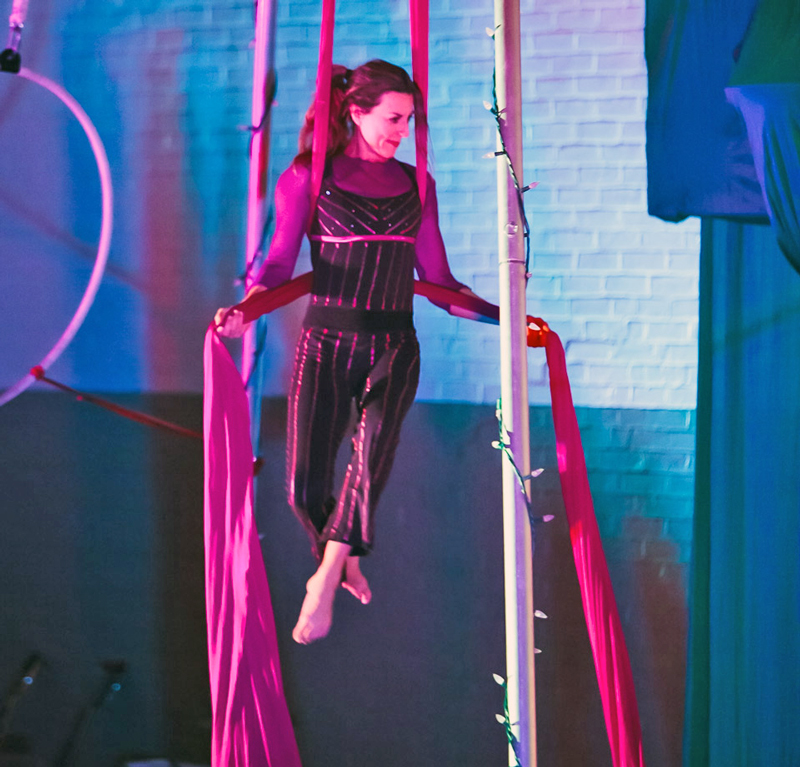 The Hamilton Fringe Festival has branched off from its annual summer theatre festival to also host one during the winter. Frost Bites runs Feb. 16-19, and features eight site-specific performances throughout The Art Gallery of Hamilton. Really exciting theatre can happen when taken outside of traditional venues, so don't miss this unique experience. $25 gets you into the AGH to see as many shows as you can.
A group of Hamilton women have come together to form a local chapter of The Vagina Monologues and will perform the piece as a fundraiser for women's shelter Mary's Place. Local vendors and artists will join to celebrate womanhood. Catch performances on Feb. 10, 11, 12 at The Spice Factory .
Let the circus take you away at The Cotton Factory  during La Nuit du Frisson Cirque Cabaret on February 11th. Hamilton Aerial Group incorporate costumes, music, puppetry, dance and theatre into a stunning spectacle.
---
Literary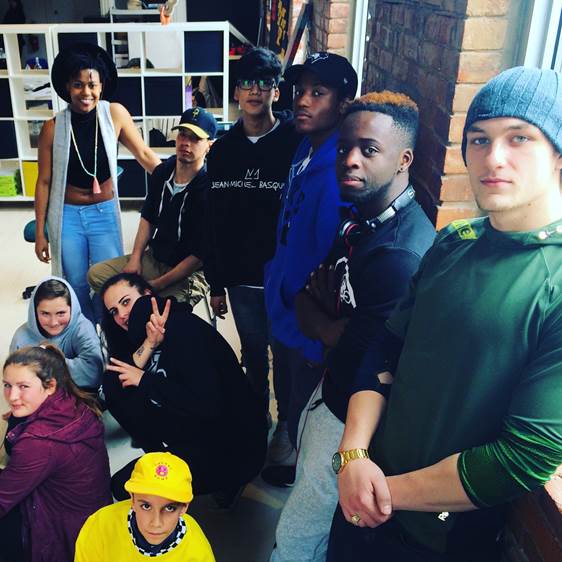 Hamilton's literary scene is booming. This Winterfest, the annual readers and writers festival gritLIT hosts a one-off evening of winter tales on February 9 at The Staircase Theatre. There will be a flash fiction contest, games, activities, readings, raffles, door prizes plus a sneak peek at the 2017 festival lineup, running April 6-9.
Hamilton Youth Poets host a Spitfire Writers' Series at Artforms on James Street North on February 18. Express yourself at this unique event, rooted in the craft of poetry, hip-hop and journalism.
---
Family Day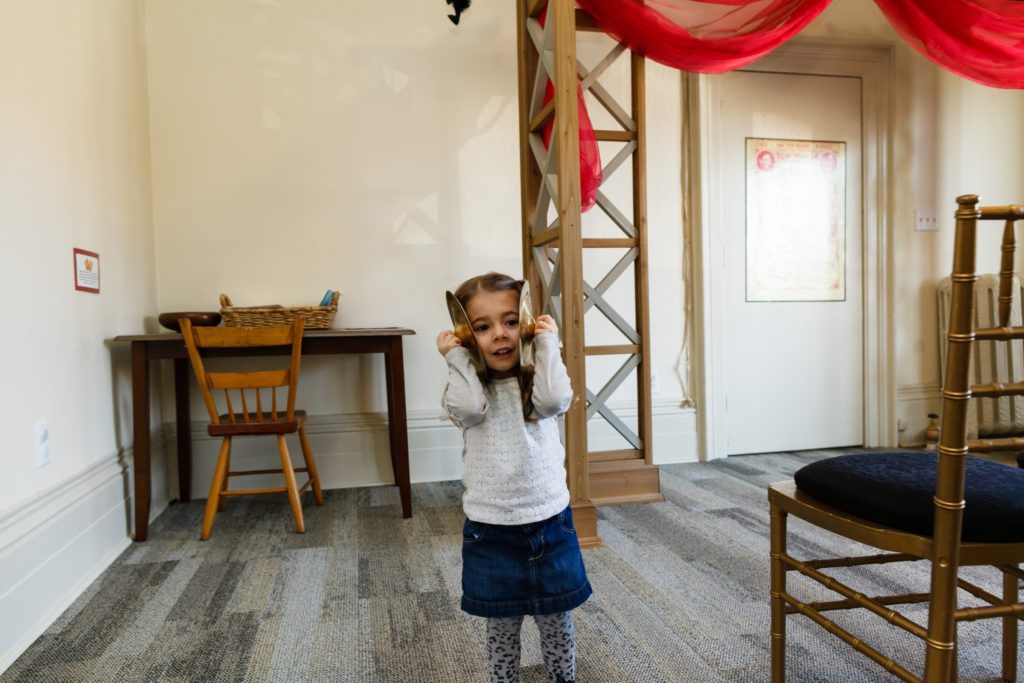 Take advantage of the civic holiday with an adventure day! Hamilton Conservatory for the Arts opens its doors for free classes including music, dance, and visual art.
Visit the Hamilton Children's Museum for a workshop on making your own bird-feeders to welcome those birds who haven't migrated south!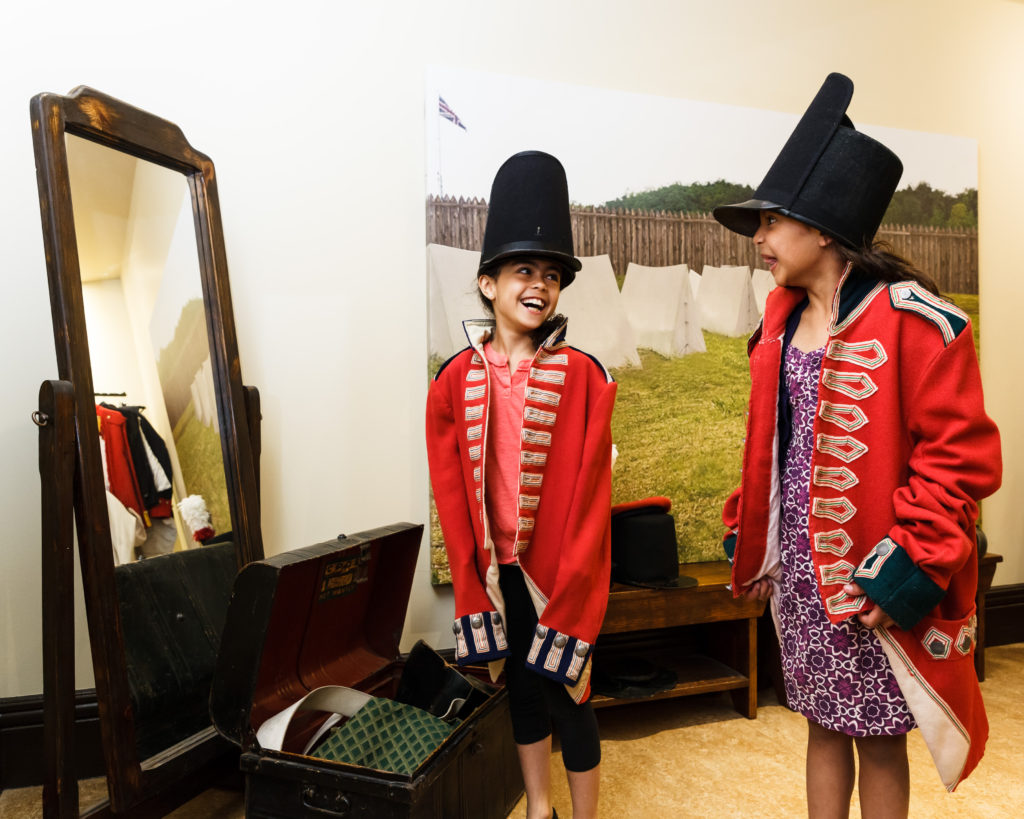 Take a guided tour of Hamilton landmark Dundurn Castle to take in some history, experience hands-on activities, and maybe even play a little dress up.
---
These are only some of the events happening during this year's Winterfest. Check out the full list of events for many more ways to plan a great winter season in Hamilton.
---
Kristin Archer is a lifelong Hamiltonian and the blogger behind the popular blog I Heart Hamilton where she inspires every local to "be a tourist in your own city." She's passionate about discovering her hometown, new experiences and sharing all that Hamilton has to offer. Catch Kristin Fridays at 2 p.m. when she hosts "I Heart Hamilton" on 93.3 CFMU and follow her on Twitter and Instagram. Kristin's #MyHamilton blog offers an insider's look at Hamilton's buzz-worthy arts and culture scene including James Street North staple Art Crawl, great music festivals and venues, outdoor events, theatre, dance and specialty shopping.