Here are some of the top events happening in Hamilton in August 2018. For a full August events listings, visit our event calendar.
---
1. 2018 Festival of Friends
August 3-5, 2018
Gage Park
www.festivaloffriends.ca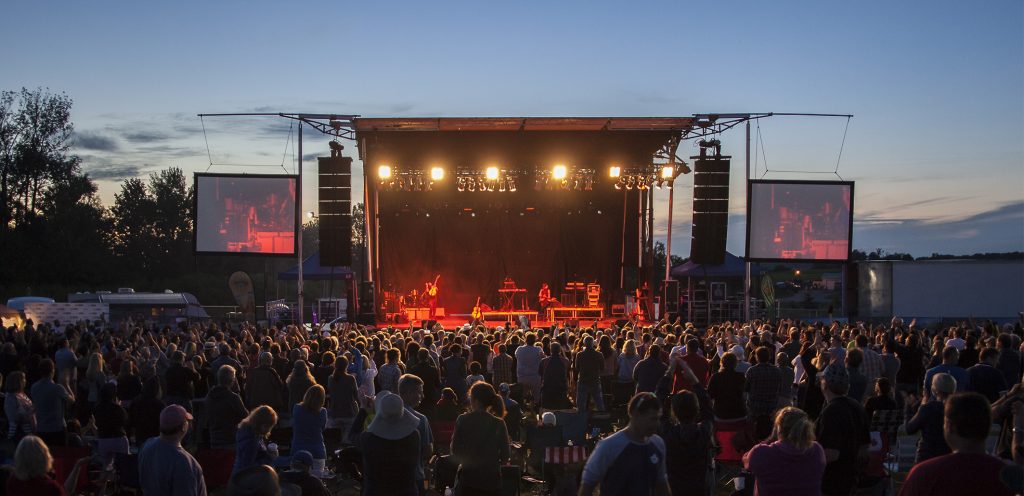 The Festival of Friends is one of Hamilton's most well-known and celebrated music festivals. This year it takes place in its original venue, Gage Park. The festival has been running since 1976 and features both national and internationally known artists, art, and crafts and admission is free. This year's headliners will include, Sam Roberts Band (Friday), High Valley (Saturday), Tom Cochrane w/ Red Rider (Sunday).
---
2. Emancipation Day at Griffin House
August 5, 2018
Griffin House, 733 Minerals Springs Rd, Ancaster
www.hamilton.ca/griffin
Commemorate Emancipation Day and view the works of artist Anna Maria Dickinson, 'Child of the Tropics' depicting the Caribbean and Canadian landscape. Anna Maria's work has been shown in galleries and museums in North America and can be found in private collections. Discover how Enerals Griffin – one of the first African-American settlers in Ancaster, and his family, lived in the late1830's on a farm in Upper Canada.
Parking at the Hermitage, handicapped parking only at the Griffin House. Admission is free. Light refreshments will be served.
---
3. Ice Cream Carnival
Aug. 5-6, 2018
Westfield Heritage Village
1049 Kirkwall Road, Rockton
www.westfieldheritage.ca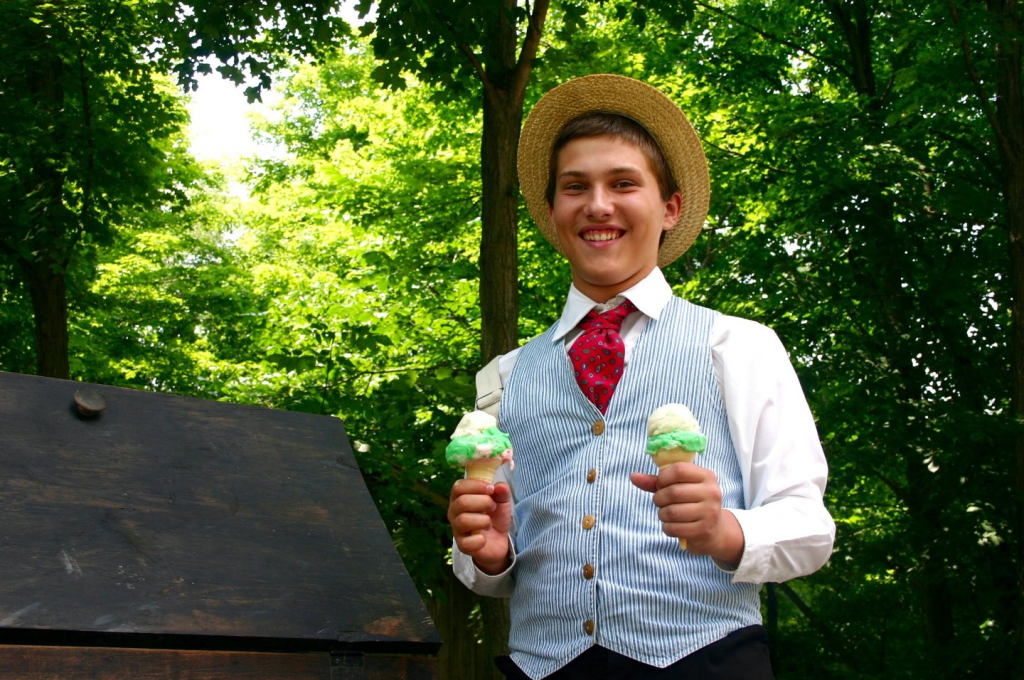 Celebrate summer with the sweet taste of ice cream at this lively family event. Enjoy Edwardian carnival foods, games, amusements and music. Hand- cranked real ice cream making demonstrations and samples throughout the day. Don't miss this delicious and festive family outing!
---
4. Hamilton RibFest
August 10 -12, 2018
Gage Park
www.northernheatribseries.ca/hamilton
Hamilton Rib Fest at Gage Park brings barbecue lovers a  weekend full of food, funand entertainment for the whole family. Check out their Craft Beer Market featuring: Flying Monkeys, Barnstormer Brewing, Iconic Brewing, Highlander Brewing, Naughty Otter and more.
Free admission and parking. Great barbecue. All new craft beer market, wine & spirits area, kids zone, life-size board games, backyard BBQ games, aariety of food and beverage vendors and more.
---
5. Films In The Forest
August 11, 2018
Hamilton Conservation Authority
50 Point Conservation Area, Winona
www.westfieldheritage.ca
Bring your family, friends, chairs and blankets to sit out under the stars and enjoy Despicable Me 3 at the Hamilton Conservation Authority.
Brantford Twin Valley Zoo will be on site prior to the film to show off some furry friends. Crock A Doodle Grimsby will also be on site before the film for hands on crafts.
Time: Film start begin at dusk.
Cost: Admission is  $15 per per car. HCA pass holder get in free.
---
6. Shakespeare at the Rock
Aug. 13-17 & 20-24, 2018
The Rock Garden at Royal Botanical Gardens
www.rbg.ca/shakespeare
The historic Rock Garden provides the perfect atmosphere for a night of inspiring theatre under the stars. Don't miss out on this highly physical and creative variation presented by Burlington's own Tottering Biped Theatre.
Macbeth, Conspiracy Theory:
Shakespeare's classic story of fate and vengeance is re-imagined as a conspiracy story thriller. Macbeth's pact with unseen forces to become a tyrant King unfolds with consequences beyond his darkest imaginings. This highly physical interpretation is performed outdoors at the stunning grounds of RBG's Rock Garden and features outstanding emerging talent.
---
7. Dundas Cactus Festival
August 17-19, 2018
71 Cross Street, Dundas
www.dundascactusfestival.ca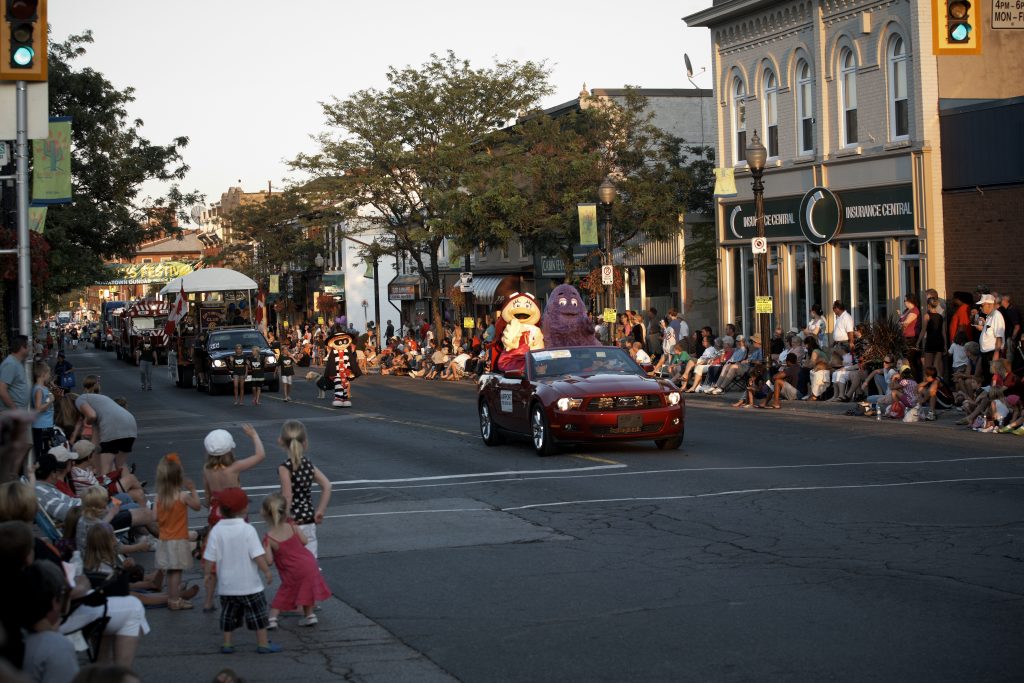 This family fun street festival runs for three  days and includes four entertainment stages, event zones and over 100 street vendors. Musical Entertainment, Cactus Kids Fun Zone, baby contest, arts, and parade!
Awarded "Top 100 Festival" by Festivals & Events Ontario!
---
8. A Mid-Summer's Dream
August 18, 2018
Gage Park Hamilton
http://www.midsummersdream.ca/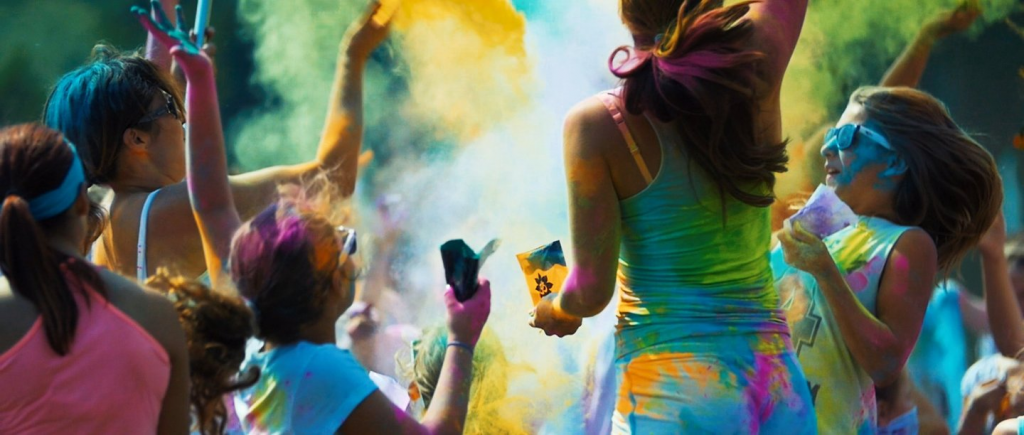 Canada's Largest FREE Entrance Colour Festival is back at Hamilton's Gage Park for Chapter 7 on August 18th!
---
9. Winona Peach Festival 2018
August 24-26, 2018
Winona Park, Stoney Creek
www.winonapeach.com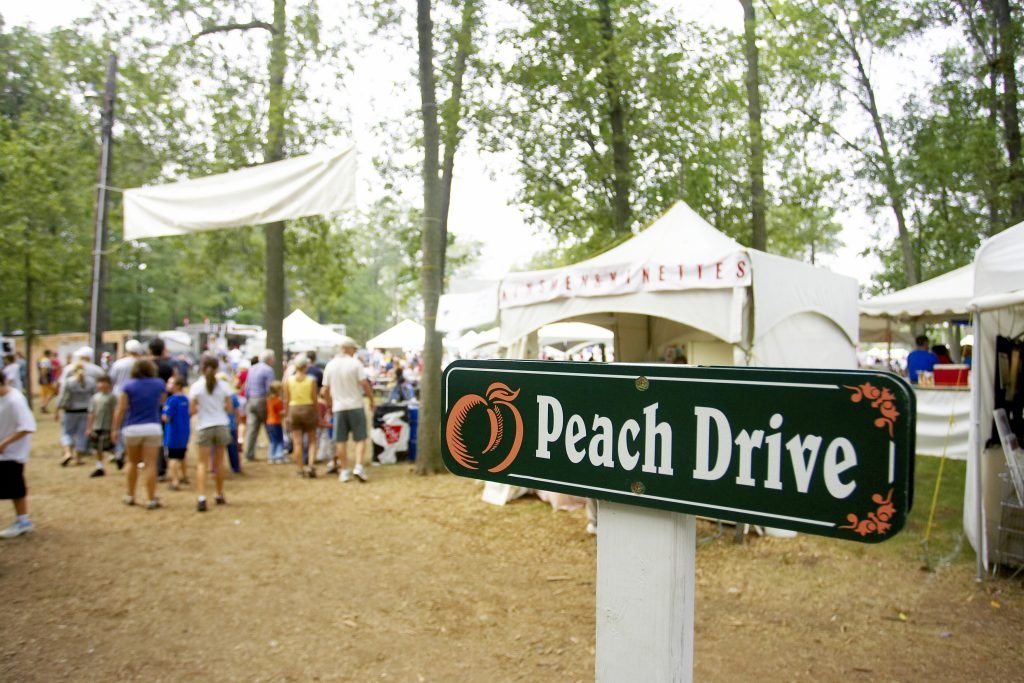 Midway rides & games, Arts & Crafts, "Peach of a Car Show", Commercial Exhibits, free entertainment stage with children's programs, huge food court with crepes, cobbler and the famous Peach Sundae (plus gluten free, dairy free options)! Relax with great music in the evenings.
Free HSR shuttle from Eastgate Square (wheelchair accessible). Wheelchair accessible bus runs from general parking at Puddicombe Farms. Handicap, motorcycle & bicycle parking at St. Gabrielle's school.
---
10.Happy 75th Birthday, Haida
August 25-26,  2018
HMCS Haida
658 Catharine Street North, Hamilton
www.pc.gc.ca/en/lhn-nhs/on/haida/activ/calendar-calendrier
On Saturday, kick off the 75th birthday festivities with a Shore Leave party and swing dance under the stars. Break out the jitterbug and lindy hop and relive the dance hall days of the 1940s. Licensed event. Tickets $14.60. Purchase in advance by calling (905) 526-6742.
On Sunday join us in celebrating H.M.C.S. Haida's milestone birthday with a weekend packed with fun-filled activities for the family! Mingle with costumed interpreters dressed in the 'rig of the day' and hear about life on-board Haida. Don't miss the noon day gun firing, followed by cake and refreshments, as well as special guided tours, anchor tattoos, photo challenges and a visit from Parka!
---
For a full list of all events happening in Hamilton in August visit our event calendar.