Here are some of the top events happening in Hamilton in March 2019. For a list of all events happening in Hamilton in March visit our event calendar.
1. Maple Syrup Festival
March 3, 10, 13, 14, 17, 24, 31
Westfield Heritage Village
Get an early taste of spring at Hamilton's outdoor living history museum. Discover how maple-syrup is made from tree to table, purchase a hearty pancake breakfast, and explore more than 30 historic buildings staffed by authentically costumed interpreters.
The Maple Syrup Festival at Westfield runs Sundays in March as well as Wednesday and Thursday, March 13th-14th for March Break
2. HPO's Intimate & Immersive: Escape to Paradise
March 6
FirstOntario Concert Hall
Hamilton Philharmonic Orchestra musicians perform an evocative program that combines visual and multimedia arts. In this unconventional format, concert-goers are seated around the orchestra just a few feet from the musicians. The audience can switch seats between pieces to hear each work from a new perspective, as well as speak with the musicians and Music Director Gemma New.
3. Jeremy Hotz
March 7
FirstOntario Concert Hall
Canadian actor and stand-up comedian, Jeremy Hotz, brings his Dangerously Handsome tour to Hamilton with hilarious results. The award-winning comic has appeared on The Late Show and The Tonight Show and has written and performed on The Jon Stewart Show.
4. RBG After Dark: Spiders Alive
March 7
Royal Botanical Gardens
Tequila. Tacos. Tarantulas. The Spiders Alive exhibit at Canada's largest botanical garden is transformed into a nighttime experience with pub trivia, great food and cocktails available for purchase, special guests, and an assortment of fascinating, eight-legged creatures. (for those visiting with family, be sure to check out the Spiders Alive eight-legged exhibit on daily until April 14).
5. Potted Potter
March 9-10
The Studio
Potted Potter is a parody that condenses all seven Harry Potter books (and a real-life game of Quidditch) into 70 hilarious minutes. This worldwide show now has refreshed set design, updated illusions, and more!
6. Capture the Moment at Dundurn National Historic Site
March 9-15
Dundurn Castle and Hamilton Military Museum
Children are invited to make their own costumes, dress up and take pictures in front of recreated backdrops of Dundurn Castle. On your guided tour of the historic home, costumed staff will invite you into some of Sir Allan Mac Nab's rooms for a photo op. At the Hamilton Military Museum dress up like an 1812 soldier and have your picture taken in front of British encampment or "camp" out in the hands-on discovery gallery.
7. March Break Madness: The Magical World of Wizarding
March 9 – 17
Hamilton Children's Museum
Get your wands ready as the Children's Museum transforms into a magical school of wizardry! Visitors will learn all about Charms, Potions, Divination and even how to take care of Magical Creatures. Don't forget to dress up as your favourite witch or wizard!
8. March Break: Unplugged
March 11 – 17
Hamilton Museum of Steam & Technology
Take a screen break with some low-tech games and activities – including a giant chess board, train puzzles, and matching games. Try your hand at origami, build a house of cards, and make your own puzzle to take home. Free drop-in activity centre. Regular admission rates apply for museum tours.
9. 125th Around the Bay Road Race
March 28 – 31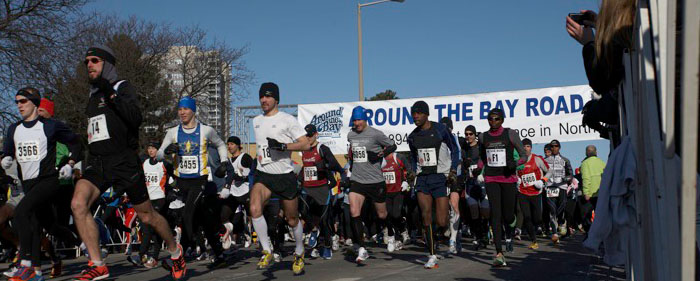 The oldest running road race in North American (started three years before the Boston Marathon) celebrates its 125th anniversary this year with tons of special programming. Become part of an inspiring tradition alongside worldwide marathon winners and Olympic gold medalists, by running this challenging course around Hamilton's natural harbour.
tourismhamilton.com/hamilton-welcomes-historic-bay-road-race
10. Above the Fold: New Expressions in Origami
On until May 26
Art Gallery of Hamilton
Above the Fold presents the work of nine renowned artists from four different continents. The artists have been pushing the boundaries of origami to elevate what was once considered a children's craft into a sophisticated global art form that includes sculpture and large-scale installations.
---
For a full list of all events happening in Hamilton in March visit our event calendar.