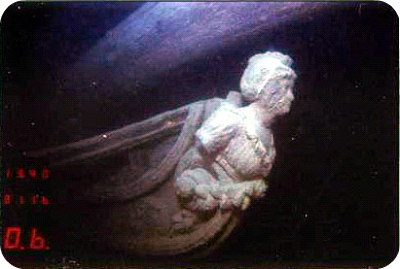 The Hamilton & Scourge were initially named the Diana and the Lord Nelson respectively, before the War of 1812. They were not large specialized war vessels; instead, they were simple merchant ships that were pressed into service for the American Navy just prior to the War of 1812. Both vessels foundered in Lake Ontario during a sudden squall just after midnight on August 8, 1813. Today, these vessels rest under 300 feet of water.
September 21, 2013, was a full day of FREE events to celebrate 200 years of peace and remember the 53 American sailors who lost their lives during the sinking of the United States Navy schooners Hamilton and Scourge, in August of 1813. On the grounds of Dundurn National Historic Site the event featured the debut of On-the-Water, a film made during the recent commemoration ceremony on September 4, on the flight deck of the Canadian Coast Guard Ship Griffon over the site of the sunken ships. Throughout the day there was music, indoor and outdoor children's activities such as military drills and dress-up. Dundurn Castle and the Hamilton Military Museum also be offered free admission.
Featured performances: Bach Elgar male chorus directed by Alexander Cann; Hamilton Aerial Group, featuring Lori Lemare; Mark McNeil and Company; Crown Forces 1812 Fife and Drum Corps; Ian Bell & Friends; Hamilton premiere of A Desert Between Us and Them: Raiders, Traitors and Refugees; Studio Babette puppeteers.
On Wednesday September 4, the City of Hamilton and its honoured guests boarded the Canadian Coast Guard Ship Griffon and cruised to the site of the tragic sinking of the armed schooners Hamilton & Scourge. A commemorative ceremony honouring the 53 sailors who gave their lives for their country on August 8, 1813 took place. The ceremony featured representation from the United States Navy and Royal Canadian Navy in recognition of the largest loss of life for the United States Navy on Lake Ontario during the war and official peace between our nations over the last two hundred years. The ceremony was the centrepiece of a film entitled On-the-Water. The public premier of the film is at Dundurn National Historic Site on September 21, 2013.
For more details, visit www.hamilton-scourge.hamilton.ca.
For a complete list of Hamilton's War of 1812 Bicentennial events, click here.