Hamilton is experiencing an incredible period of growth. The recent revitalization of the Lister (a building my Tourism and Culture colleagues and I are lucky enough to call our office), has sparked significant increase in development interest downtown, resulting in projects that continue to shape Hamilton's urban landscape.
Similarly, Hamilton in mid-19th century was abundant with building and investment, as this was when many foundations of the city centre were laid.
Origins of the "Lister Block"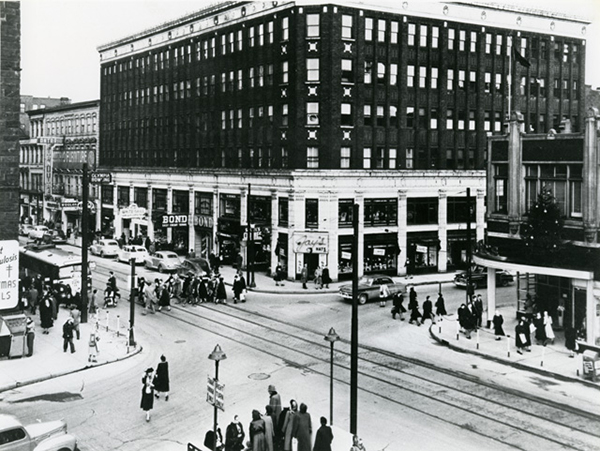 Photos courtesy of Local History & Archives, Hamilton Public Library  
In 1852 Joseph Lister, a prominent merchant and philanthropist, sponsored the construction of a four-storey commercial block at the northeast corner of James and King William Streets, a central location near the outdoor Haymarket (now Jackson Square), the Federal post office (built 1856) and eventually in 1888, Hamilton's first City Hall. Several retail outfits under one roof was a novel concept then, as trade was historically held in individual shops, market stalls or private homes. The Lister Chambers became one of the first indoor shopping centres in Canada and was the first of a collection of buildings that Mr. Lister built along James Street north of King, establishing a pivotal contribution to Hamilton's growing urban centre.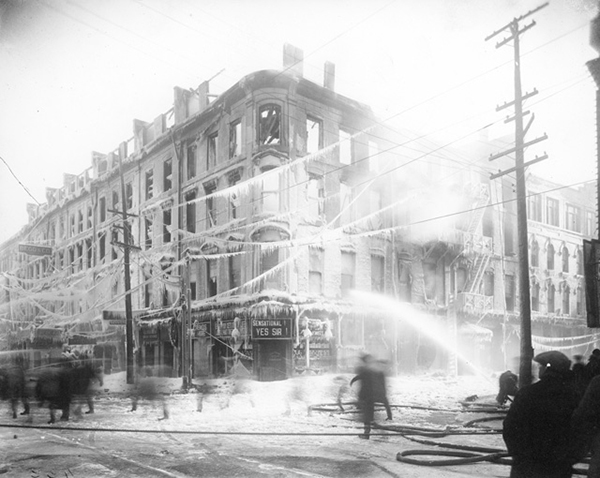 Photo courtesy of Local History & Archives, Hamilton Public Library
The Lister Chambers was engulfed by fire in 1923 and the charred remains were ordered demolished. Joseph Lister's son commissioned noted industrial architect Bernard Prack to design a new building, six-storeys high of a fireproof reinforced concrete frame. Piggott Construction Company set to work on the new Lister Block, sparing no expense to achieve an elegant 1920s take on the Classical Renaissance style. Dark brown rug brick and decorative copper spandrels were contrasted with an iconic cresting of ivory terracotta block adorning the elaborate cornice and first two stories. Interior corridor floors were laid of marble and terrazzo and fitted out with fumed English oak storefronts inside and out. Elegant plaster reliefs lit through golden Art Glass skylights were created to fill the ground floor passageway with sophisticated ambiance. This investment in material and high craftsmanship was intended to ensure the new Lister Block live on as a place of prosperity and importance in the centre of Hamilton.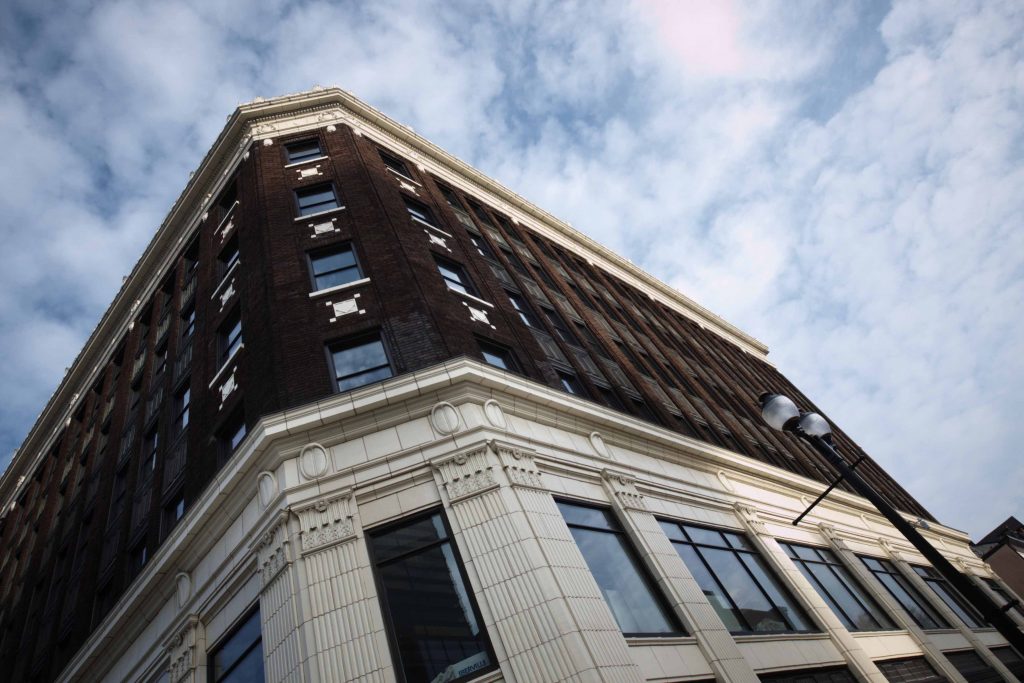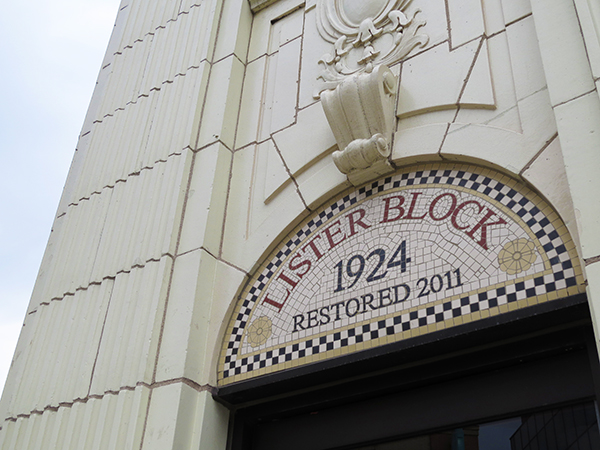 Eighty years later, the scene at James & King William Streets was very different than either Joseph Lister could have imagined. The Block thrived through the 1970s, but by the early 2000's the Lister was reduced to a badly neglected shell of a structure. Suburban sprawl had taken its toll on the downtown economy and left the core in decline. The Lister sat neglected and unkempt for almost twenty years before the efforts of civic and heritage activists and public officials came to fruition. LIUNA and Hi-Rise Development partnered with renowned heritage architect Julian Smith and other local and provincial services, bringing the Block back to its former grace. Over seven years, the exterior and first two arcade stories were carefully restored, while the third through sixth floors were rebuilt with contemporary interiors and amenities for a new generation of tenants.
Today the Lister Building serves as a nucleus of public service and community engagement, as well as a beacon of urban revitalization. In 2012, the building was purchased by the City of Hamilton and became home to several municipal branches, including our own Tourism & Culture Division. The beautifully restored ground floor arcade now features the Tourism Hamilton Visitor Centre, an information hub and public space dedicated to showcasing the best this city has to offer.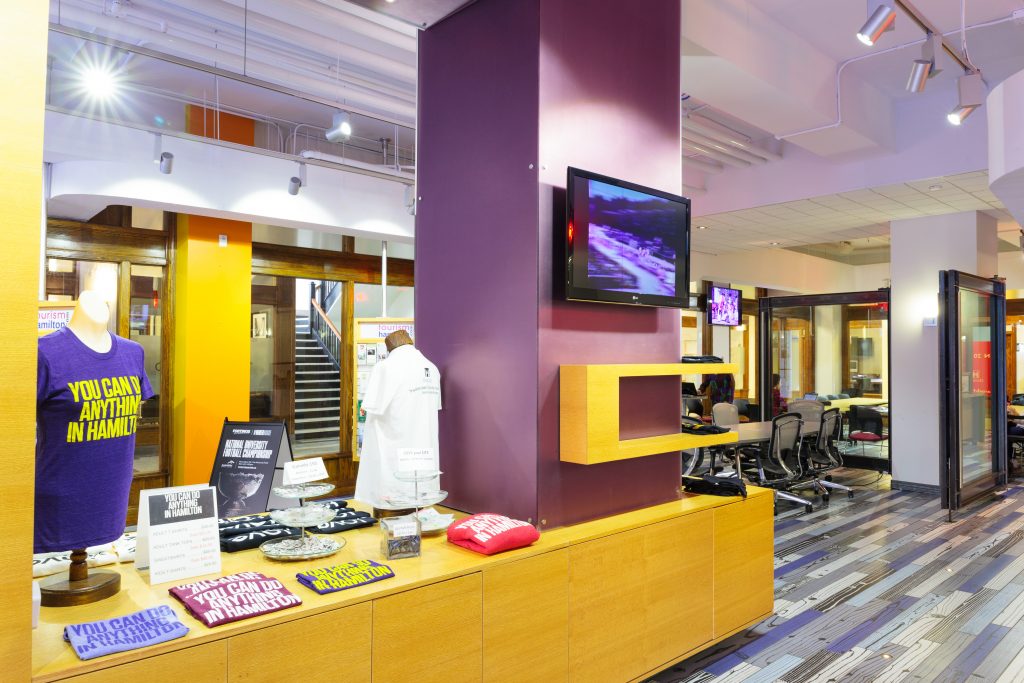 Tourism Hamilton Visitor Centre on ground floor of the Lister Building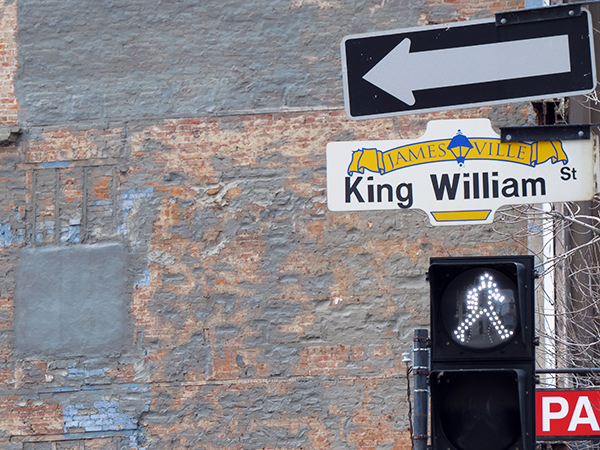 The increase in activity at this busy public office block has reinvigorated daytime downtown bustle, infusing the streets with more business opportunity – an effect which has reverberated throughout the historic city core. As we experience a cultural shift towards urban lifestyle abundant with arts, culture and heritage, the King William streetscape has flourished. Having long been prominent to Hamilton's illustrious music scene, number of coffeeshops and restaurants along the street has grown extensively transforming the strip into a culinary destination. And developments such as the Empire Times and Templar Flats are providing diverse opportunities in retail and rental space, allowing for growth of enterprise. Nearby, the Residences at the Royal Connaught and the newly announced Artizen Lofts are providing new residential opportunities in adapted historic buildings.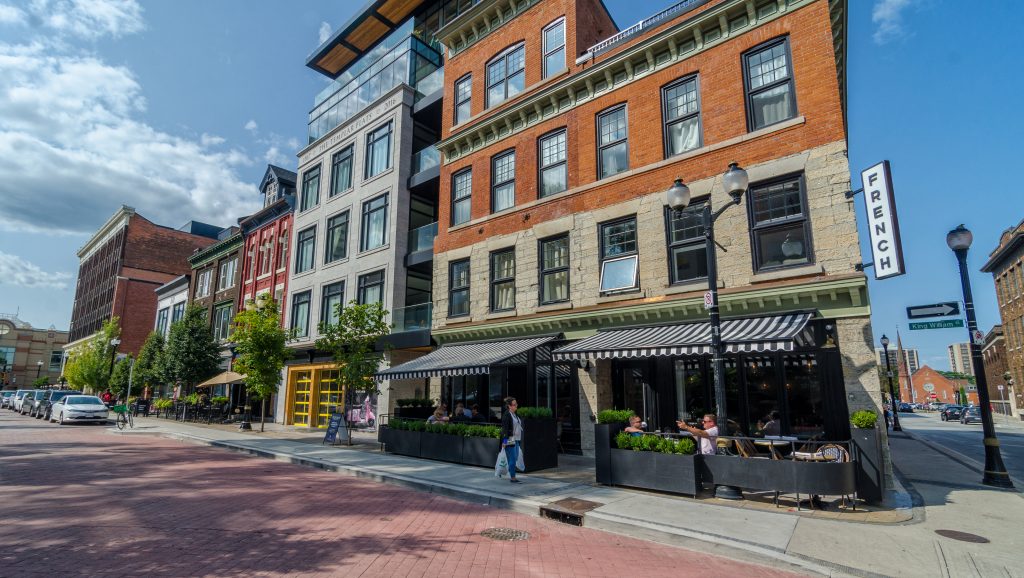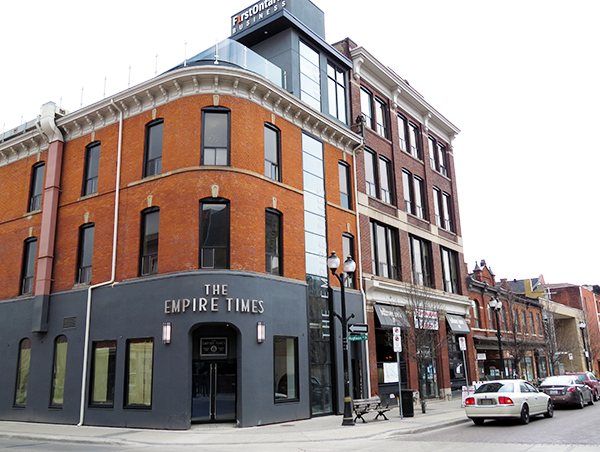 This latest reincarnation of the Lister Building has affirmed that an iconic building, built of quality material and high craftsmanship, can stand testament to the spirit of a place and serve as a catalyst for widespread urban regeneration. Investing our support and encouragement into the thoughtful revitalization of places like this can not only impact whole neighbourhoods for the better, but also leave us with a significant landmark that tells the story of this city's past, present and future.
---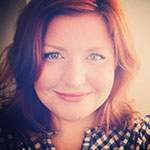 Ashleigh Bell is a designer and heritage project coordinator at the City of Hamilton's Tourism & Culture Division. She is an alumnus and faculty associate of Willowbank School for Restoration Arts and has led heritage education seminars for the Hamilton-Burlington Society of Architects. Ashleigh lives and works on James Street North in downtown Hamilton. Follow her on Twitter @AshleighMBell and Instagram @ashleighmbell.
Her blog Heritage Hotspots invites readers to discover the city's incredible heritage landscape that makes Hamilton unique in the region and the many new heritage projects creating vibrant places to live, work and play.