I've been taking bites out of Hamilton ever since 1962, the year I was born. Food was central in our family. With any outing, what we were going to eat seemed more important than what we were actually going to do.
A drive anywhere in the east-end meant we absolutely had to go to Stoney Creek Dairy for ice cream. It's gone now, but I know for a fact that many households still have one of their vintage glass sundae dishes or a serving tray in their cupboards. The ice cream was so good you felt compelled to claim a souvenir.
What restaurants and foods represent Hamilton now – ones that have withstood the test of time? That's the question I've pondered. After careful deliberation and some tasty research, I've come up with a list.
I don't claim to have eaten it all, but I truly want to! Send me a Tweet via @Msponagle or @TourismHamilton to share your picks for classic Hamilton bites.
My top 6 favourite classic Hamilton bites:
Roma has been around since 1952, thanks to its deliciously simple slab pizza. It's an anomaly for sure. No thick layer of cheese and very few toppings, if any. Just impossibly light dough and sauce bursting with ripe tomato flavour. Fifty years ago, an employee thought it would be a good idea to squeeze fresh tomatoes over handmade pizza dough and the slab pizza was born. Now, more than 2,500 pizzas are sold each week in Hamilton and area, despite pleas from customers in places like Texas to ship it. Get it while it's hot. Truly a Hamilton original!
My birthday always meant that I could pick a restaurant for dinner. Often, it was the Black Forest Inn because I loved its steering wheel-sized weiner schnitzel. As a kid, I couldn't eat it all. I still can't. This landmark restaurant opened in 1967 to focus on German and Austrian cuisine. The décor hasn't changed much and neither has the schnitzel – crispy, moist, deliciousness.
3. Hutch's French fries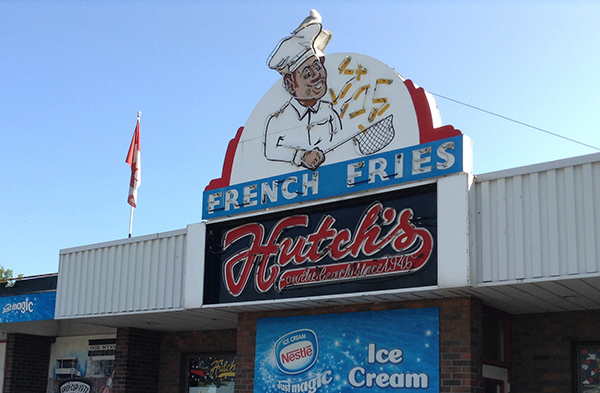 Sunday drives often headed in the direction of Hutch's, an icon on the Beach Strip since 1946. At this vintage diner, my parents would order up a bunch of hot dogs, burgers and a massive pile of fries to eat outside for a view of the lake. Seagulls stalked us and occasionally, they got a sympathy fry. The rest we ate happily.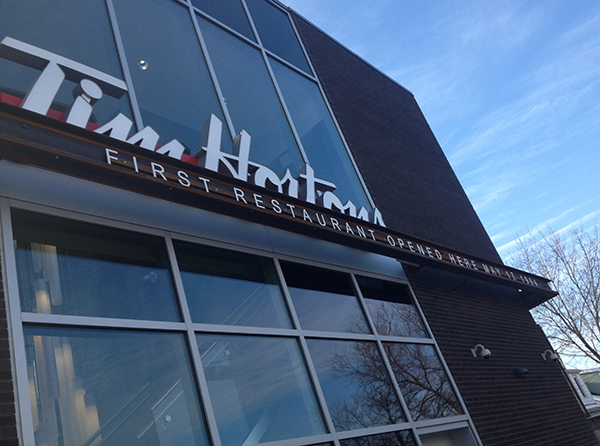 Lest we forget, Tim Hortons started in Hamilton on Ottawa Street in 1964. Long before there were donuts with sprinkles, Timbits and Boston creams, the bins were filled with only two types of donuts ¬– Dutchies and apple fritters. I always chose the fritters since I could pretend they were healthy because they had fruit. Recently, at this original location, a small museum has opened on the second floor, featuring old uniforms and memorabilia through the decades.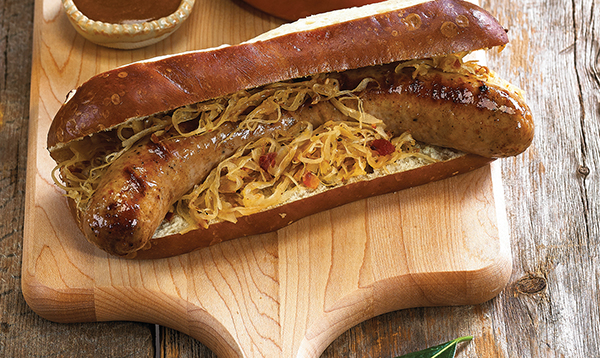 While my mom would order slices of lunchmeat for the week at the meat counter, my brother and I would head to the cafeteria-style bistro to order a sausage on a bun. I could never pronounce the names of the sausages right (and still can't), but it didn't matter. Whatever they were called, they kept us happy until it was time to leave. Denninger's has been serving up European meat and foods of the world to Hamiltonians since 1953. It has now blossomed to six locations – happy bellies now from Hamilton to Oakville.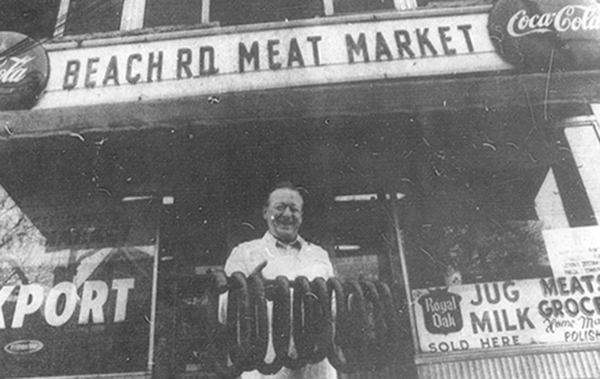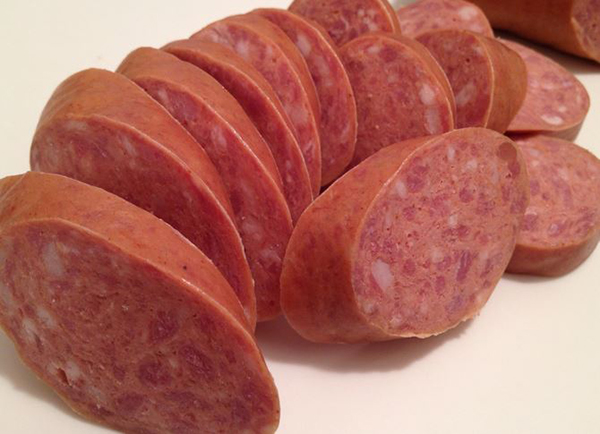 What's not to love? Garlicky, salty, smoky and a harmonious balance between fat and lean pork, a bite of Beach Road kielbasa is like having a party in your mouth. My dad used to bring it home from the original location on Beach Road (naturally), next to Dofasco where he worked. When he opened the back door, we could tell immediately that it was kielbasa day just from the garlic-scented wafts swirling into the house. Ted Kwiakowski started Beach Road Meat Market in 1967. His sausage earned fans quickly and they would line up out the door waiting to buy it fresh out of the smoker. Even Pope John Paul II dropped by for a nibble in 1985. The shop has since moved to Locke Street South, but its famous sausage still tastes the same and is carried at outlets all over southern Ontario.
---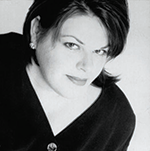 Michele Sponagle is a prolific journalist born and raised in Hamilton. Her work has appeared in top media outlets across Canada. Follow her on Facebook, Twitter and Instagram. Michele's blog takes a fresh look at some Hamilton classics, from iconic eateries to the quirky stories behind its most beloved and well-known attractions.