Categories: Arts & Culture, Downtown Hamilton, Events, Family Fun, Food/Drink, Free, Galleries, Market, Music, Restaurants, Self-guided, Shopping, Tours, Various
July 14, 2023
5:00 pm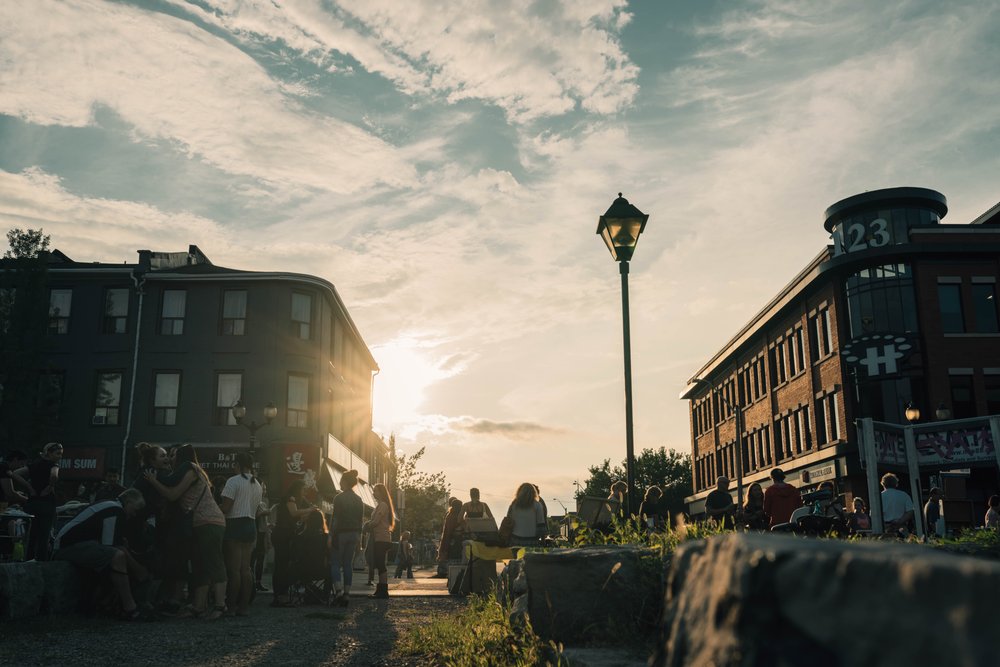 Come explore Art Crawl, where you'll be met with the friendly welcome of a block party and the excitement of a street festival where you never know what you might stumble across. The best way to experience Art Crawl is to set off on foot and bring along a few friends.
On the second Friday of every month, Art Crawl transforms James Street North into a celebration of art, music, and food.
Studios, galleries, shops, and restaurants keep their doors open late to welcome visitors who fill the sidewalks.
This summer, a portion of James Street will be closed during Art Crawl between Cannon and Murray Streets for pedestrian traffic only, so you can enjoy more of the art, performers, and vendors, right on the street.
While You're Here
You may also be interested in...
May 28, 2023

Get your peanuts and cracker jacks ready for the game day action.

Westdale Theatre

June 4, 2023

Calling all Coronation Street fans!

Theatre Aquarius, Dofasco Centre for the Arts

June 22, 2023

Come celebrate the queen of country music.
}