Categories: Downtown Hamilton, Events, Indie, Music
March 18, 2023 to March 20, 2023
7:00 pm to 11:59 pm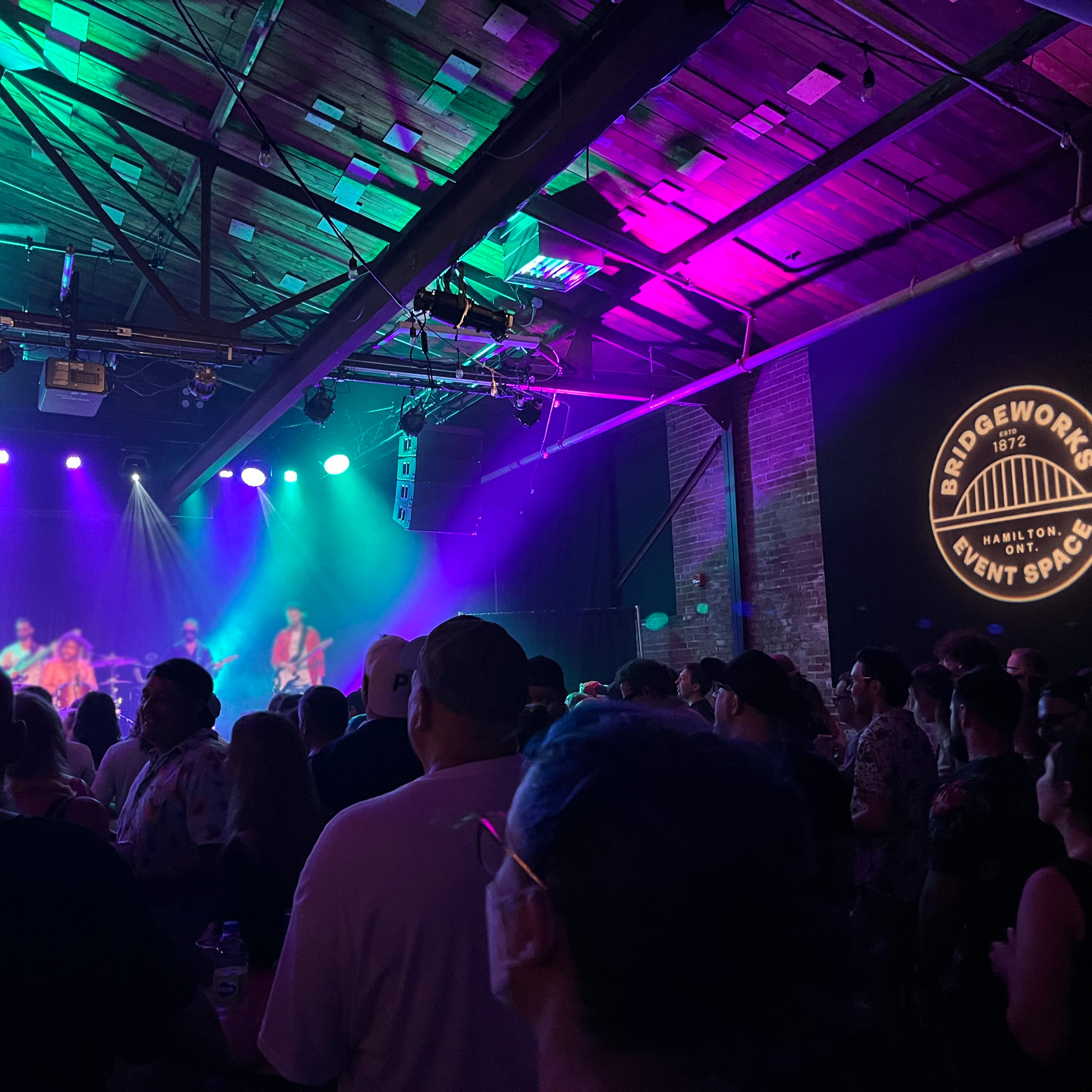 Iconic Canadian indie-rock band, Broken Social Scene, takes to the stage for what is sure to be an unforgettable performance at Bridgeworks this winter.
If you're a fan of Broken Social Scene you'll know that every concert is a unique experience depending on who drops by to play that night. With a repertoire including guitars, horns, drums, violins, and experimental sounds, it's always a full, exciting, and entertaining night when this music collective comes together. But who exactly is going to show up in Hamilton? You'll have to get your tickets and wait for the show to find out.
For ticket information, visit the Bridgeworks website.
You may also be interested in...
February 19, 2023

The Bulldogs face-off against the Kingston Frontenacs.

February 17, 2023 to February 19, 2023

Cheers to local craft beer and cider.

January 29, 2023

Sip your way through Hamilton's best breweries.
}