Categories: Christmas, Downtown Hamilton, Events, Family Fun, Free, Holiday, Market, Music, Outdoor Adventure, Parks, Shopping, Unspecified
December 6, 2019 to December 8, 2019
5:00 pm to 7:00 pm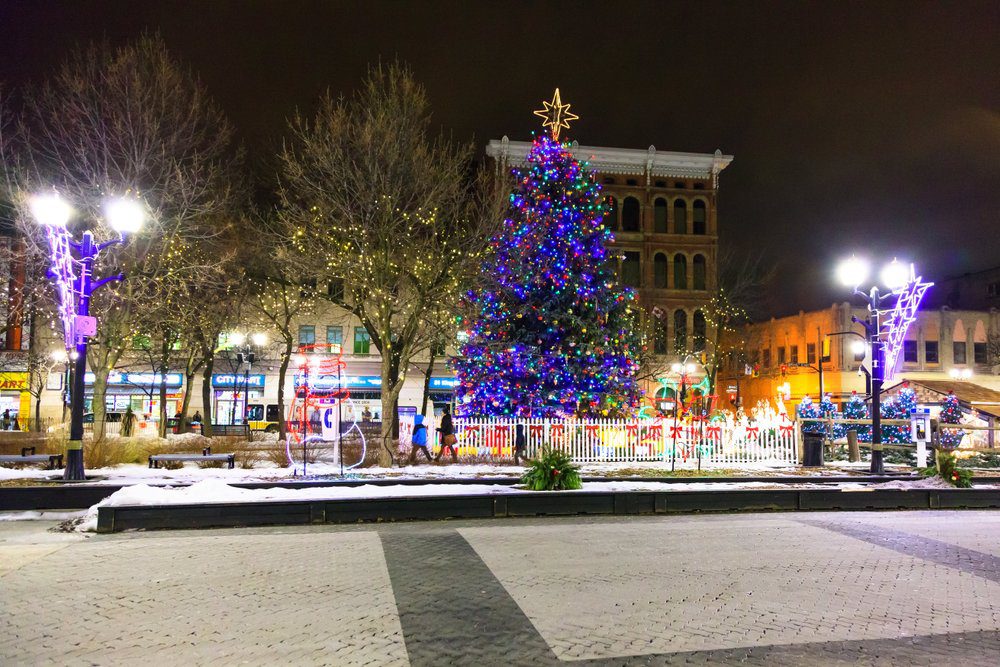 Join us as we light up the downtown with the Christmas Tree of Hope and festive lighting in Gore Park at 6:30 pm. The Christmas Tree of Hope Lighting and Concert launches Christmas activities throughout Hamilton including live music by Big Rude Jake, Santa Selfies and free maple taffy.
Explore the open air Christmas Market
Friday, December 6 from 6pm to 11pm
Saturday, December 7 from 11am to 11pm
Sunday, December 8 from 12 noon to 5 pm
In partnership with Redchurch Café and Toast Wine Bar, this market featuring local vendors is a great opportunity to do some holiday shopping while grabbing a festive drink or snack. Presented by The City of Hamilton and the Downtown Hamilton BIA in partnership With CHML/Y108/Energy 95.3 Radio.

City of Hamilton - Partnered Event
You may also be interested in...
Royal Botanical Gardens

December 10, 2019

Experience the beauty of Hendrie Park on the RBG Express.

Royal Botanical Gardens

December 7, 2019 to December 8, 2019

Full steam ahead for the RBG's Escarpment Train Exhibit.

November 30, 2019

The Nick Fraser Trio creates an intense journey into the unknown.