Categories: Downtown Hamilton, Events, Family Fun
July 16, 2022 to July 17, 2022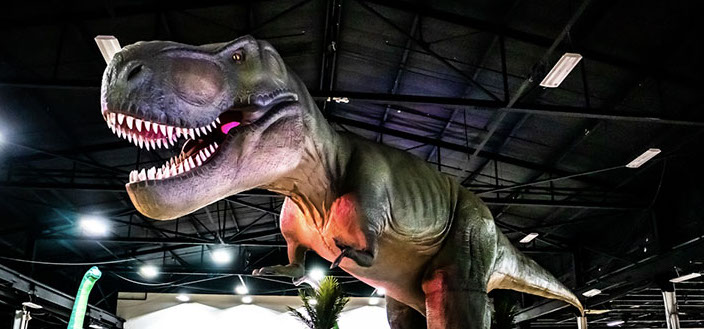 Take the kiddos through this walk-through experience at the Hamilton Convention Centre in downtown Hamilton and get up close to life-like dinosaurs and dragons - some standing over 28 feet tall and spanning over 60 feet long! You won't believe the details that make them look alive! Think moving heads, blinking eyes, opening mouths and even breathing movements. Plus, kids can enjoy story time, a craft station, rides and more.

You may also be interested in...
June 16, 2022 to July 16, 2022

Hear music in unique settings throughout Hamilton.

July 8, 2022

Experience Hamilton's friendly art scene at this monthly event.

Hamilton Museum of Steam & Technology

July 24, 2022

Bring the family to the Hamilton Museum of Steam & Technology!
}