Categories: Christmas, Events, Family Fun, Flamborough & Waterdown, Holiday
December 14, 2019 to December 15, 2019
10:30 am to 4:00 pm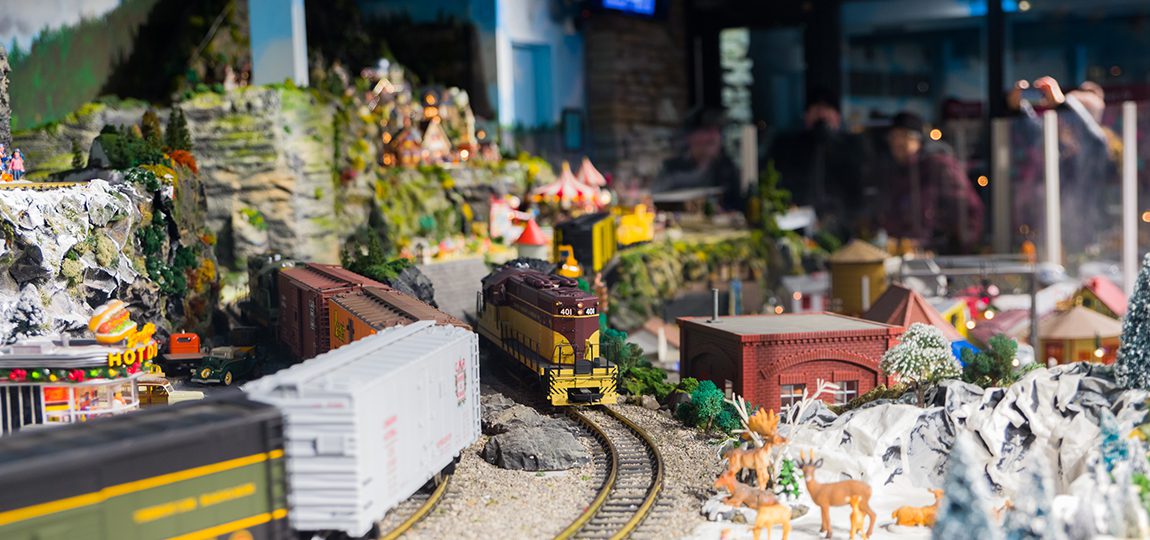 All aboard the RBG's newest "G scale" model train experience! The Escarpment Train exhibit takes you on a journey through four seasons of whimsical Canadian landscapes while telling the story of how railroads shaped our history. The intricate and detailed exhibit illustrates three eras of locomotion history including the steam engines of the late 1800s, the streamliners of the 1930s and the powerful modern diesels of the 1960s up to present day.

You may also be interested in...
Royal Botanical Gardens

December 13, 2019 to December 15, 2019

Unique holiday evening experience to capture those perfect holiday memories!

Dundurn National Historic Site

November 23, 2019 to December 29, 2019

Witness a festive mid-19th century Christmas at Dundurn Castle.

December 6, 2019 to December 23, 2019

Get the best view of downtown on Gore Park's Ferris Wheel.