Categories: Christmas, Downtown Hamilton, Events, Family Fun, Free, Holiday, Music, Outdoor Adventure, Parks, Unspecified
December 6, 2019 to December 23, 2019
12:00 pm to 8:00 pm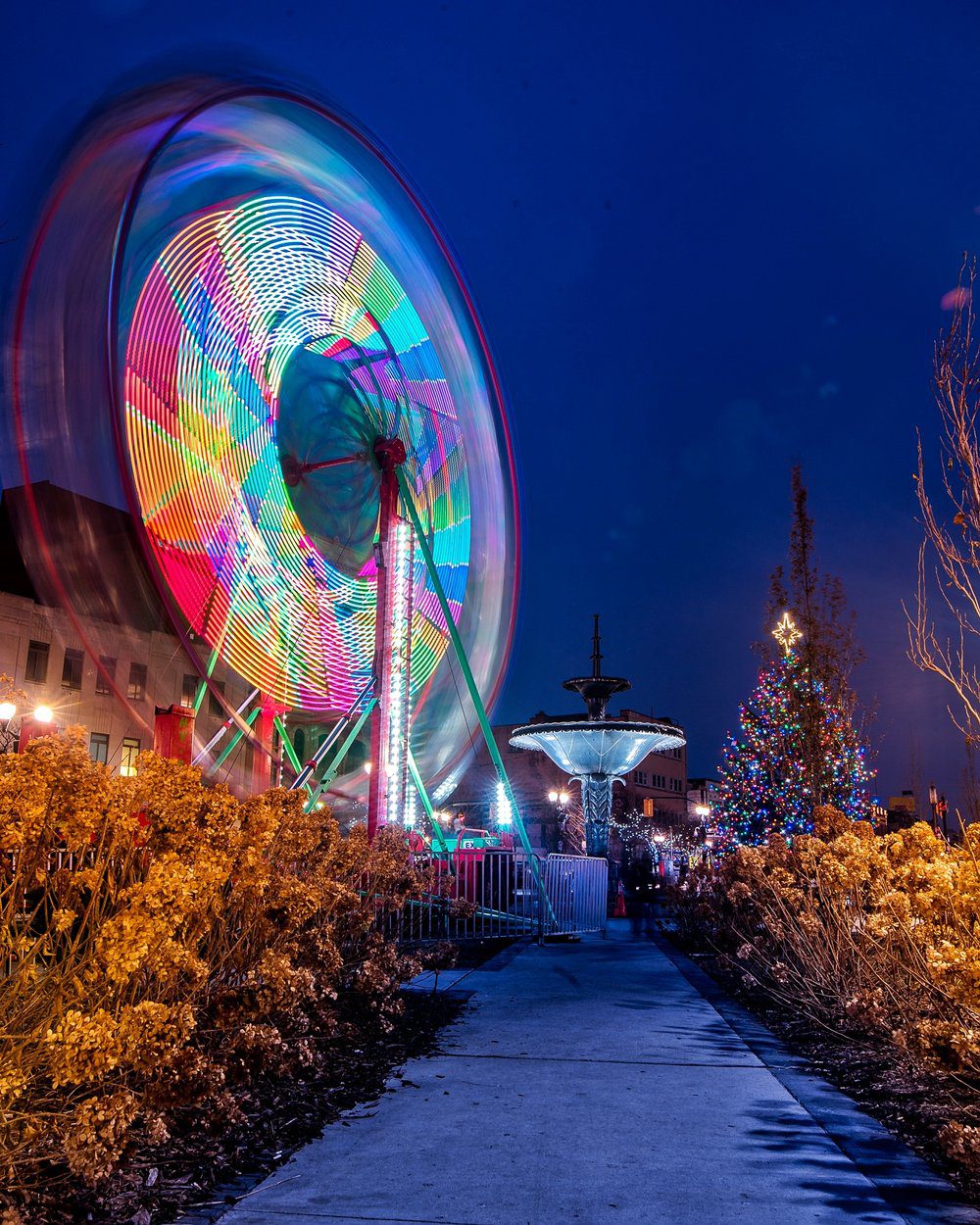 Get the best view of downtown and celebrate the holiday season with Gore Park's free Ferris Wheel! Ferris Wheel rides will be available again this year starting on Friday, December 6 and running every day after until December 23 in downtown's beautiful Gore Park. You won't get a better view of the wonderfully illuminated Christmas Tree of Hope and the rest of the festive Christmas displays in the park.

City of Hamilton - Partnered Event
You may also be interested in...
December 6, 2019 to December 8, 2019

Get festive in Gore Park with live music and the glittering Christmas Tree of Hope.

December 23, 2019

Christmas concert with surprise guests supporting local charities

Royal Botanical Gardens

January 2, 2020 to January 5, 2020

Unique holiday evening experience to capture those perfect holiday memories!