Categories: Arts & Culture, Christmas, Downtown Hamilton, Events, Family Fun, Historic Landmarks & Buildings, Holiday, Museums
November 16, 2019 to January 5, 2020
12:00 pm to 4:00 pm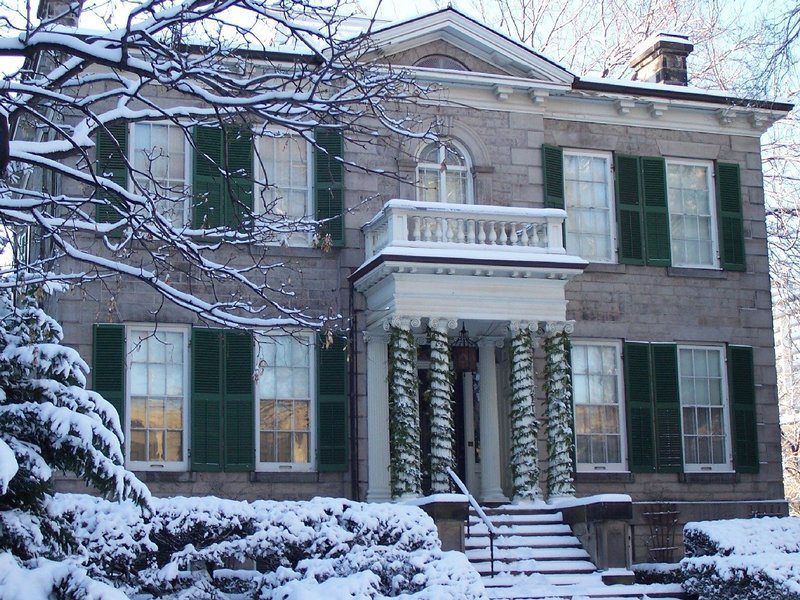 Once a year, the McQuestens look back on the Christmas of their childhood at Whitehern. The family's toys are gathered under a whimsically decorated tree. The table is beautifully set with the China they used for Christmas and New Year's. Cedar roping and satin ribbon complete the picture. Bring the entire family to experience the holidays as the McQuesten's celebrated through the eras, from the 1850s to the 1930s.

Excluding Mondays, Christmas day, Boxing day and New Year's day.

You may also be interested in...
October 31, 2019

Sway to Loreena's eclectic mix of pop, folk and world music at FirstOntario Concert Hall

October 24, 2019 to October 27, 2019

A free walking tour of downtown Hamilton covering it's industrial rise, fall, and exciting rebirth

October 27, 2019

An epic beer & cider tasting with food pairings, plus behind-the-scenes tours.