Summer comes just once a year and you want to make it a great one for your family. How about an affordable and fun-packed weekend in Hamilton? We're a short drive from anywhere in Southern Ontario and full of outdoorsy and urban attractions.
Check out our recommendations in this three-day weekend itinerary, sure to leave the kids (and parents) asking "when can we come back?"
Friday
MORNING: Park & Museum Combo
Check in at one of our many family friendly hotels and head out to Gage Park. This historic park is home to gardens, playgrounds, a greenhouse, a cycling pump track, spray pads and a wading pool. It's also where you'll find Hamilton's cherished Children's Museum. Housed in an updated 1875 farmhouse, the museum encourages young visitors to stretch their imaginations in various hands-on self-directed galleries.
LUNCH: Ottawa Street North Eats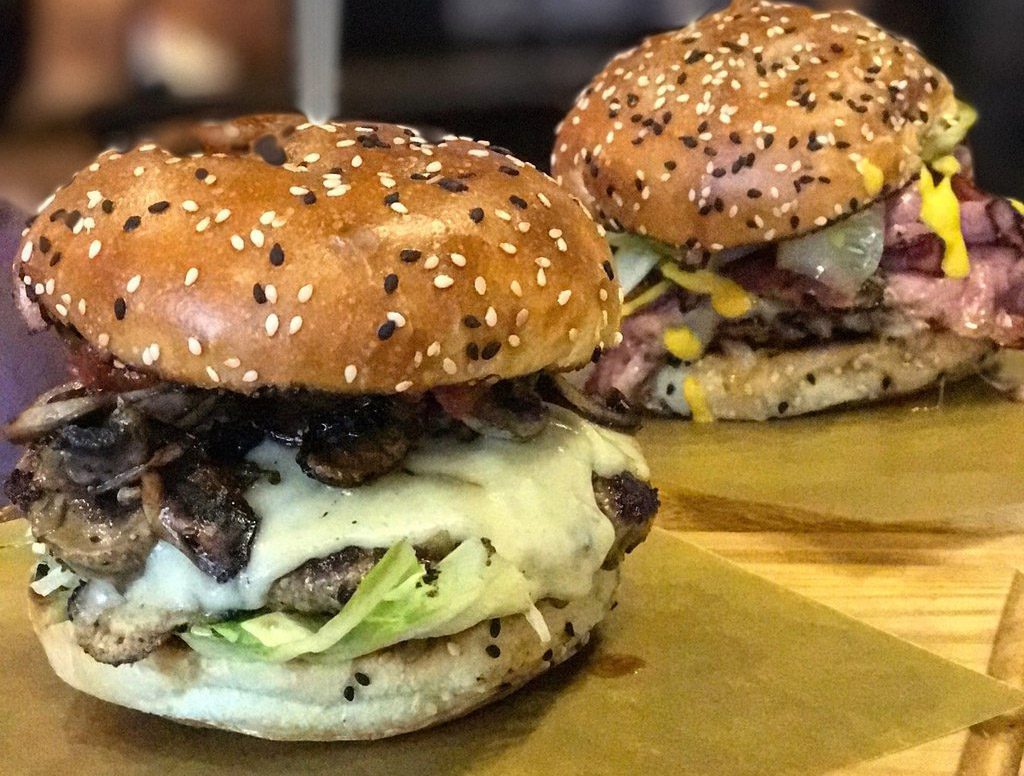 Head over to nearby Hamilton's design district on Ottawa Street for some kid-approved lunch spots including: Hambrgr for epic hamburgers and milkshakes, Boon Burger for plant-based, guilt-free comfort food. For dessert, check out the first ever Tim Horton's location featuring the coffee and donuts you know and love alongside a visitor museum.
AFTERNOON: Waterslides & Adventure
Kiss summer boredom goodbye at Hamilton's Beachfront – packed with summertime fun for all ages. Bring a towel and sunscreen as you hit up the country's largest wavepool at Wild Waterworks, also home to jaw-dropping waterslides or the more low-key Eazy River. Next door Adventure Village provides hours of entertainment with batting cages, rock climbing walls, bumper cars, a bungee trampoline, lager tag, and miniature golf. Phew. Tired yet?
DINNER: Beach Eats

No visit to Hamilton's Beachfront is complete without a walk along the boardwalk and a stop at the classic retro diner Hutch's on the Beach. Since 1946, Hutch's has been serving up its famous milkshakes, fish and chips, hamburgers and hotdogs "with the works". Nearby, enjoy delicious Mediterranean food with great beachside views at Barangas on the Beach.
EVENING: Hands-on Art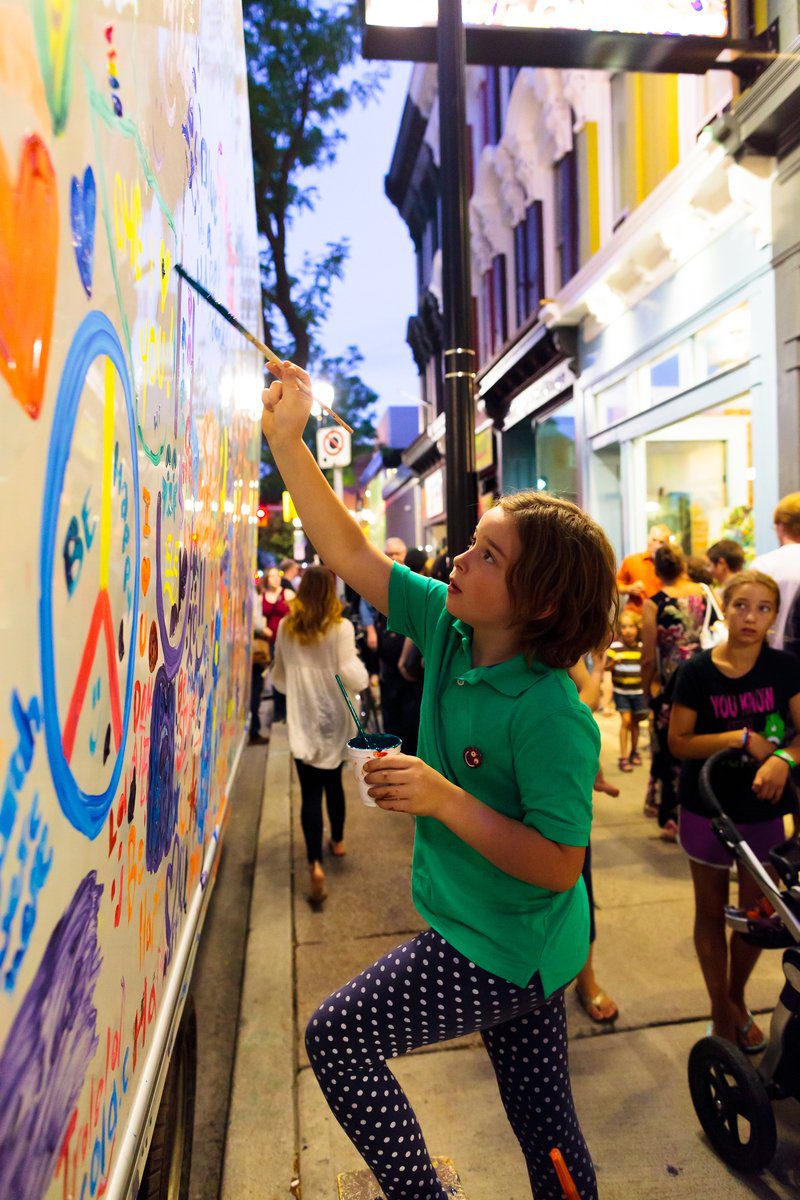 Kids still raring to go? If you happen to be in town on the second Friday of the month – you're in luck. Hamilton's monthly Art Crawl takes over downtown's James Street North and has plenty of great curb-side entertainment for the whole family. The Art Gallery of Hamilton also offers free admission Friday evenings (from 4 to 8 p.m.) with loads of kid-friendly exhibits.
Saturday
BREAKFAST:
Whether you're looking for a simple diner breakfast or something a bit fancier, Hamilton has tons of family friendly breakfast and brunch spots. Just a few brunch favourites include Papa Leo's on Concession Street and The Cannon on Ottawa Street (try their famous waffles!). Check out our brunch guide.
MORNING/AFTERNOON: Lions, Elephants and Giraffes… oh my!

You'll want a full day for a visit to African Lion Safari, one of our most popular – and exotic – tourist attractions. You and the kids will 'go wild' at this expansive drive through reserve that lets you get closer than you ever imagined to some of the world's most exotic animals. The kids will also love cooling off at the waterpark (bring a suit and towel), the hands-on animal shows and the unforgettable daily elephant swims. Discover more about this memorable day trip.
EVENING: Sweet Treat

On your way back to the hotel, treat yourselves to a scoop or two at the adorable Purple Pony in Ancaster. While you're choosing from more than 30 delicious flavours – all sourced from local Ontario Kawartha Dairy – the kids can ride the purple toy ponies outside.
Sunday
MORNING: Down by the Bay
Start off your day at Hamilton's West Harbour full of family friendly attractions.
If it's a hot day, don't miss the Tug Boat playground and splashpad at Pier 4.
LUNCH: James Street North and Waterfront Eats
Hamilton's West Harbour is located at the top of James Street North and is minutes to downtown. So lunch options are plentiful here. Harbour Diner is minutes away and serves up home-style plates great for sharing. Also on James Street North, Charred does up family-style meals with shareable charbroiled chicken plates with great sides. Save room for desert at Chocolat on James: think hand crafted chocolates and chocolate dipped ice-cream cones.
Or stay at the waterfront and grab lunch at William's Fresh Café with a great patio overlooking the water. The rolling green hills of nearby Bayfront Park offer prime picnic areas too.
AFTERNOON: Step Back in Time
Round out your Hamilton adventure at Westfield Heritage Village. Here, costumed interpreters help bring early Canadian culture to life as they lead demonstrations on everything from blacksmithing to bread-making across 35 restored historic buildings. Their annual Ice Cream Festival takes place Aug. 5 and 6. Enjoy Edwardian carnival foods, games and music with hand-cranked real ice cream demos and samples.