Exploring Hamilton fashion – from local designers to beautifully curated boutiques – is a great way to experience the city's exciting design culture, support local business and look great doing it.
Hamilton Fashion Look Book (PDF)
Here's a few of my picks to get you started:
Hamilton Designers
Blackbird Studios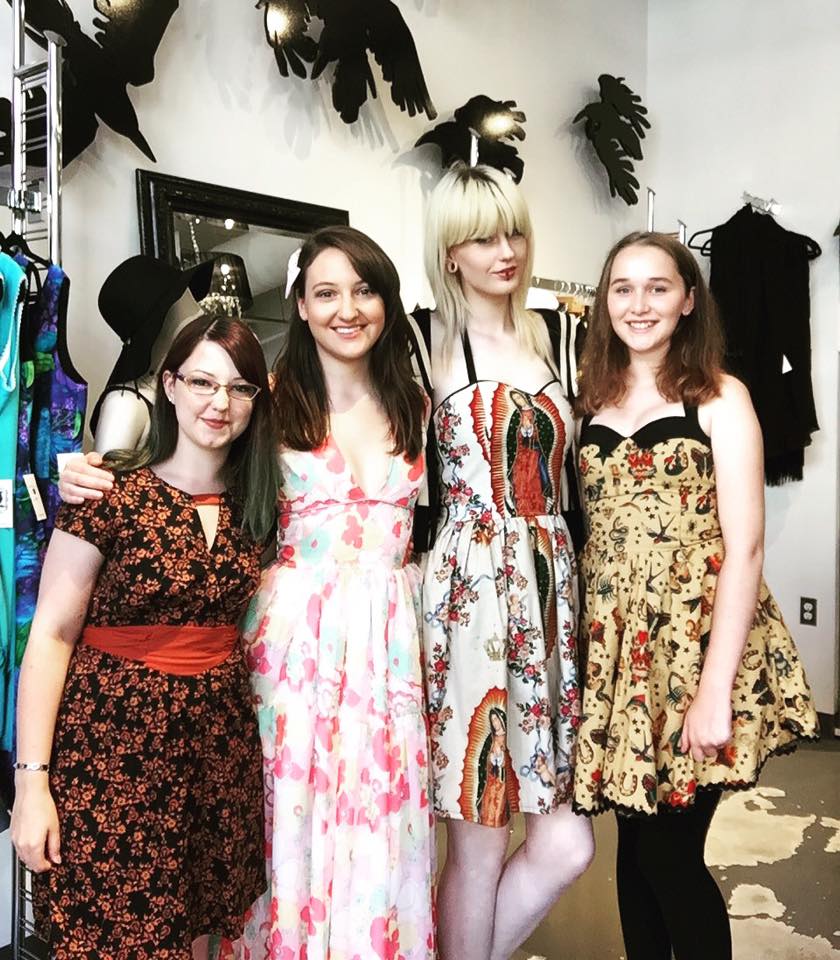 The stunning dresses by Blackbird Studios have become very recognizable in Hamilton. Designer duo Kerry Wade and Lynn Bebee have been a major force in the local fashion scene for over a decade. Just try walking by their storefront on James Street North without stopping to take a peek inside. Inside you'll be treated to racks lined with lush midi-length skirts with fitted bodices, fun animal-printed cocktail dresses, knitted long-sleeve tops, kimonos and more. Many of their fabrics are exclusive to the label, invoking "a dark and romantic flair, and a sense of humour."
DeMontigny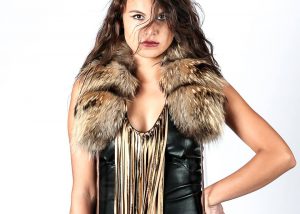 Indigenous Canadian designer Angela DeMontigny opened her store on Hamilton's James Street North a few years ago, but has been selling her original leather and suede fashion for decades while establishing herself as a pioneer in the aboriginal fashion industry. DeMontigny's gorgeous boutique displays evening and specialty wear, accessories, jewellery, handbags, graphic tees, hand-poured soy candles, and contemporary native art.
Coppley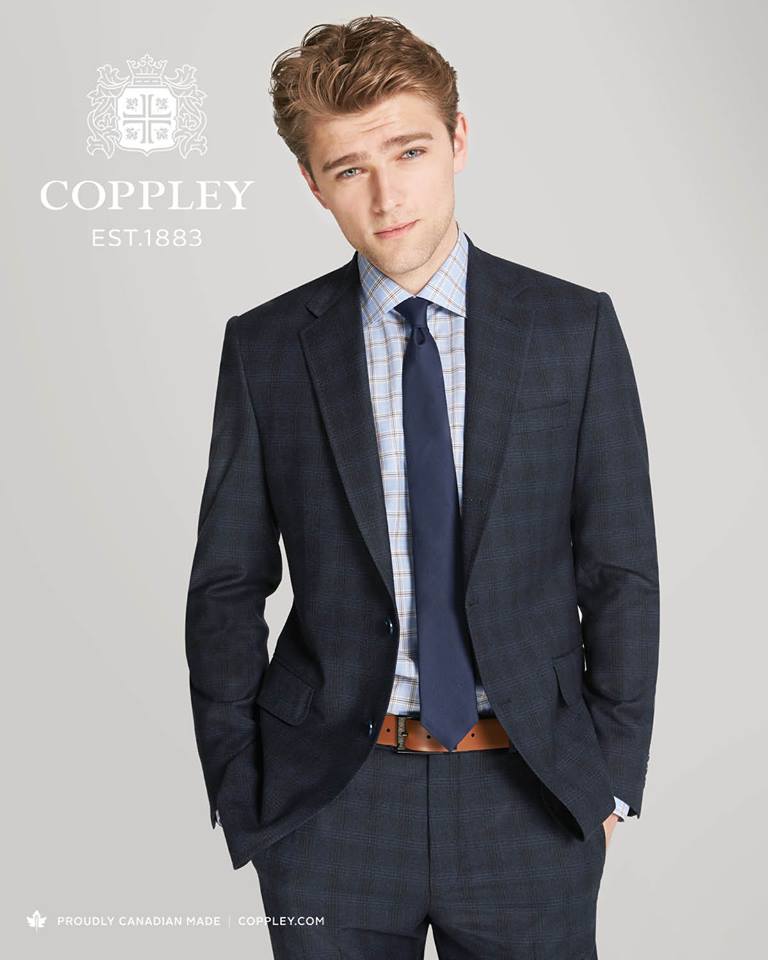 This ones for the gentlemen. Coppley is a Canadian menswear brand dedicated to creating custom high quality tailored garments since 1883. Housed in an iconic pre-confederate stone building in the heart of downtown, the brand spans North America with an impressive amount of locations. Here in Hamilton, you can find their beautifully tailored dapper suits, sports coats, trousers, outerwear, and custom menswear at Charles & Hunt located in the Lister Building and at Gilberts Big & Tall on King Street West.
The Eye of Faith

Paul Heaton and Aaron Duarte are purveyors of vintage fashion and launched their brand The Eye Of Faith in 2011. As their brand evolved they began to create their own handmade items that are a mix of new and vintage fabrics and materials. The fashionable duo can be found at local fashion shows and displays which is where I scored this vintage black and gold number! Their eclectic collection can be found online.
Vespidame
Yolanda Pierces is the creative force behind Vespidame Fashion House. Working as a professional body piercer since 1999, Yolanda took a corset making course in 2006 which launched her into producing her own clothing label – fashioning corsets, clothing, and accessories with her signature pin-up elegance and rock 'n roll edge. The brand can be found at Yolanda's tattoo shop, Cottage 13 (224 King Street West) and Blackbird Studios.
Hamilton Boutiques
Hamilton is also home to a growing number of local shops to visit for a uniquely memorable shopping experience. Featuring Canadian-made products has been a mandate for many, including White Elephant, a staple to James Street North which also has a second location in Westdale. Dakota Mae is another longstanding keystone of the local fashion scene and a proud Hamiltonian, also located in Westdale. Over on Locke Street, garments, beauty products and style tips from Sexton and the City have even appeared on national television. And don't miss long-time fashion destination Milli on Main & Pearl in Hamilton. Milli has been in Hamilton for 50+ years, continues to stay current by curating fashion and products from Canada and around the globe.
For more vintage, look no further than Girl On The Wing (also home to many popular contemporary brands and household items), Vintagesoulgeek (a heavenly selection of clothing and jewellery), Hawk & Sparrow (combining new and vintage), and Thrifty Designer (repurposing vintage items to give them a new life).
The growth of Hamilton's fashion scene also means hosting our own Hamilton Fashion Week! The annual must-see event brings together local fashion designers, models, hair and makeup artists, boutique owners, and photographers together – all working hard to put Hamilton on the map as a fashion hub.  Stay tuned for event details in fall of 2019.
---
Kristin Archer is a lifelong Hamiltonian and the blogger behind the popular blog I Heart Hamilton where she inspires every local to "be a tourist in your own city." She's passionate about discovering her hometown, new experiences and sharing all that Hamilton has to offer. Catch Kristin Fridays at 2 p.m. when she hosts "I Heart Hamilton" on 93.3 CFMU and follow her on Twitter and Instagram. Kristin's #MyHamilton blog offers an insider's look at Hamilton's buzz-worthy arts and culture scene including James Street North staple Art Crawl, great music festivals and venues, outdoor events, theatre, dance and specialty shopping.