It's the week the kids have been looking forward to since Christmas.
If you aren't escaping the cold this March Break, make the most of the holiday with a family-friendly visit to Hamilton.
Here are some of our favourite ways to spend March Break in the city – perfect for both the young and young at heart.
Maple Syrup Festival at Westfield Heritage Village
Everyone loves this iconic Canadian syrupy treat. Head to Westfield Heritage Village for their annual Maple Syrup Festival, every Sunday in March (plus Wednesday, March 13 and Thursday, March 14, special for March Break), to see how maple syrup makes its way from tree to table. Visit historical buildings like a one-room schoolhouse, log home, print shop, inn, and the General Store, and spend some time outdoors among the trails and nature areas at this living museum that brings early Canadian history to life.
The Maple Syrup Festival at Westfield runs Sundays in March as well as Wednesday and Thursday, March 13th-14th for March
---
Royal Botanical Gardens Winter Exhibit: Spiders Alive
Explore the amazing behaviours of 17 species of spiders and other many-legged creatures, with special events and daily programs for all ages. Head to the RBG site for detailed weekday and weekend schedule of activities.
---
Art Gallery of Hamilton – March Break Tea for Kids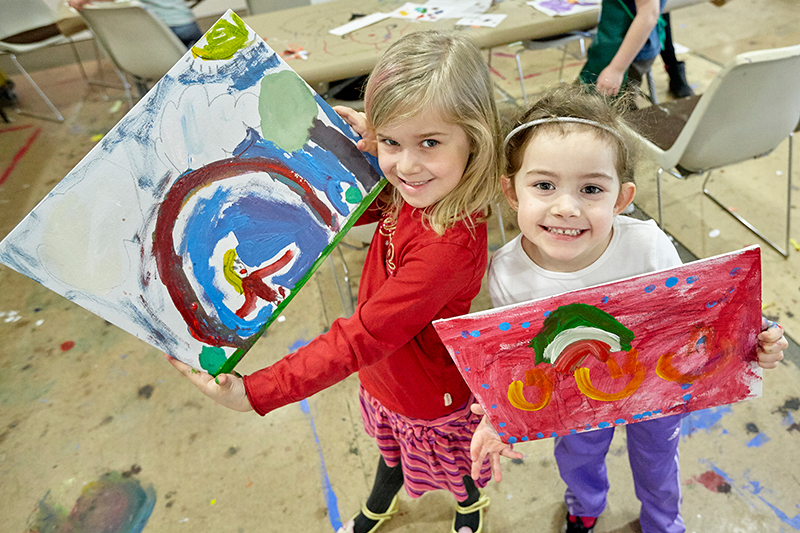 Dig into child-approved sandwiches, desserts and traditional teak items for the whole family at the gallery's Horse and Train Bistro. Then take advantage of  2 for  1 admission to the gallery's Level 1 exhibits. Visit the AGH site for details.
---
Hands-on activities at Hamilton Civic Museums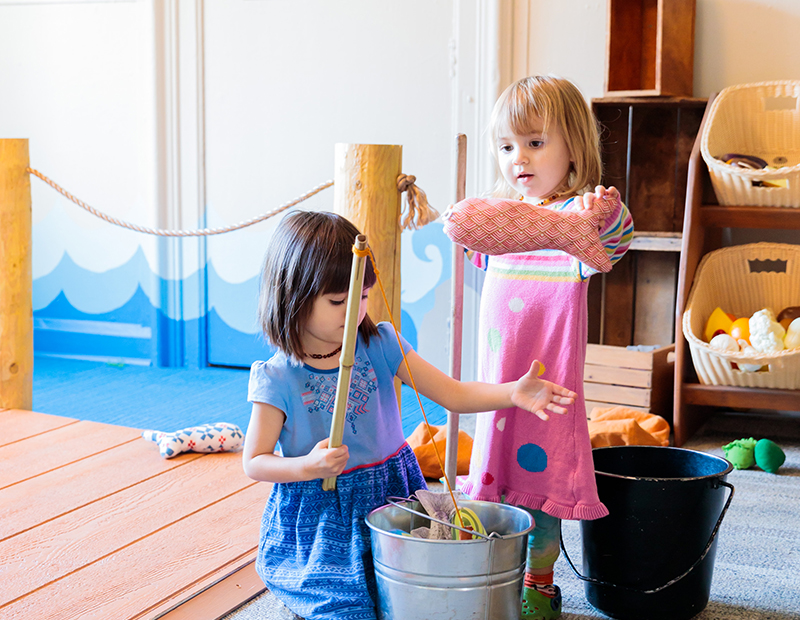 Make some memories at Hamilton's Civic Museums this March Break.
Strike a pose at Dundurn National Historic Site,  where kids can make their own costumes and take pictures in front of recreated historic backdrops.
Take a family break from screens at the Museum of Steam & Technology's Unplugged March Break Activity Centre for some low-tech games including a giant chess giant chess board, train puzzles, and matching games. Try your hand at origami, build a house of cards, and make your own craft to take home.
Get your wands ready as the Children's Museum transforms into a magical school of wizardry! Visitors will learn all about Charms, Potions, Divination and even how to take care of Magical Creatures. Don't forget to dress up as your favourite witch or wizard!
---
Canadian Warplane Heritage Museum – Ace Academy Flight Experience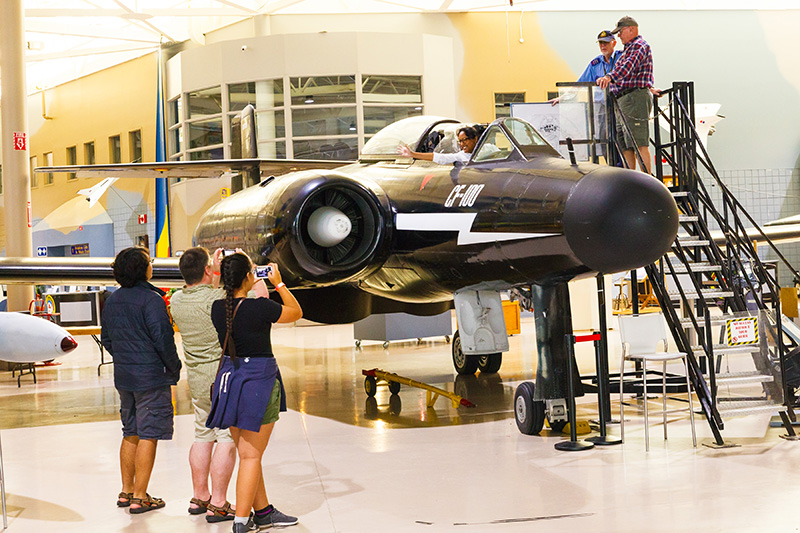 Young aviator fans will love this new interactive exhibit from the Canada Aviation and Space Museum.
Players will pilot a First World War biplane using motion sensing technology.  Moving their arms up and down and tilting their bodies, participants manoeuver an airplane onscreen – dodging enemy aircraft and fire.
---
Disney on Ice: 100 Years of Magic
Celebrate the legacy of Disney in this ice skating spectacular as Mouse-ter of Ceremonies Mickey Mouse leads a parade of characters including Minnie Mouse, Donald Duck, Goofy and an ensemble of Disney Princesses.
---
Spring Time Bulb Show – Discover plant varieties at the Gage Park Greenhouse
Kick off spring early at this annual Hamilton tradition.  Enjoy a spectacular display of hundreds of spring bulbs at the Gage Park Greenhouse. Bonus for the kids: a scavenger hunt.
---
Bundle up for an outdoor skate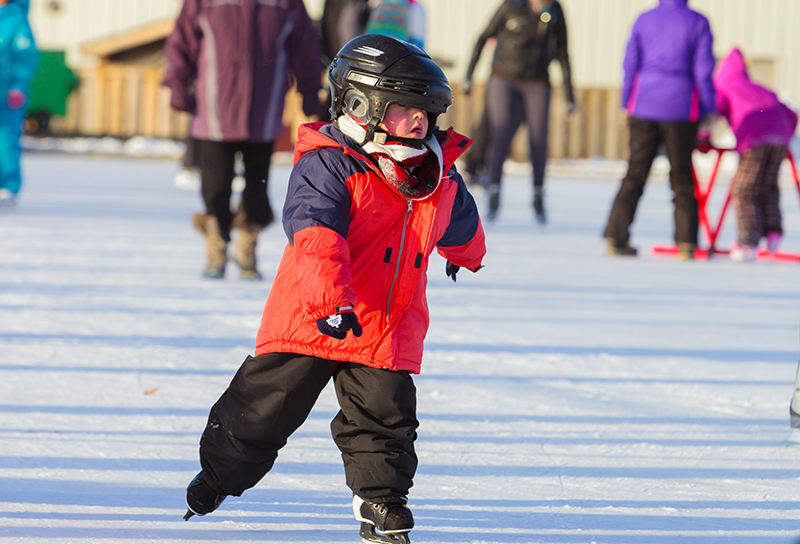 Grab a hot chocolate and head to the rink! Outdoor skating rinks are located throughout the city, like the Pier 8 skating rink (where rentals are available for a small fee) or Dundas Driving Park.  Check out more on Hamilton's many open air rinks in this Outdoor Explorer blog.
---
Hike to the waterfalls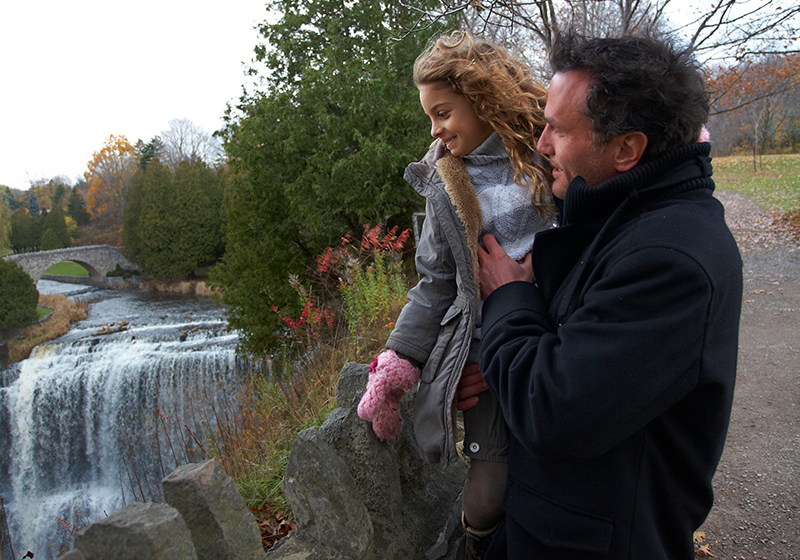 The sight of Hamilton's many waterfalls never gets old. Hike to one of the city's beautiful cascades for an outdoor adventure and enjoy the beautiful scenery along the way.
---
Indulge in locally made treats
Move over, packed lunches. March Break is all about treats and eating out.
A trip to the Hamilton Farmers' Market is a great way to introduce kids to where food comes from. With lots of prepared food stalls to choose from, everyone can get just what they're craving.  Find out more in this Hamilton Farmers' Market blog.
For little ones with a sweet tooth, the options are endless in Hamilton. Satisfy donut-lovers with a trip to Donut Monster or Grandad's Donuts, while ice-cream lovers will fall in love with places like Chocolat on James and Panini and Ice Cream.
---
Get back to basics with board games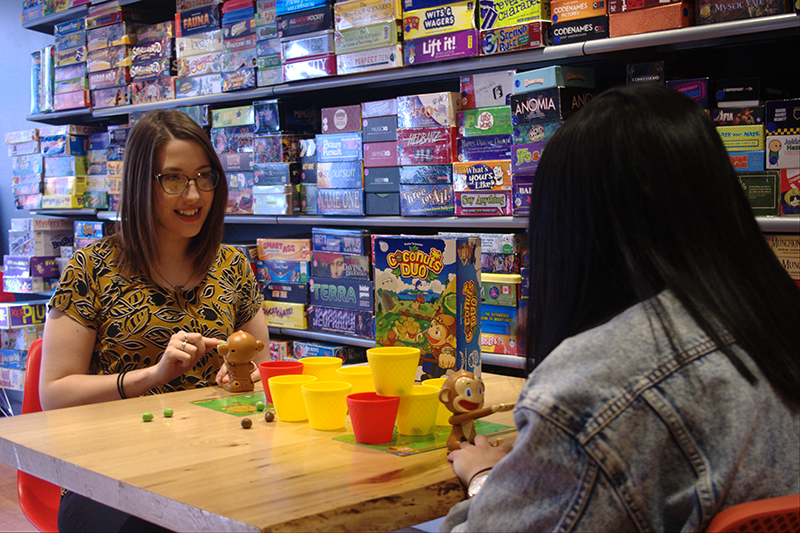 There's nothing like a good game of Monopoly to spark a friendly-family feud. Board game cafes like Gameopolis and Mancala Monk Board Game Cafe are family-friendly, stocked with snacks, and have over 1000 games to choose from!
Visit our event calendar for even more March Break activities.
---