The JUNO Awards are right around the corner, and along with choosing which JUNOfest shows to attend and which Fan Choice nominee to vote for, comes another important decision – what to wear!
Hamilton's fashion scene is incredibly vibrant, with new shops popping up all the time. From vintage to contemporary, there is so much to choose from when shopping local. Keeping close to JUNO Zone, around James Street and part of King Street, I went downtown, on the hunt for the perfect ensemble.
Girl on the Wing
Whitney McMeekin opened her shop Girl on the Wing in Hamilton's International Village in May 2013. She grew up just outside of Hamilton, moved to Toronto where she studied fashion at Ryerson, and then moved back to Hamilton to open the shop. She describes the aesthetic of Girl on the Wing as "feminine and nostalgic," and carries vintage and women's basics, as well as hip brands like Out of Print and Stay Home Club. Whitney can also be found organizing and styling local fashion shows, in addition to styling seasonal look-books for her shop.
It's always a delightful experience visiting Girl on the Wing. The shop is so fresh and inviting. Despite the winter weather, I was greeted with a touch of spring thanks to a flower pop-up shop happening by local florist A Fine Medley.
I tried on several outfits that Whitney hand-picked off the racks for me. Among my favourites: an orange "poison ivy" dress from the 80's ($56), a bejewelled black dress from the 60's ($64), and a floor-length purple dress from the 70's ($36). For a different look altogether, I also tried on a black satin two-piece number from the 70's ($45). That one wasn't even for sale yet, so I was excited to get the chance to try it on. It was so comfortable and I love the idea of wearing something other than a dress, for something unexpected.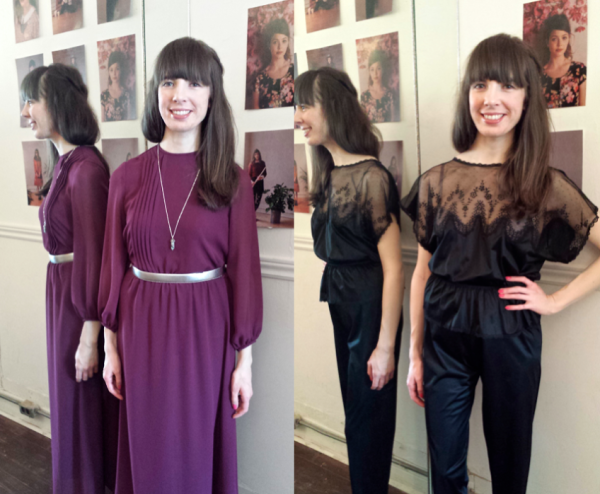 Hawk & Sparrow & The Eye of Faith
Moving over to James Street North, I explored more vintage looks at Hawk & Sparrow and The Eye of Faith. Sarah Moyal opened Hawk & Sparrow in September of 2011. In February of 2014, Paul Heaton and Aaron Duarte came on board with their own established vintage line, The Eye of Faith. Together, they also carry local vintage lines Lost & Found and 11:11 Vintage. With both women's and men's apparel, the shop's style is high-end, timeless, and eclectic. They're all about encouraging individuality and empowering their customers to go against the grain.
This mantra proved true as I tried on their one-of-a-kind looks. When shopping vintage, I often wonder where I would actually wear the pieces I try on. But spending time with these unique looks made me want to take more fashion risks. What better place to start than the JUNOs? My favourite look was a graphic print maxi dress by Mac Tac from the 70's ($160). Other standouts were an electric blue Calvin Klein cocktail dress from the 90's ($140) and floral metallic maxi dress from the 60's ($100).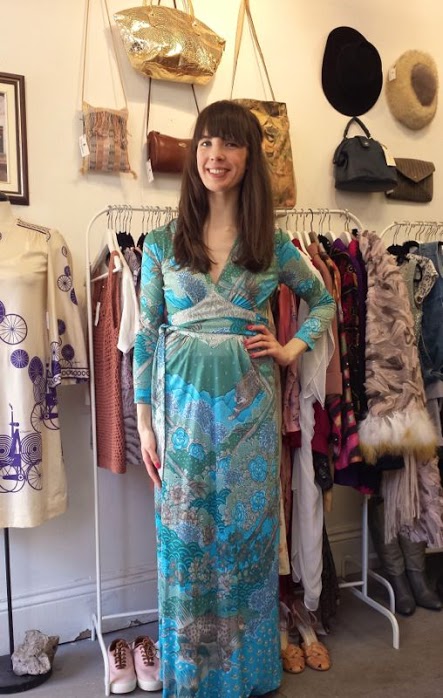 O's Clothes
Now, we can't forget about the gentlemen. Lifestyle shop O's Clothes is the place to go for the latest in men's fashion. Owner Oliver Knutton opened the shop in the summer of 2012, and while he carries women's wear as well, the focus is primarily men. I love the Hamilton-centric HamOnt sweatshirt which pictures an actual ham ($50). How's that for a Hamilton souvenir on JUNOs weekend? O's is also chock full of accessories – colourful ties by Pomp & Ceremony, hats by Brixton, and watches by Daniel Wellington would all make excellent additions to your JUNOs outfit. Another popular item is Harry's shaving kits – because you have to keep groomed!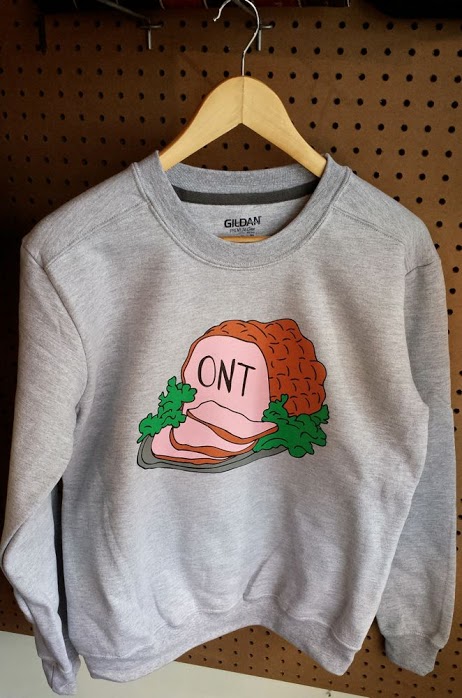 White Elephant
Another staple on James Street North is White Elephant. Founded in 2008 by Hollie Pocsai and Jane LaBatte, it's one of the longest-running boutiques on the street and they recently opened a second location in Westdale Village. White Elephant focuses on Canadian-made clothing and handmade accessories, jewelry, paper goods, and more.
You can always count on White Elephant for the cutest dresses. The classic little black dress is a staple for any occasion. Two that caught my eye were by Canadian designer Amanda Moss ($225 and $239, respectively). I also really liked a comfortable yet stylish grey dress by Canadian designer Eve Gravel ($180) and a vibrant blue lace dress by Darling Clothes ($129).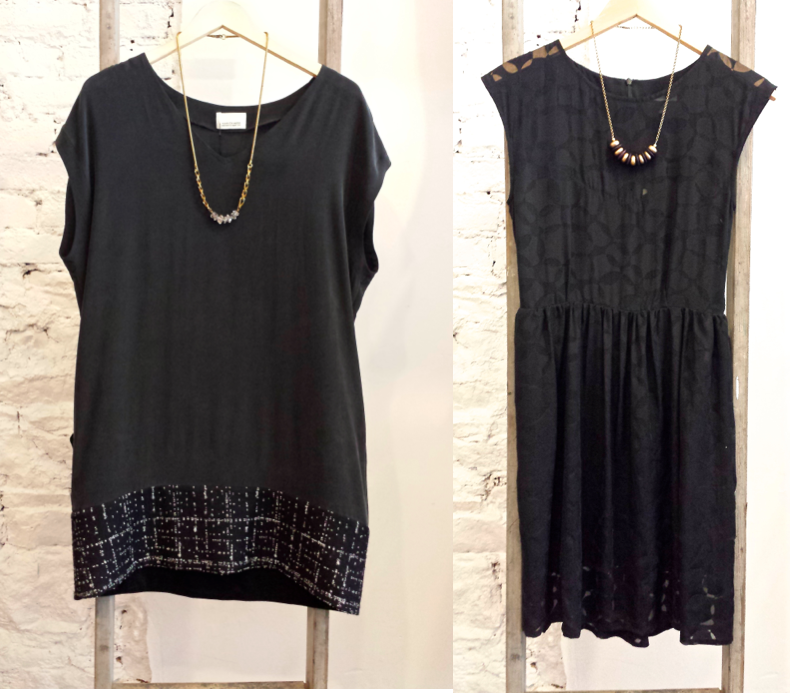 La Bichette
My last visit was to another contemporary boutique on James Street North, La Bichette. I was there when Lauren Erickson opened the shop during Art Crawl in June 2013. This past fall, Lauren re-launched the shop with all new brands, including Skull Cashmere, 360 Sweaters, John + Jenn, and Gaudi. There are also new products like nail polish, skincare, prints and stationary, and even tea. Rather then helping customers to build a wardrobe, Lauren explains it's about "building a lifestyle".
Lauren pulled some looks from the shop that we thought would be perfect for the JUNOs – formal yet hip. I loved this black John + Jenn dress ($135) paired with a Gaudi yellow leather jacket ($185). That would be suitable to wear when sending good vibes to Hamilton nominees Arkells (an ode to their song "Leather Jacket," of course).
We also loved this burgundy dress by Toronto label Pink Martini ($98) with grey blazer by Gaudi overtop ($135). Other elegant dresses included a classic black and white dress by Gaudi ($175) and a gold dress by Pink Martini ($88).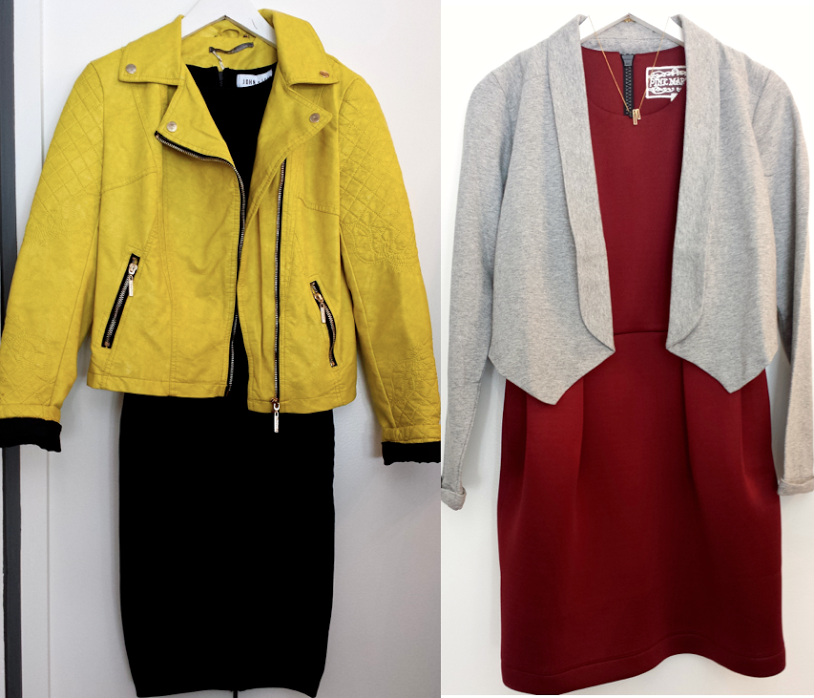 Of course, this is not a comprehensive list of shops in the area. More great shops worth visiting on James North include: Blackbird Studios, Newolds, and Demontigny. On King Street there is also Modify Your Closet and VintageSoulGeek, among others.
Hamilton Souvenirs
Out of towners looking to leave with some great Hamilton souvenirs and gifts should also check out Mixed Media, Tourism Hamilton Visitor Centre, AGH Design Annex, The Hamilton Store, iFiori, and James North General Store.
---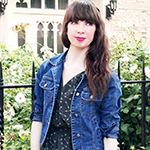 Kristin Archer is a lifelong Hamiltonian and the blogger behind the popular blog I Heart Hamilton where she inspires every local to "be a tourist in your own city." She's passionate about discovering her hometown, new experiences, and sharing all that Hamilton has to offer. Catch Kristin Fridays at 2 p.m. when she hosts "I Heart Hamilton" on 93.3 CFMU. Follow her on Twitter and Instagram.
Kristin's blog offers an insider's look at Hamilton's buzz-worthy arts and culture scene including James Street North staple Art Crawl, great music festivals and venues, outdoor events, theatre, dance and specialty shopping.


This blog is part of a special Turn It On series sponsored by the Hamilton JUNO Host Committee – enhancing Hamilton's JUNO experience by exploring the Hamilton music history, food and culture.