Nothing says 'I love you' like planning a road-trip.
Follow your heart to Hamilton for a romantic getaway full of adventures sure to bring you even closer together.
LOVE BITES

We know the quickest way to someone's heart is through food and you'll find lots to choose from here in Hamilton.
For a great mix of classic restaurants and newer, trendier spots, check out our guide to romantic restaurants in Hamilton. And if you're spending the night, you'll love our many brunch options the next morning. Thank us later.
HIKE YOUR HEART OUT

As you may have heard, Hamilton is the Waterfall Capital of the World. Bundle up and hike our many snowy trails to these natural wonders for a view. If you really want to add some adventure, consider ice climbing at Tiffany Falls (conditions permitting).
WINTER LIKE A ROYAL
Winter at Royal Botanical Gardens is sure to get your heart pumping. Think hiking hand-in-hand, spotting arctic water birds, and oohing and aahing at their new winter exhibit: Wildlife Rescue.
ART WITH HEART
Wander the region's largest and oldest art gallery hand in hand. Fall in love with Art Gallery of Hamilton exhibits like the current Building Cultural Legacies, exploring Hamilton's visual arts history or the one of a kind Bruegel-Bosch Bus permanent installation in the gallery's sunny atrium, sure to keep you both enthralled.
CRAWL THIS WAY

Time your date night on the second Friday of the month (which conveniently falls on Feb. 14 this year) to catch Hamilton's famous Art Crawl on James Street North. Galleries, shops, bars and restaurants stay open late, plus outdoor vendors and music draw crowds to the street.
BREAK THE ICE
Set the scene for romance with a sunset state at Pier 8's outdoor rink, a popular spot for winter fun. Warm up with a hot chocolate inside William's Fresh Cafe and stroll along Hamilton's historic industrial harbour for pretty waterfront views (cue hand-holding).
OLD SCHOOL ROMANCE

Make your date feel like royalty with a trip to a castle. Dundurn Castle National Historic Site is the former home of Sir Allan MacNab. Book a hands-on experience in their kitchen or enjoy a tour of the 40-room villa. (Hamilton's own version of Downton Abbey).
If your love interest loves history, check out lots more local museums in 9 Historic Blasts from the Past.
SING YOUR HEART OUT
Treat yourselves to some live music. Hamilton's got lots of it, from sweeping classical performances by the Hamilton Philharmonic Orchestra to live rock, pop and indie shows at intimate venues like The Casbah or Mills Hardware.
GET PLAYFUL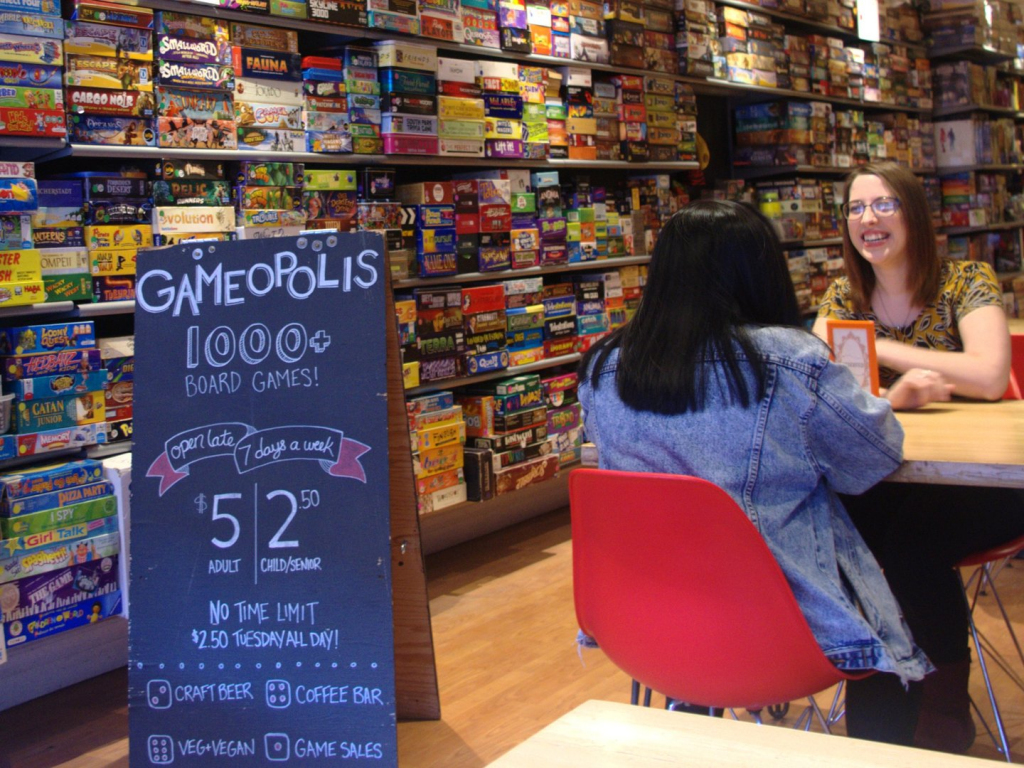 Plan a perfect games night in Hamilton. Have fun exploring the brand new Escape Manor, home to axe throwing, escape rooms and cozy lounges complete with board games, snacks and cocktails. Or head to a board game cafe like Gameopolis or Mancala Monk.
CHEERS TO LOVE
Add some liquid courage to your date night with a stop at West Avenue Cider House 'where country tradition meets big city lights'. Cozy up with a glass of cider and a cheese plate and watch the snow falling out in the apple orchard.
Discover more breweries and wineries with Hamilton's Best Brews or find a perfect spot for a late night pint or cocktail with our Bar Scene Guide.
CUDDLE UP
Find your perfect sleepover in Hamilton with help from our accommodations guide. Book a modern hotel, charming B&B or getting cozy outdoors with some with winter camping at a conservation area.
---
Born and raised in Hamilton, Amanda shares her favourite places and experiences to inspire others to explore! Follow her on Twitter @amandastancati.