Nothing says 'I love you' like planning a road-trip. Follow your heart to Hamilton for a romantic getaway full of adventures sure to bring you even closer together.
Hiking

As you may have heard by now, Hamilton is the Waterfall Capital of the World. Bundle up and hike our many snowy trails to these natural wonders for a view. If your relationship could use a bit more adventure, consider ice climbing at Tiffany Falls for Alpine Club of Canada members. Visit Tourism Hamilton's Waterfalls Guide for the full 101.
Royal Botanical Gardens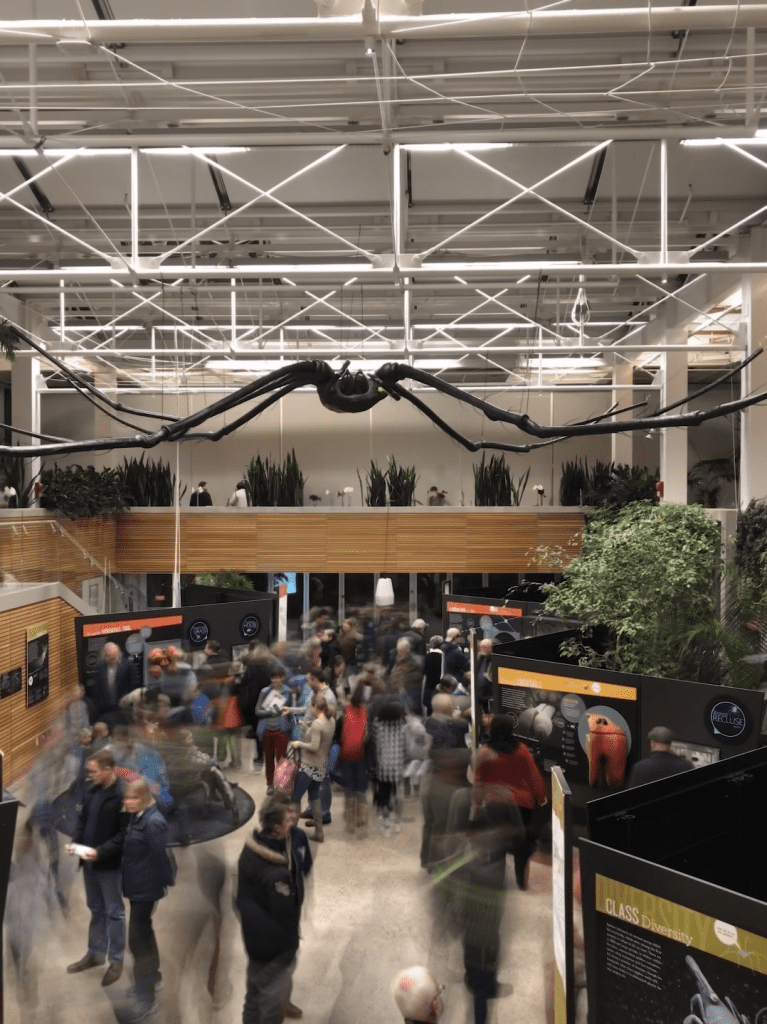 Winter at Canada's largest botanical garden is full of things to get your heart pumping. Think hiking, spotting arctic waterbirds wintering in the waters, and exhibits like Spiders Alive! on until April 14. Winter views of the landscape can be admired from various lookouts.
Art Gallery of Hamilton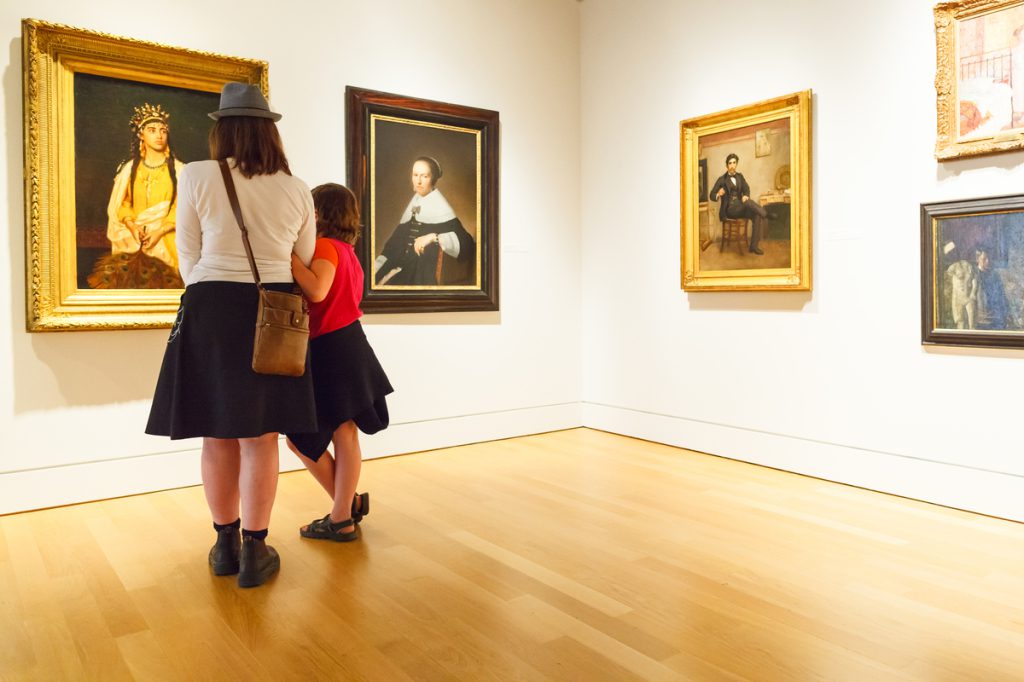 Browse this beautiful gallery's impressive art collection hand in hand, including Above the Fold: New Expressions in Origami, showcasing the art of Japanese paper folding in remarkable large-scale installations. Don't miss the one of a kind Bruegel-Bosch Bus permanent installation in the gallery's sunny atrium, sure to keep you both enthralled.
Art Crawl

Time your date night on the second Friday of the month (Feb. 8 this year) to catch the evening's Art Crawl on James Street North. Galleries, shops, bars and restaurants stay open late, plus outdoor vendors and music draw crowds to the street.
Skating at Hamilton Waterfront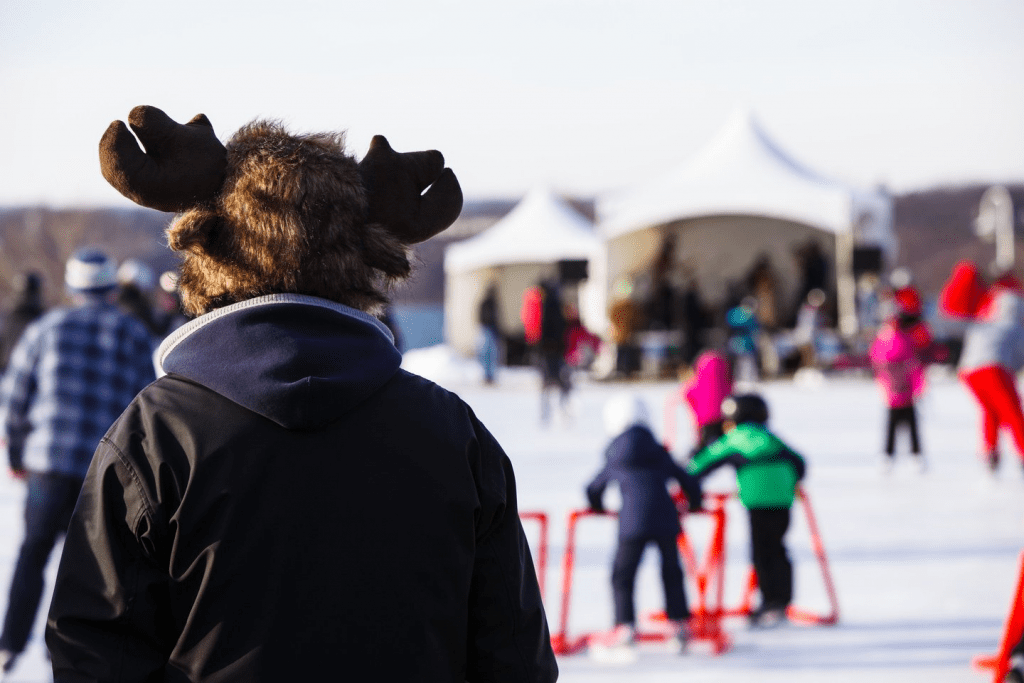 Ice skates are available for rent at Pier 8's outdoor rink, a popular spot for winter fun. Warm up with a hot chocolate inside William's Fresh Cafe and stroll along Hamilton's historic industrial harbour for pretty waterfront views (cue hand-holding).
Dundurn Castle

Make your date feel like royalty with a trip to a castle. Dundurn Castle National Historic Site is the former home of Sir Allan MacNab. Book a hands-on experience in their kitchen or enjoy a tour of the 40-room villa. (Hamilton's own version of Downton Abbey)
Splitsville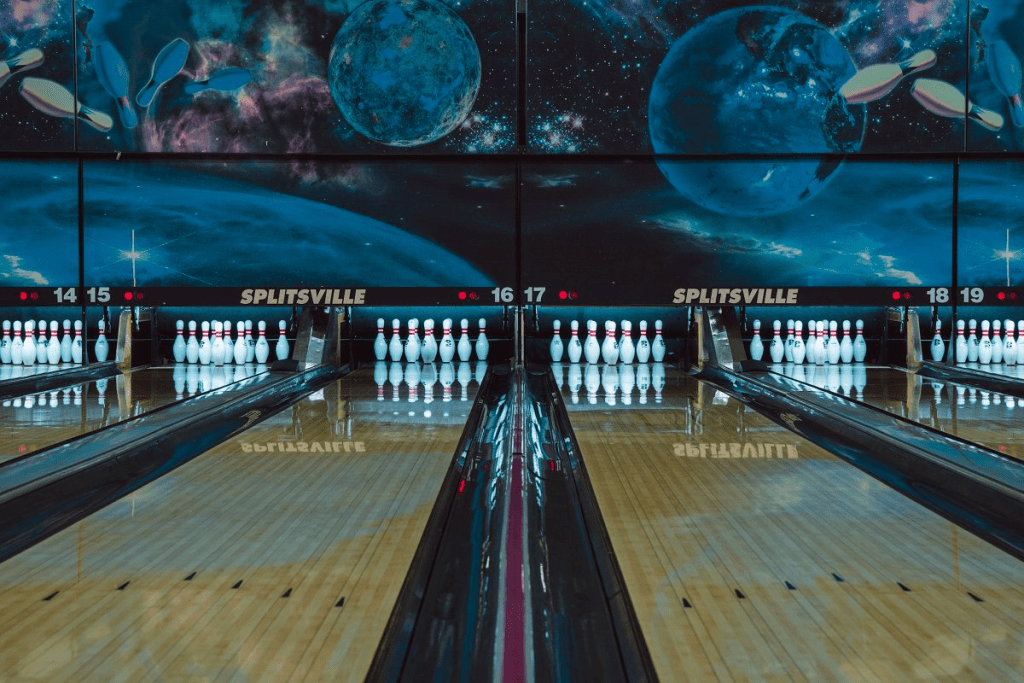 Go back to basics with the classic bowling date mixed with some nostalgic arcade games. Friendly competition and some silly footwear can make for a fun night out. Plus they have a bar to give you some liquid courage and improve your performance.
Hamilton Philharmonic Orchestra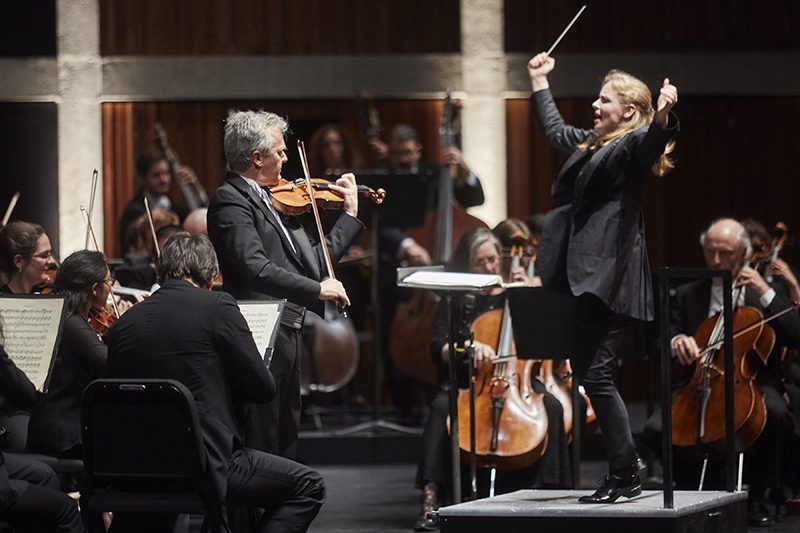 Treat your date to a mainstage performance at FirstOntario Concert Hall for an elegant evening. Catch From the Beatles, With Love on February 15 or 16 and singalong with the live orchestra.
Game Night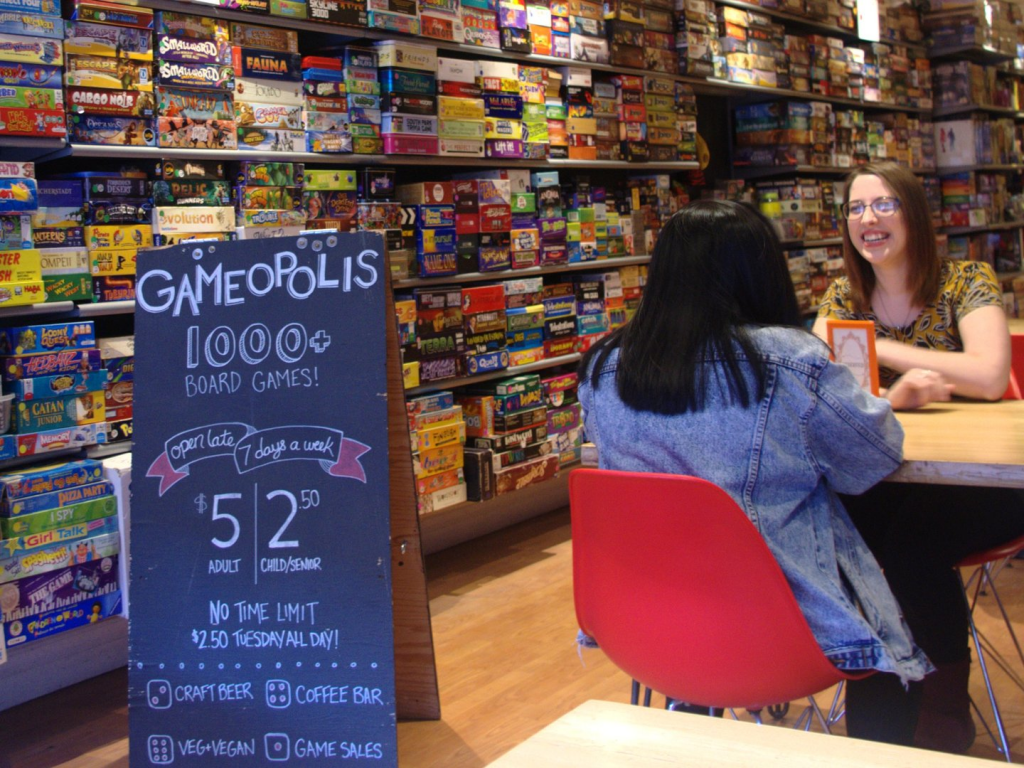 Arrange a group date night to an escape room to show off your smarts or head to a board game cafe like Gameopolis or Mancala Monk. For something a little more active, how about a game of dodgeball at the trampoline park, Flying Squirrel?
A Night at the Theatre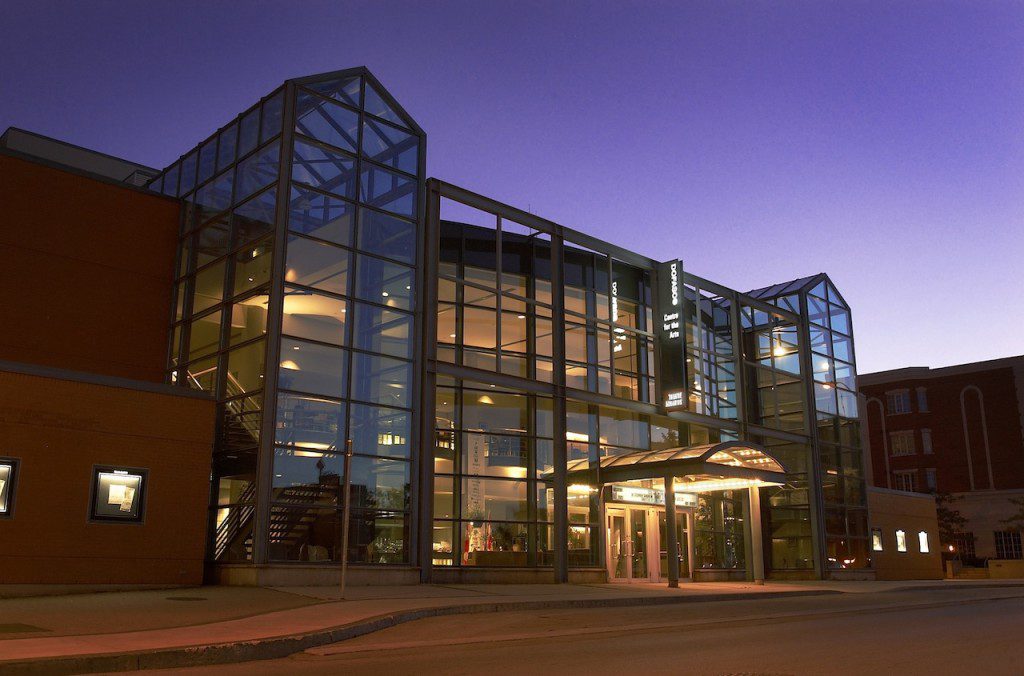 Take in a show at downtown's Theatre Aquarius currently featuring Crees in the Caribbean. Or step off the beaten path with Frost Bites, The Hamilton Fringe Festival's winter iteration, featuring short performance 'bites' of 20 minutes or less.
Love Bites

We know the quickest way to someone's heart is through food and you'll find lots to choose from here. For a great mix of classic restaurants and newer, trendier spots, check out our guide to romantic restaurants in Hamilton. And if you're spending the night, you'll love our many brunch options the next morning. Thank us later.
Converse over coffee

Get lost in conversation with a perfectly brewed cup in hand and a house-made treat to share. Coffeehouses perfect for canoodling include Redchurch Cafe + Gallery, Democracy Coffee House, and Mulberry Coffeehouse.
Treat your sweetie
Chocolat on James offers decadent truffles and over-the-top ice cream cones while Donut Monster's creative donut flavours are something to write home about.
Cuddle up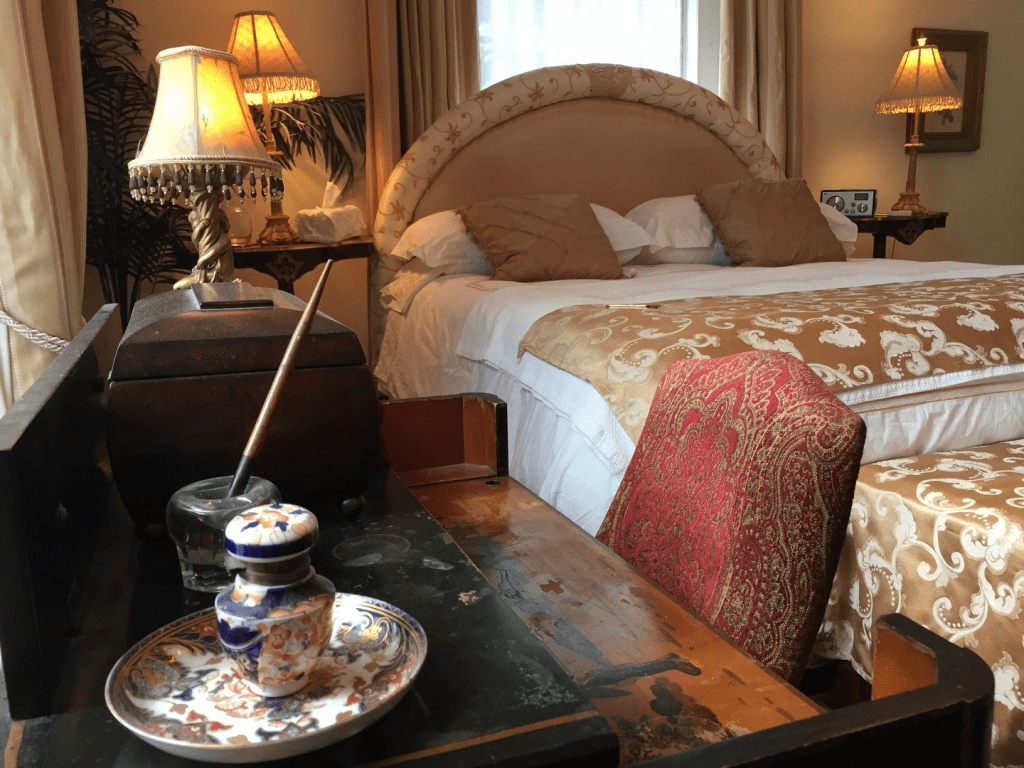 Find your perfect sleepover to prolong your trip to Hamilton, from modern hotels to charming B&Bs to getting cozy with winter camping at a conservation area.
---
Born and raised in Hamilton, Amanda shares her favourite places and experiences to inspire others to explore! Follow her on Twitter @amandastancati.