Over the years, we've proudly hosted a long list of memorable sporting events, with many returning year after year.
Sports Events Hosted in Hamilton You Will Recognize
2018 Quidditch Canda National Championship
2018 U.S. Kids Golf World Championship Qualifier
2018 Women's International Soccer Match – Canada vs Germany
2018 (2016) U Sports Men's Volleyball National Championship
2017 North American Indigenous Games
2017 Ontario Coaches Conference
2017 (2016) Vanier Cup (Football)
2015 Pan Am Games (Soccer)
2015 International Skating Union World Synchronized Skating Championship
2014 ESSO Cup National Female Midget Championship
2012 (2006, 2003) RBC Canadian Open Golf Championship
Sports Events Coming Up
---
What Sports Event Planners Say About Our Facilities, Service and Knowledge
Sporting events come back year after year. Here's what sport event planners have to say about working with Tourism Hamilton staff.
With the help of Tourism Hamilton, the planning and coordinating of our events is an extremely rewarding process and their efforts, help make our events the best they can be.
– John Cresswell, President of the Ontario 5 Pin Bowlers Association
If you want to know what to do, where to stay, or where to eat, just refer to our Tourism Hamilton experts who can guide you to a great Hamilton experience!
– Anna Lewis, Director of The Around the Bay Road Race
The experience of Tourism Hamilton and facility staff sets an example that demonstrates what exceptional customer service looks like. The Tourism Hamilton team are the main reasons we keep coming back.
– Steve Morrell, Tournament Chair of Touch Football Canada
---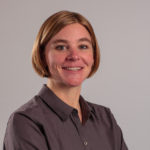 Learn how we can make your next event a huge success:
Alana Henderson
Tourism Product Development Specialist – Sport Tourism
905-546-2424 ext. 3173
Alana.Henderson@hamilton.ca
---