It's a calm evening, with barely a ripple disturbing Hamilton's Christie Lake. I'm lying in Savasana pose on a stand-up paddleboard (or SUP), the sounds of the conservation area – birds, crickets, the occasional fish jumping – gently joining this tranquil moment of relaxation before I open my eyes to blue sky. This SUP yoga class is just one of the opportunities to take your practice outside during the summer months. Whether you're a local or a tourist who happens to be in town, there are a few places to unfurl your mat and partake in a yoga class around Hamilton. And many of them are free!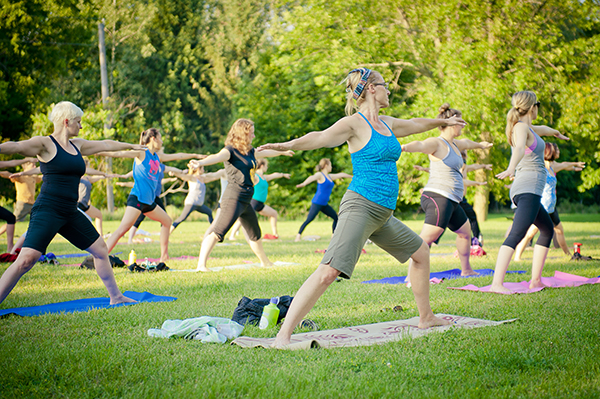 Last summer, I would ride my bike through Dundas Valley to the railway station for free classes led by Moksha Yoga Hamilton (a SoBi bike can get you there via the rail trail). This summer, those classes are happening Tuesday nights.
And, if you happen to be downtown on a Wednesday, the popular yoga studio has also teamed up with the City of Hamilton again to offer lunchtime classes at City Hall throughout the summer and at Hamilton's waterfront at Pier 8 on Saturdays and Sundays throughout July and August.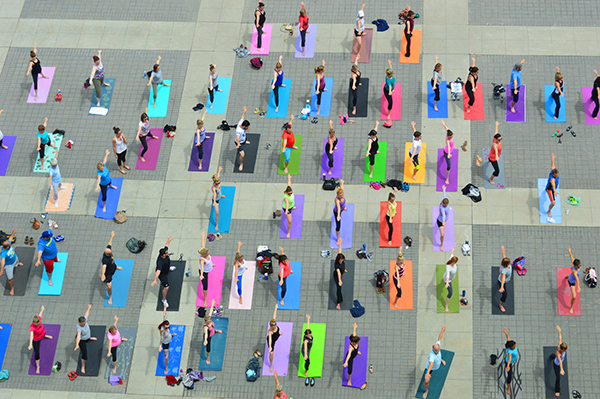 Moksha Yoga Hamilton has also partnered with Momentum Fitness Club to offer a few weekend hikes followed by outdoor yoga.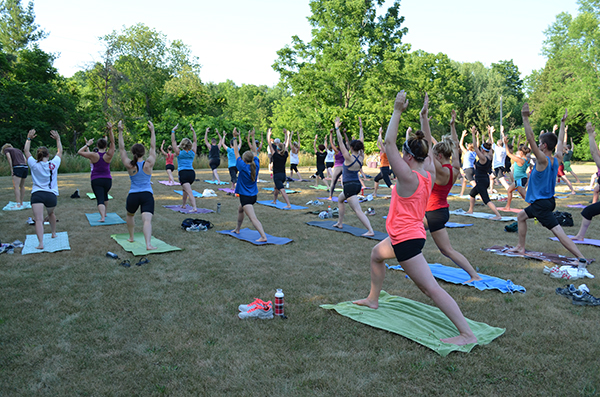 With the SUP classes, I loved how peaceful it felt to be on the water. There's a nice workout involved, paddling to get to the class area, and while a normal yoga class involves staking out a spot to lay your mat, with SUP yoga, we all floated around the teacher like baby ducks, occasionally nudging another board or paddling back if we drifted a little too far away. I found downward dog to be surprisingly easy, but realized a couple of poses involving lunges – or anything where you have to lift a foot – would take some practice.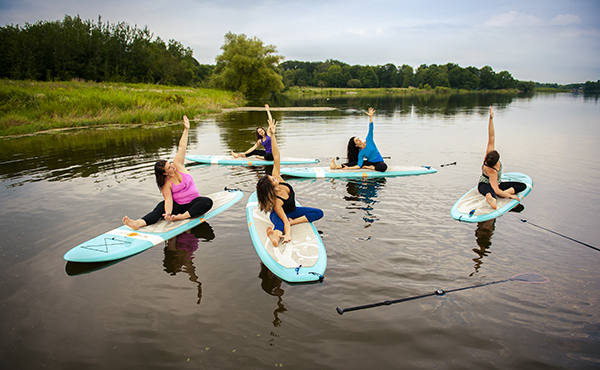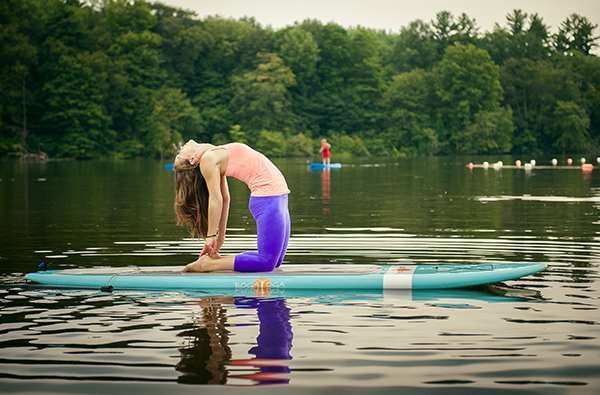 So, if you happen to be in town to bike, hike, canoe or kayak, unwind by adding a yoga class to your outdoorsy itinerary.
Here's where you'll find classes throughout the summer!
Be sure to bring your own mat, water, sunscreen and/or bug spray (SUPs can be rented as part of both the Christie Lake classes mentioned)!
If you're on social media, use the hashtag #peaceOUTside to share all your summer outdoor experiences!
Outdoor Yoga
SUP Yoga
Pilates
Pilates in the Park at Dundurn Castle (near the playground): Fundraiser for City Kidz Hamilton led by Studio Zee Pilates
When: Saturday, July 11
Time: 10 am – 11 am
Fee: Minimum $10 donation

*Special thank you to / photos courtesy of Moksha Yoga Hamilton (all photos except 2nd one courtesy of City of Hamilton)
---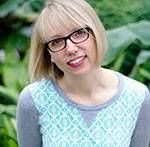 Tara Nolan is a Dundas-based freelance writer with a passion for exploring the outdoors. Tara loves to write about mountain biking, gardening and other active pursuits for a variety of print and online publications. Follow her on Twitter @thattaranolan and Instagram @tara_e.
Her blog The Outdoor Explorer reveals Hamilton's stunning outdoor spaces, from nature trails and waterfalls to conservation areas, farms and gardens. Whether you want to walk, hike, bike or paddle, discover where to seek out your next outdoor adventure – all minutes from the city's core.