Supercrawl is going big this year for its 10th anniversary. And here at Tourism Hamilton, we're getting in on the party with hands-on events and exhibits planned for the four-day street party.
Make sure to pop into our Visitor Centre located on the first floor of the historic Lister Building (28 James St North) while you're crawling Thursday, September 13 to Sunday, September 16.
Activities scheduled for the festival include:
1. #MyHamilton Photo Contest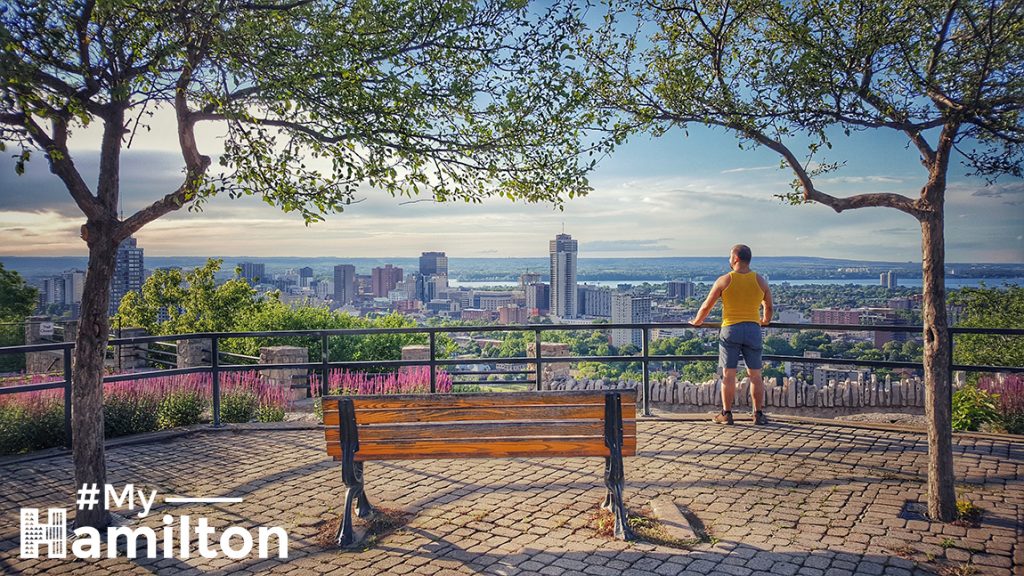 Check out the finalists in our 2018 #MyHamilton Photo Contest and help us choose our winners. This year, Tourism Hamilton invited the public to share photos of the city's urban and natural landscapes. We received hundreds of photos and with the help of a panel of judges, selected 10 finalists.
Winners will be selected in public vote between Sept. 13 – 16 both online and in person at the Visitor Centre.
2. Love your City, Share Your Stories – Music Lives Here
Six Hamiltonians were invited to share their music stories as part of the Hamilton Public Library's digital storytelling project in partnership with the City of Hamilton's Music Strategy.
Their stories will be launched online on Sept. 13. Visit us during Supercrawl to view the accompanying exhibit in our Visitor Centre.
Storytellers include Evelyn Auchinvole, Bob Doidge, Harrison Kennedy, Jessy Lanza, Wilamina McGrimmond and Mother Tareka.
3. Anne Foster Window – Opening Reception
Help us celebrate the newest Anne Foster Window exhibit with an opening reception in the Visitor Centre on Fri. Sept. 14, from 6 to 9 p.m.
Created by local artist Jeff Butters, the window display celebrates Hamilton's fascinating music history and will be on display until Nov. 26. For more information visit www.hamilton.ca/music.
4. Alegria Dance Company
Get your groove on with Alegria Dance Company, offering free dance lessons in the Visitor Centre on Sat., Sept. 15. Try a free Salsa lesson from 6 to 6:30 p.m. and a Bachata lesson from 7 to 7:30 p.m. Let loose for some free style dancing between 7:30 and 8:35 p.m.
5. Parks Canada
Parks Canada will be on site at the Visitors Centre on Sun. Sept. 16 from 12 to 4 p.m. hosting family-friendly activities including a scavenger hunt and a special appearance from their mascot Parka the Beaver.
6. Maps, Guides and Souvenirs
The Visitor Centre is also a great first stop for people new to Hamilton or those looking to get to know the city better. Pick up free maps and guides to the best of the city, talk to friendly, knowledgeable staff and volunteers and pick up some great made-in-Hamilton souvenirs.
Our Supercrawl hours of operation are:
Thurs. Sept. 13 from 9 a.m. to 9 p.m.
Fri. Sept. 14 from 9 a.m. to 9 p.m.
Sat. Sept. 15 from 12 p.m. to 9 p.m.
Sun. Sept. 16 from 12 p.m. to 6 p.m.