Vegetarians and vegans rejoice! Hamilton's fast evolving food scene is clearly embracing a veggie-friendly palate.
The city is brimming with restaurants that have strong ties to local growers, a focus on seasonal, farm-to-table dishes that celebrate diverse global cuisine AND create masterful vegetarian/vegan dishes that would tempt the tastebuds of even the most committed carnivore.
Here's just a sample.
Canada's first all-vegan burger cafe has set up residence on Ottawa Street – drool-worthy burgers of all kinds are on the menu.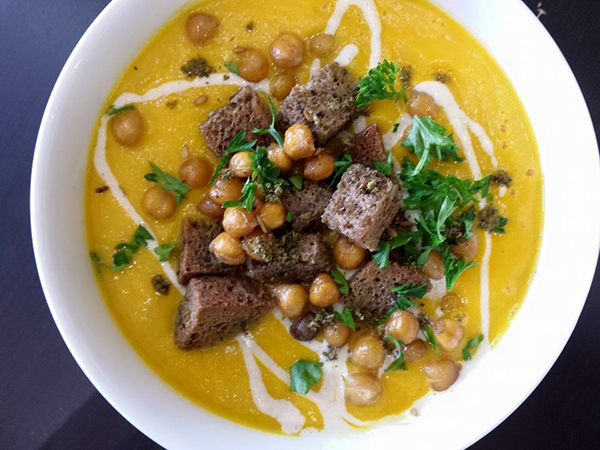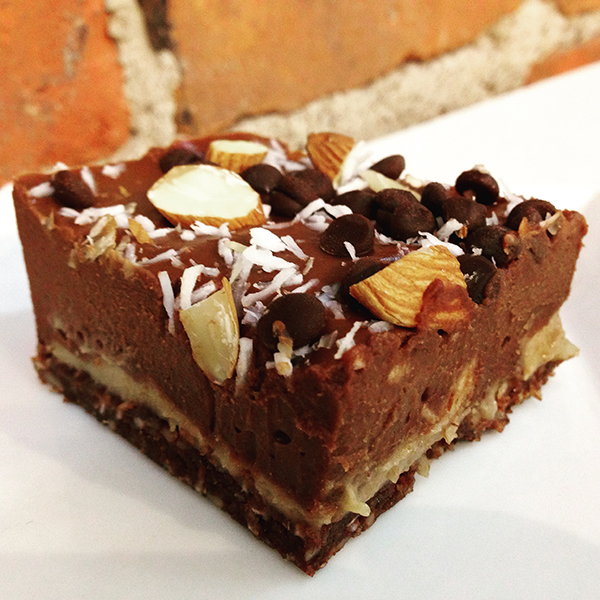 Green Smoothie Bar is recognized as one of Hamilton's earlier champions of healthy cuisine. But the secret to their success has just as much to do with their gorgeous taste creations as it does with their very public mission to contribute to healthy lifestyles.  The popular James Street North spot is a positive oasis with smoothies and foods that provide your body with the nutrients essential for health and vitality. They also manage to make better nutrition choices seem just as rewarding as any rich dessert.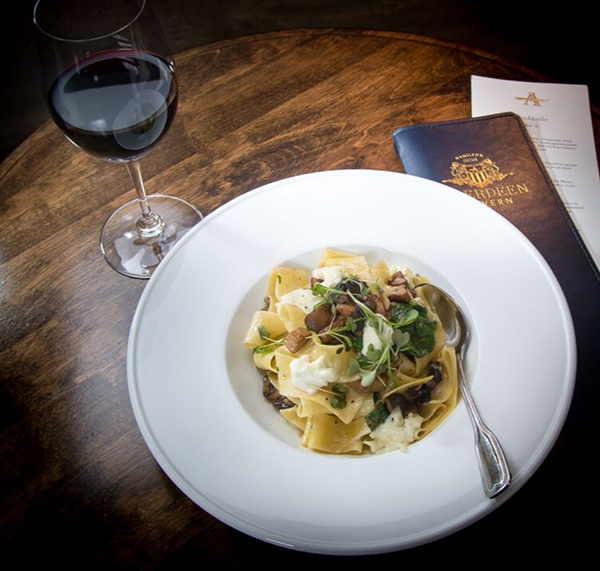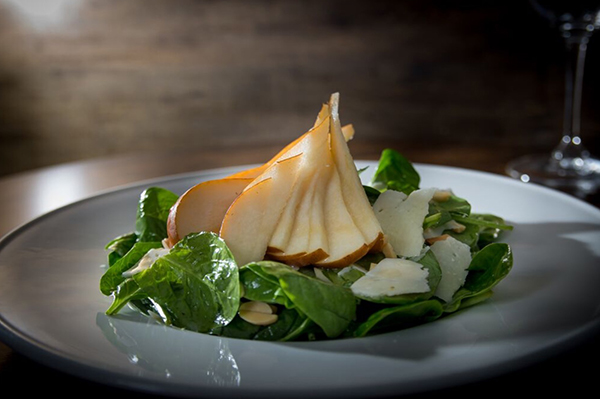 Aberdeen Tavern takes its commitment to vegetarians seriously.  When Chef Matt Beasley announces seasonal menus, there is always a robust and entirely delicious parallel menu for their vegetarian customer base that is designed with the same culinary innovation diners have come to expect from the exploding Kirkendall eatery.  Decadently tempting and perfectly balanced flavour marriages light up their vegetarian menu.  Savoury examples include the Jerusalem Artichoke Risotto with jalapeno brunoise, scallions, parmesan and aged balsamic or the Butternut Squash Ravioli with roasted brussel sprouts, red onion marmalade, parmesan, fresh sage and lemon brown butter.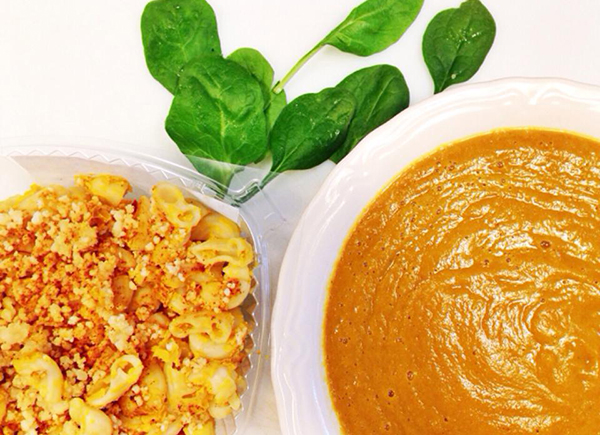 For raw food chef and nutritionist Barbara Maccaroni , B Love Conscious Eatery is a labour of love in the truest possible sense.  "Love" is identified as a critical ingredient in every one of her gorgeous food creations.  Beautiful marriages of flavour abound in dishes like the "Rawsagna" – a pine nut ricotta and basil pesto with tomatoes and a savoury sauce nestled between tender zucchini noodles.  The decedent dessert menu has the same commitment to healthful living even though creations like the Chocolate Ganache are as sinfully rich as anything you would find at a patisserie.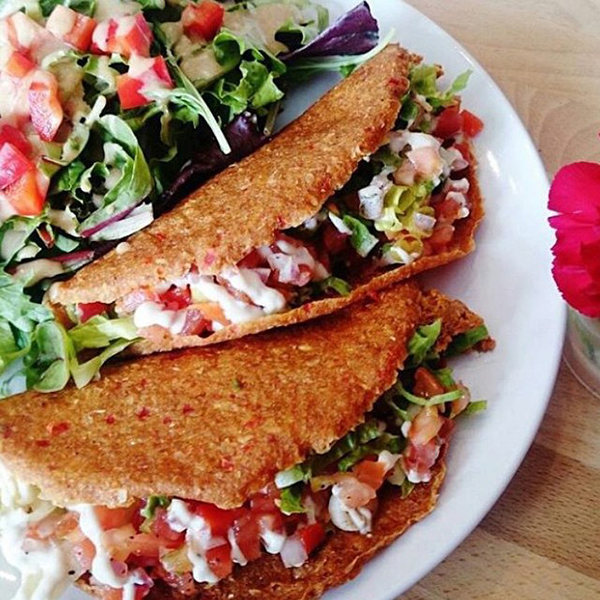 We're not sure how the folks at Rawlicious in Westdale pulled off a vegan version of the Italian favourite Bolognese with such panache but their zucchini noodle dish with tomato marinara, basil pesto with crumbled seasonal nut loaf and pine nut parmesan would likely win hearts and taste buds anywhere in the world.  The mission at Rawlicious is to help people feel good about what they eat and demonstrate the deliciousness of taking care of your physical and emotional health, energy and vitality.  From our perspective, wonderful flavour creations like their vegan sliders and spring rolls and wide selection of impossibly delectable smoothies make committing to a healthy lifestyle that much easier.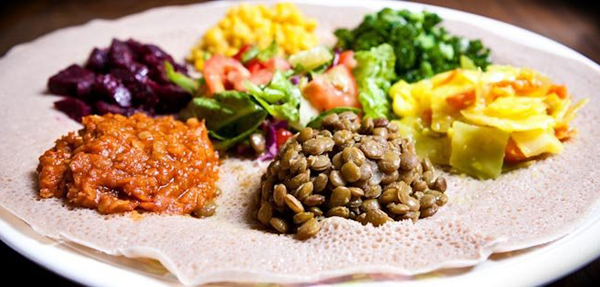 Few national cuisines offer as many exciting and flavourful creations for vegetarians and vegans as Ethioipian and Hamiltonians have enthusiastically embraced the temptingly spiced dishes at Wass Ethiopian Restaurant.  The communal style of eating in traditional Ethiopian dining makes the experience that much lovelier; tearing a piece of the authentic Injera bread and dipping it into bowls of savoury dishes like Shiro Wat (seasoned chick peas in spiced garlic Berbere sauce) or Tiket Gomen (cabbage, carrots and potatoes stewed in a scrumptious turmeric sauce).  Don't be afraid to toast your hosts with "T'chen chen!"
---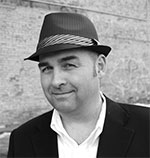 Dave Hanley was a cherished champion of the city's evolving culinary scene and wrote passionately about the people that made it happen.