Hamilton is enjoying its time in the spotlight with a steady flow of TV and movie shoots coming to film here.
Producers and directors say they love our friendliness and mix of urban and green spaces. Significant historic architecture - unique in the region - alongside beautiful natural areas within minutes of our downtown, have helped make Hamilton the second busiest location for filming in Ontario.
And the record number of film permits being issued shows no signs of slowing down.
The recent announcement of a brand new 15-acre live-work-play television and film complex to open next summer ensures that Hamilton will be getting even more screen time in the near future.
Take a trip to the city to bask in some of Hamilton's star power by visiting some of our popular filming locations.
1. Gore Park and the Downtown Core
Local residents have been strolling through this downtown stretch for more than a century and a half. The central park is surrounded by historic buildings, restaurants and shops and has long been a local meeting place and site for notable events. The scenic and historic area has caught the eye of many film makers.
Where You've Seen It: See it front and centre in the TV series The Umbrella Academy, starring Canadian actor Elliot Page and Hamilton's own TJ McGibbon, as well two seasons of Taken and the film, The Christmas Chronicles, with Kurt Russell.
Star turn: Take your photo in front of the gorgeous Victorian fountain, a Hamilton landmark.
2. Scottish Rite Club
Located on the corner of King and Queen Streets, this imposing historic red stone building has loads of drama, from 50-ft ceilings to stunning stained glass. Surrounded by a tall wrought iron fence, it was once home to a 19th-century tobacco tycoon.
Where You've Seen It: These days, it's a favourite spot for filming The Handmaid's Tale - both exteriors and interior scenes- as well as 12 Monkeys and IT: Chapter Two with James McAvoy. It was also featured in Guillermo del Toro's fantasy horror film Crimson Peak.
Star turn: Stand by the giant gates and you'll feel like a wee speck in their shadow.
3. Hamilton City Hall
This mid-century modern gem on Main Street West opened to the public in 1960. It's been well-preserved over the decades with a number of restoration initiatives and is steps away from downtown tourism attractions like the Art Gallery of Hamilton, FirstOntario Centre and hotels. Now, it's ready for its close-up.
Where You've Seen It: Director Guillermo Del Toro featured it prominently in his Oscar-winning 2017 film, The Shape of Water. You'll also spot it in TV's Designated Survivor with Canada-born Kiefer Sutherland plus the superhero series, Titans.
Star turn: Strike a pose in front of the 60-foot sign that spells out HAMILTON. Don't miss it lit up at night with 15,000 individual LED lights.
4. Hamilton Cemetery
You can just feel the history at this 100-acre cemetery on York Boulevard near the harbour. This is the oldest public burial grounds in the city and the final resting place for soldiers from World Wars I and II as well as some of the city's most notable politicians including many of the city's past Mayors.
Where You've Seen It: Its eerie beauty has caught the eye of the creative team behind the TV series, American Gods, based on the best-selling novel by Neil Gaiman.
Star turn: Take a free guided walk through the cemetery to learn about its fascinating history and the dignitaries who chose to spend eternity there.
5. LIUNA Station
There's plenty of Hollywood-style glamour at this premier event space to draw film crews. The former CN Railway station built between 1929 and 1931 with Art Deco details is a real stunner and is a designated National Historic Site.
Where You've Seen It: Productions like CBC's Murdoch Mysteries, The Good Witch, Stockholm (starring Ethan Hawke), the first X-Men (2000), Umbrella Academy and Salvation have all featured this location.
Star turn: Get ready for your closeup and feel like a celebrity while you get your photo snapped on the front steps between the soaring stone columns. Then explore the shops, galleries and eateries along James Street North.
6. Gage Park and area
This grand urban park in the city's east end packs a lot of attractions into its 30 hectare footprint, including greenhouses, an elegant fountain, a lawn bowling club, tennis courts, perennial gardens, and a bandshell - a perfect backdrop for a host of events and lots of filming.
Where You've Seen It: Umbrella Academy filmed here as well as Canadian director Atom Egoyan's new film, Guest of Honour, starring Luke Wilson. Scary Stories to Tell in the Dark (written by Hamilton fan Guillermo del Toro) also used Gage Park as a backdrop.
Star turn: Make your friends think that you've gone somewhere tropical by taking a selfie in the lush greenhouses where Roots Canada recently shot one of its campaigns.
7. Harbourfront
Just minutes from downtown, the waterfront area is always action packed. Tour Parks Canada's floating museum HMCS Haida, a Tribal-class destroyer that served the Royal Canadian Navy from 1943 to 1963; take a bay-side trip on a miniature train; roller skate or ice skate under the stars, and watch the waves and boats bobbing in the bay as you walk the paved trails.
Where You've Seen It: The West Harbour's beauty was captured on film in award-wining movies like John Q with Denzel Washington and Cinderella Man, starring Russell Crowe.
Star turn: Grab a coffee on site and explore the historic harbour and waterfront slated a huge redevelopment.
8. Dundurn Castle
One of Hamilton's best-known attractions is a show stopper. Built in 1835 for politician Sir Allan Napier MacNab, the 40-room, neoclassic mansion is Hamilton's most iconic museum.
Where You've Seen It: The castle has co-starred in a number of productions, including blockbuster The Incredible Hulk, and more recently, Crimson Peak, a Gothic romance set in the Victorian era with Jessica Chastain, and season five of The Good Witch.
Star turn: Go behind the scenes with a tour of the castle, explore the kitchen garden and explore the military history of the site.
9. Tim Hortons Field
This multi-purpose stadium rebuilt on the site of historic Ivor Wynne Stadium has welcomed many types of fans including those who love football, soccer, rugby and live music.
Where You've Seen It: The Amazon Prime original series The Boys filmed here, featuring a motley crew of unlikely superheroes, co-created by Seth Rogen.
Star turn: Grab a ticket to catch a game featuring Forge FC, the city's new professional soccer team, or CFL's Hamilton Tiger-Cats. The venue will also appear on television screens across the country when it hosts the Grey Cup in 2021.
---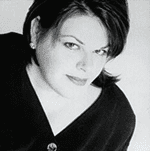 Michele Sponagle is a prolific journalist born and raised in Hamilton. Her work has appeared in top media outlets across Canada. Follow her on Facebook, Twitter and Instagram. Michele's blog takes a fresh look at some Hamilton classics, from iconic eateries to the quirky stories behind its most beloved and well-known attractions.

}