It may not be one of the longest streets in the city, but it's definitely one of the liveliest. The south-end portion of Locke Street, part of the Kirkendall neighbourhood, has become a go-to destination for those who love to shop and to eat very well.
Casual Eats
For something a little different, grab some seafood to go. This food truck parked semi-permanently in an alleyway serves up whole Canadian lobster by the pound and fresh oysters. They'll even sell you a professional shucking knife.
This iconic bar has been described as "Locke Street's living room" and has been a local fixture for over three decades. It's part sports bar, part retro diner and long-time local favourite.
This long-time Locke Street staple is consistently packed and with good reason. Their menu is loaded with delicious pizzas, burgers and pastas – all made with fresh, locally sourced ingredients.
Warm up with a tasty bowl from this famous soup restaurant, now with four locations in the city. The soup menu changes daily but they also serve exceptionally good fries, burgers and salads.
Enjoy great people-watching along lively Locke Street from this pretty wrap-around patio over drinks and elevated, creative pub food.
This plant-based, gluten-free eatery is totally vegan and totally delicious. Think comfort foods reinvented like cashew cream sauce mac and cheese and chickpea caesar burgers.
Coffee Shops and Treats
If you snooze, you'll lose. Fresh, baked-from-scratch donuts are snapped up by morning crowds so get to its Locke Street location early. It has the classics (like apple fritters), but also unique varieties, like sriracha and lime.
Chocolate, chocolate and more chocolate. What's your favourite way to enjoy it? Chocolate bomb or peanut butter cup? Hot chocolate, salted caramel-chocolate fondue, or dip to slather over ice cream? This lovely shop has you covered.
You'll find gourmet coffee, vegan treats and a very laid-back, friendly vibe at this sun-drenched coffee shop.
Feed your sweet tooth and take a bite out of this bakery's creative cupcakes and famous whoopie pies, baked fresh daily.
Global
The giant white pizza oven visible from the dining room is a sign of good things ahead. The menu is a non-stop celebration of modern Italian fare, from artisan pizzas, hand-crafted pasta and hearty mains. To finish, tiramisu is a must.
Fine Dining

Victoria's is well-worth mentioning for its show-stopping seafood towers and perfectly grilled aged steaks. It's worth the short trek a few blocks north to experience the kind of service that turns dinner into an unforgettable experience.
Shop
You'll feel like you've been transported into a french fairytale when you step inside this apothecary where sparkly chandeliers twinkle above tables full of luxury soaps, candles, perfumes, jewelry, and home decor.
Need a little something to spruce up your place? Head here to find a thoughtfully curated collection of merchandise, from linens to garden pots and Hamilton-themed hand towels and stationary. Ideal for gifts, too.
There's an eclectic array of merchandise available that will dial up the comfort and welcoming vibe in your home. Think finishing touches like cool drawer pulls and paints, wall art and blankets. For a cozy night at home, you can find the essentials like adult rompers, scented candles, teas and bubble bath.
Pasta lovers are in their happy place in this shop offering hand-made pasta, heat and eat meals, sandwiches, tiramisu and focaccia, plus the essential groceries you need to make a scrumptious Italian dinner on your own. Saturday and Sunday are the days to pick up fresh ravioli.
This neighbourhood toy store is perfect for shoppers in search of natural, sustainable, and ethically sourced toys.
Here's another name you might recognize from elsewhere in the city. Its Ottawa Street location serves up some of the best fish 'n chips in the city. Its spin-off retail location on Lock offers sustainable seafood for sale, plus prepared fare like lobster rolls and chowder.
See and Do
Release your inner artist at this interactive drop-in pottery studio where you can try your hand at pottery painting, clay hand-building and yes, even wheel throwing.
The Locks on Locke

Don't leave without checking out the locks on the fence over the railway tracks. Locals have been putting locks on the fencing here for years, which follows the Parisien tradition of adding "love locks" to the Pont des Arts bridge and throwing the key into the River Seine.
For more information, see Locke Street South Shopping District.
---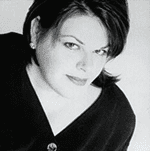 Michele Sponagle is a prolific journalist born and raised in Hamilton. Her work has appeared in top media outlets across Canada. Follow her on

Facebook

,

Twitter

and

Instagram

.

}