Hamilton's east end is a dynamic mix residential neighbourhoods, innovative eateries, unique shopping and lakefront attractions. While its historic roots run deep, the area is also experiencing an exciting revival and packed with tons of new spots to venture out and explore, from Barton Street to the beachfront.
EAT
Casual
You don't have to be a golfer to love this bar. Expect classic cocktails, a substantial menu of spirits, especially whisky, wine and local craft beer. Gather up your friends and book some time (available by the hour) to hone your swing with the pub also indoor golf simulators.
You'll find quality comfort food at this this east end restaurant specializing in brisket, barbecue, and fresh-from-the-oven Shorty's Pan Pizza, famous in the Crown Point neighbourhood and way beyond.
Not sure whether you'd like vegan cuisine? Try one of the 100 percent plant-based burger and be converted. This small eatery on Ottawa Street is the first of its kind in Canada. Patties are made from ingredients like mushrooms, chick peas and black beans. You'll be amazed how delicious they are.
This casual and creative eatery on Ottawa Street North is popular with locals for its fun approach to delicious food. Its blackboard tapas and cocktail menu changes seasonally with locally sourced ingredients and small plates like Korean Fried Chicken, Stuffed Jamaican Patties and Tater Tot poutine.
There's a laser-like focus on doing fish 'n chips perfectly. Fish is coated in super crispy batter and chips are golden brown. Order a side of house-made gravy, too. It offers just a couple of tables so if you don't nab one, get your meal to go.
Discover its golden touch when it comes to breakfast. Try the champagne pancakes with real gold leaf flakes, a popular brunch staple. Its retro, pink-saturated décor provides a funky backdrop.
Fans of New York style pizza can now get their fix a bit closer to home. Grab a slice or a whole pie to go. But make sure you leave room for their melt-in-your-mouth "Nodini" – little pizza dough balls brushed with garlic oil, chili and honey.
How's this for a unique combo? Detroit-style pizza and Hawaiian-inspired drinks…together at last. This Barton Street pizza and tiki bar really is something special. While only open for takeout for now, you can still choose from a huge menu of specialty pizzas and take-home cocktail kits.
This self-described 'east end local' has an effortless, cool vibe that locals and visitors love. It's also got traditional roast beef dinner nights and 160 varies of whisky from around the world!
This newer local craft beer destination offers a great selection of local craft beer, cocktails and classic bar snacks as well as to-go beer and wine.
Treat yourself (and others) at this Barton Street cafe that lets customers buy buttons for those in need so that they can buy their own meals too. Housed in a gorgeous historic building, the open concept cafe is volunteer run, friendly and delicious.
Coffee Shops and Treats
At the corner of Cannon and Ottawa Streets, this lively spot does coffee and all its variations with flair. Grab a treat like a chewy chocolate chip cookie or vegan blueberry pecan muffin to go. Better yet, grab a table and order their famous waffles, either sweet or savoury.
New to Barton Street, cake bowls have arrived with delicious results. Pick your cake, frosting type and toppings to build your own dessert, or go with a menu selection, like vanilla bean or Oreo cookie.
This cozy Barton Village coffee shop specializes in artisan coffees, described in detail by knowledgeable baristas. Sip a brew accompanied by a flaky croissant or butter tart.
This beloved east end Italian bakery offers a rotating menu of sourdough breads, donuts, cinnamon buns and other delectable baked treats, worth the weekend lineups. Add a bottle of wine, craft beer or local cider to your order from their well curated bottle shop.
Lucky for local craft beer lovers, this 10,000 square foot brewery also has a taproom, open for visitors. They pride themselves on the quality of their award-winning beer while offering a friendly, laid back atmosphere.
Check out this new international twist on ice cream on Barton. Located inside EZ Mart, you'll find the same ice cream rolls often found at street vendors in Thailand. Expect out-of-the-ordinary flavours, such as pumpkin spice, paan and Ferrero Rocher, made with fresh, local ingredients.
Iconic
For more than five decades, Hamiltonians have flocked to this Barton Street bakery for amazingly fresh cannolis – said to be the best in the city. They go well with an espresso brewed on-site. The rum cake also has plenty of fans.
Dining at this Barton Street institution is like going back to the 1950s. Neither the décor nor the food has changed much over its 75-year history. Classic Italian dishes are prepared with pride. Diners rave about the gnocchi and pasta carbonara. Open Fridays and Saturdays only.
Visitors to the beachfront and Confederation Park have loved this retro beachside diner since 1946. Hot dogs, hamburgers and fish 'n chips are the standouts. All go well with old-fashioned milkshakes, accompanied by a beautiful view of Lake Ontario.
Global
It's all about the authentic, Portuguese-style roast chicken at this Barton Street spot. Meat is roasted slowly over charcoal, infusing it with tons of flavour. Pair with hand-cut fries or Parisienne potatoes, finish with a homemade custard tart.
In a light-filled space at the corner of Main and Ottawa Street, Italian cuisine gets a modern spin on pizzas, pastas and side dishes, like crispy polenta fries. Servings are generous, so there may be leftovers in your future.
Visitors rave about this 'magnifique' Barton Street creperie serving decadent sweet and savoury stuffed crepes and other French bistro inspired treats.
SEE AND DO
Technology and history come together in this one-of-a-kind museum. Located in a 150-year-old pumphouse, the National Historic Site has some of Canada's oldest steam-powered pumping engines. Guided tours help visitors understand the technology behind them.
Join the dog walkers and joggers along the paved 4.3 km-long Hamilton Beach Trail. It's a great place to catch the sunset, people watch and enjoy beautiful natural surroundings. The park also has Lakeland Pool and splash pad, and picnic areas, plus go-karts and Adventure Village, a children's amusement centre, nearby.
Treat yourself to a great film in a gorgeous theatre at Hamilton's newest independent movie-house. This vestige to the city's past was built in 1914 as a Vaudeville house and was recently re-opened to rave reviews.
Experience a uniquely Hamilton, outdoor exhibit at this multi-disciplinary installation of contemporary and historic visual art and dub poetry along the Pipeline Trail. The exhibit brings museum-quality art to an outdoor public space, traditionally underserved by cultural institutions in the lower city's east end.
SHOP

Ottawa Street
Hamilton's historic fabric district has drawn locals and out of towners alike for decades to shops like European Textiles. Over the years, the Ottawa Street has expanded greatly, adding consignment shops like The Millionaire's Daughter, antique/vintage stores and spots catering to crafty types, like The Painted Bench. It's now considered a one-stop shopping destination for designers who come from far and wide for the selection and deals on this famous street.
Also in the mix are unique fashion outlets, like Greta's Flair on Ottawa Street, specializing in expert bra fitting, lovely lingerie of all types and swimsuits. At Bra-makers Supply, you can even learn to make your own bra at one of its classes, or buy a ready-made one.
For more information, visit Barton Village and Shop Ottawa Street websites.
This family-run business has been pleasing those who like it hot with its collection of tasty and sometimes fiery sauces since 2013. It now has a shop on Barton Street where you can pick up a few bottles and some Dawson's merch, too. For some extra cred, check out their shout-outs on Hot Ones.
The hard work of finding great vintage pieces has been done for you by this new shop in Barton Village. It's well-stocked with stylish classics worth adding into your wardrobe, from accessories to essential staples.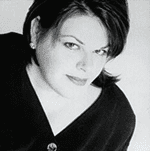 Michele Sponagle is a prolific journalist born and raised in Hamilton. Her work has appeared in top media outlets across Canada. Follow her on Facebook, Twitter and Instagram. Michele's blog takes a fresh look at some Hamilton classics, from iconic eateries to the quirky stories behind its most beloved and well-known attractions.

}