Please check ahead for availability, closures and any new safety procedures.
Follow the Niagara Escarpment east into the communities of Stoney Creek and Winona for a mix of historic downtowns, greenspaces and a lush rural gateway to the Niagara region.
EAT
Casual
Roll up your sleeves and be ready to get messy. This '50-themed eatery treats southern barbecue like art. It uses hickory smoke to build flavour in its brisket, ribs and pulled pork. You're guaranteed to taste their passion for doing BBQ right in every bite.
Set in a historic, repurposed power station, diners most often come for the Sunday brunch buffet or one of the mid-week specials, like all-you-can-eat-mussels on Tuesdays or Wednesday wing night. An ample menu ensures all palates are pleased.
Create your own master pie at this local favourite pizzeria. Like your pizza with a bit of kick? Try the made-in-Hamilton "Devil's Punchbowl" (a nod to the nearby waterfall) topped with pepperoni, hot peppers, jalapenos, and Frank's hot sauce.
Familiar to Toronto folks, this BBQ joint now has a Hamilton location – an old converted church on Rymal Road. The moment you arrive, the aroma of smoked meat hits you – a sign you're in for something delicious. Indecision can be an issue, so first-timers may want to order a platter with a bit of everything – ribs, sausage, pulled pork, brisket and fixings.
There's plenty to keep guests clucking when it comes to great chicken piri-piri style, made with a fragrant chili pepper sauce. Choose from small bites, like tacos and tenders, perfect for snacking, or heartier fare such as sandwiches, half or full chickens. Don't leave without a few Portuguese custard tarts in hand.
Look no further if you're in the mood for a scenic spot with an inviting view and good food. Located inside the Fifty Point Conservation Park by the dock, diners can enjoy classic Italian and Greek dishes. For dessert, how can you choose between baklava or cannolis? Easy. Get both.
Judging from the reviews, if Rony's was a movie, it would be a blockbuster. There's a lot of love happening for its charcoal chicken. Cooked slowly over real charcoal, it's crazy juicy with plenty of smoky flavour. Enjoy kabobs with the thick, tangy homemade yogurt sauce. Load up on sides like tabouli, hummus, and lemony potatoes.
First impressions count. Housed in a private castle built in 1920 on the shores of Lake Ontario, the elegance of its setting carries through to its menu. Charbroiled steaks brushed with herb butter are the main attraction. Add surf to your turf with a lobster tail.
Iconic
Since 1952, this popular bakery/eatery has been serving homemade specialties customers truly appreciate. The roster has grown over the decades, but its signature cheese-less slab pizza remains a local favourite and claim to fame. This is a great spot to grab a veal on a bun, meatball subs and pasta.
While it's no longer an inn, the restaurant's focus on hospitality hasn't changed. It has a long, diverse menu, but many diners come for the prime rib – a house specialty. There's nothing trendy about this place. And that's the way long-time patrons like it.
Global
Opened in a strip mall six years ago, this is a restaurant that's not easy to label, but pan-Asian fits the bill. Local diners give it high marks for its savoury dishes across the board, including satay, noodle soup, Thai green curries and roast duck.
Reviews for this Indian restaurant on Centennial Parkway often mention the quality ingredients used in its dishes. Its flaky samosas are big winners, along with their Chana Masala (chickpea curry) and excellent selection of vegetarian dishes. Eat in or take out.
Coffee Houses and Treats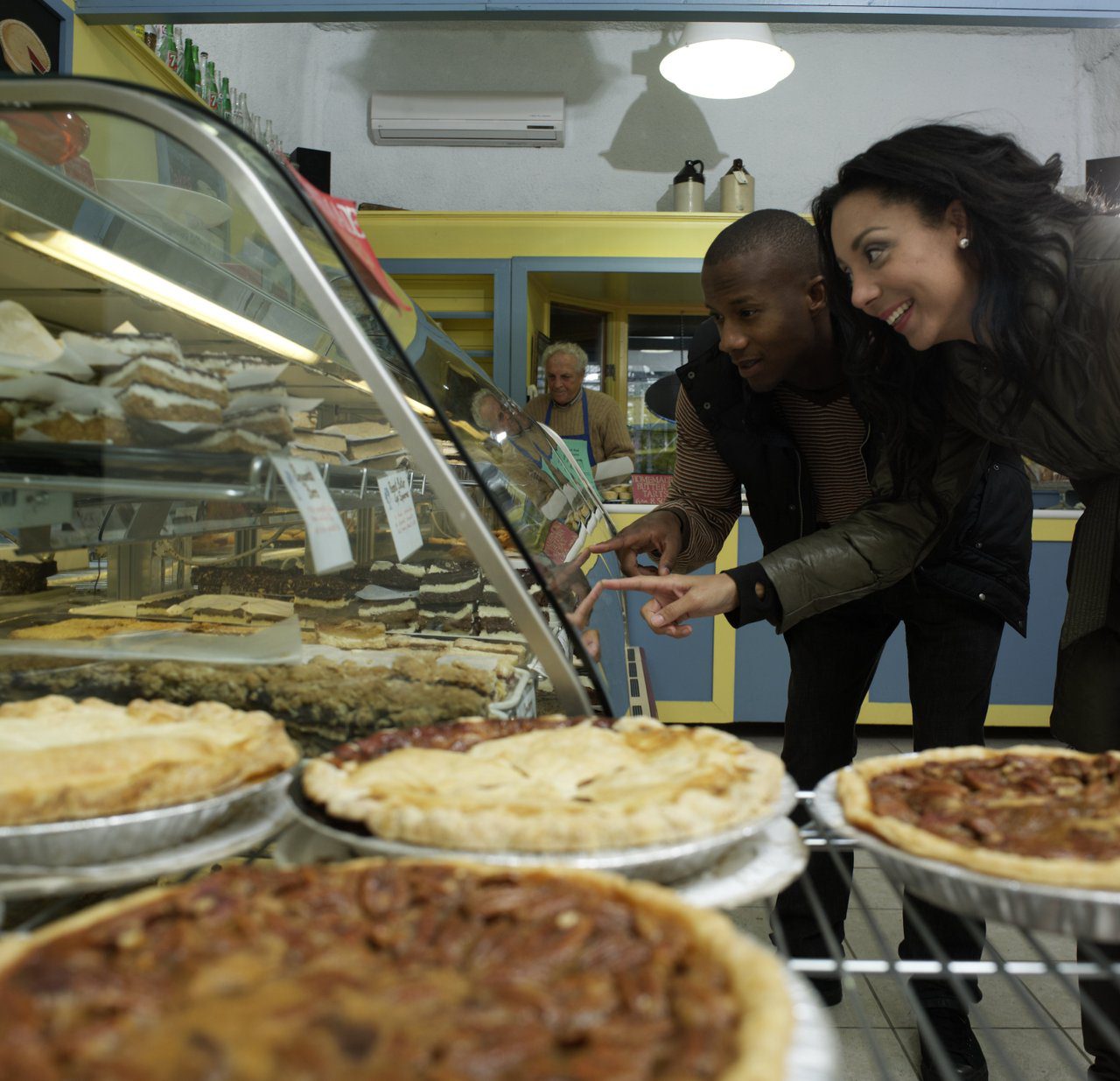 Named after the waterfall nearby, a trip to this historic red barn can help fill up your cupboards and picnic basket. It offers baked goods and heat 'n serve entrees, including butter tarts, European specialties (like Austrian linzer cookies), meat pies and quiche.
Miceli Family Bakery
Want to really eat like a local? Grab the perfect meal to go here from a wide selection of popular Italian specialties. It has a well-stocked deli counter, 12″ subs made to order, fresh sausage, meatballs and pork roasted daily. Bread is baked daily, so expect wonderful aromas upon entry.

SEE AND DO
There's a lot packed into this 80-hectare park. A marina serves the needs of boaters, while campers can spend the night at one of 76 campsites. Day visitors can happily spend the day birdwatching, swimming, fishing, hiking (featuring a new 3.4 kilometre trail) and picnicking.
You'll find one of Niagara Escarpment's most remarkable natural formations here. The Devil's Punchbowl gorge displays its geological history with multi-coloured bands of rock. The Upper falls is a ribbon waterfall (dropping 33.8 metres) and the Lower plunges 5.5 metres. Hikers can explore the 11-km long Dofasco 2000 Trail.
This National Historic Site offers a glimpse into the lives of the Gage family who worked the land before taking refuge while the War of 1812 happened around them. Tour their residence and the lovely grounds.
While there aren't too many drive-ins around in this age of Netflix, this one thrives and continues to offer first-run films on three screens. Go retro and load up your car to enjoy back to back late night movies for the price of one. Lots of snacks to enjoy from the concession stand too!
Stoney Creek is fortunate to be on the outer edge of Niagara's wine country. Visitors to the area can check out tasting rooms at wineries like Ridge Road, Puddicombe Farm (fruit wines and cider) and Leaning Post. Stock your wine cellar or pick up a bottle to share with friends.
With a stunning drop of 22 metres, this terraced ribbon waterfall is a popular spot for photographers. It's picturesque in any season and handy to a 4-km trail that connects three falls – Buttermilk, Albion and Glendale.
SHOP
For visitors in search of a variety of big-name retail offerings, Eastgate Square is conveniently located right on Centennial Parkway North. The mall is home a variety of chain and independent stores, pharmacies and a food court.
For more information, please visit Downtown Stoney Creek.
---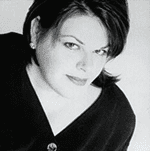 Michele Sponagle is a prolific journalist born and raised in Hamilton. Her work has appeared in top media outlets across Canada. Follow her on

Facebook

,

Twitter

and

Instagram

.

}