You'll never be thirsty in Hamilton, thanks to our stellar lineup of beers, ciders and wines – keeping pace with the city's booming culinary scene.



Here's a thirst quenching list of where you should go to raise a glass around town.
Make sure to check ahead for the most current retail, taproom and patio openings. And don't forget to ask about shipping options.
DESTINATION BREWERIES
Merit Brewing
170 James St N

View Website
Located in the heart of the arts district, guests can check out the patio not just to drink, but to eat, too. Think baked beans, sauerkraut and butter-chicken sausages and some of the best fries in town, devoured around communal dining tables. Their brewmaster Aaron Spinney (ex-Sawdust City Brewery in Gravenhurst, Ont.) is unafraid to incorporate non-traditional ingredients, like nectarines and coriander.
The brewery is currently open for takeout and delivery.
Collective Arts Brewing
207 Burlington St E

View Website
This craft brewery in Hamilton's industrial north end prides itself on pouring plenty of creativity into every can, including the can itself, which features original label designs by artists from around the world. Inside, there's tasty beer or perhaps cider. Never content with the same old same old, the changing seasons mean new additions to the roster.
Their retail store is currently open for beers to-go only while the Beergarden patio is open Thursday to Sunday for smaller groups by reservation.
Grain & Grit Beer Co.
11 Ewen Rd

View Website
In in the west end of the city, this family-run brewery is just a short hop from McMaster University. Its head brewer Alex Sporn brings a European flair to his creations, thanks to the wee town in Germany where he grew up. Also a former winemaker, he's now applying his skills to small-batch beer.
Fairweather Brewing Co.
5 Ofield Rd, Unit 1

View Website
This newer arrival to the west end is committed to both creativity and tradition. Visitors have a tough choice choosing between favourites like American Oat Porter and High Grade American IPA in a warehouse-based taproom. After sampling, take home some souvenir bottles, howlers (32 oz.) or growlers (64 oz.).
Shawn & Ed Brewing Co.
66 Hatt St, Dundas

View Website
A successful Kickstarter campaign helped kick off brewing operations in this old ice rink in downtown Dundas. The result is a spacious tasting room with gorgeous soaring ceilings and large tables for gathering and sipping. Of note is their award-winning Barrelshed series – beers aged in wine barrels to give them a unique character.
Clifford Brewing
398 Nash Rd N

View Website
In the east end, brewer Brad Clifford launched his namesake brewery in 2015 with Pinball Wizard APA and Clifford Porter. Since then, he's added East Hamilton Lager and four other beers to the mix. Not sure which one to choose? The tap room offers beer flights (four samples) or singles to help make your decision easier. Visit in person or online and find out for yourself why Clifford Brewing was named "Brewery of the Year" at the 2019 Canadian Brewing Awards.
The Hamilton Brewery
While there's no taproom to visit (yet), the work of brew master Warren Pyper can be sampled at some of the city's top restaurants, like Radius and Saltlick. The self-educated brewer hit a homerun with his first creation, Blue Collar Pale Ale, a nod to Hamilton's industrial roots, and has been going strong ever since with follow ups like Riley Ale.
SATISFYING CIDERS
West Avenue Cider
84 Concession 8 E, Freelton

View Website
Located in a charming farmhouse overlooking a serene country landscape, this award-winning, small-batch cidery believes in starting with superior quality fruit. In this case, it's the heritage apples of Somerset Orchards where they're located. The result is crisp clean flavours that benefit from barrel aging and careful craftsmanship. Enjoy a glass or maybe a few with a savoury cheese plate.
The cidery is currently open for online shopping and contactless pick up. The tasting room is open Friday to Sunday.
WINERIES
Leaning Post
1491 Hwy 8, Stoney Creek
View Website
Winemaker Ilya Senchuk learned his craft in wineries across Niagara and New Zealand. He now applies his skills to make satisfying Rieslings, chardonnays and pinot noirs. Excellent terroir paired with a passion for small-batch vintages has helped this family-run winery become a stand out.
Puddicombe Farms & Winery
1468 Hwy 8, Stoney Creek
View Website
This is a one-stop shop offering good things to eat and drink. It's a winery (with more than 25 varietals available) and a cidery that produces Sir Isaac's Premium Pear Cider. There's also a country market selling baked goods, preserves and more, plus a cafe to enjoy light fare like sandwiches and salads.
Ridge Road Estate Winery
1205 Ridge Rd, Stoney Creek
View Website
Half the fun of visiting is the drive to get there along a winding road. Enjoy the views of Niagara Escarpment and Toronto skyline in the distance. When you arrive, you'll find a charming tasting room with staff who offer complimentary tastings and happily share their knowledge with guests.
TASTING EXPERIENCES
Leave the driving to Original Hamilton Beer Tours so you can enjoy sampling the best of Hamilton breweries and cideries. Its experts take the guess work out of where to go and what to sip. Their most popular tour, Sample of Hamilton, includes stops at three local breweries, samples and food pairings.
Hamilton Halton Brant True Brew Path put together many of the most notable local highlights of the region's brewery scene in a two-day suggested itinerary. It mixes in local attractions and great food into the mix to make it a well-rounded getaway. A great way to discover new and notable spots.
Craft beer fans can explore Hamilton's exciting brewery scene with the Craft Beer Passport. It gives users access to $2 craft beers at participating bars and breweries across town. Start by downloading its free app.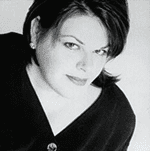 Michele Sponagle is a prolific journalist born and raised in Hamilton. Her work has appeared in top media outlets across Canada. Follow her on Facebook, Twitter and Instagram. Michele's blog takes a fresh look at some Hamilton classics, from iconic eateries to the quirky stories behind its most beloved and well-known attractions.