Picture an ideal Canadian town – with a pretty historic downtown, surrounded by breathtaking nature – and you'll get a sense of what Dundas has to offer. Nicknamed Valley Town for its location at the foot of the Niagara Escarpment and home to waterfalls, trails and great restaurants, this picturesque area is a must-see on any visit to Hamilton.
Casual Eats
Everything on this small menu is prepared fresh using local ingredients. Diners love the attention paid to all that goes on the plate. Offerings change seasonally, but expect dishes like mushroom linguini, rainbow trout and terrific burgers.
There's a local watering hole in every town and for Dundas residents, this is the place, especially its patio come summer. Locals gather to sip on cocktails, cider and a range of brews. Tex-Mex main dishes pair nicely with its bar offerings.
Old Bagel House
Collins Brewhouse
It's difficult to find authentic Montreal-style bagels outside of Montreal, but you'll find them here. They're hand rolled, boiled, then baked in a wood fired oven. Bins are filled with both traditional and flavoured types. Pick up a tub of cream cheese, too.
This pub's history in Dundas goes way back almost 200 years when the Irish Collins family first settled in Dundas and eventually established a saloon and hotel. Today it's a popular neighbourhood meeting spot with a great patio.
This cozy spot roasts its own beans, which appeals to those who seek perfection in every cup of coffee. It also has all-day breakfast featuring brioche French toast, breakfast sandwiches and avocado toast. Plus there are excellent sandwiches on artisan bread.
This retro diner (picture checkered floors and red swivel stools) is packed with sweet treats including epic crepes, waffles, banana splits, and milkshakes. They've also got lots of savoury dishes to choose from. Perfect for the young and the young at heart.
Fine Dining
Quatrefoil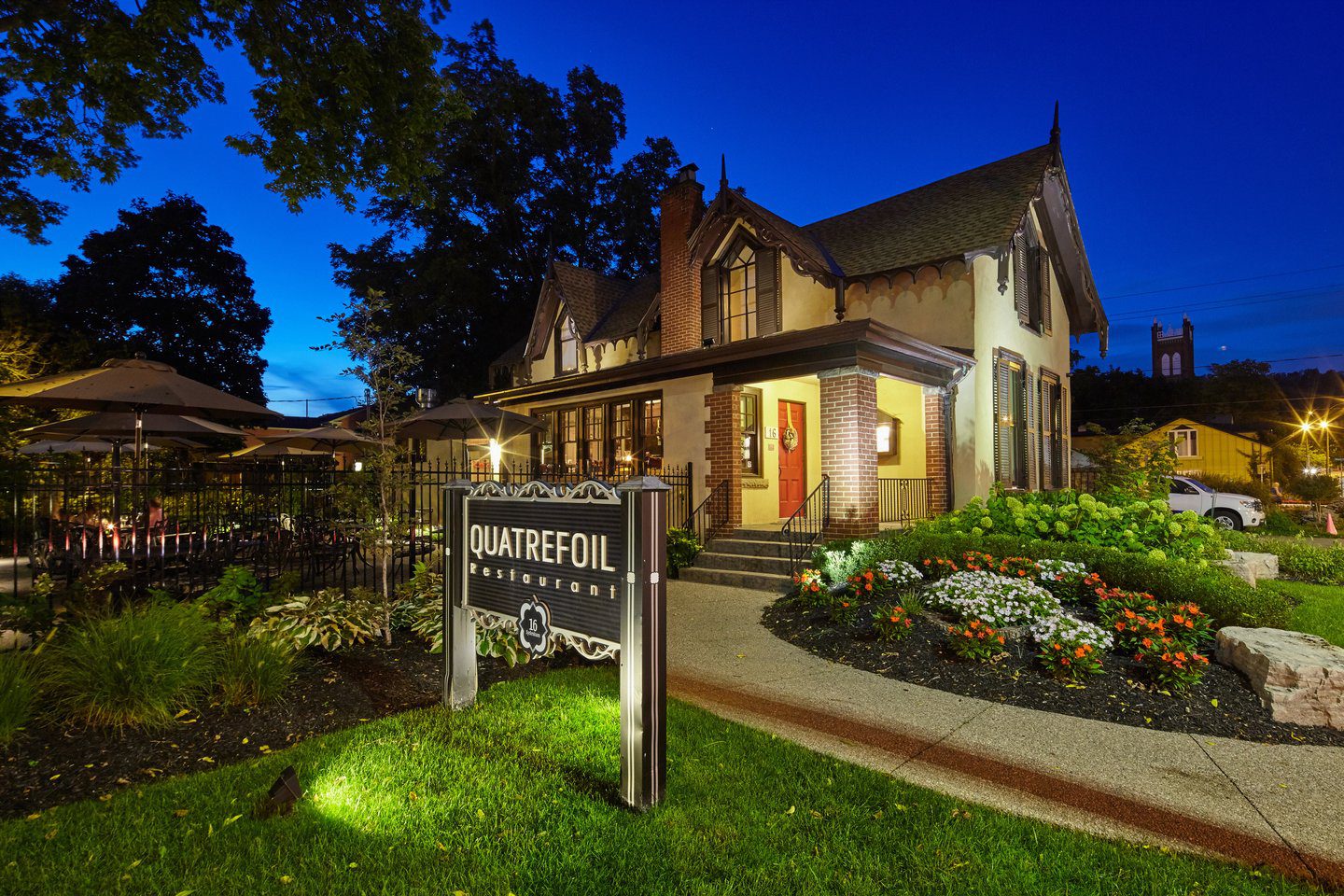 There's plenty to boast about at this gorgeous, top-ranked restaurant. Since opening in 2010, it's been named best new restaurant by enRoute and Toronto Life. French cuisine is updated with contemporary flair and local ingredients. Choose the tasting menu (available on Fridays), lunch or dinner. Regardless of your selection, dishes land on table looking Instagram-ready.
French Revolution Bakery & Creperie
This is a new addition to the downtown dining scene. Dine in and enjoy salads, pizza, lasagna, crepes, soups and quiches. Or take home meringues, croissants, macarons, eclairs and baguettes, including gluten-free versions.
Bangkok Spoon

A Thai chef makes a world of difference when it comes to preparing authentic cuisine. Loyal diners have helped it win multiple awards. You'll see why when you dig into exclusive dishes like tamarind pork ribs and house pad thai noodles.
Namu Restaurant
This Korean eatery does comfort food with a twist, embracing several Asian and North American influences in its creative fusion menu featuring items like "Seoul Poutine" and "Creamy Miso Gnocchi".
India Village
This popular Indian restaurant known – and loved – for its authenticity crafted dishes, made with freshly ground spices. Popular items include a perfectly spiced chicken tikka masala and lamb-based curry. (There's a second location in Ancaster).
See And Do
Wow-worthy Waterfalls
01

02

03

04

05

06

07

08

01

02

03

04

05

06

07

08
One of the largest and most popular waterfalls in the region can be found at Dundas' Webster Falls. Photographers and Instagrammers love this natural wonder because of its dramatic 22-metre drop. It's a scenic spot that changes with the seasons. Explore and pose for selfies on the newly restored cobblestone bridge across Spencer's Creek.
Nearby, there's also Tews Falls, the tallest in the area with a 41 metre drop, and an ideal starting point for hikes to Hamilton's famous Dundas Peak with stunning valley views.
If visiting in the summer, be sure to check websites for shuttle information since parking is limited.
Stretched over 1,200 hectares, this natural beauty includes a wide range of outstanding features. Explore Carolinian forest, meadows and flowing streams. As you bike, horseback ride, hike, or walk along the trails (more than 40 in total), you'll even find old ruins of buildings dating back to 1855, plus plenty of perfect picnic spots.
Explore 10 kilometres of trails that wind through peaceful meadows and towering pines, or enjoy canoeing, fishing, swimming and the lake's 360-metre sandy beach.
This artist-run not-for-profit gallery tucked inside a historic former library showcases arts and crafts by contemporary regional and Canadian artists.
Lavender lovers can use their favourite scent in the bathroom, bedroom or kitchen. This pretty shop sells essential oils, caramel sauce, jam and honey all infused with French or English lavender.
Ask chefs within a 150-mile radius and they'll likely know this butcher shop and its reputation for doing things the traditional way. It sells dry-aged steaks, heritage pork, rotisserie chicken and meat pies made in-house, locally sourced.
You'll never know what treasures you'll uncover here. Open Sundays year round, collectibles, vintage and antique goods, from Pyrex bowls to primitive jam cupboards, are spread over five buildings. It has been family-owned and operated for more than 50 years.
In this compact store, called "the toy store for cooks and chefs," kitchen wares of every description are stocked from floor to ceiling. And you may catch a visiting chef (like Jacques Pepin) dropping by to give a demo.
With trails surrounding Dundas in every direction, it's not surprising that the bike culture is so strong here. This is a popular hub for all things related to bikes – buying, fixing, accessorizing, tune-ups, how-to classes and expert advice. Pick up a tee from The PRFCT Line, which donates money to local trail systems.
For over a century, this Dundas institution has attracted shoppers with sophisticated palates with its gourmet approach to everything it sells. It chooses the very best fresh, local and organic produce. Those short on time can buy prepared foods, from pizza to meat loaf.
For more information, visit the Downtown Dundas website.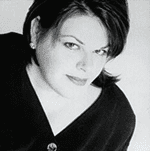 Michele Sponagle is a prolific journalist born and raised in Hamilton. Her work has appeared in top media outlets across Canada. Follow her on Facebook, Twitter and Instagram. Michele's blog takes a fresh look at some Hamilton classics, from iconic eateries to the quirky stories behind its most beloved and well-known attractions.

}