Hamilton's east end is a mix residential neighbourhoods, park lands, great shopping and lakefront attractions. It's also culturally diverse, which has created a unique range of restaurants and shops waiting to be explored.
EAT
Casual
Not sure whether you'd like vegan cuisine? Try one of Boon's 100 percent plant-based burger and be converted. This small eatery on Ottawa Street is the first of its kind in Canada. Patties are made from ingredients like mushrooms, chick peas and black beans. You'll be amazed how delicious they are.
This casual and creative eatery on Ottawa Street North is popular with locals for its fun approach to delicious food. Its blackboard tapas and cocktail menu changes seasonally with locally sourced ingredients and small plates like Korean Fried Chicken, Stuffed Jamaican Patties and Tater Tot poutine.
There's a laser-like focus on doing fish 'n chips perfectly. Fish is coated in super crispy batter and chips are golden brown. Order a side of house-made gravy, too. It offers just a couple of tables so if you don't nab one, get your meal to go.
Discover its golden touch when it comes to breakfast. Try the champagne pancakes with real gold leaf flakes, a popular brunch staple. Its retro, pink-saturated décor provides a funky backdrop.
Fine Dining
There is no restaurant like it in the city. It has just six seats which overlook the kitchen. It gives diners an opportunity to watch chef Matt Cowan in action and to see how the magic behind his inventive tasting menus happens.
Coffee Shops and Treats
At the corner of Cannon and Ottawa Streets, this lively spot does coffee and all its variations with flair. Grab a treat like a chewy chocolate chip cookie or vegan blueberry pecan muffin to go. Better yet, grab a table and order their famous waffles, either sweet or savoury.
New to Barton Street, cake bowls have arrived with delicious results. Pick your cake, frosting type and toppings to build your own dessert, or go with a menu selection, like vanilla bean or Oreo cookie.
This cozy Barton Village coffee shop specializes in artisan coffees, described in detail by knowledgeable baristas. Sip a brew accompanied by a flaky croissant or butter tart.
Located on Barton Street, this is one of the cutest shops you'll find in the city. Hand-crafted sugar cookies, macarons in pastel shades, gummies and more are elevated to art forms here and displayed beautifully. Don't miss the handmade caramels.
Fans of Timmies should consider a pilgrimage to first ever Tim Hortons opened by it namesake and late NHL defenceman on Ottawa Street North in 1964 in Hamilton's historic fabric and design district. Look for the statue of Horton wearing a Toronto Maple Leafs jersey erected outside the restaurant. After grabbing your honey cruller and double double, head to the 2nd floor museum for a walk down memory lane with vintage city photos and displays of original paper coffee cups.
Iconic
For more than five decades, Hamiltonians have flocked to this Barton Street bakery for amazingly fresh cannolis – said to be the best in the city. They go well with an espresso brewed on-site. The rum cake also has plenty of fans.
Dining at this Barton Street institution is like going back to the 1950s. Neither the décor nor the food has changed much over its 75-year history. Classic Italian dishes are prepared with pride. Diners rave about the gnocchi and pasta carbonara. Open Fridays and Saturdays only.
Visitors to the beachfront and Confederation Park have loved this retro beachside diner since 1946. Hot dogs, hamburgers and fish 'n chips are the standouts. All go well with old-fashioned milkshakes, accompanied by a beautiful view of Lake Ontario.
Global
It's all about the authentic, Portuguese-style roast chicken at this Barton Street spot. Meat is roasted slowly over charcoal, infusing it with tons of flavour. Pair with hand-cut fries or Parisienne potatoes, finish with a homemade custard tart.
In a light-filled space at the corner of Main and Ottawa Street, Italian cuisine gets a modern spin on pizzas, pastas and side dishes, like crispy polenta fries. Servings are generous, so there may be leftovers in your future.
SEE AND DO
As the city's beloved sports hub, it's home to the football teams like the Hamilton Tiger Cats (CFL) and Hamilton Hurricanes (CJFL). It's also where the Forge Football Club, a soccer team (part of the Canadian Premier League), will play during its first season in 2019. The CFL is also bringing the Grey Cup here in 2021.
This thrilling waterpark always makes a splash with its guests – both young and not so young. A wave pool, lazy river, tube slides and a play area for little ones keep everyone entertained. Pack your swimsuit and sunscreen because surf's up all summer long.
Technology and history come together in this one-of-a-kind museum. Located in a 150-year-old pumphouse, the National Historic Site has some of Canada's oldest steam-powered pumping engines. Guided tours help visitors understand the technology behind them.
Join the dog walkers and joggers along the paved 4.3 km-long Hamilton Beach Trail. It's a great place to catch the sunset, people watch and enjoy beautiful natural surroundings. The park also has Lakeland Pool and splash pad, and picnic areas, plus go-karts and Adventure Village, a children's amusement centre, nearby.
Treat yourself to a great film in a gorgeous theatre at Hamilton's newest independent movie-house. This vestige to the city's past was built in 1914 as a Vaudeville house and was recently re-opened to rave reviews.
SHOP

Ottawa Street
Hamilton's historic fabric district has drawn locals and out of towners alike for decades to shops like European Textiles. Over the years, the Ottawa Street has expanded greatly, adding consignment shops like The Millionaire's Daughter, antique/vintage stores and spots catering to crafty types, like The Painted Bench. It's now considered a one-stop shopping destination for designers who come from far and wide for the selection and deals on this famous street.
Also in the mix are unique fashion outlets, like Greta's Flair on Ottawa Street, specializing in expert bra fitting, lovely lingerie of all types and swimsuits. At Bra-makers Supply, you can even learn to make your own bra at one of its classes, or buy a ready-made one.
This is a one-stop shop for book lovers. Its walls are lined with used books (some rare ones and first editions). Also check out its collection of DVDs, CDs and some collectibles. Located on Barton Street, it's a fun place to stock up on good reads.
For more information, visit Barton Village and Shop Ottawa Street websites.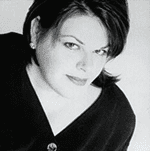 Michele Sponagle is a prolific journalist born and raised in Hamilton. Her work has appeared in top media outlets across Canada. Follow her on Facebook, Twitter and Instagram. Michele's blog takes a fresh look at some Hamilton classics, from iconic eateries to the quirky stories behind its most beloved and well-known attractions.