Every year, Hamilton ends summer with a bang with an epic street party.
Supercrawl is a three-day music and art street festival packed with live music, art installations, fashion, theatre, artisans and makers, great food, and tons of surprises around every corner.
This year, Supercrawl takes over James Street North and the surrounding downtown core from September 13-15, 2019.
Here are some of my top picks.
Supersized Supercrawl
Now in its 11th year, Supercrawl has grown from a small weekend block party to one of Hamilton's biggest annual festivals, drawing hundreds of thousands of visitors and taking over close to 20 city blocks.
It's the perfect weekend to explore the city's many galleries, restaurants and shops in downtown Hamilton. Delve into this vibrant downtown neighbourhood that's at the root of Supercrawl's inception back in 2009.
Music in the Streets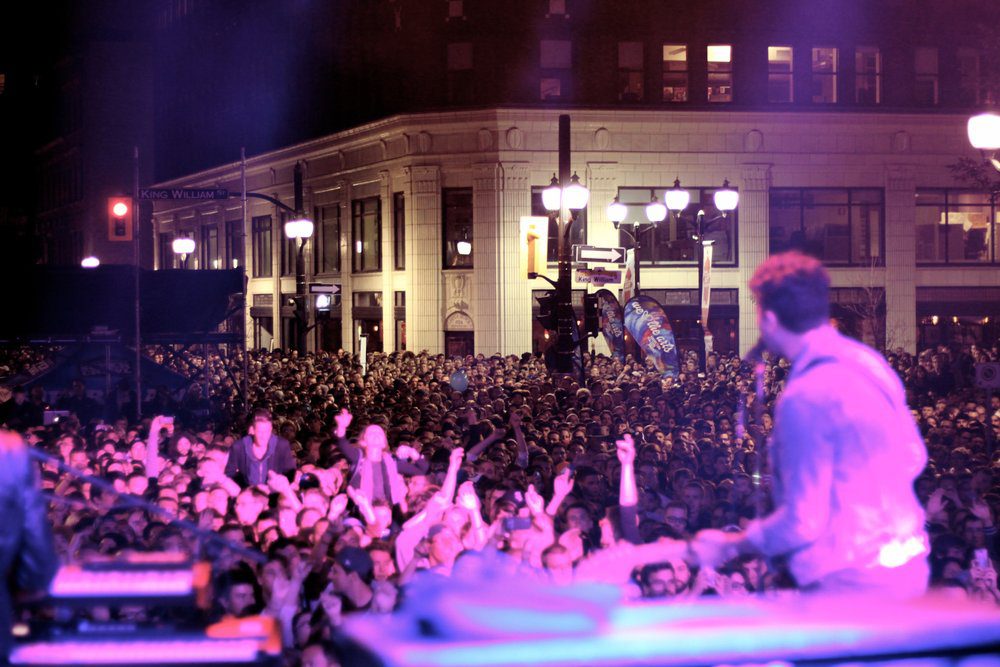 A celebration of live music is at the heart of Supercrawl. Outdoor stages line the downtown core, hosting everyone from big national and international headliners to cherished homegrown acts.
Don't Miss in 2019: Headliners include JUNO Award-winning singer-songwriter Bahamas, trailblazing icon Buffy Sainte-Marie, soul singer Bettye LaVette, beloved indie rockers Stars, Desi hip-hop star Fateh, and the local, talent-stacked blues collective Hamilton Blues All-Stars. Explore the full unbelievable lineup.
Fashion Forward

Hamilton's fashion scene has grown quickly with more and more local designers, shops, and brands making their mark in the city and well beyond.
Supercrawl recognizes fashion for the art form it is and has made it a big part of Supercrawl.
Make time for frequent visits to Supercrawl's Fashion Tent during the festival to take in creative designs by local designers and entertaining catwalk shows.
Don't Miss in 2019: The return of a dynamic drag extravaganza hosted by Sapphyre Poison and the popular Cosplay Masquerade which welcomes participants! Throughout the weekend you'll find dedicated shows to local vintage, boutiques, and brands.
For Arts Sake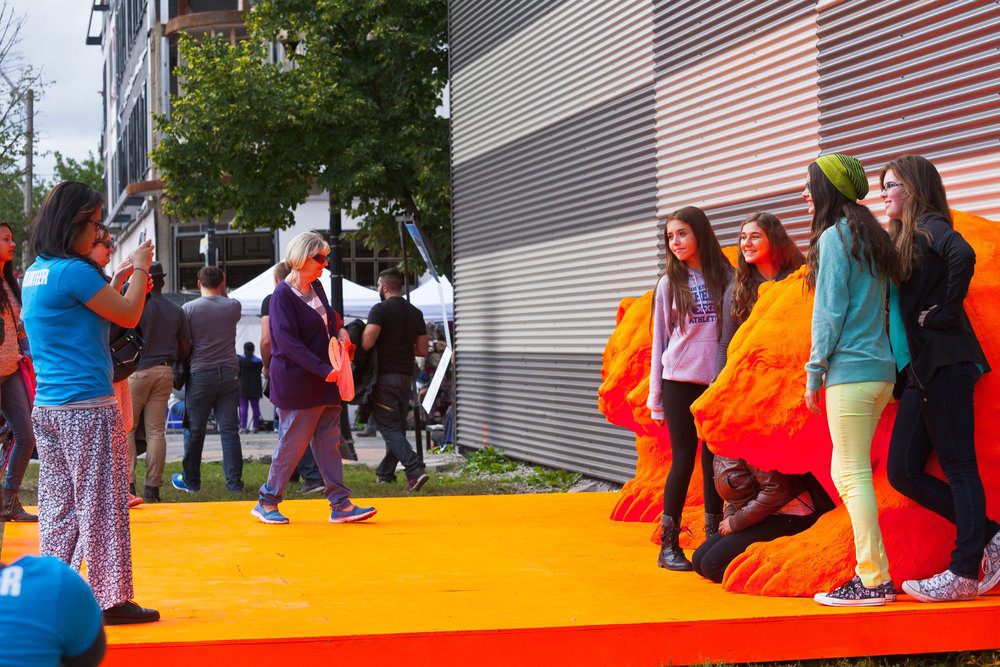 Large scale art installations have become a thrilling Supercrawl trademark.
Often constructed right onto the street or perched atop buildings, these dramatic pieces always make a statement.
While you wander, look out for plenty of large scale murals as well.
A great example of how Hamilton's vibrant creative sector exists both inside and outside of traditional gallery spaces.
Make sure to have your cameras ready.
Don't Miss in 2019: Artasia is a Culture for Kids in the Arts' initiative, empowering young people to care for the environment through arts, technology, and story exchange. This year they present the virtual reality installation #ArtPark by local artist Adrienne Crossman, focusing on forms of resistance for queer and marginalized groups. Find the full Art lineup online.
Feed your hunger
Keep up your strength during your Supercrawl adventures with the delicious selection of food trucks that roll in for the weekend. Expect to see some of the best trucks in the region join Hamilton favourites for a seriously tempting selection, considered one of the largest annual gatherings of food truck in the province.
There are also tasty options for food and drink along James North including: Mulberry Coffeehouse, Merit Brewing, Born and Raised, The Brain, Mesa, Saltlick Smokehouse, Green Bar and countless more.
Hands-On Family Fun

When the kids are done exploring with you along James Street North, head over to York Boulevard, transformed into a made-in-Hamilton Family Zone. The area is packed with hands-on activities sure to engage creative spirits of all ages.
Find out for yourself why the programming was awarded the 2019 Festivals & Events Ontario Achievement Award for Best Youth Initiative.
Don't Miss in 2019: Watch your little ones learn a new musical skill with Hamilton Music Collective's Instrument Petting Zoo or have them try their hand at making a mini-comic with the Art Gallery of Hamilton. Full family zone lineup.
Made in Hamilton Retail Therapy
Don't forget to bring home a souvenir to remember Supercrawl weekend.
Enjoy incredible local, one-of-a-kind shopping at shops along James Street North including: The Hamilton Store, O's Clothes, Blackbird Studios, Pretty Grit, White Elephant, and The Pale Blue Dot, to name a few.
Unique and memorable vendors also line the streets.
Street Performances
Always expect the unexpected as you wander the core during Supercrawl. In addition to great live music and inspiring art, you'll likely stumble on a variety of theatrical, multi-disciplinary performances.
Don't Miss in 2019: David Hudson Dance Company delivers a performance of their latest contemporary work Stanhope | Ontology; lead dancer of Arabesque Dance Company, Leanna, brings the art of belly dance to the street with Belladance; and returning to the city is the always entertaining Teeny Tiny Music Show.
Tourism Hamilton Visitor Centre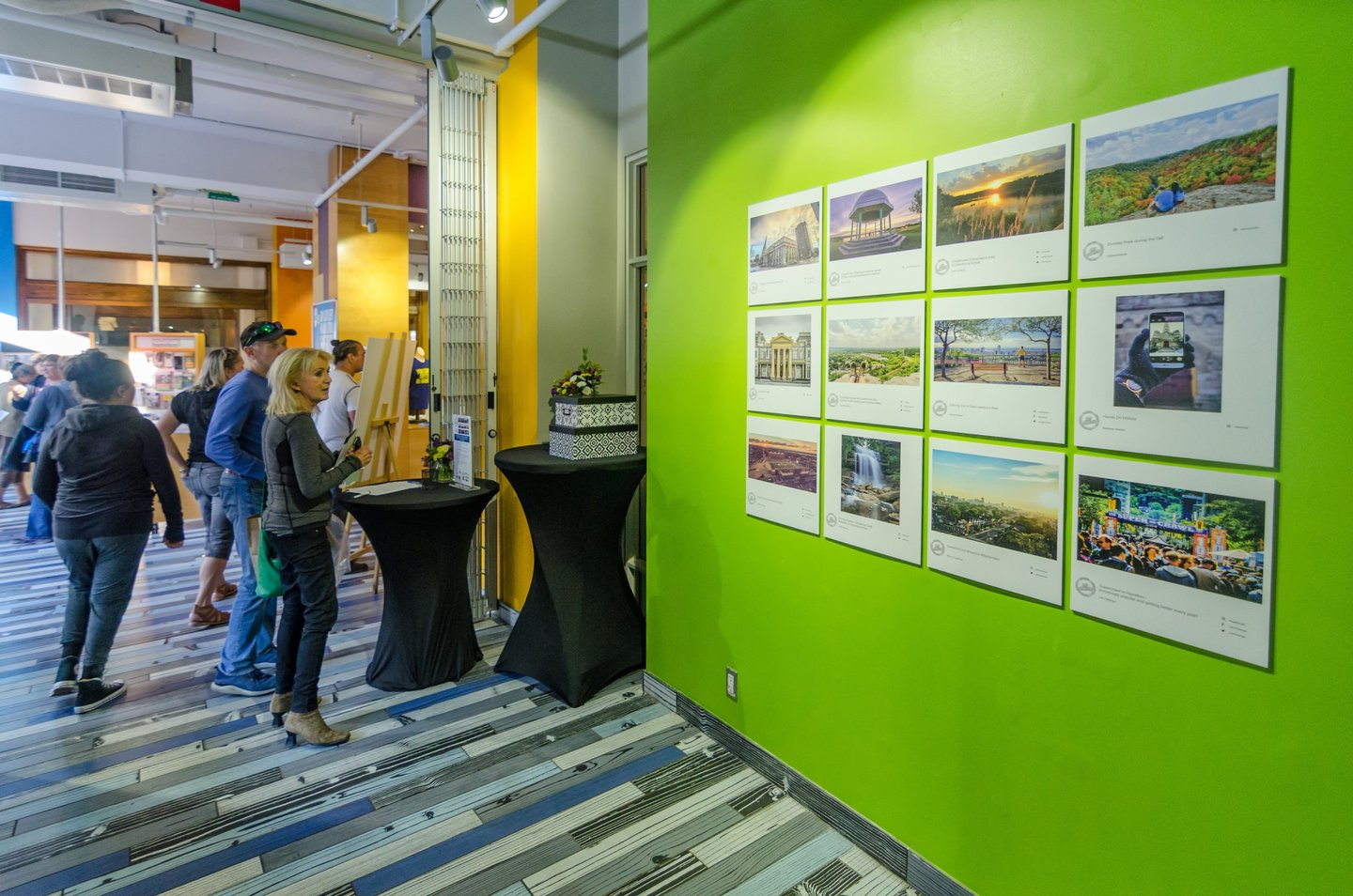 Tourism Hamilton always gets in on the party with a great lineup of activities during the three-day festival. Make sure to stop by their Visitor Centre in the historic Lister building (28 James Street North) for Supercrawl-inspired programming.

---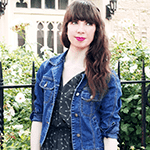 Kristin Archer is a lifelong Hamiltonian and the blogger behind the popular blog I Heart Hamilton where she inspires every local to "be a tourist in your own city." She's passionate about discovering her hometown, new experiences and sharing all that Hamilton has to offer. Catch Kristin Fridays at 2 p.m. when she hosts "I Heart Hamilton" on 93.3 CFMU and follow her on Twitter and Instagram. Kristin's #MyHamilton blog offers an insider's look at Hamilton's buzz-worthy arts and culture scene including James Street North staple Art Crawl, great music festivals and venues, outdoor events, theatre, dance and specialty shopping.