The downtown core pulses with life around the clock. It's where you'll find many live music venues, late-night eateries, top attractions and places where locals go to shop and hang out. The restoration of historic buildings help round out our walkable downtown, full of heritage, charm and charm and character.
EAT
Casual
This small, popular Cannon Street spot built a reputation on its delicious soups. The lineup changes daily, but you might find minestrone, mulligatawny, or a hearty loaded baked potato. Added to the mix are salads, burgers and loaded fries.
Some argue Hambrgr on King William's famed "Restaurant Row" makes the city's best burger. Its beef is freshly ground and locally sourced. And it's anything goes for toppings. Sides like onion rings and Buffalo cauliflower bites are wickedly good.
Tacos, tacos and more tacos are the mainstay at this King William fave. Choose from fillings like pork belly, brussels sprouts, fish or beef tongue. They all go well with its tequila – and bourbon-based cocktails and imported beers.
The brew house has a rotating lineup of beers made onsite. The food offerings are designed to pair well with their bold flavours. Nibble on the house-made butter chicken sausage and cheddar-cheese filled pretzels so good you'll want seconds.
This local favourite has been a staple on Locke Street for more than a decade and recently opened a second location on James Street North. Locals visit at all hours of the day, starting with coffee and delicious scones in the morning, hearty lunch specials and dinner mains like pastas and their famous pizza. Its motto, "Good Ingredients Matter," is accurate.
Fine dining
Bistro food made with French flair is front and centre at The French, located downtown on King William Street – Hamilton's newly coined 'restaurant row'. The menu features the greatest culinary hits of France, from onion soup to steak 'n frites.
Its chef knows how to make ingredients shine, especially vegetables. Located on the King William Street's 'restaurant row', it pleases meat eaters, vegans and vegetarians equally with its West Coast-driven menu. The vegan 'cheezcake' (made with cashews) is a must try.
You're in good hands with Top Chef Canada alumni Vittorio Colacitti. Ask for the tasting menu and be prepared to experience a wide range of flavours, from steak tartar and the squid ink pasta. Or go casual with thin-crust pizzas and fresh oysters from the raw bar.
Coffee Shops and Treats
If you snooze, you'll lose. Fresh, baked-from-scratch donuts are snapped up by morning crowds so get to its Locke Street location early. It has the classics (like apple fritters), but also unique varieties, like siracha and lime.
You can get great savoury options (meat pies, sandwiches and such), but it's the sweet treats that have earned raves for this Dundurn Street bakery. Imagine chocolate chip cookies you wished your mom had made and tasty Nanaimo bars.
Good things come in small packages. This tiny downtown coffee bar caters to serious caffeine lovers with a curated menu of perfectly roasted coffee and a handful of delicate pastries from De La Terre Bakery.
Pull up a seat at this self-described 'house of free spirits'. This retail café is home to a wickedly good coffee bar as well as plenty of unique lifestyle items including motorcycle gear, vintage art and their house brand of apparel and leather accessories.
Visit one of Hamilton's most famous roasters in person at their flagship counter in the Hamilton Farmers' Market (look for their signature pour-over station) or in their King William Street café.
Iconic
The King Street East landmark has been serving massive crisp breaded schnitzels and hearty German fare since 1967. It regularly draws crowds who adore its kitschy Bavarian décor and its generous portions.
The lineups at lunchtime tell you what you need to know. The main attractions at this north-end deli are the hot and cold sandwiches made with house-baked buns. You'll likely also leave with Portuguese custard tarts and a fresh loaf of crusty bread.
This famed steakhouse has been serving some of the city's most perfectly cooked cuts since 1969. The filet mignon is a standout, especially with a side of crab legs or bacon-wrapped scallops. Patrons also love the friendly, yet formal, service.
Global
Simple, home cooking has won this family-run restaurant offering Middle-East favourites many loyal customers. Kabobs, shawarma and falafel are the most popular, but do try the special platter. It comes piled high with yellow rice and succulent chunks of grilled meat.
Head downtown for excellent soup. As you eat, you can hear the slam bam of fresh noodles being made in the kitchen. While soups rule, you can also order a stir fry or dumplings. If the noodles are too long to eat easily, ask your server for scissors.
Open in November 2015, this is Canada's first poke bar. What's poke? It's a bowl of raw marinated fish, sticky rice and toppings like pickled vegetables, mayo, mushrooms, etc. There are two locations – Hamilton Farmer's Market (the original) and Concession Street.
This dessert hangout on King Street East is an export from Hong Kong. It has built a world-wide reputation for tasty desserts that showcase the sweetness of mangos imported from the Philippines.
Its funky environment is just one reason why crowds jam at this cool James Street South eatery, especially in the evening. The other reason is its flavour-packed tacos, nachos and its long list of tequilas. It's also a great post-dinner/concert hangout.
It's an ideal place for those looking to grab something with international flavours. Perhaps paneer tacos, homemade ice cream, an authentic muffuletta sandwich, or a quick samosa? Find them all here.
SEE AND DO
Held the second Friday of every month, this has become a signature event, attracting crowds to James Street North, the city's arts and culture hub. It brings together visual artists, entertainers, artisans and good food in one big street party. The giant-sized version, Supercrawl, happens annually in September. Everything you love, but more!
AGH showcases the best of local and Canadian art. With more than 10,000 pieces, the gallery provides a big picture of what's going on in the art world. New exhibits keep visitors coming back for more as does the fantastic gift shop.
Notable downtown galleries
Art lovers will also appreciate some of the smaller galleries downtown. Centre[3] combines exhibit space with workshop and classes. Contemporary art is on display at Hamilton Artists Inc., a sleek, modern artist-run venue. The Assembly on King Street shines the spotlight on the contemporary works of local artists.
Every season, there's a roster of live, crowd-pleasing performances, from well-known musicals to Canadian productions. Its downtown location is ideal for dinner-and-a-show dates with many dining options close by.

Year round, there's fun to be had on the waterfront.
Pier 8 is attractive to those who like to stroll nearby trails, ice skate or roller skate with a gorgeous view of the lake.
Grab a coffee or an ice cream and soak up the scenery, or visit the HMCS Haida, a naval destroyer which was in active duty from 1943 to 1963, now open to tours.
In summer, the Hamilton Waterfront Trolley takes guests along a 12-kilometre stretch of the Waterfront Trail. This scenic tour comes with commentary from the conductor onboard – always a hit with families!
For unique views of the Hamilton's historic harbour, set sail on the Harbour Queen with sightseeing tours and dinner cruises.
Nearby Bayfront Park is where the locals go on sunny days to picnic, rollerblade or kick a ball.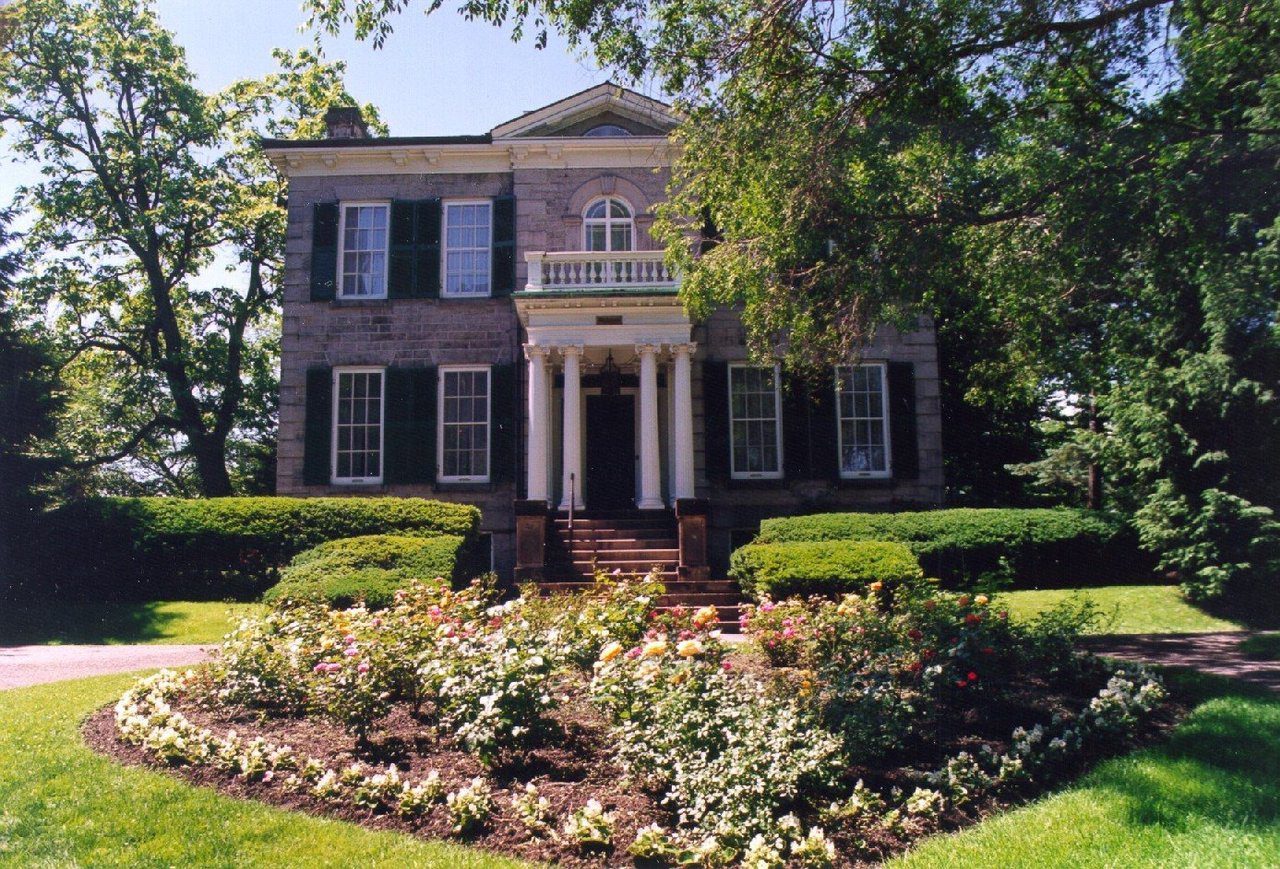 The former home of the McQuesten family showcases local history starting in 1850 (when it was built) up until 1939. This downtown museum is notable for being historically intact and its gorgeous walled garden. A real urban oasis.
SHOP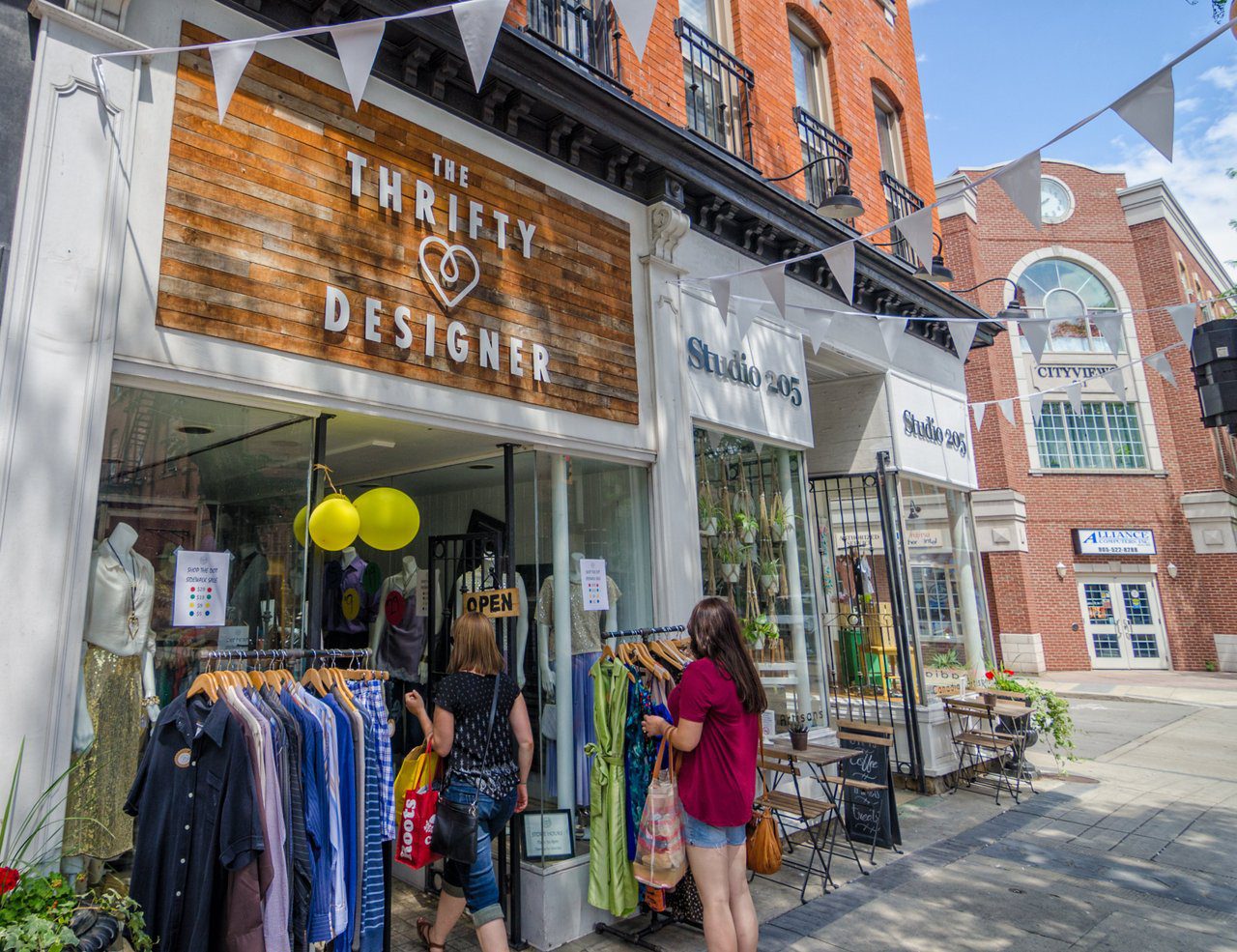 This downtown shopping mall is conveniently attached to downtown hotel and meeting spaces and home to a variety of retail shops as well as a movie theatre, bowling alley, food courts and the sprawling Nations grocery store.
If you love music, follow the beat to this well-loved retailer on Wilson Street. It sells new, used and imported CDs, vinyl and DVDs – some rare and hard to find. The staff is super helpful so don't be afraid to hum a few bars. They'll know the song you're looking for.
Cree-Metis designer Angela DeMontigny has earned international acclaim for her bold Canadian-made, leather clothing collections. Her jewelry line uses materials like semi-precious jewels and crystals. Though her creations are sold worldwide, the flagship store can be found on James Street North.
Just like the street it's on (James Street North), this store is both pretty and gritty. Find housewares with a modern edge to decorate your home, from eye-catching door mats and barware, to specialty serving dishes and candles, here.
This destination fashion boutique has dressed stylish customers since 1964. Its excellent selection of designer brands is the main draw, along with superior service. Allow its experts to make suggestions about what will fit you best and impress.
This downtown stretch has a unique cluster of boutiques located on King Street East. Unique is the key word here. Vintagesoulgeek focuses on fashion classics from the 1920s to 1970s – many of which were used in the Oscar-winning film, The Shape of Water, shot partly in Hamilton. Or find handmade treasures from Canadian artisans at Studio 205 and grab a coffee to go onsite. Girl on the Wing is a must visit for lovers of well curated vintage finds and other lovely little things, both new and old.
For more information, contact Downtown Hamilton Shopping District, International Village and Locke Street South Shopping District.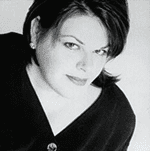 Michele Sponagle is a prolific journalist born and raised in Hamilton. Her work has appeared in top media outlets across Canada. Follow her on Facebook, Twitter and Instagram. Michele's blog takes a fresh look at some Hamilton classics, from iconic eateries to the quirky stories behind its most beloved and well-known attractions.