Categories: Arts & Culture, Events, Galleries, Museums
October 15, 2021 to December 31, 2022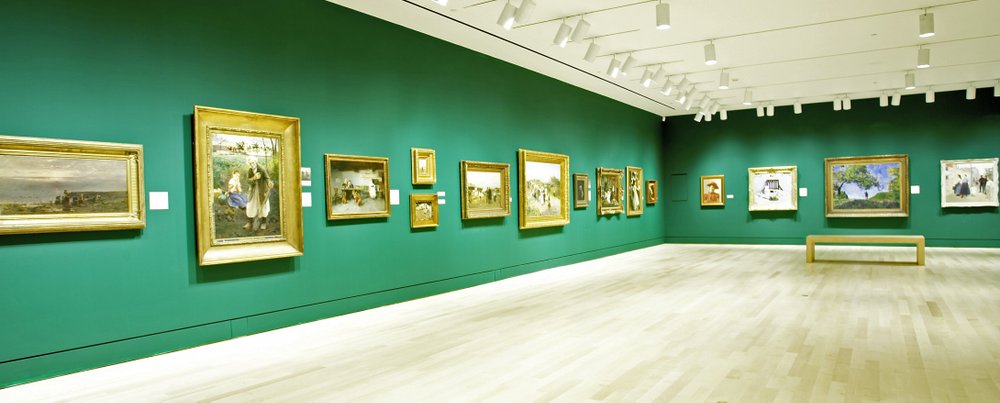 Art Gallery of Hamilton
Breaking the Vault: Art and Poetic Liberty
June 5, 2021 - January 2, 2022
Nine young and energized Hamilton-based poets created poems as a response to works in the gallery's permanent collection displayed on the walls beside the works they correspond with. Visitors can read the poems, or watch and listen to the poets perform their work in an interactive augmented reality tour.
Chun Hua Catherine Dong
September 2, 2021 - January 2, 2022
See photographs from the artist's series I Have Been There (2015–ongoing) and Skin Deep (2014–20), in which brilliantly coloured traditional Chinese brocade silk fabrics play an important symbolic role in her exploration of her hybrid cultural identity.
Tom Thomson? The Art of Authentication
September 25, 2021 - January 2, 2022
Explore questions related to the fascinating detective work involved in authenticating works of art. The project brings together approximately forty known sketch panels and canvases by Thomson in order to present a visual overview of the artist's practice.
Poppa Wilson
October 2, 2021 - January 9, 2022
See the first major solo exhibition of works by Poppa Wilson (1925-2020), a Vineland, Ontario-based and self-taught folk artist. He rarely visited a gallery or looked to other artists, but he created thousands of works of art after the age of 80.
Maud Lewis
November 11, 2021- January 9, 2022
One of Canada's most beloved folk artists, Maud Lewis was famous in her lifetime for her brightly-coloured and endearing paintings of rural Nova Scotia.
The Hamilton Military Museum
Blood Ties to a Gentle Landscape
Ongoing
This exhibit tells the personal stories of the people who lived on and around Burlington Heights during the War of 1812. It connects artifacts, historic personalities, and archaeological finds from Dundurn Park and film footage of two sunken ships from the War of 1812.
Ace Academy: Flight Experience
August 10, 2021 - February 13, 2022
Pilot a First World War biplane using motion sensing technology! Players enter an immersive environment, moving their arms up and down, and tilting their bodies to manoeuvre an airplane onscreen and dodge enemy aircraft.
Royal Botanical Gardens
Seeing the Invisible
September 23 - November 6 (Thursday to Sunday)
Seeing the Invisible features contemporary artworks created with augmented reality technology by more than a dozen international artists. Visitors will engage with the exhibit via an app on their devices.
Canadian Warplane Heritage Museum
Anne Frank House
Ongoing exhibit (Wednesday to Sunday)
In 1942, during the Second World War, Anne Frank, a thirteen-year-old Jewish girl, and her family were forced to go into hiding to escape persecution from the Nazis. For more than two years, the Franks and 4 others would live in the "Secret Annex" of an old office building in Amsterdam, sharing the burden of living in hiding in confined quarters with the constant threat of discovery.
McMaster Museum of Art
Immune Nations
September 14, 2021 - December 10, 2021
The COVID-19 pandemic has raised urgent questions related to effective use of vaccines and has led to polarized global debates on vaccine equity. See the evidence-based exhibition about the constructive role that art can play in public discourse around life-saving vaccines.
28 James Street North,
Hamilton, L8R 1A1
You may also be interested in...
December 6, 2021

Canadian alt rock band is live at last!

December 4, 2021

Hamilton's newest Lacrosse team kicks off a new season.

December 23, 2021

Don't miss this Christmas concert for a cause.
}