Please note: Due to ongoing safety concerns, on site facilities including washrooms, picnic tables and benches, remain closed. Waterfall and escarpment areas are also closed due to their limited size for physical distancing.
Whether you're hiking in time for spring blooms or the changing of the fall leaves, keep this list handy to help guide your Hamilton trails adventure.
Christie Lake
Christie Lake is basically a giant outdoor playground with a beach and disc golf, and great hiking trails. There is also a special area of singletrack trails through the pine forest for mountain biking that are maintained by the Hamilton Burlington Mountain Biking Association (HBMBA). There are just over 10 kilometres of trails (with more in the works).
Trail map (PDF)
Difficulty/Terrain: Some doubletrack trails with gravel or dirt. Bike trails are a clay/dirt surface with a few rocks and roots and range in difficultry from easy to intermediate.
Length: There are 10 km of multi-use trails

Eramosa Karst
The word "karst" isn't one you hear often, but there happens to be one that you can visit in Hamilton. According to Merriam-Webster, a karst is "an irregular limestone region with sinkholes, underground streams and caverns." The first time visiting this conservation area in Stoney Creek, it's fun to be on the lookout for the caves this area is known for that are scattered along the trails – it features the longest in Ontario at 335 metres. However do be careful going off-trail as many caves are underground and can fill with water after heavy rains.
Trail map (PDF)
Difficulty/Terrain: The terrain here is fairly flat, but watch your footing in some uneven areas.
Length: There are just over four kilometres of trails

The Dundas Valley trail system
The Dundas Valley is a lush, hilly 1,200 hectares of forest featuring deciduous Carolinian trees, streams and a 40-kilometre trail system. The Main Loop Trail is a popular one, with several offshoot trails. The Bruce Trail and the 32-kilometre Hamilton to Brantford Rail Trail also intersects the valley and runs past the main trail centre, with its covered pavilion. Take the Main Loop Trail to see the restored Hermitage Ruins and the Heritage Trail that leads to Canterbury Falls.
Trail map (PDF)
Difficulty/Terrain: Moderate to difficult: Some parts are rooty and hilly, while others are fairly flat and even.
Length: Main Loop: 3.4 km; Heritage Trail 1.8 km.

Chedoke Radial Trail
The Chedoke Golf Course off Aberdeen is a popular meeting point, not only to hike the Chedoke Radial Trail up the escarpment, but also to work out on the 289 Chedoke Stairs that give you a direct route to the top of the escarpment. The trail is also is part of the Bruce Trail, with side sections that go off the main Rail Trail.
Trail map (PDF)
Difficulty/Terrain: There is a slight grade as you walk or ride up the escarpment, but rail trail itself is dirt.
Length: 12 km

The Waterfront Trail
Hamilton's waterfront used to be an industrial zone, but in recent decades, much of it has been revitalized. The Waterfront Trail, for example, is a great place to bring your family on foot, bikes, strollers or rollerblades. Come in the late spring and you'll see baby swans and ducks along the shores of the bay. Bring a picnic as there is lots of green space where you can eat at Bayfront Park or head to one of the restaurants at nearby Pier 8 or along James Street North.
Trail map (website)
Difficulty/Terrain: Paved and smooth
Length: 7.5 km

Sassafras Point Trail in Churchill Park
Venture into Hamilton's Westdale neighbourhood of shops and restaurants and it might not be apparent that behind it, lies a forest with a few different hikeable loops. These trails are part of what's known as Cootes Paradise, an 840-hectare sanctuary for animals, birds, and marine and plant life that's managed by the Royal Botanical Garden. There are 27 kilometres of trails to explore. A popular one is the Ravine Road/Sassafras Trail, which you can access from McMaster campus, or park by the aviary and hike up Caleb's Walk to Ravine Road Trail, which turns into Sassafras Point Trail. At the end, there will be views of Princess Point.
Trail map (PDF)
Difficulty/Terrain: Moderate, with a couple of short-but-steep hills
Length: 3.4 km – about one hour out and back.
---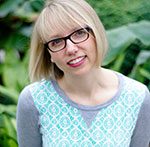 Tara Nolan is a Dundas-based freelance writer with a passion for exploring the outdoors. Tara loves to write about mountain biking, gardening and other active pursuits for a variety of print and online publications. Follow her on Twitter @thattaranolan and Instagram @tara_e. Her blog The Outdoor Explorer reveals Hamilton's stunning outdoor spaces, from nature trails and waterfalls to conservation areas, farms and gardens. Whether you want to walk, hike, bike or paddle, discover where to seek out your next outdoor adventure – all minutes from the city's core.