The Hamilton Farmers' Market has long been a favourite local destination. But with a quickly developing 'food hall' and innovative new vendors, it's fast becoming a must-see attraction for visitors too. Here's why.
History
The Hamilton Farmers' Market was established in 1837 making Hamilton home to one of the oldest farmers markets in Ontario.
After a fire at the Market Hall in 1917, makeshift shelters were erected, creating an open-air market considered the largest in Canada for the first half of the 20th century.
Urban renewal eventually moved the market back indoors and to its current location.
A major renovation in 2011 modernized the market and brought a cherished historic landmark back to life. The two-story tall Birks Clock which once hung outside the old Birks Jewellery store at the corner of King and James Streets (south side of Gore Park), now hangs as a proud centre-piece above the stalls of the market.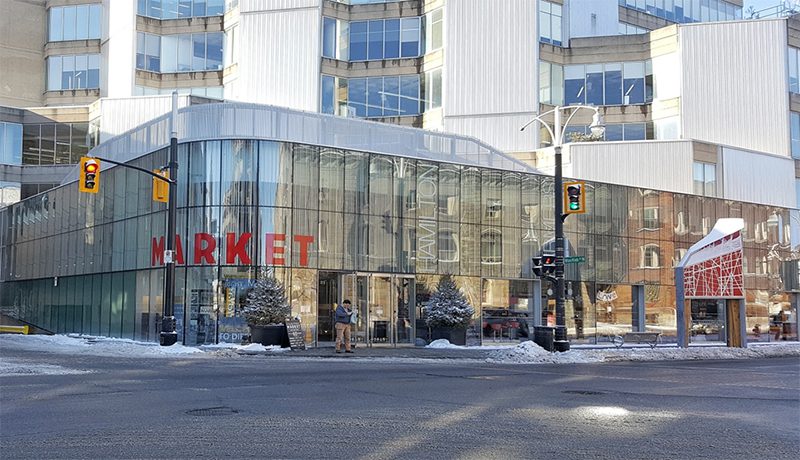 A newer icon, in the form of a public art piece, has recently been installed outside of the market. "Raising the Barn" by Aluminum Quilting Society coordinated by artist David Hind. It's inspired by the concept of raising a barn – the process that brings together neighbours, families, friends and even strangers in a sense of community.
Famous Food Stalls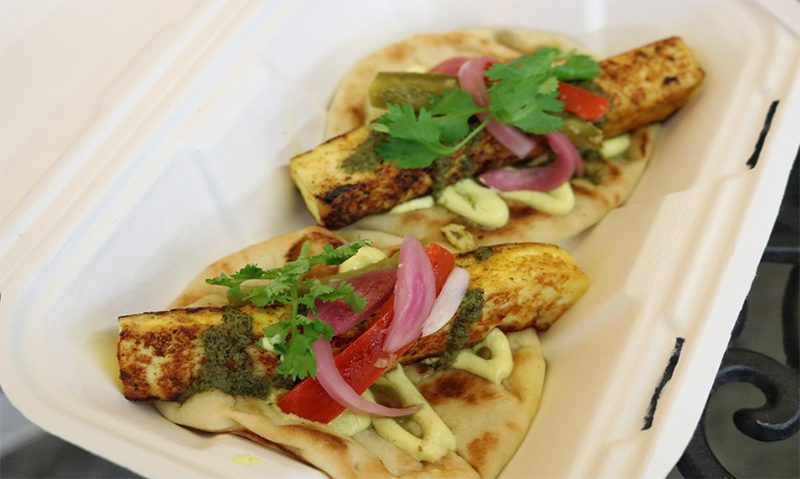 A ton of popular food counters have opened in recent years making the market a destination for lunch goers and to-go shoppers.
One of the notable additions is the Flying G'Nosh – an extension of the already popular food truck. Mandeep serves dishes inspired by Indian cuisine and makes all the sauces from scratch. You can still find some of your favorites from his food truck menu at the stall like his tandoori chicken tacos or paneer tacos (pictured above). He's always working on new menu items – watch out for his butter chicken meatballs.
Warm yourself with a perfect bowl of ramen from the popular Mystic Ramen. Owners Heather and Noah serve up a selection of perfectly balanced bowls of aromatic broth with noodles, veggies and protein.
The Mexican Kitchen by Carlota offers North East Mexican style food made from her grandma's recipe. Everything is made in-house except the tortilla. The menu is gluten free and has vegan and vegetarian options. Try her Pozole soup made with 5 different kinds of chili – you can get it with vegetables or with chicken. It's sure to warm you up!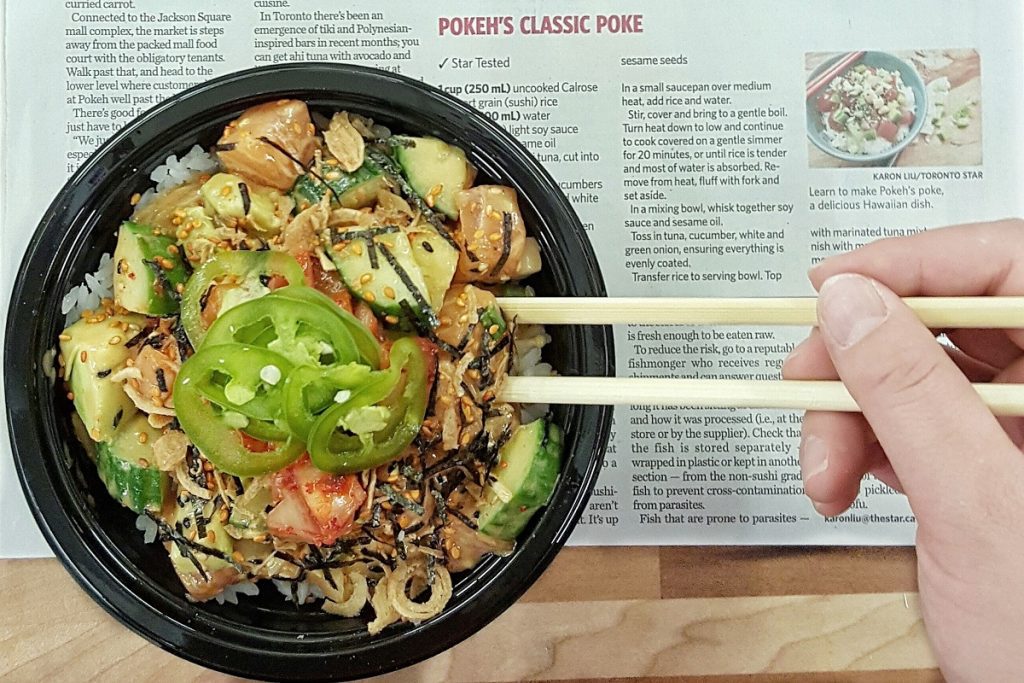 Salar and Jeannie helped to put the Market's new Food Hall on the map for tourists when they opened Canada's first Poke bar, Pokeh. Their original small stall has since expanded to a bigger counter with more seating (as well as a second location uptown on Concessions Street). Here are just a few suggestions off their mouth-watering menu: "NOSH" mayo made out of ghost peppers if you can handle spicy food and the Chef's Choice if you're feeling adventurous and want to try their daily special items.
Saltlick Market's popular Hamilton connoisseur of slow-smoked, genuine southern BBQ is now serving mouth-watering eats in the market including smoked meat sandwiches, platters, special features and even BBQ cooking classes.
Coffee & Treats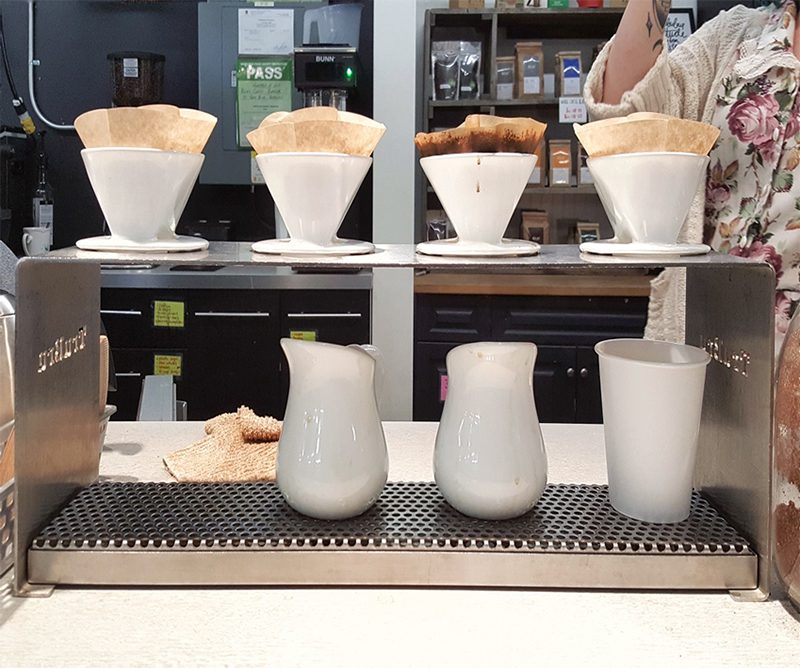 If you're visiting Hamilton, you must try coffee from our local fair trade organic coffee roaster, Relay Coffee Roasters. Here, you can get anything from pour over coffee (pictured above) to any espresso-based drinks. They also carry donuts from Donut Monster from Thursday to Saturday.
Downstairs, you'll find fair trade coffee and tea alongside homemade cookies, desserts and pastries, not to mention great local banter at Lina's Coffee market stall.
Life really is "biscotti-ful" thanks to Hotti Biscotti created by self-described "dessert dreamer" Debby Stroud whose incredible biscotti and other sweet creations have been feeding locals' sweet tooth for years.
Visit the Market's vendor list for a full listing of coffee stalls available.
Hidden Food Gems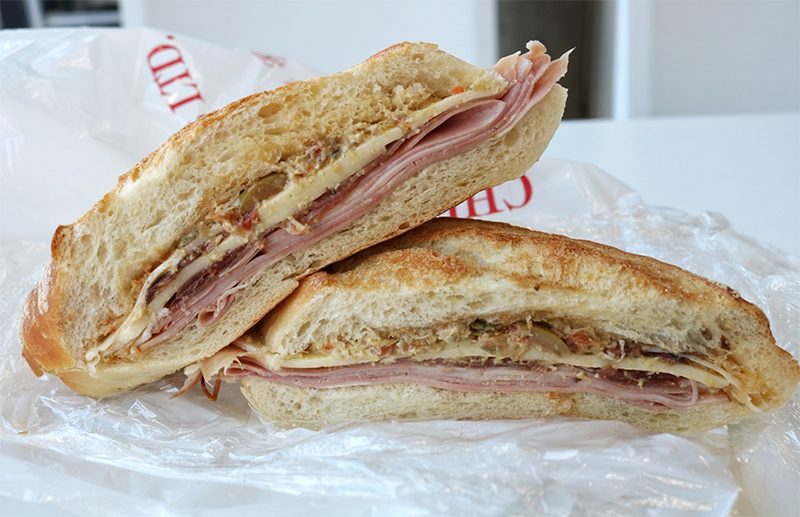 Did you know you can grab a sandwich at a really good price at various Market deli counters? Try Muffalatta sandwiches (pictured above) with provolone cheese, black forest ham, mortadella, prosciutto, and muffalatta mix – only for $4.49 from Sam's Cheese & Meats.
At Romano Cheese, you can make your own sandwich for $4.50 – choose any meat and any sliceable cheese and your sandwich will be served on Portuguese bun from the stall across from them, Multi-Traditional Bakery and Deli.
Sometimes simple is the best. Vinnie's Fresh Pasta Factory sells their daily made fresh pasta with pasta sauce for "to go". You can get kid size for $4, a medium for $5 and a large for $7. This is how I like mine: Fussili with meat sauce ($1 extra) and Italian flag sauce made from alfredo, basil pesto and pasta sauce ($1 extra).
Latin Food & Products looks like a small grocery store where you can buy ingredients for a taco night but they also serve great food! Try their Pupusas (cheese stuffed corn tortillas) for $3.
Groceries / Cooking at Home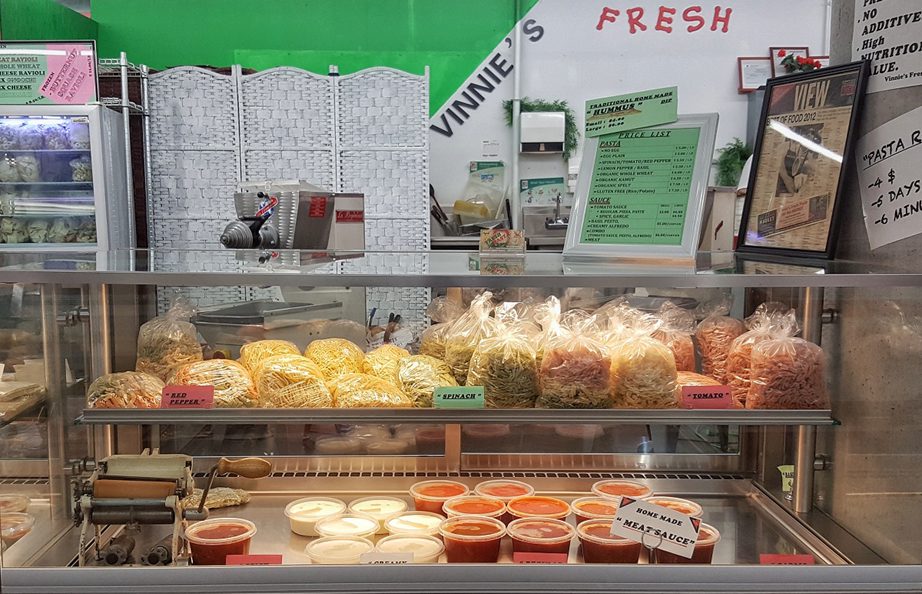 For those looking for groceries to cook at home or to simply fill a picnic basket while visiting Hamilton, the Market has more to offer than traditional fresh produce.
Pasta: Vinnie's Fresh Pasta Factory (pictured above) makes pasta daily on site. Their product has no preservatives, no additives and is high in nutritional value (red pepper and spinach pasta are made with fresh vegetables). They also offer two different kinds of gluten-free pasta (rice flour or potato based) and no-egg pasta. Their pasta sauce, pesto and homemade hummus should also make your list.
Bread: De La Terre Bakery from nearby Vineland has a stall in the Market and carries organic artisan breads for sandwiches to fancy pastries. Try their sourdough and Cheese & Herb Croissant.
Charcuterie: If you're hosting a party, Sam's Cheese & Meats offer full charcuterie set up for $9.99 per person (no tax, minimum 20 people). There are six cheese / deli counters in the market so you can grab all your favorites.
Meat: Check out Jepson's fresh meats for their outstanding quality beef and pork. They're a family run business (now staffed by a 4th generation) and can tell you exactly where their meet comes from.
Wineries
The Market is lucky to have not one but two local wineries selling bottles here.
Ridge Road Winery is a small-batch winery located on the Niagara Escarpment is considered a gateway to Niagara's rich wine region. Until you get a chance to visit their stunning orchard and tasting room, get a preview of their artisanal wine at their market stall.
Puddicome Estate is a centuries-old farm in Winona now shares some of their rich bounty at their market stall including hand-baked pies, jams, cider and their award-winning wines
Flowers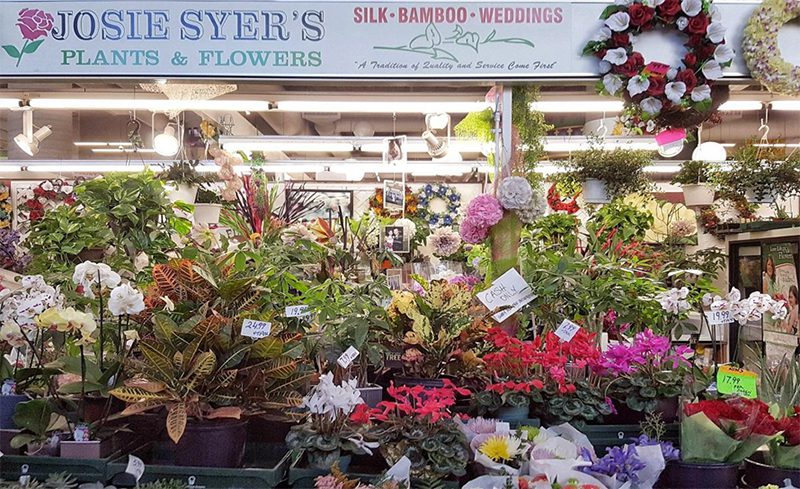 Locals know the Market is a great place to pick up beautiful flowers on a budget. Josie Syer's Plants & Flowers is one of three florists in the market and offers mini bouquets of flowers on special starting from $3.99. If you're looking for a customized selection, Josie will help you put together exactly what you envisioned.
---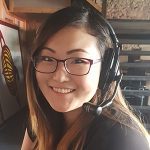 Jennifer Shin is a Hamilton based foodie who runs @tastehamont on Instagram and tastehamont.com.