Categories: Shopping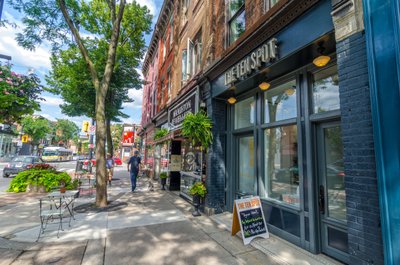 The Downtown Hamilton BIA is the place to discover the city's excitement and charm. Observe the beautiful architecture of the area's heritage buildings, and make a pit stop in Gore Park for year-round programmings such as the summer promenade and Christmas Maker's Market/tree lighting. Once you've worked up an appetite, be sure to visit Restaurant Row on King William, where you'll find everything from coffee and beer to tacos, burgers, pasta, and more!
Downtown Hamilton Shopping District
20 Hughson St. S., ,
Hamilton, Ontario, L8N 2A1
You may also be interested in...
Taste test the spirit and creativity of locally crafted beer.

Sip and taste your way through the delicious menu at this popular brewery.

Explore the intersection of art and entrepreneurial spirit on Barton Street!