We're home to a vibrant arts scene, great shopping and unexpectedly stunning nature –  all within minutes of the city's historic downtown core. For great food inspiration check out our Downtown Foodie Guide.
Why not stay a while and explore?  Find out where to what all the buzz is for yourself. Let's take a look:
Shopping
Looking to take home a few #HamOnt souvenirs? There's a ton of great shopping to do in the city.  James Street North is home to great boutiques and unique storefronts including Hamilton White Elephant for beautiful vintage inspired Canadian fashions; Mixed Media for eclectic art supplies, prints and gifts; Pretty Grit for funky housewares and Hamilton Store for a great collection of made-in-Hamilton souvenirs. The newly opened Hello Baked sweetshop on Barton Street East is your headquarters for mind-blowingly pretty, hand crafted cookies. Don't forget to check out our Visitor Centre in the historic Lister Block
There's also great shops and restaurants to explore along Locke, Ottawa, and King Street neighbourhoods.
Arts Lovers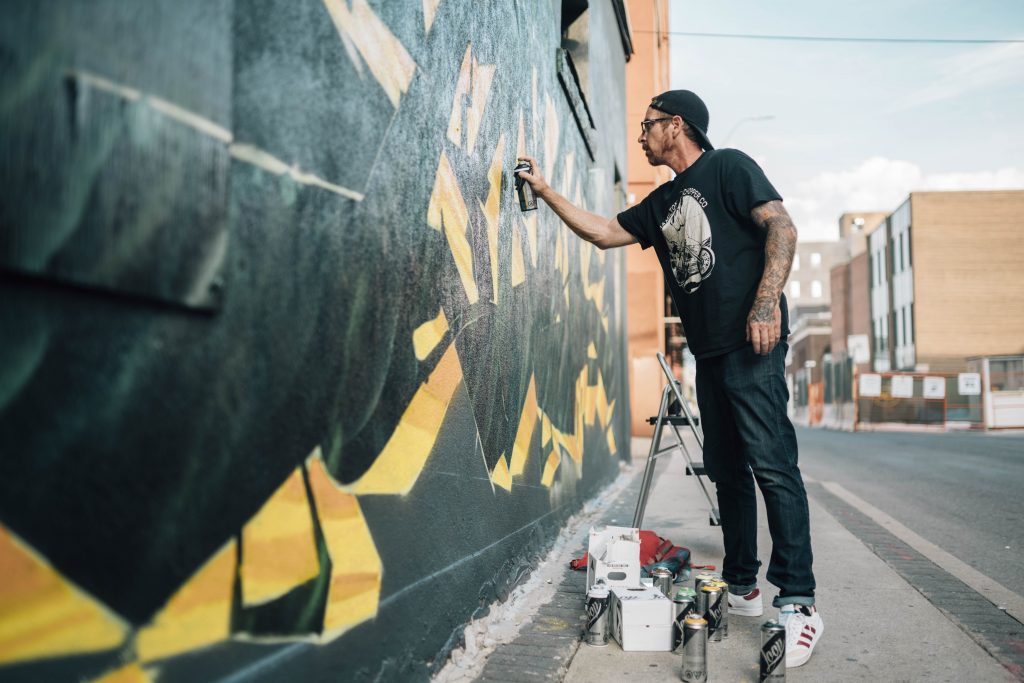 Make sure to leave time to explore the beautiful Art Gallery of Hamilton. The downtown gallery is home thousands of works including the must-see Bruegel-Bosch Bus by Canadian artist Kim Adams and Horse and Train by Alex Colville. Find smaller independent galleries and studios across the city with many clustered along Hamilton's popular arts hub James Street North or prowl the streets to see some of Hamilton's amazing street art.
Outdoor Playground

Let Hamilton's crazy beautiful nature surprise you.  The lower city is nestled between the Niagara Escarpment and Lake Ontario which means it's surrounded by forested trails and waterfronts. All within minutes of downtown.  And don't forget about our famous waterfalls – explore them all here.
History Buffs
Much of Hamilton's successful comeback can be traced back to its roots. The restoration of beautiful but neglected buildings is driving much of the city's renewal – filling it with  walkable streets, full of heritage, and character.
Great museums include Dundurn Castle – our iconic historic home overlooking the bay (think Hamilton's version of Downton Abbey) and Whitehern, another historic home in the heart of downtown – with its own walled garden oasis. Not to mention the HMCS Haida – the floating National Historic Site at the waterfront!