Royal Botanical Gardens (RBG) is Hamilton's own Paradise Found.
As the largest botanical garden of its kind in Canada, this National Historic Site and part of the Niagara Escarpment World Biosphere Reserve, is an open-air museum filled with natural wonders.
The year-round attraction is comprised of 2,700 acres with four distinct gardens, 27 kms of nature trails, and lots to brag about: the world's largest lilac collection, 100,000 spring bulbs, 3,000 rose bushes, an iris garden, an indoor Mediterranean Garden, to name a few.
RBG is one of those places you can return to throughout the year. The changing seasons bring a different selection of blooms to the gardens and year-round events. Still need convincing? Here are 6 reasons to visit this year.
1. It has been royally approved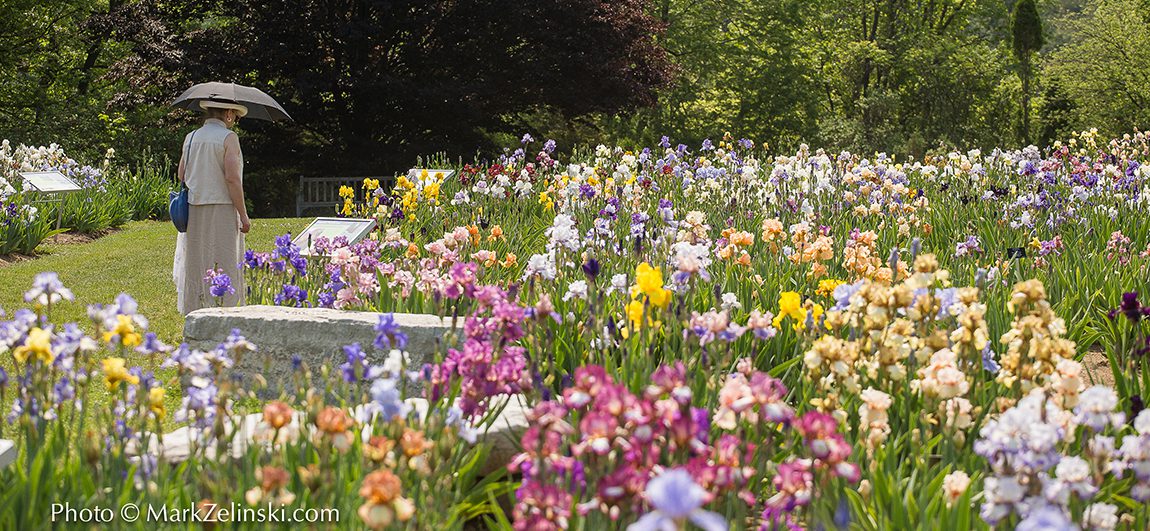 As in, it's even good enough for the King.
In 1930, King George V of England granted the Government of Canada permission to use the term "Royal" in the park name. RBG is the only botanical garden in Canada to have this right and honour. The suggestion for the name came from Thomas Baker McQuesten, who later became a Member of Provincial Parliament for the City of Hamilton. McQuesten frequented Royal Botanic Gardens (also known as Kew Gardens) in London, England and believed any world-class city should have a university and botanical garden. In 1929, the lands were acquired by the City of Hamilton Board of Park Management and construction began. In 1932, the Rock Garden opened to the public.
2. #Views
The gardens and nature sanctuaries are remarkably beautiful.
Make sure to leave yourself plenty of time to explore.
Hendrie Park:
Hendrie Park is RBG's largest garden area with displays for every interest. The rejuvenated Centennial Rose Garden leads the way in sustainable gardening (opening this summer!).
Other highlights include the Scented Garden where you can enjoy delectable fragrances; the White Garden for a spectacular monochromatic scene; the Global Garden featuring plants from around the world; the Medicinal Garden where plants are arranged by the diseases they treat; the Medieval Garden to see plants used in medicinal, culinary, aromatic and dye purposes during Medieval times (plus a sundial!).
Hendrie Park is also home to the stunning Dan Lawrie International Sculpture Garden, attracting international artists, and the 100-hectare sanctuary of Hendrie Valley Trails.
680 Plains Road West, Burlington, ON
David Braley and Nancy Gordon Rock Garden:
Before there was the QEW and Highway 403, the Rock Garden was part of a design to enhance Hamilton's beauty, as the main entry point into the city from Toronto. Escarpment stone from the Red Hill Valley was transported here, to this former gravel pit, to start the process. The newly rejuvenated garden features a year-round perennial display, conifer display, and a tranquil waterfall, illuminated at night. The Visitor Centre is a great place for dining and events – and the Daglish Family Foundation Courtyard just outside is an ideal spot for elegant receptions.
1185 York Boulevard, Hamilton, ON
Laking Garden:
Home to the RBG's herbaceous perennial collections, visitors can get a panoramic view of the garden from the belvedere at the end of the path. Find iris and peonies here, in bloom June and July.
1260 Spring Garden Rd, Burlington, ON
Arboretum:
See diverse trees and woody plants up close, and top off your visit with a peek at the Lilac Collection, the most diverse in North America, with over 600 species. You'll also find magnolias, dogwoods, redbud, crabapples, flowering cherries, shrubs, and evergreens. Walk the Avenues of Trees to see the different shapes and sizes.
16 Old Guelph Road, Hamilton, ON
Nature Interpretive Centre:
The Nature Interpretive Centre is an education hub for all ages, offering day-long workshops and curriculum-based programs to educate visitors about nature and the environment. Programs include bird-watching, wildflower identification, and canoeing.
16 Old Guelph Road, Hamilton, ON
RBG Centre:
The RBG Centre is where the administrative offices of the gardens are held, but it's also where you can find indoor and outdoor displays, the Mediterranean Garden, and an underground tunnel leading to Hendrie Park. The shop is also located here, filled with unique Canadian products, gifts like pottery and jewellery, and accessories for gardeners like hats, books, tools, decor, and more.
680 Plains Road West, Burlington, ON
3. 27 km of nature trails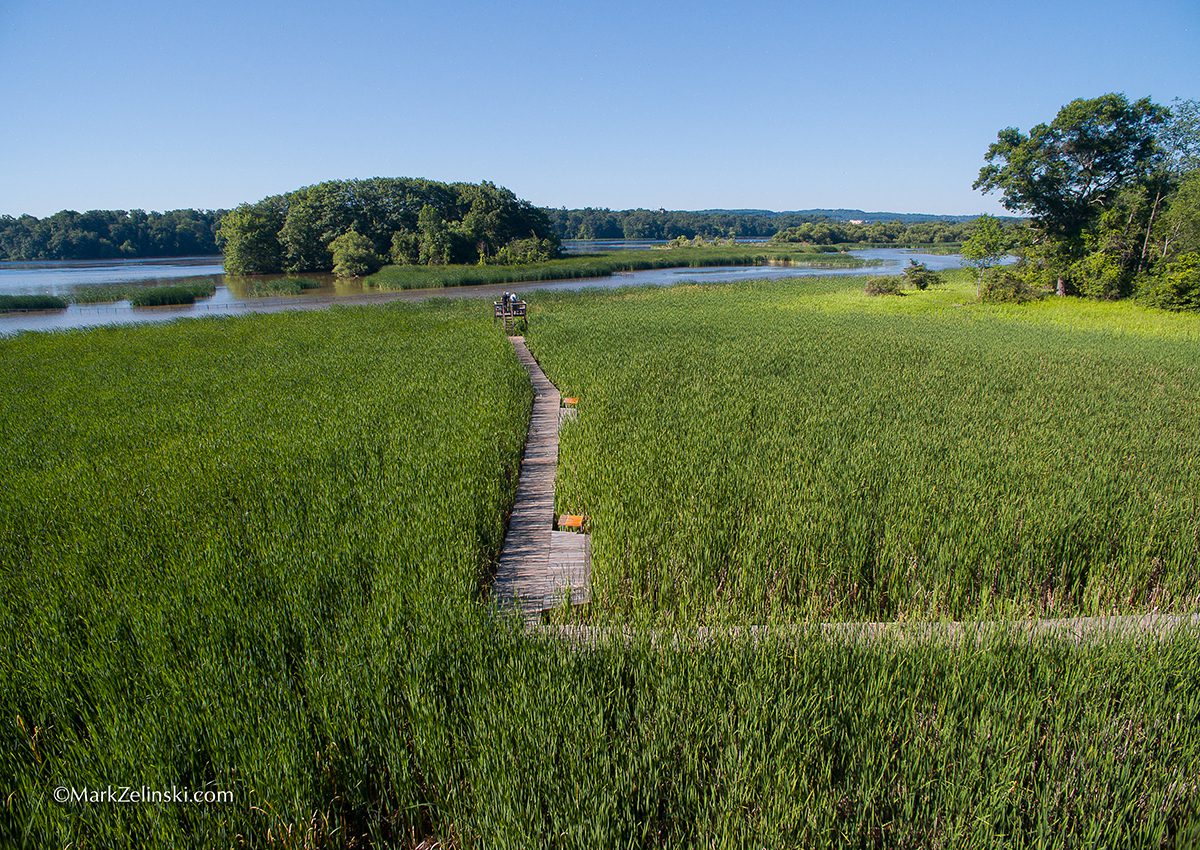 More of Canada's wild plant species grow naturally here than any other protected area in the country.
RBG has 27 kms of nature trails, including five main trailhead locations (Princess Point, Westdale, the Arboretum, Cherry Hill Gate, and Rock Chapel) and two canoe launch points (Princess Point and Valley Inn). Known as "Canada's biodiversity hotspot", RBG is home to 25% of all wild plants of Canada, and 40% of all wild plants of Ontario.
The trails are home to different habitats like marshes on western side of Lake Ontario, forests, meadows, exposed escarpment edges, creeks, and shorelines. The trails have observation platforms, opportunities for ice skating and bird watching and much more. Approximately 300 different bird species can be seen throughout the year.
Cootes Paradise Trails are RBG's largest and most diverse sanctuary, also designated a Nationally Important Bird Area. You may spot a Bald Eagle at the Marsh Boardwalk Platform or visit the Fishway to view native fish up close and learn about the conservation projects.
Note: Parking is $1/hour to a maximum of $5 at all sites (except the Arboretum which is $3 an hour). Daily parking passes are issued with the purchase of a general admission ticket. Remember to display parking passes on the dashboard of your car (RBG members get free parking).
4. Two restaurants and a teahouse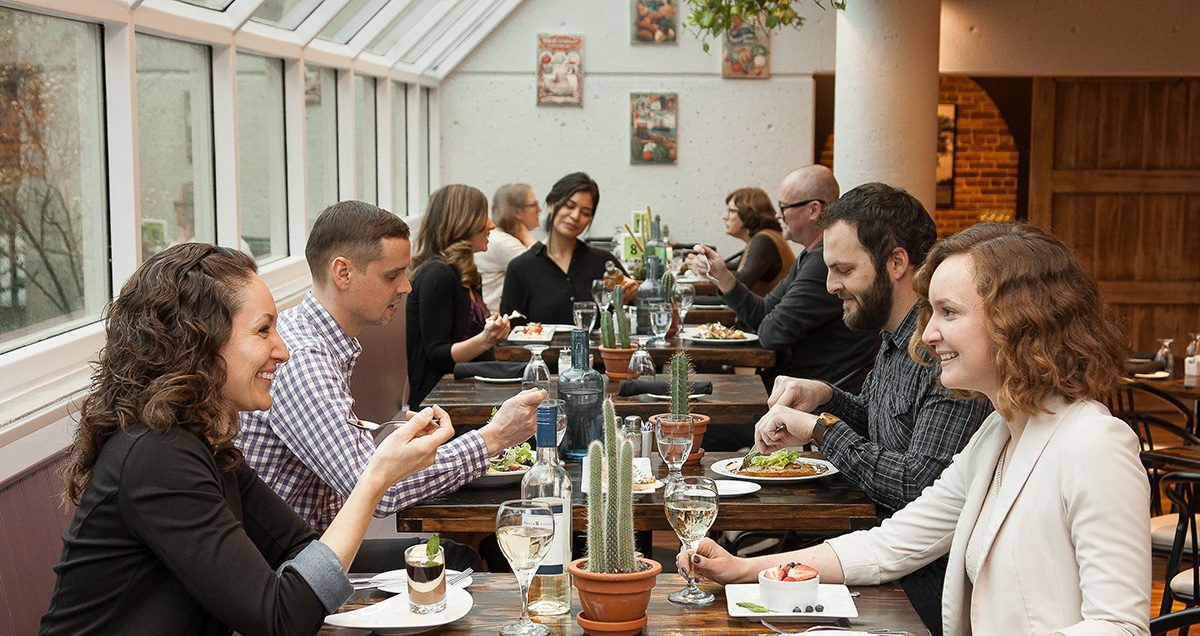 Taste fresh food made with seasonal ingredients (and love).
The Greenhouse Cafe in the RBG Centre is open year-round for lunch 7 days a week. The Green House Cafe is where you'll find a menu of produce, meats, cheeses, wines, and craft brews, all local to Ontario.
The Rock Garden Cafe at the Rock Garden is open seasonally. This beautifully designed space has an outdoor patio with a view of the gardens and serves a brunch-style menu with locally sourced ingredients.
Also open seasonally, the Turner Pavilion Tea House in Hendrie Park's Rose Garden offers light snacks and warm teas in a tranquil environment.
You are welcome to bring your own picnic to enjoy during your visit (except during the Garden Music Series and organized events).
5. Events Galore
RBG offers a diverse festival and event calendar for all interests.
The RBG has their own calendar of annual events, including floral society shows, bloom festivals coinciding with bloom dates (see what's in bloom at different times of year), and seasonal brunches (Valentine's Day, Easter, Mother's Day, Santa Brunch). Other notable events include:
Winter Exhibit (Jan-April)
Plant Faire (End of April)
Garden Music Nights (Jazz and Blues Wednesdays, Country and Roots Tuesdays, June to August)
Enchanted Garden (August Long weekend)
Great Pumpkin Trail (October)
Tea Festival (early November)
Fest-Of-Ales (Late November)
Holiday Traditions (November to early Jan)
Two-hour guided tours are available for groups of 15 or more. You can even book a private rental at the RBG for events like weddings, birthday parties, and corporate functions.
6. Members get great benefits!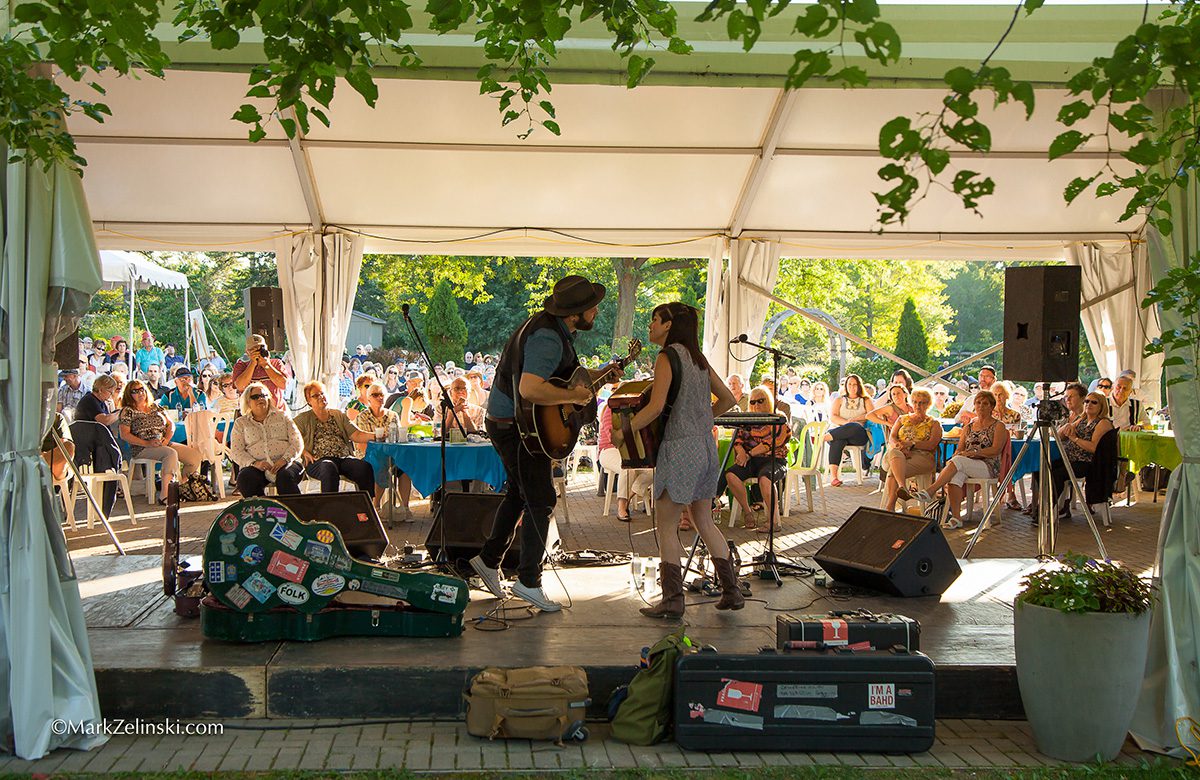 Like free admission to RBG's Music Series – over 20 live performances!
A one-year membership (non-transferable) grants you unlimited admission to the RBG. There are different levels of memberships though: single, family, senior, student/youth, organizations, etc. You'll also get perks like free admission to the RBG's Music Series, exclusive invites to special exhibits and events, free parking, a discount on public programming and day camps, reciprocal free admission to over 200 other botanical gardens through the American Horticulture Society, and more!
---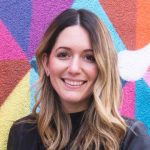 Born and raised in Hamilton, Amanda shares her favourite places and experiences to inspire others to explore! Follow her on Twitter @amandastancati.

}