Hamilton isn't shy about owning its industrial past, but it also can confidently boast about its incredible green spaces.
Set between the trails of the Niagara Escarpment and shores of Lake Ontario, the city is surrounded by breathtaking nature on all sides.
Lush forest walks, waterfall chasing and world-class gardens are all within easy reach, minutes from the downtown core, making Hamilton an outdoor playground for visitors.
With 137 kilometres of recreational trails, 2,682 acres of parkland and 1,356 acres of natural areas, there are plenty of ways to create your perfect outdoor adventure this summer.
1. Check a Few Waterfalls Off Your List
Hamilton has become renowned for its super-scenic waterfall settings.
Surrounded by recreational trails, and some within hiking distance of each other (like Webster and Tew Falls or Felker's and Albion Falls), you can piece together a pretty nice day trip on foot or by bike.
Plan your waterfalls adventure with our guide
* Do use caution when visiting the area's waterfalls. They are often located in environmentally sensitive areas, so avoid leaving marked trails and respect any closure signs.
Check it out! During busy summer weekends, visitors must shuttle from Christie Lake to popular Tew and Webster Falls. On the plus side, that means access to the beach at Christie Lake before and after.
2. See More on Two Wheels
The rolling hills and country roads throughout Hamilton attract road cyclists to the area for group rides and training. Clara Hughes trained for the Olympics on the infamous Sydenham Road, with views of the Dundas Valley.
If off-roading is more your style, hit Christie Lake and mountain bike the 10 kilometres of groomed single-track before hitting the beach to cool off and relax.
See more of Hamilton on two wheels
Check it out! There is an actual cycling café in Dundas. Grupetto is located at the back of the Horn of Plenty and is a hub for both visiting and local cyclists.
3. Down by the bay, where Hamilton's waterfront grows
Big things are in store for Hamilton's West Harbour, but in the meantime, come experience the beauty that's already there, from a scenic walk along the Hamilton Waterfront Trail, to an open-air trolley ride, to roller skating by the water.
Plan your summer waterfront visit
Check it Out! For a totally different view, of both Hamilton's urban and green spaces, consider a cruise aboard the Hamilton Harbour Queen which shows off the city in a whole new way.
4. Take a Hike to See the Sights
Hamilton is a hotspot for hikers who come from near and far to tackle different sections of the Bruce Trail, which winds along the edge of the Niagara Escarpment, a UNESCO Biosphere Reserve. Many of these also connect to scenic trail networks through areas like the Dundas Valley and Red Hill Valley.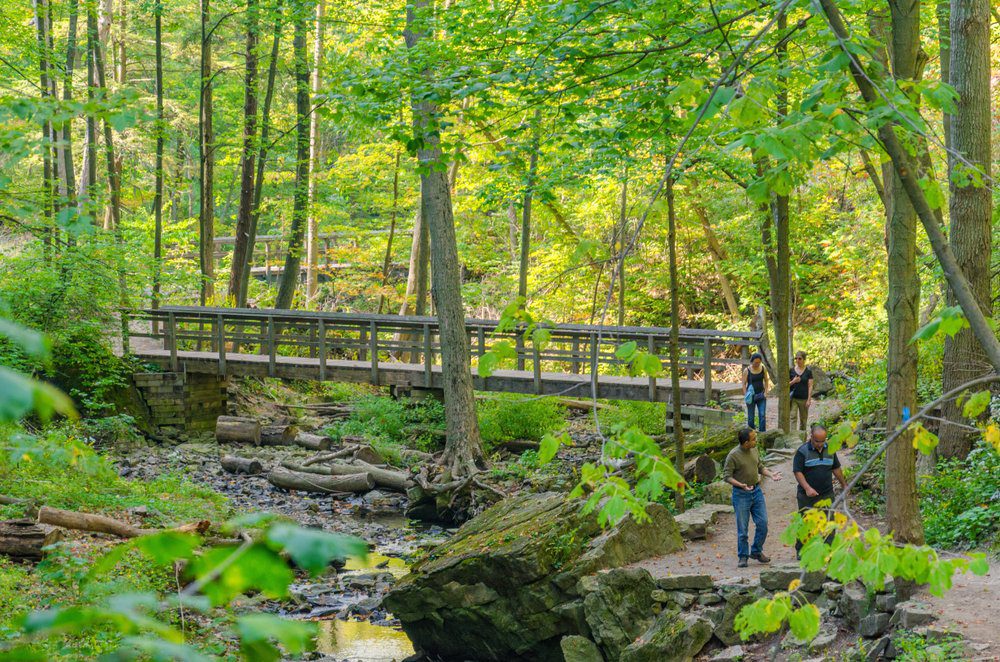 The beauty of Hamilton's many trails - is that they're all close to the city, which means easy to reach post-hike snacks and attractions!
Discover Hamilton's hottest hiking trails
Check it out! After you've worked up a thirst, reward yourself with a visit to one of Hamilton's many new breweries.
5. Blooms for Days at RBG
You don't need to have a green thumb to appreciate the manicured and wild beauty of Canada's largest botanical garden lands. Royal Botanical Gardens manages multiple locations, featuring both gardens and hiking trails. From Veggie Village at Hendrie Park to potential bald eagle viewing in Cootes Paradise, there is something for every nature lover.
6 Reasons to Visit Royal Botanical Gardens
Check it out! Enjoy one of the many outdoor garden concerts happening throughout the summer. Visit their events page for details.
6. Swing into Summer
Soar above a forest canopy in Binbrook Conservation Area as you travel from tree to tree at Hamilton's newest outdoor attraction. Treetop Trekking offers up amazing courses and zip lines for every skill level and age along the shores of picturesque Lake Niapenco.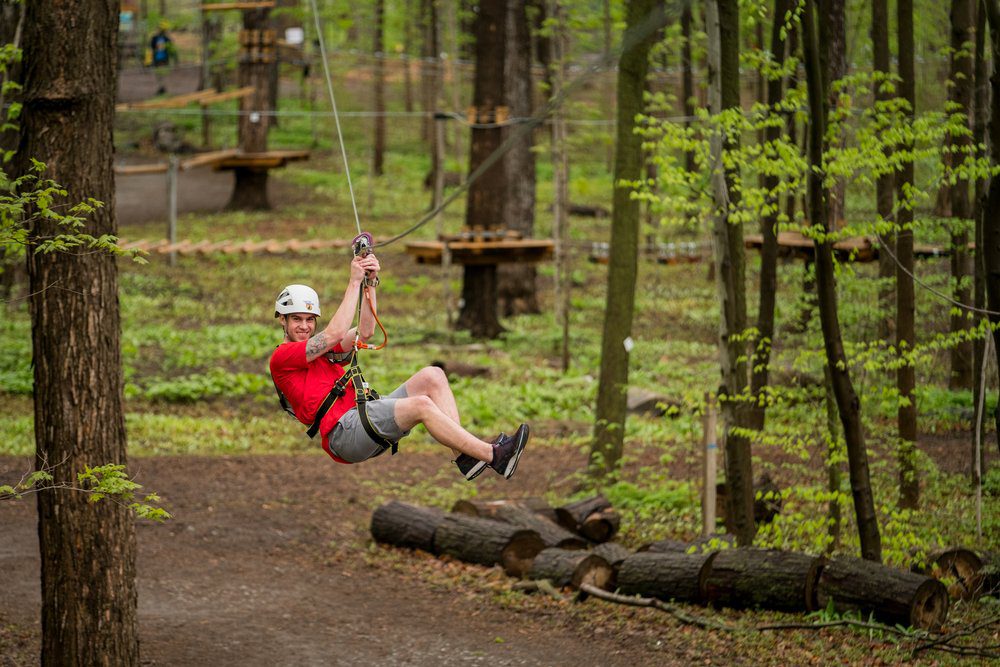 Check it out! From way up high to the water, if you're more into stand-up paddle boarding, canoeing, or kayaking, this peaceful lake is almost five and a half kilometres long!
7. Get Your Nature On
There are 11 conservation areas in Hamilton, open seven days a week from sunrise to sunset. Each one offers unique topography, trails and activities, from the rehabilitated quarry of Fletcher Creek Ecological Preserve to the 80-hectare Fifty Point on the shores of Lake Ontario.
Explore all conservation areas here
Check it out! Plan to make multiple visits to Hamilton conservation areas? Consider purchasing an HCA pass to cover your parking and entry.
8. Head to a Beach
If you can't make it to cottage country, enjoy a day at the beach nearby in Hamilton. There are plenty of waterfronts to lay down a towel and soak up that beach life from Confederation Beach Park on the shores of Lake Ontario, with its nearby restaurants and waterpark, to the smaller, forested Valens Lake and Christie Lake.
Explore beaches life in Hamilton
Check it out! There's a new waterpark in town. FunSplash Sports Park in Binbrook offers huge inflatable obstacle courses right on the lake.
9. Enjoy Country Life
Did you know Hamilton is almost 80 per cent rural? And many of the surrounding farms are open to the public, like Puddicombe Farms with its train tour of the estate. Throughout the summer and fall, look for pick-your-own programs, like Jerry's Berries in Copetown and multiple apple orchards.
Buy local at one of Hamilton's many farmers markets and pick-your-own farms
Check it out! Farm Crawl Hamilton offers behind-the-scenes tour of local, family-run farms. Get up close to farm animals, pick raspberries and speak with the farmers who get our food from farm to table.
---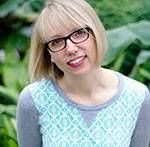 Tara Nolan is a Dundas-based freelance writer with a passion for exploring the outdoors. Tara loves to write about mountain biking, gardening and other active pursuits for a variety of print and online publications. Follow her on Twitter @thattaranolan and Instagram @tara_e. Her blogs reveal Hamilton's stunning outdoor spaces, from nature trails and waterfalls to conservation areas, farms and gardens. Whether you want to walk, hike, bike or paddle, discover where to seek out your next outdoor adventure – all minutes from the city's core.