Categories: Downtown Hamilton, Events, Family Fun, Festivals, Free, Market, Music, Rock, Shopping, Top Event
September 13, 2019 to September 15, 2019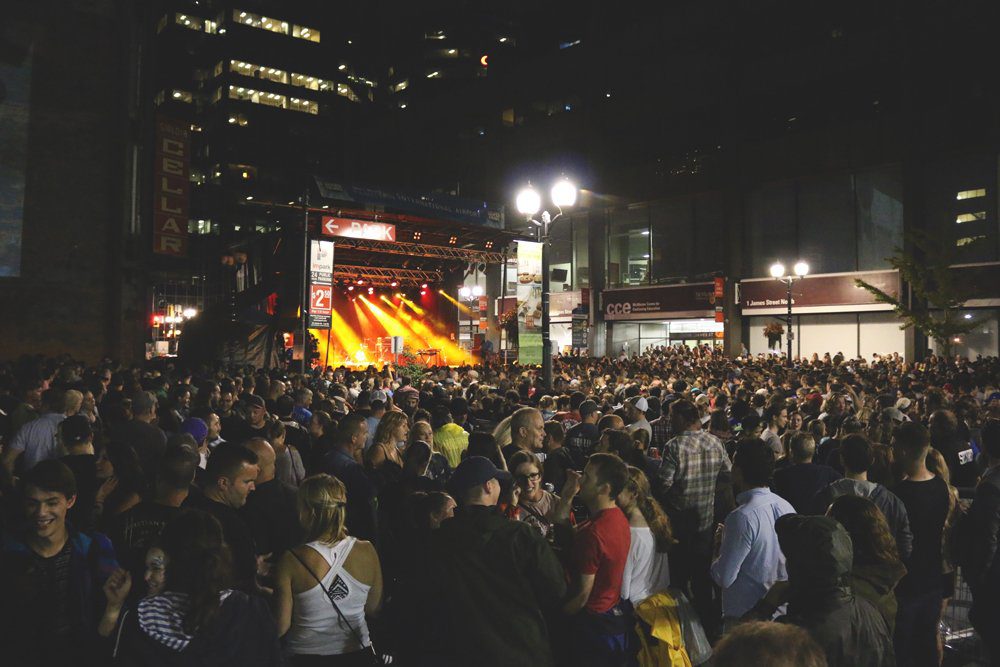 End summer with a bang at Hamilton's legendary festival. Every September, the free arts festival shuts down James Street North to traffic for three dazzling days of live music, art installations, theatre, food and fun. While the focus has always been music, the accompanying cultural experiences are just as noteworthy. Expect the unexpected wandering and exploring the downtown core. A perfect introduction to Hamilton's buzz-worthy arts scene.

Headliners include Bahamas, Buffy Sainte-Marie, Stars, and Bettye LaVette.
You may also be interested in...
Royal Botanical Gardens

August 14, 2019

An evening of award-winning Jazz & Blues in beautiful Hendrie Park

Dundurn National Historic Site

August 6, 2019 to August 11, 2019

Explore Dundurn Castle's Kitchen Garden

July 19, 2019

Ian Blurton celebrates release of album Signals Through the Flames