Rollerskating. Historic ships. Harbour cruises. Sweet treats. Find it all at Hamilton's historic harbour – the perfect summer daytrip destination for the whole family.
Located just minutes from the city's downtown core, Hamilton's waterfront is easy to reach and even easier to enjoy. Here's our guide to getting the most out of Hamilton's beautiful waterfront.
Roll, ride and cruise at Pier 8
From June to September, the outdoor rink is open to visitors to wheel around on their rollerskates – classic retro fun for the young and young-at-heart! Skates are available to rent at the kiosk or bring your own from home. (safety equipment recommended and available for free).
Bike rentals are also available at the kiosk for those wanting to cycle along the paths on anything from tandem bikes to cruisers. Start at Pier 8 and journey through the trails and along the water for some exercise with a view!
If you plan ahead, you can embark on a special cruise on the Hamilton Harbour Queen offering views of the Skyway Bridge, industrial landscapes, HMCS Haida, and more. Built in 1956, this historic landmark is now an award-winning attraction, hosting sightseeing tours, dinner cruises, dance parties, and special events. The lunch and dinner cruises are family-friendly and offer a fixed menu and pricing. Sundays are "Family Day Sightseeing Cruises" with fun, games and treats for kids.
For a smaller, more intimate harbour tour, hop aboard the 12-passenger Hamiltonian Tour Boat. This 50 minute tour is narrated by a captain sharing fascinating stories about one of continent's most noteworthy harbours. Catch unique views of Hamilton's recreational, natural and industrial landscapes.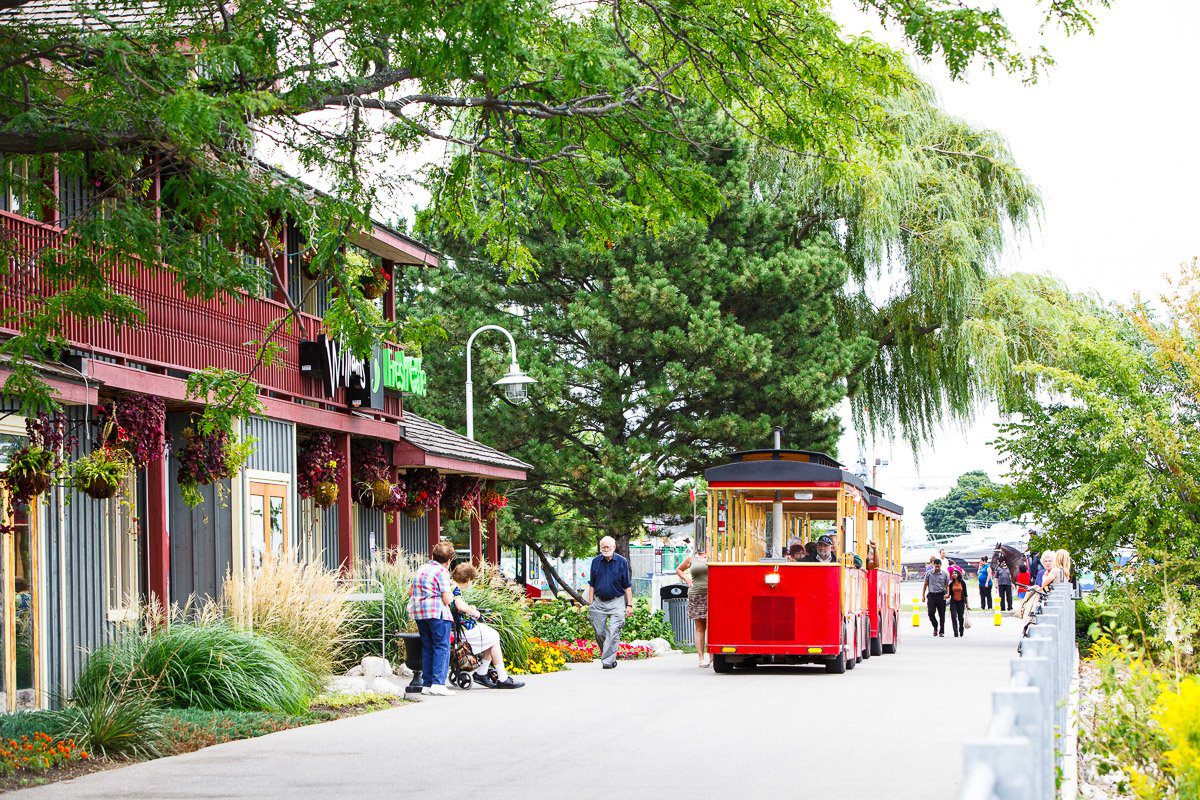 The whole family will love seeing our shoreline from a unique vantage point aboard the 37-passenger Harbour West Trolley that travels along the 12-km waterfront trail. The trackless trolley's conductor provides great commentary on attractions passed… hop on and off wherever you'd like.
Waterfront Eats
Williams Fresh Cafe is open daily from 8am to 11pm. Snag a seat on the large patio as you indulge in a specialty coffee and decadent treat (they offer great meals, too!). Inside is spacious too, with tables and chairs, booths, and lounge areas to get cozy. Next to the rink is Waterfront Grill with kid-approved munchies like hot dogs, hamburgers and french fries. Save room for ice cream from Hamilton Waterfront Scoops, also at Pier 8!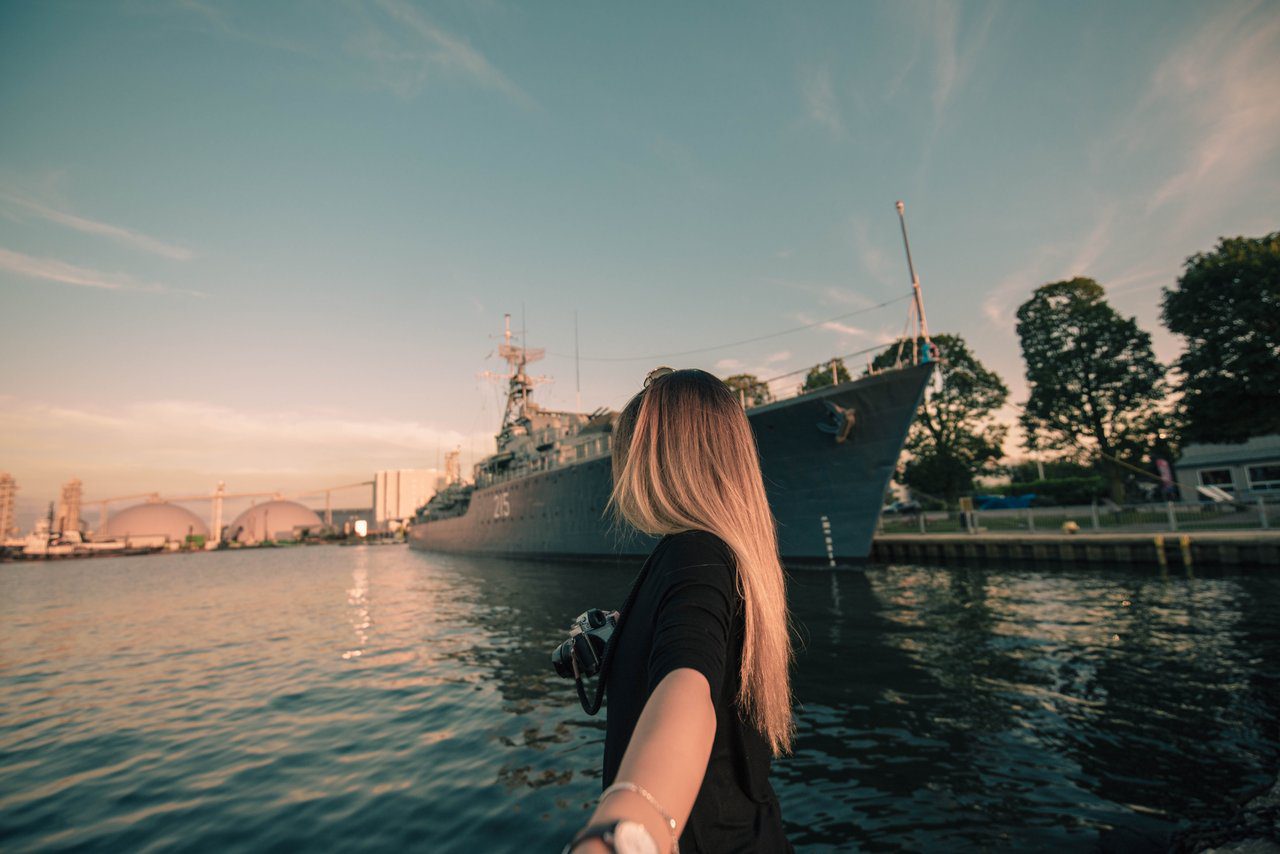 A must-see when visiting Hamilton's waterfront is the famous Canadian warship and National Historic Site, HMCS Haida. It served in the Second World War, the Korean Conflict, and the Cold War. Families can get a guided tour to get up-close and personal with the decks of this tribal class destroyer.
Events
Depending on when you're visiting, you may be in luck and catch one of the season's many waterfront events. Pier 8's waterfront stage hosts musical performances on Thursday evenings in the summer. There's also summer salsa lessons on the rink and other events to watch out for.
Pier 4
Trails
Follow the trail west from Pier 8 to Pier 4 by foot, bike, or trolley. Take in the panoramic scenery of the shoreline and parkland from the bench, grass or boardwalk. Stop for a rest, read, or family chat before moving on to Bayfront Park.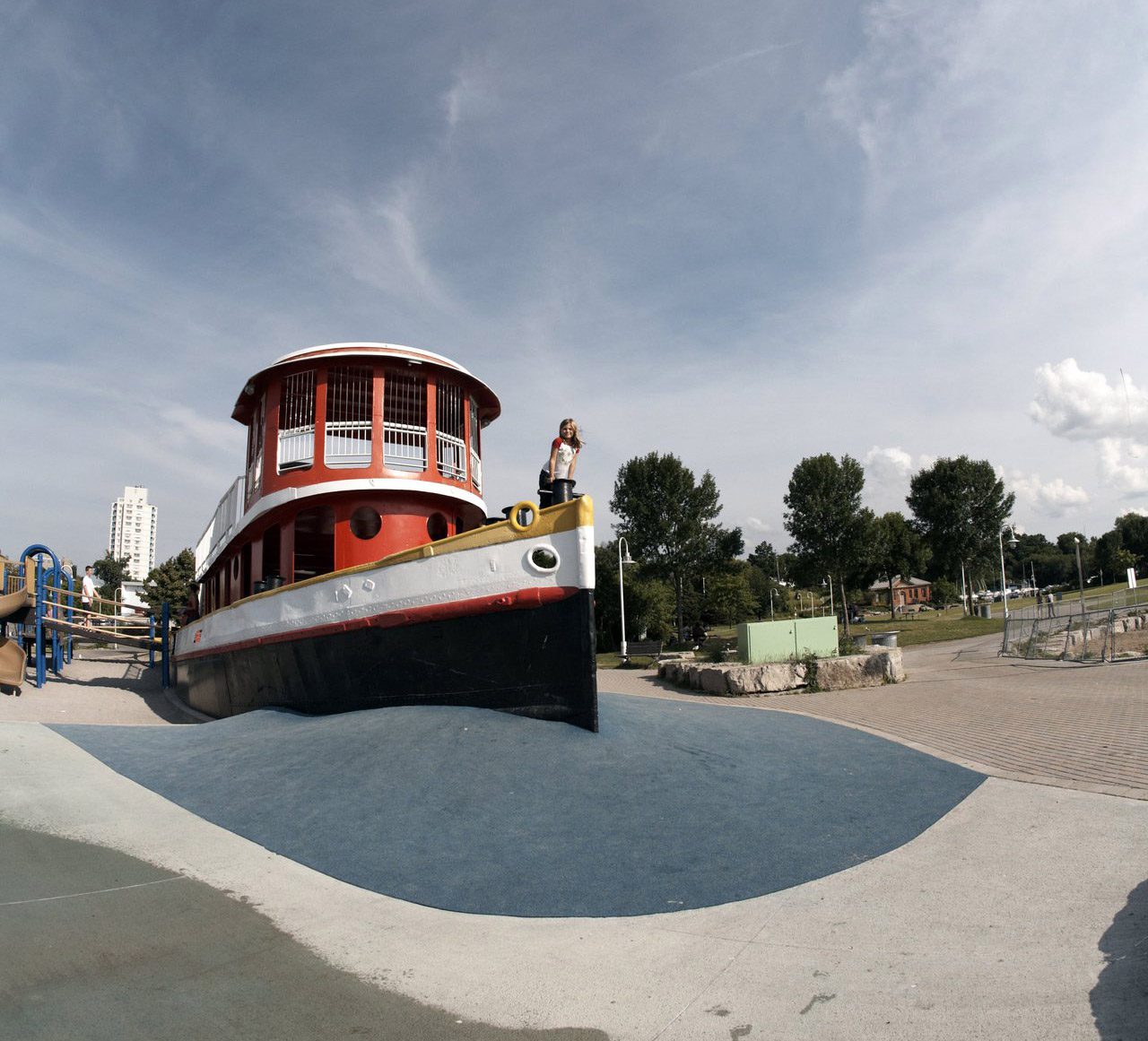 One of the most beloved children's play areas in the city, the tugboat playground and splash pad is a colourful, interactive, real tug boat for kids to climb and explore.
Bayfront Park

Greenspaces and trails
From picnicking to walking the trails, relish in the peace and quiet of this vast, green waterfront locale. Besides offering ideal waterfront strolls and prime picnic areas, Bayfront Park is home to events like Dusk Dances, the Because Beer festival, Canada Day celebrations and much more.
Hutch's Harbour Front
Renowned for its fish n' chips, this casual, retro food stop is a must-try when you're in Hamilton! Top off your meal with a milkshake or ice cream cone to enjoy on the patio or take down to a grassy spot in the park.
RELATED:
Find out more about Hamilton's waterfront in this article by writer Stephanie Wallcraft who explored the harbour with her daughter on a recent trip.