*Given popularity of these waterfalls, consider planning your visit during off-peak times (early morning or weekdays) and avoid parking on roadways if parking lots are full.
*Waterfall flow is seasonal and affected by rainfall.
This hidden gem is nestled in the Felker's Falls Conservation Area in the city's eastern neighbourhood of Stoney Creek. Felker's Falls flows over the edge of the Niagara Escarpment revealing a tall and impressive ribbon waterfall as well as significant geological rock formations in the bedrock gorge. It's also close to other nearby waterfalls worth exploring.

Waterfall Description
This terraced ribbon waterfall is an impressive 22 metres tall
Those who live in the neighbourhood are lucky to have this hidden gem nestled right in their backyard, but it's easy for any waterfall seeker to access and enjoy from above.
Parking and Proximity to Falls
To get to the top (and the accessible trail), park on Ackland Street. Walk across the field, behind the wooden fence to access the waterfall.
Accessibility
The Peter Street trail (accessed from Ackland Street) is a wheelchair-accessible loop that leads into the conservation area and the viewing platform for Felker's Falls.
Hike Nearby
Felker's Falls is part of the East Mountain Trail Loop, which leads visitors interested in seeing more than one waterfall in a tidy little circle that hits Albion Falls, Buttermilk Falls and Glendale Falls (distance one-way is around four kilometres or one hour).
Also nearby is the Eramosa Karst Conservation Area (around three kilometres or 35 minute walk). There's no waterfalls here, but it's worth a visit for the fascinating landscape which includes mini underground caves.
What to Do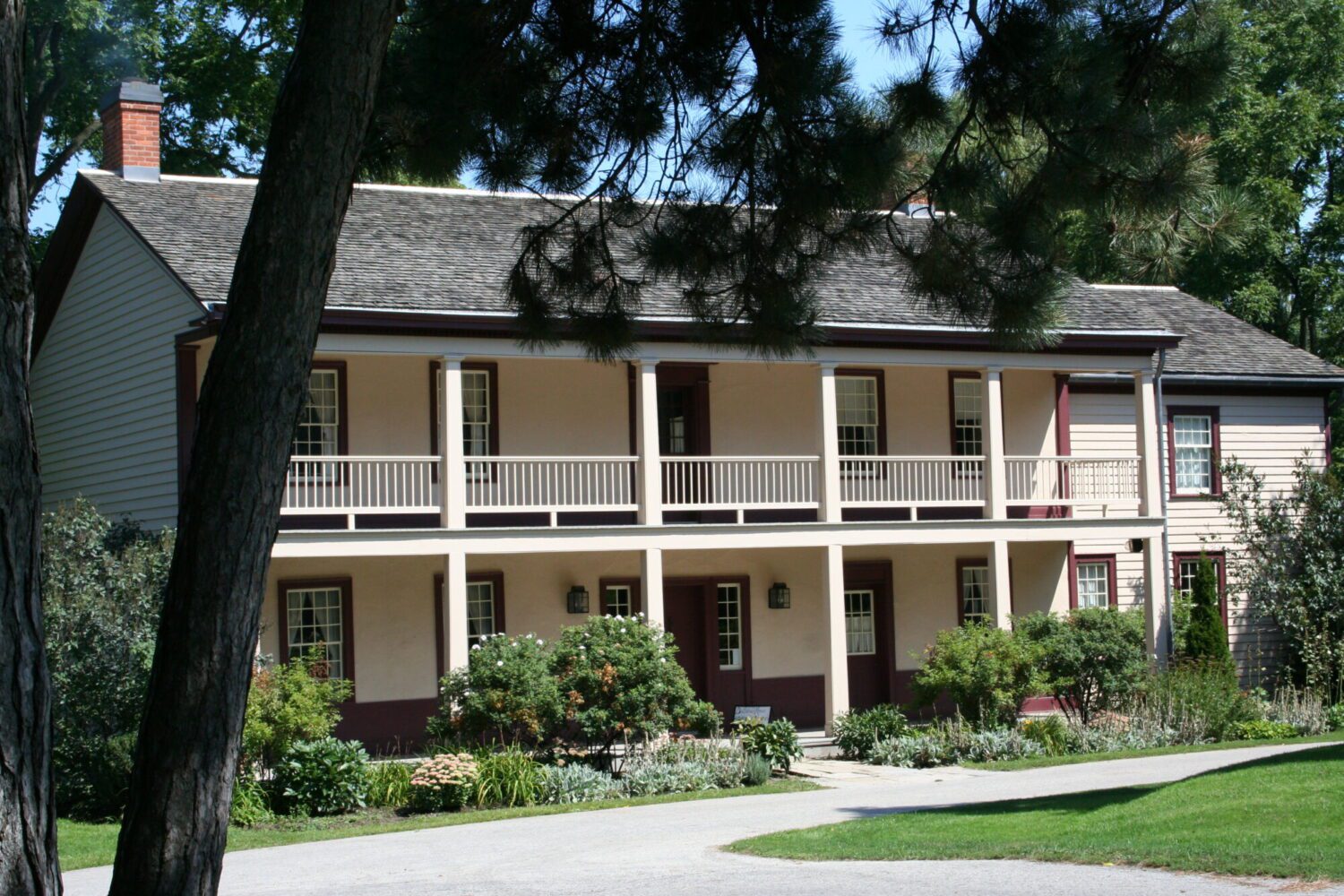 While you're in Stoney Creek, experience 19th century life at Battlefield House Museum & Park, a living history museum with 32 acres of parkland and a famous monument.
What to Eat
Enjoying Hamilton Waterfalls Safely
Please consider these tips to help keep you safe while respecting the environment and surrounding neighbourhoods.
Waterfalls are located in environmentally sensitive areas – please stay on marked designated trails and obey closure signs; there are many rare plants that can be easily damaged or destroyed.
Park in designated parking areas only.
Do not cross active CN rail tracks to access waterfall areas and vistas. Crossing rail tracks is prohibited and illegal.
Stick to marked paths and stay well back from slopes, edges and other fall or slipping hazards.
Keep children and pets close.
Do not climb or otherwise bypass fencing.
Please watch this safety video from the City of Hamilton.

}