Conquer late night cravings with a trip to these Hamilton restaurants, open late and serving the good stuff.
The Brassie Pub
73 Wilson Street West, Ancaster

The Brassie Pub
The Brassie Pub serves the greater good by staying open until 2 a.m. every day but Monday. The late-night menu kicks in at 10 p.m. and checks off all the late-night craving boxes: poutine, deep-fried pickles, chicken wings, and out-of-this-world nachos (topped with chili, chicken and steak).
Must-try: Sharing is caring when you order the Brassie Platter: a taste of cheese nachos, chicken wings, onion rings, fries, garlic cheese bread, and tortilla flutes.
The Bean Bar
1012 King Street West

The Bean Bar
This university hangout and popular date spot has been around for more than 25 years. Count on this Westdale Village mainstay for a late night menu that doesn't skimp on options. Open until midnight daily (and 1 a.m. from Thursday-Saturday), the late night menu starts two hours before closing time and features 40+ items.
Must-try: Bean Bar has Hamilton's largest cake selection. Take a look in the dessert display and choose whatever calls your name. For something savoury, opt for the baked brie topped with seasonal preserves.
Odds Bar
164 James Street South

Odds Bar
This sports bar, part owned by Max Kerman of Hamilton's beloved band Arkells, has all your bar favourites like fried pickles and curly fries, plus they're open until 2 a.m. on weekends. With craft beer on tap, TV screens to catch the game, and even a weekend brunch, this casual spot should be your hangout next time you're in town.
Must-try: There's a whole menu dedicated to nachos (yes, you read that right), including Nacho #5: The Frank Thomas. It's not made for one, but if you can eat it solo, it's on the house.
The Ship
23 Augusta Street
The Ship
This August Street gastropub is a go-to for late-night cravings thanks to its excellent craft beer selection and delicious menu featuring some unbelievable gourmet burgers. They're open until 2 a.m. Fridays and Saturdays and midnight the rest of the week.
Must-try: How about a bit of honey drizzled on top of your pizza? If that sounds heavenly, order Martello's Soppressata and Hot Honey pizza.
Anchor Bar
120 King Street West

Anchor Bar
Buffalo used to be the only place to get these famous chicken wings until the first Anchor Bar franchise opened in Hamilton. Their saucy wings are an obvious choice, but the pizza is also great in this casual, popular spot in Jackson Square shopping mall, next to hotels and Hamilton Convention Centre by Carmen's, open until 1 a.m. on weekends.
Must-try: The wings, obviously. If you're a spice junkie, the heat scale is off the charts in the "Abandon Ship" sauce – though we don't recommend it!
Collins Brewhouse
33 King Street West, Dundas

Collins Brewhouse
Collins Brewhouse has been around since 1841 when the Collins family settled in Dundas from Ireland. There are 12 beers on draft and a menu featuring everything from shareable apps to soups and salads to sandwiches and pub favourites. The full menu is served until closing time, which is 1 a.m. on weekends.
Must-try: For something comforting, the traditional fish and chips consist of a beer battered haddock fillet served with coleslaw and house tartar sauce. Ask for it crispy!
---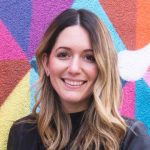 Born and raised in Hamilton, Amanda shares her favourite places and experiences to inspire others to explore! Follow her on Twitter @amandastancati.

}