Categories: Arts & Culture, Bucket List, Family Fun, Shopping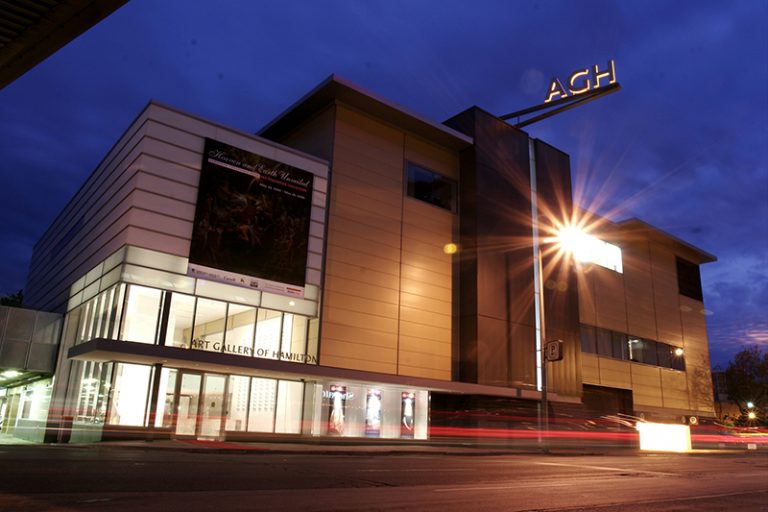 The Art Gallery of Hamilton - known to most as simply the AGH - is the region's oldest and largest public gallery. Look for the iconic gold-clad building with its AGH sign jutting out over King Street West in the heart of downtown - steps from hotels, restaurants and concert venues. With over 10,000 pieces, the AGH also has one of the most impressive permanent collections in Canada, including many renowned contemporary, Canadian and international pieces.
Highlights
Exhibits
April 13, 2019 - February 9, 2020
In Residence: REITZENSTEIN
April 20, 2019 - March 29, 2020
Building Cultural Legacies
November 23, 2019 - May 18, 2020
The Artist's Dream: Works of French Symbolism
February 1, 2020 - May 31, 2020
Early Snow: Michael Snow 1947-1962
February 8, 2020 - May 24, 2020
Art Gallery of Hamilton
123 King St. West,
Hamilton, Ontario, L8P 4S8
You may also be interested in...
Enjoy Victorian elegance at a B&B designed for medium-long term stays.

Shop til you drop in the heart of downtown at the iconic Jackson Square

Dive into summer on the shores of Lake Ontario at Hamilton's premier waterpark .