Get your culture on in Hamilton this summer.
The city's arts and entertainment scene has been making headlines for years.
Find out what all the buzz is about for yourself with this six-step guide to exploring Hamilton's artsy side.
1. GALLERY HOPPING
Not sure where to begin? Start here at the largest and oldest art museum in southwest Ontario, home to a permanent collection that's considered one of the country's best.
Renowned permanent collection exhibits include Alex Colville's Horse and Train and the mind-blowing Bruegel-Bosch Bus by Kim Adams featuring a 1960s Volkswagen installation decorated with thousands of mixed media pieces.
Exploring on foot is a fun way to discover hidden gems. Find the latest local talent at go-to James Street North galleries Hamilton Artists Inc., Centre 3, and Factory Media Centre. Dundas is home to Carnegie Gallery while our university campus hosts McMaster Museum of Art, home to one of the best university collections in the country.
Summer Highlights: Stellar new exhibits at the AGH include a spotlight on pop art legend Keith Haring, the comic book inspired This is Serious: Canadian Indie Comic show and Milli: A Celebration of Style, honouring trailblazing fashion retailer Milli Gould.
2. CRAWL THIS WAY
On the second Friday of every month, James Street North is transformed into a friendly street party, showcasing the city's artists, crafters and downtown businesses. I always suggest these lively evenings as a one-stop shop to experience the city's eclectic art, music, and food. It's also the perfect time to shop local and pick up a souvenir!
Summer Highlights: Every September, our downtown core shuts down to car traffic for an epic music and art inspired block party called Supercrawl. This annual off-shoot of monthly Art Crawls has been going strong for over a decade. The free weekend-long festival showcases a dynamic lineup of music, art, fashion, performance, talks, crafts, and food. There's nothing in Hamilton - or the region – like it!
3. MUSIC CITY
Hitting up a concert is my favourite kind of night out. Experience Hamilton's talented music scene with a stop at classic club The Casbah, rock n roll dive This Ain't Hollywood, intimate Mills Hardware, rowdy Absinthe Hamilton, and CORE Entertainment's various venues for both big-ticket and intimate concerts.
Summer Highlights: Hamilton is home to great live music year-round but really comes alive during the summer months. From must-visit music festivals to smaller shows in unexpected places like churches, rooftops and world-famous gardens, be sure to check Tourism Hamilton's event calendar for full music listings.
4. STREET ART
Mural, mural on the wall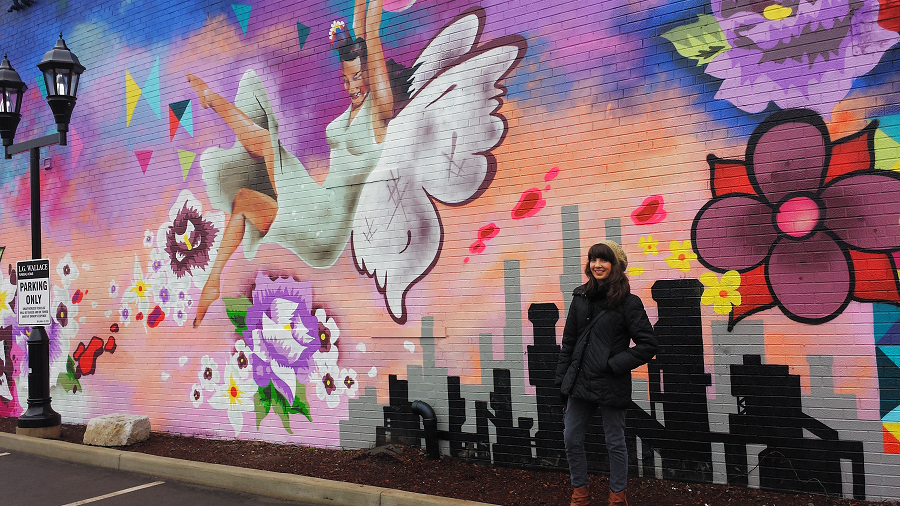 In Hamilton, art can be found in unlikely places and around every corner. Spot many colourful murals around town (and don't forget to share your discoveries on Instagram using hashtag #MyHamilton!).
Public Art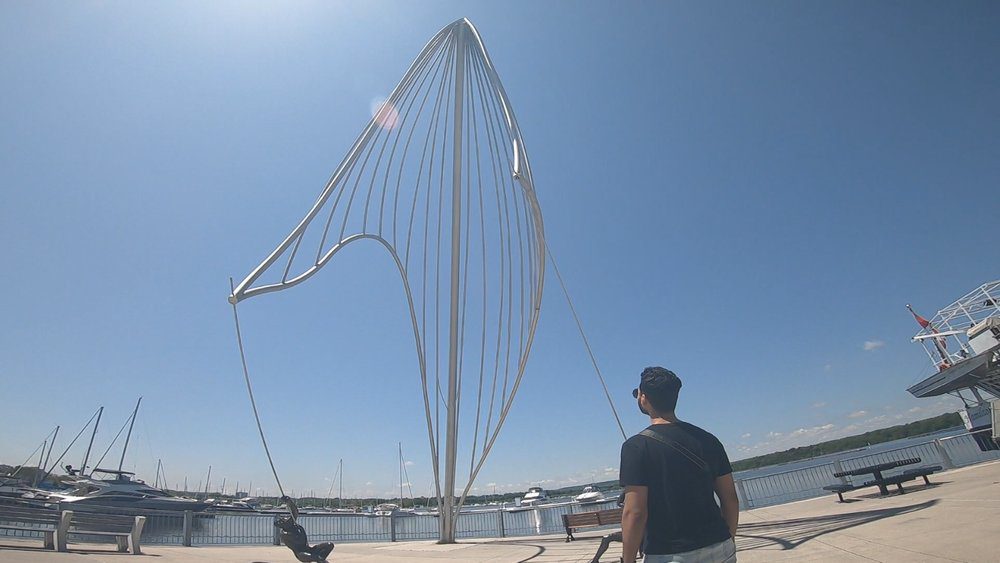 Hamilton is also home to beautiful and thought-provoking public art pieces. Snap a photo of Raising the Barn while grabbing delicious food at the Hamilton Famers' Market and enjoy our West Harbour views beside the iconic Rafaga Unleashed statue.
Garden Sculptures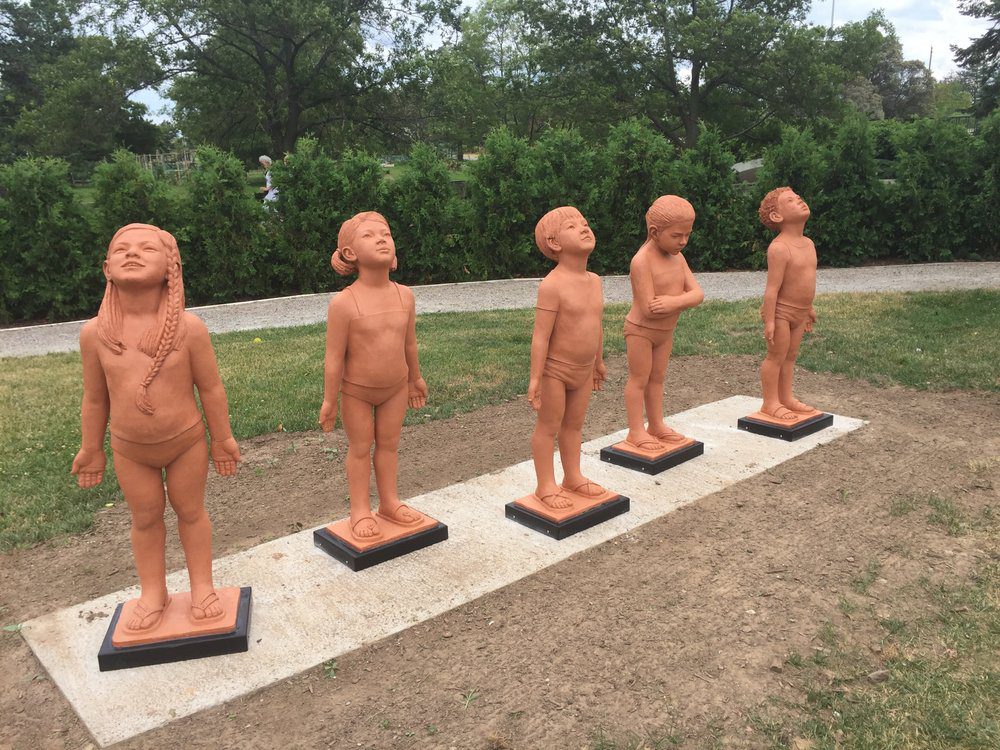 As the largest botanical garden in Canada, Royal Botanical Gardens are a treat for the senses. Delight in the history of the land, the beauty of the horticulture, and marvel at their incredible Sculpture Collection.
Summer Highlights: Meet local muralists and learn about the stories behind their art during regularly scheduled mural tours around the city. Or take a self-guided tour of Hamilton's knockout public art pieces.
5. LIVE PERFORMANCES
The world's a stage, when you're visiting Hamilton, with a variety of engaging live performances to choose from.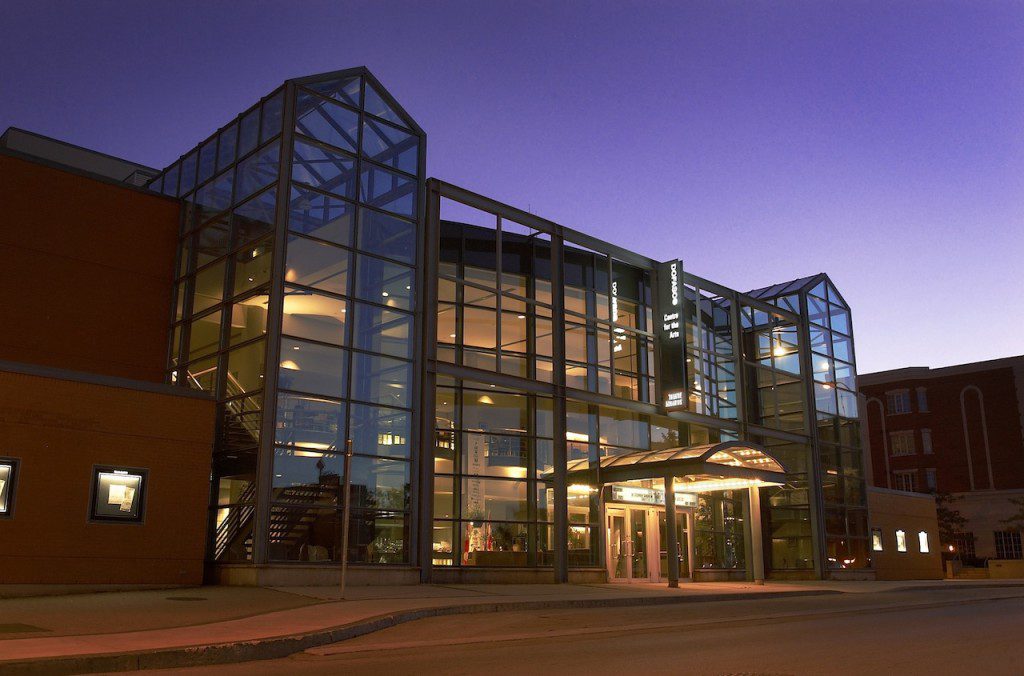 Theatre Aquarius is the city's established, professional theatre, producing memorable productions for more than four decades in the heart of downtown. It's located near Hamilton's famed 'Restaurant Row' on King William Street: perfect for dinner before the show and drinks after.

Summer Highlights: Every summer, Hamilton Fringe Festival hosts accessible, engaging works across multiple venues, while the touring Dusk Dances brings lyrical dance performances to scenic Bayfront Park.
6. MOVIE NIGHT IN HAMILTON
Make it a movie night at newly revived art house theatres Playhouse Cinema and The Westdale which show off a mix of independent and classic films.
Go retro at one of the Starlight Drive-In - one of the region's few remaining drive-in theatres, with several huge screens all playing back to back movies for the price of one.
The Art Gallery of Hamilton hosts extensive film programming with regular film series and festivals year round.
Summer Highlights: The AGH BMO World Film Festival has been going strong for more than 10 years, welcoming 50,000 film lovers with more than 300 Canadian and international films. Check in for their screening schedule starting in September.
---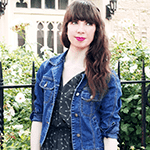 Kristin Archer is a lifelong Hamiltonian and the blogger behind the popular blog I Heart Hamilton where she inspires every local to "be a tourist in your own city." She's passionate about discovering her hometown, new experiences and sharing all that Hamilton has to offer. Catch Kristin Fridays at 2 p.m. when she hosts "I Heart Hamilton" on 93.3 CFMU and follow her on Twitter and Instagram. Kristin's #MyHamilton blog offers an insider's look at Hamilton's buzz-worthy arts and culture scene including James Street North staple Art Crawl, great music festivals and venues, outdoor events, theatre, dance and specialty shopping.