You'll never be thirsty in Hamilton, thanks to our stellar lineup of beers, ciders and wines – keeping pace with the city's booming culinary scene.

Here's a thirst quenching list of where you should go to raise a glass around town.
Make sure to check ahead for the most current retail, taproom and patio openings. And don't forget to ask about shipping options.
DESTINATION BREWERIES
Merit Brewing
170 James St N

View Website
Sip and taste your way through the incredible menu at this popular James Street North brewery, kitchen and bottle shop. Count on Merit's innovative team to push the boundaries of traditional flavours and presentation with everything they do from creative brewing ingredients like nectarines and coriander and to a perfectly curated bottle shop list. Merit's famous food menu alone is also worth a visit thanks to their homemade sausages, double fried fries and incredible sauces, chutneys and other pickled sides.
Collective Arts Brewing
207 Burlington St E

View Website
This craft brewery in Hamilton's industrial north end prides itself on pouring plenty of creativity into every can, including the can itself, which features original label designs by artists from around the world. Inside, there's tasty beer or perhaps cider. Never content with the same old same old, the changing seasons mean new additions to the roster.
Grain & Grit Beer Co.
11 Ewen Rd

View Website
In the west end of the city, this family-run brewery is just a short hop from McMaster University. It's equal parts quality-obsessed and fun! In addition to a thoughtful European inspired beer list, visitors can snack on kettle chips and cheese curds on a large patio. Their event calendar is also packed with everything from food truck pop ups to game nights to drag queen story time.
Fairweather Brewing Co.
5 Ofield Rd, Unit 1

View Website
This newer arrival to the west end is committed to both creativity and tradition. Visitors have a tough choice choosing between favourites like American Oat Porter and High Grade American IPA in a warehouse-based taproom. After sampling, take home some souvenir bottles, howlers (32 oz.) or growlers (64 oz.).
Shawn & Ed Brewing Co.
66 Hatt St, Dundas

View Website
A successful Kickstarter campaign helped kick off brewing operations in this old ice rink in downtown Dundas. The result is a spacious tasting room with gorgeous soaring ceilings and large tables for gathering and sipping. Of note is their award-winning Barrelshed series – beers aged in wine barrels to give them a unique character.
Clifford Brewing
398 Nash Rd N

View Website
In the east end, brewer Brad Clifford launched his namesake brewery in 2015 with Pinball Wizard APA and Clifford Porter. Since then, he's added East Hamilton Lager and four other beers to the mix. Not sure which one to choose? The tap room offers beer flights (four samples) or singles to help make your decision easier. Visit in person or online and find out for yourself why Clifford Brewing was named "Brewery of the Year" at the 2019 Canadian Brewing Awards.
Barrel Heart Brewing
53 Bittern St Unit 20
View Website
Inspired by the traditional saison style of farmhouse beer, the newest craft brewery to set up shop in Hamilton is also one of its most unique. Specializing in oak-aged beer, with locally sourced fruits, every brew is served in a green 750L bottle and full of complex flavours. Visit their bottle shop and tap room for a special experience you won't get anywhere else.
Brewers Blackbird
375 Wilson St. E., Ancaster

View Website
Blackbird Brewers offers a one of a kind experience with its location inside a stone house dating back to the 1830s right in the heart of historic downtown Ancaster. Think upscale bar menu items such as crispy eggplant or brisket nachos in addition to their own porters, IPAs and lagers.
SATISFYING CIDERS
Tall Post Cider Craft
1170 Hendershot Rd., Hannon
Get a taste of the country at this cidery nestled in Hamilton's east mountain farmland. Focused on small-batch craft experience, ingredients for ciders here are sourced on-site or very nearby. Cheers to local!
West Avenue Cider
84 Concession 8 E, Freelton

View Website
Located in a charming farmhouse overlooking a serene country landscape, this award-winning, small-batch cidery believes in starting with superior quality fruit. In this case, it's the heritage apples of Somerset Orchards where they're located. The result is crisp clean flavours that benefit from barrel aging and careful craftsmanship. Enjoy a glass or maybe a few with a savoury cheese plate.
Steel Town Cider
150 Chatham Street, Unit 14
View Website
This made-in-Hamilton cidery is the brainchild of three friends looking to expand local options for 'interesting dry rustic ciders' to keep pace with the wave of quality breweries and natural wine emerging across the city. Enter Steel Town Cider Co. in Dundas which now turns out very popular ciders like their first release "Session Cider" and more experimental new favourites like "Guav AF" and "Vay Kay".
WINERIES
Leaning Post
1491 Hwy 8, Stoney Creek
View Website
Winemaker Ilya Senchuk learned his craft in wineries across Niagara and New Zealand. He now applies his skills to make satisfying Rieslings, chardonnays and pinot noirs. Excellent terroir paired with a passion for small-batch vintages has helped this family-run winery become a stand out.
Puddicombe Farms & Winery
1468 Hwy 8, Stoney Creek
This is a one-stop shop offering good things to eat and drink. It's a winery (with more than 25 varietals available) and a cidery that produces Sir Isaac's Premium Pear Cider. There's also a country market selling baked goods, preserves and more, plus a cafe to enjoy light fare like sandwiches and salads.
Ridge Road Estate Winery
1205 Ridge Rd, Stoney Creek

View Website
Half the fun of visiting is the drive to get there along a winding road. Enjoy the views of Niagara Escarpment and Toronto skyline in the distance. When you arrive, you'll find a charming tasting room with staff who offer complimentary tastings and happily share their knowledge with guests.
BOTTLE SHOPS
Hamilton has recently welcomed a slew of stellar bottle shops at local restaurants, breweries, coffee shops, and stores. Check out this list of in-the-know wine lovers selling bottles you're not likely to find at the LCBO.
MERIT: This popular downtown brewery has recently branched out with a stellar list of natural wines by local wineries like Hawk & Hammer and Leaning Post as well as exciting international picks, only available through private importers. Free delivery in Hamilton with minimum purchase.
Endless: This friendly east end neighbourhood bar and bottle shop serves up quality suds and wines, just steps away from Ottawa Street. Pair your well curated drink with the perfect elevated bar snack or take-home item.
Synonym: This beautiful James Street North spot is part cafe, part bookshop and now big parts wine bar and bottle shop. They've got a large natural wine & craft beer list and have put some serious thought into pairings with locally sourced food from their from-scratch kitchen.
Other local bottles shops worth adding to your shopping cart include Dundurn Market and Red Church Cafe & Gallery.
TASTING EXPERIENCES
Craft beer fans can explore Hamilton's exciting brewery scene with the Beer Tour Company. The experience includes tasting flights at four breweries, a behind-the-scenes tour at one location, and transportation.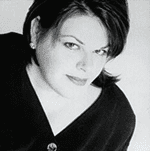 Michele Sponagle is a prolific journalist born and raised in Hamilton. Her work has appeared in top media outlets across Canada. Follow her on Facebook, Twitter and Instagram. Michele's blog takes a fresh look at some Hamilton classics, from iconic eateries to the quirky stories behind its most beloved and well-known attractions.

}